Full disclosure, Crimson Resort Mactan isn't really a place that comes to my mind for a quick getaway from the everyday grind of Metro Cebu. I know others might object but you can't blame me as my previous experiences with them was memorable but in a way you wouldn't want.
A Retrospect
Our first stay with them was at a garden deluxe room and it was with my wife and first born son who was about 3 years old then. My babies (that includes my wifey), actually loved the place especially the pool back then which was 3 tier and had different depths if I remember it correctly. I can also attest to the resort's impeccable customer service even if they were just newly opened that time. I should say this aspect back then was about 2nd only to Shangri-la's.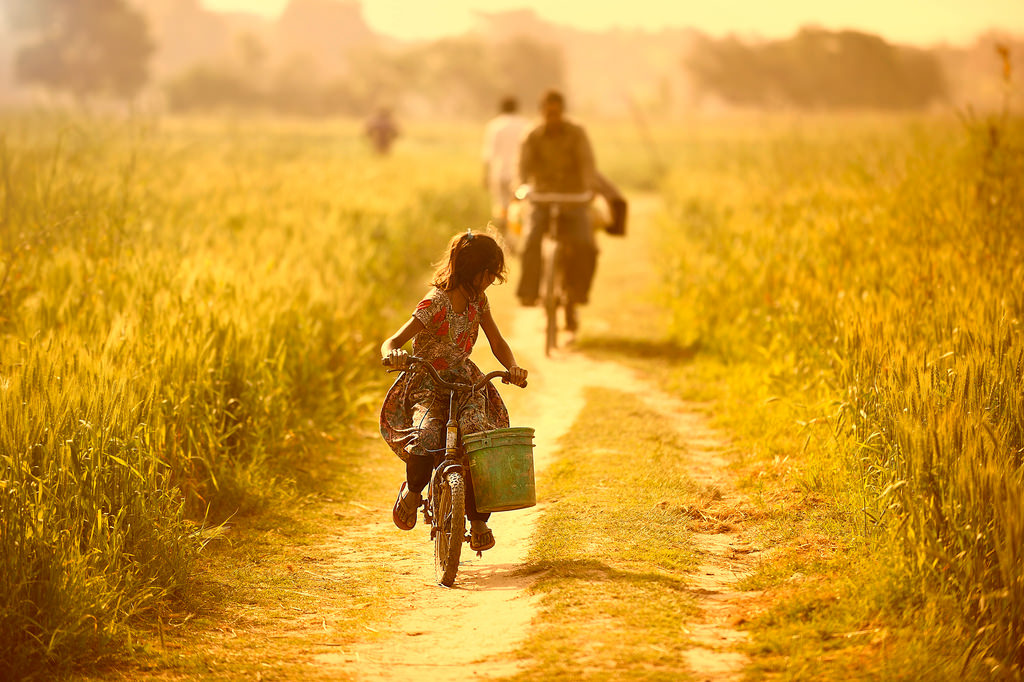 So what made it noteworthy in a bad way for me?  2 things that most people probably won't find a problem. 1st, the soundproofing of the room was poor. By this I mean when other rooms close their doors, I could hear it. This disturbs my sleep—that's if I ever get to to at all.
2nd, the split type air conditioning back then didn't really cool the room to our liking although it was "new". We had the technician check on it, still the same. It should also be noted that the full force of summer was in effect that time but still, that's not really an excuse now is it? Even homes can cool down their rooms with that heat so a resort of this class should too.
That day, all of us wanted to be on one of them Villas thinking it would turn things around, at least for me.
Fast Forward to Sinulog 2018
Given we live in the downtown Cebu City area where all the Sinulog action takes place (with no option to bail out if you have kids in tow), it has become a family tradition of ours to skip the city before all the ruckus starts. This normally happens from the 3rd Saturday of January and we get back on the Monday after.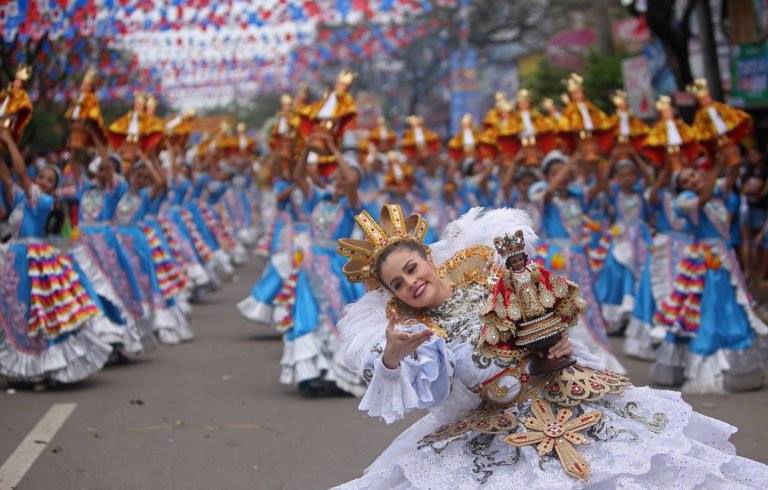 (c) Lito Tecson
This year was no different. And as stated beforehand, Crimson isn't really our first choice of a city getaway but lo and behold, our credit card rewards showed we could stay there for free while our normal options (Shangri-la or Plantation) were giving us twice the cost (in points and in cash). And, since the plan was just to stay a night and then at the in-laws after, we took it (with a heavy heart I dare say).
The first challenge
Our booking was non-refundable, non-cancellable, and non-rebookable. All these I knew right from the start. Unfortunately, our Saturday plan to get to the resort failed after we didn't expect the road closures in our area to be enforced earlier this year.
After 2 failed attempts and about 3 hours wasted being stuck on traffic (special shootout to WAZE for showing it will only take 40 mins from downtown Cebu City to Mactan twice before we left at about 6PM this day… It was the first time I used the app and naturally, that would be my last!), we decided to call it a night and planned to get to the resort early Sunday (Sinulog day).
After this decision, I told myself, "I have to try and get this rebooked". And tried I did.
I called the resort and the reservations staff forwarded my case to the manager on duty who called me and told me apologetically that she can't grant my request. She gave me a hint to just get to the resort and she confidently said something like, "I know you'll enjoy your time".  I had no idea at all what she meant at this time but I felt defeated for the 3rd time this day nonetheless.
Sinulog day
The inevitable Sinulog Sunday came and I felt even more negative about our plan to get to Crimson. I even threw the idea of not going there anymore since we'll only be staying for a few hours anyway given Sunday was our supposed check out date. Fortunately, dear old wifey reminded me how the kids were looking forward to the beach and that we owed it to them. My guardian angel probably helped too, as I'm somewhat headstrong by nature. So 6:00 in the morning we were finally OOOFFF!
By the way, being able to be on the move at 6AM was a feat in itself already given my babies wake up at 10AM on the weekends!
I honestly prayed the entire trip going to the resort… I prayed the traffic won't be bad… I prayed I can keep my cool driving to a place I didn't want to go given my experiences up to this point.
Again, all went well (thank God!) although the traffic at this early in the day was still kind of unusual (we weren't alone in our plans to get out of the city no doubt).
The turning point(s)
When we got to the facade of the resort, I have to say things weren't looking too good. We were bringing our luggage and the bell men or whatever you call those people who were in charge of bringing guests to their rooms didn't even try to help us get to the check-in desk we had to be. Thankfully I was able to keep my cool even with the lack of sleep and all that.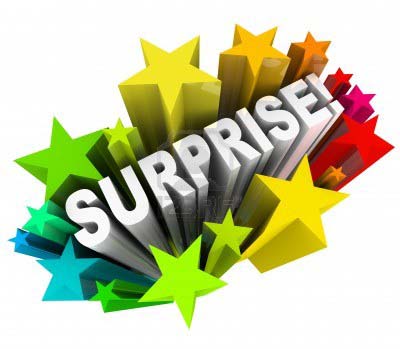 To make it fair to these folks, I think the management has to take some of the blame here as their check-in counter was a little bit inward unlike the ones in Plantation Bay or Shangri-la where you land on the lobby you can see them right away. Still, I think a little help with the things, especially with a family that has a baby in tow would have been common sense in a resort of this caliber.
At the check-in desk however, this is where the magic started happening. Me being me, I tried to do a last ditch effort to bargain so we get the best of our travel to this place that I've been telling you I didn't like too much. I told the lady if there was a way they can rebook our booking even if they upgrade us to their most expensive room and we'll pay the difference. The logic behind this negotiation is that I know most resorts won't get their most expensive room booked most of the time. At this point, I didn't really care if we'd spend way more than what we planned so long as I get to get the rest I needed and the kids can get their disconnect time.
The girl then subtly said, "But you are already in that room sir…". I didn't hear that or I didn't process it right away given I had very minimal expectations for the place.
I then asked the lady again, "We were upgraded to what now"? She then affirmed we got the Oceanfront Villa, the best room they have (they only have 2 of this)! I was like, "Now that's a surprise I never saw coming".
The Oceanfront Villa (or the Beach Casita)
When we got to our room, I mean our villa's "gate"—you read that right! The 100+ square meter villa had its own li'l swing gate complete with a buzzer and a little roof/canopy of asian design as you can see below: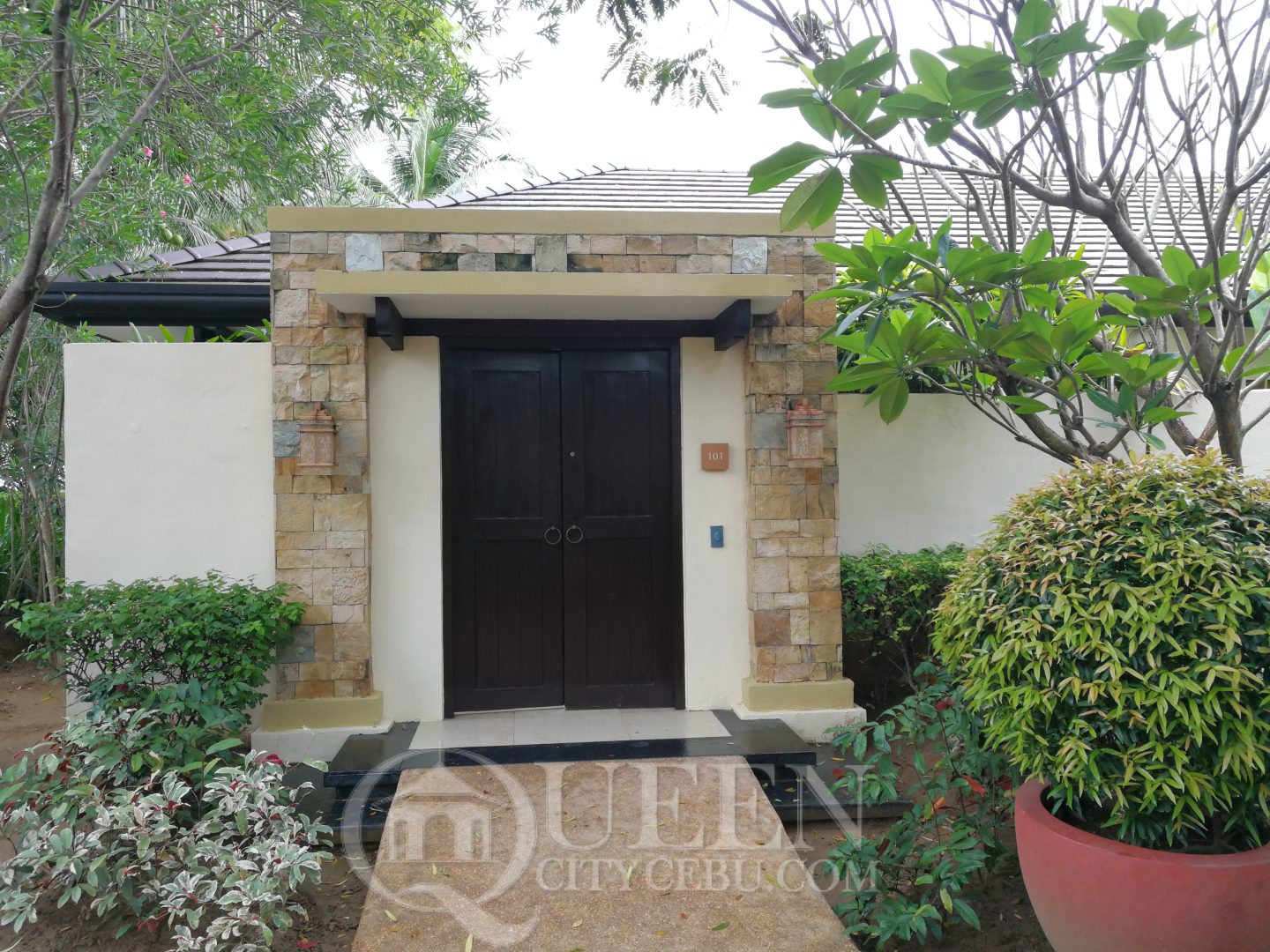 When you get beyond the gate, you are greeted with a mini garden with green plants on the left and right. This makes you feel like you're in a secluded paradise of your own. This is what I'm talking about: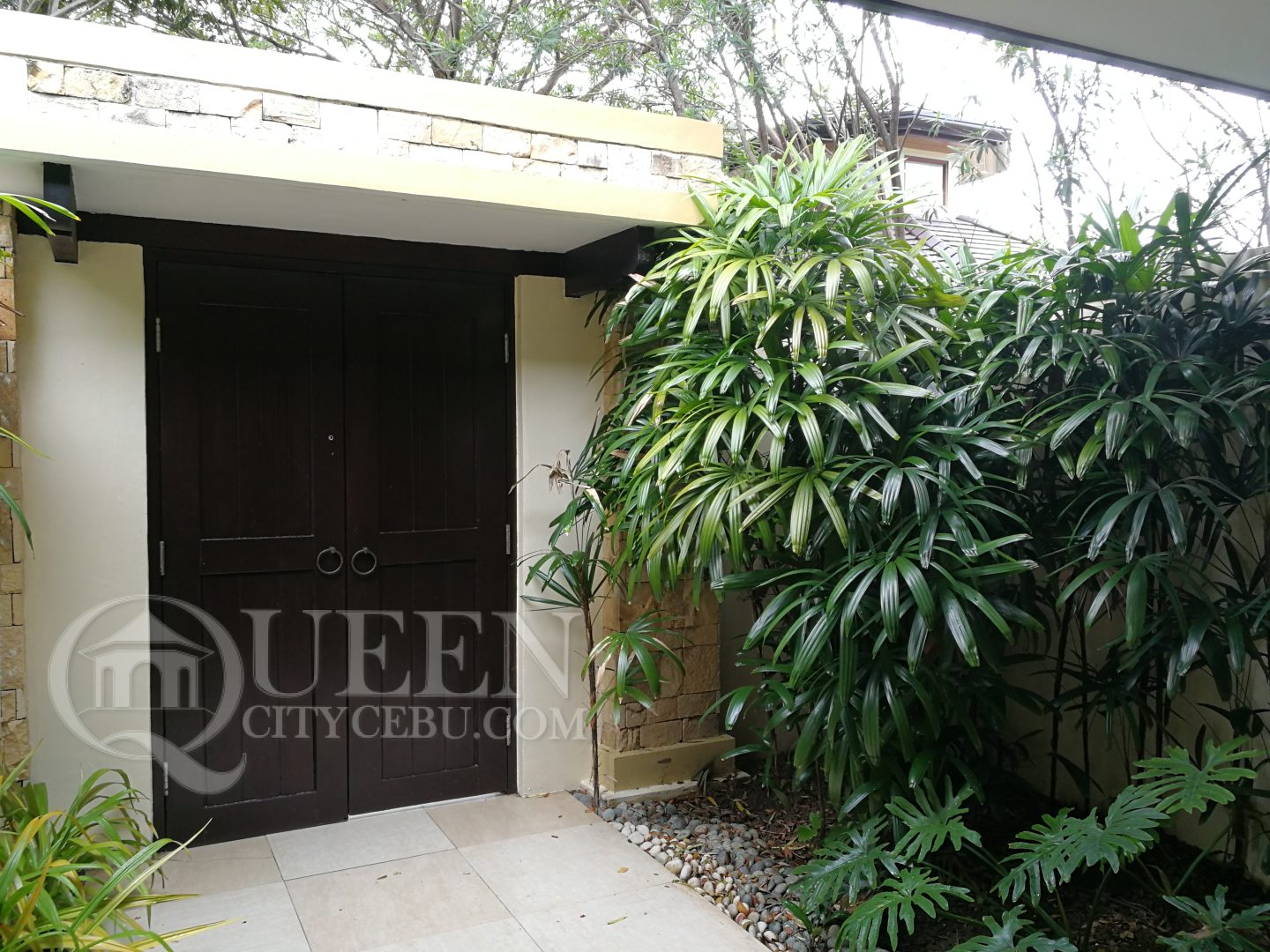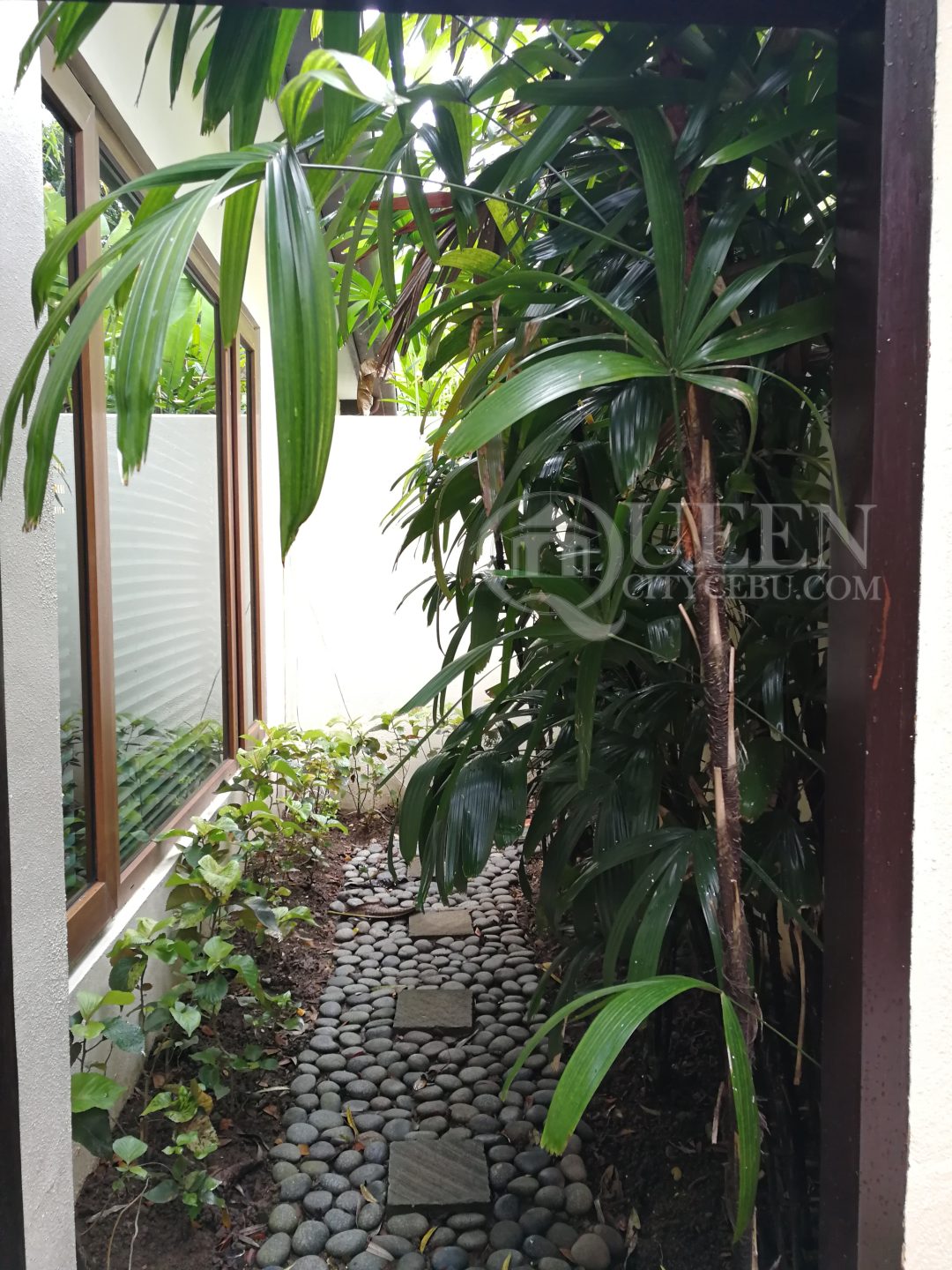 Upon entering the villa, you are greeted with this sliced/open coconut shell that has fresh flowers and a rolled paper that contains the schedule of that day for different parts of the resort. It looks like this: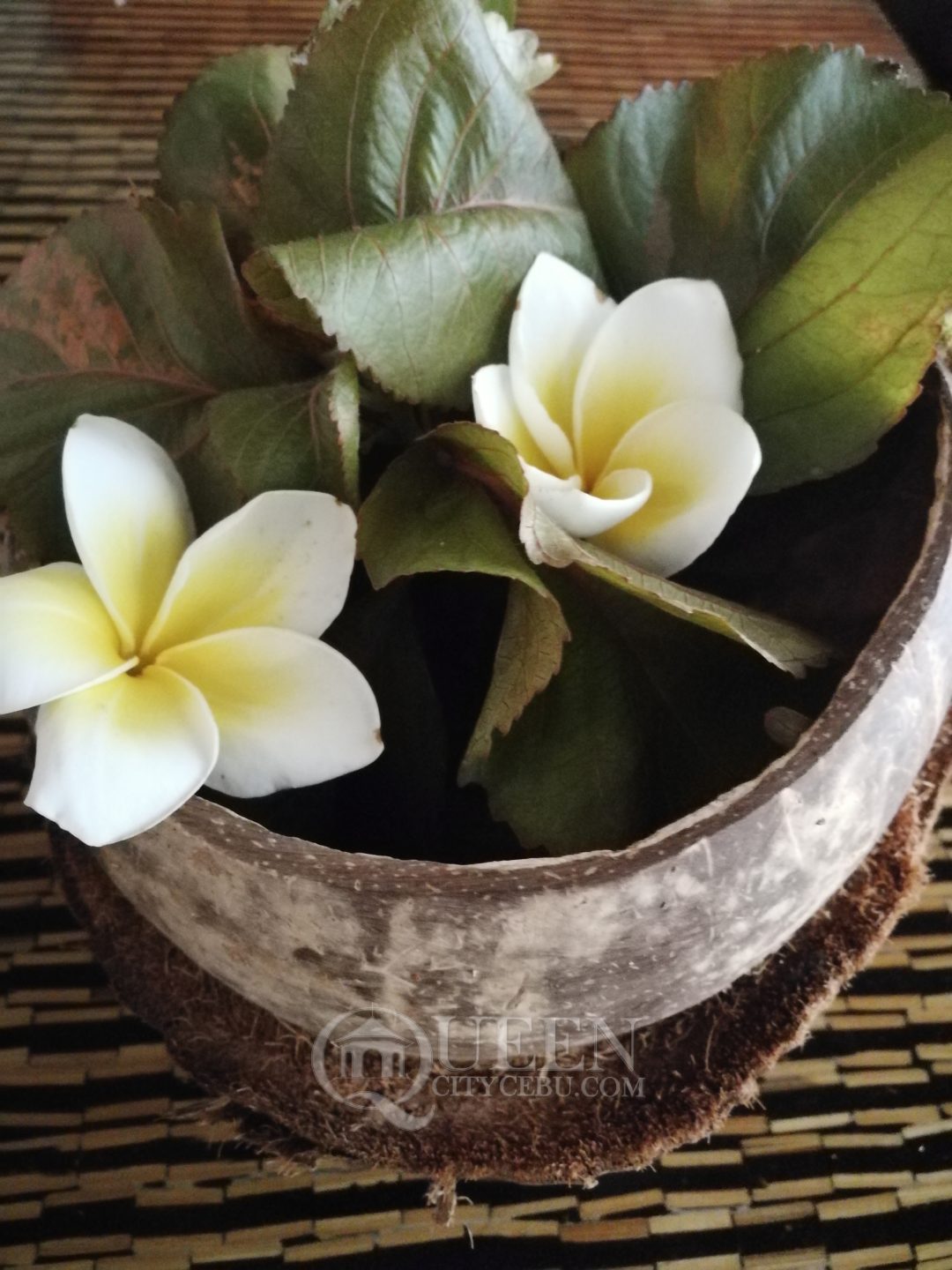 This is the receiving area of the villa, you get a dining table for 4, a kitchenette with sink, a sofa and table set, and the first of 3 TVs.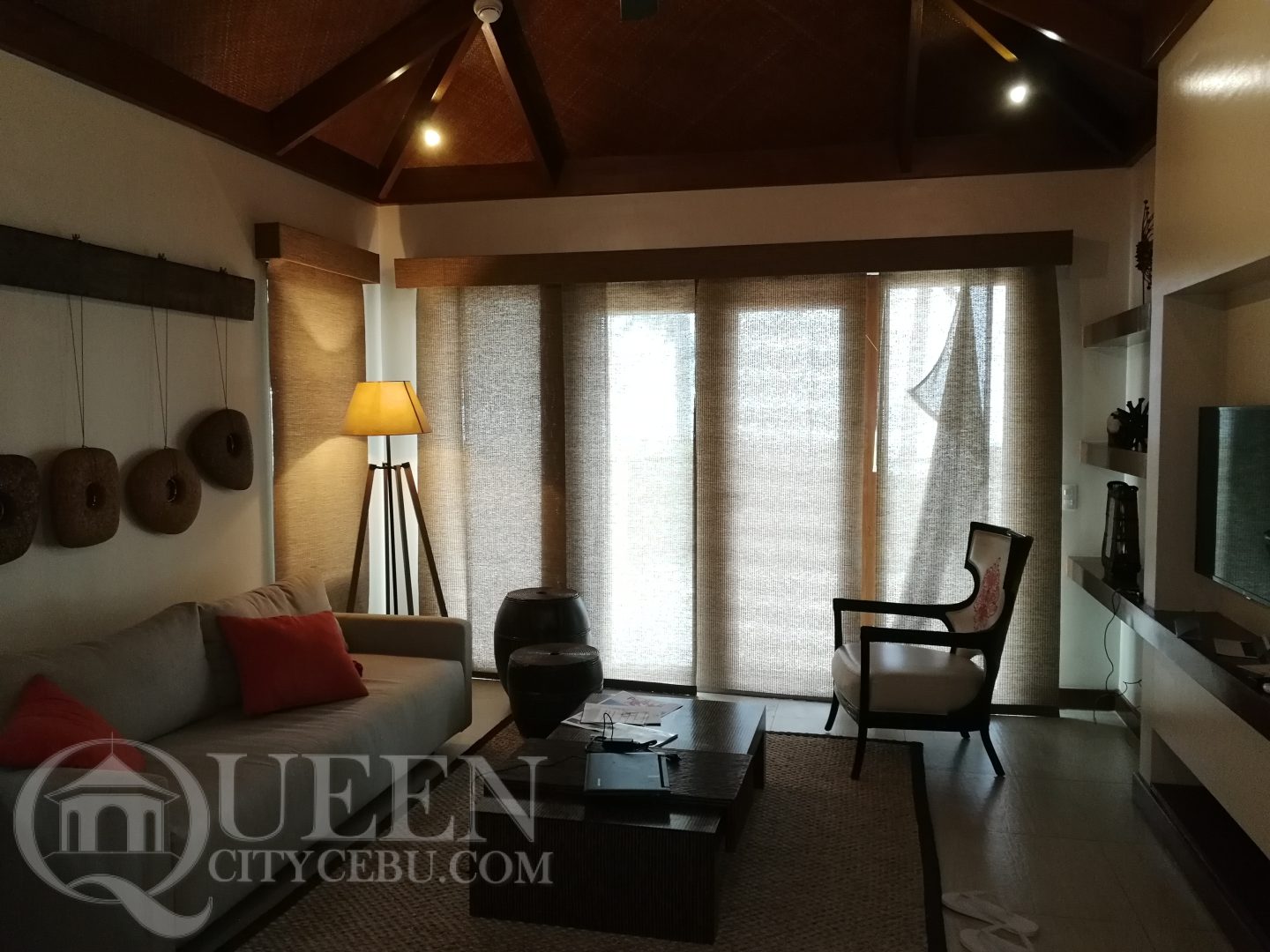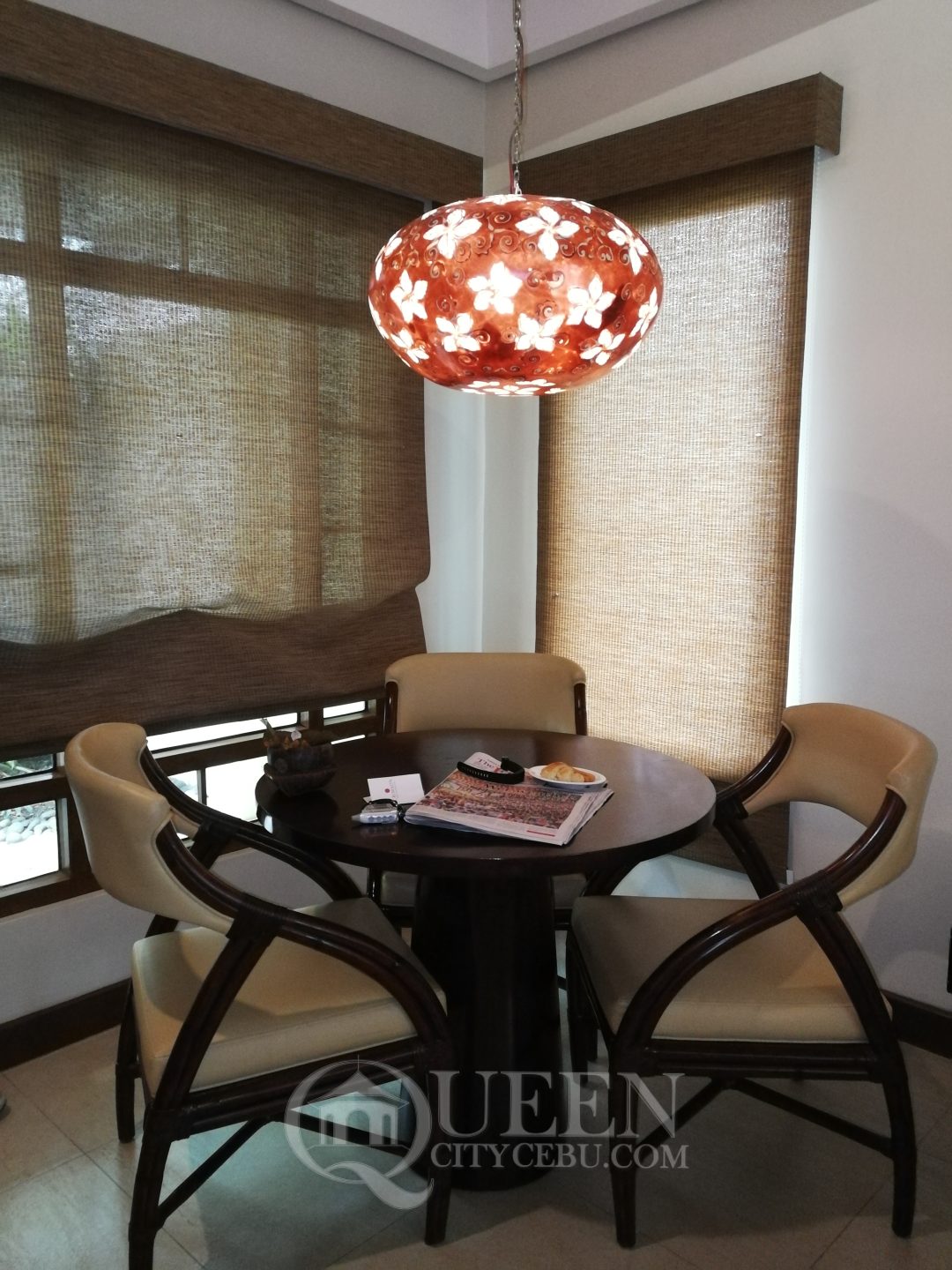 For those who can't get enough of caffeine, I'm sure you'll love their coffee machine available. We honestly have no idea how this thing works nor do we drink coffee so we didn't bother.
There's 1 king size bed on the bedroom and it has a direct view of the beach like so:
Another 40″ TV is on the bedroom along with what you normally would expect in any room except they are in a bigger and better way like 2 closets, etc.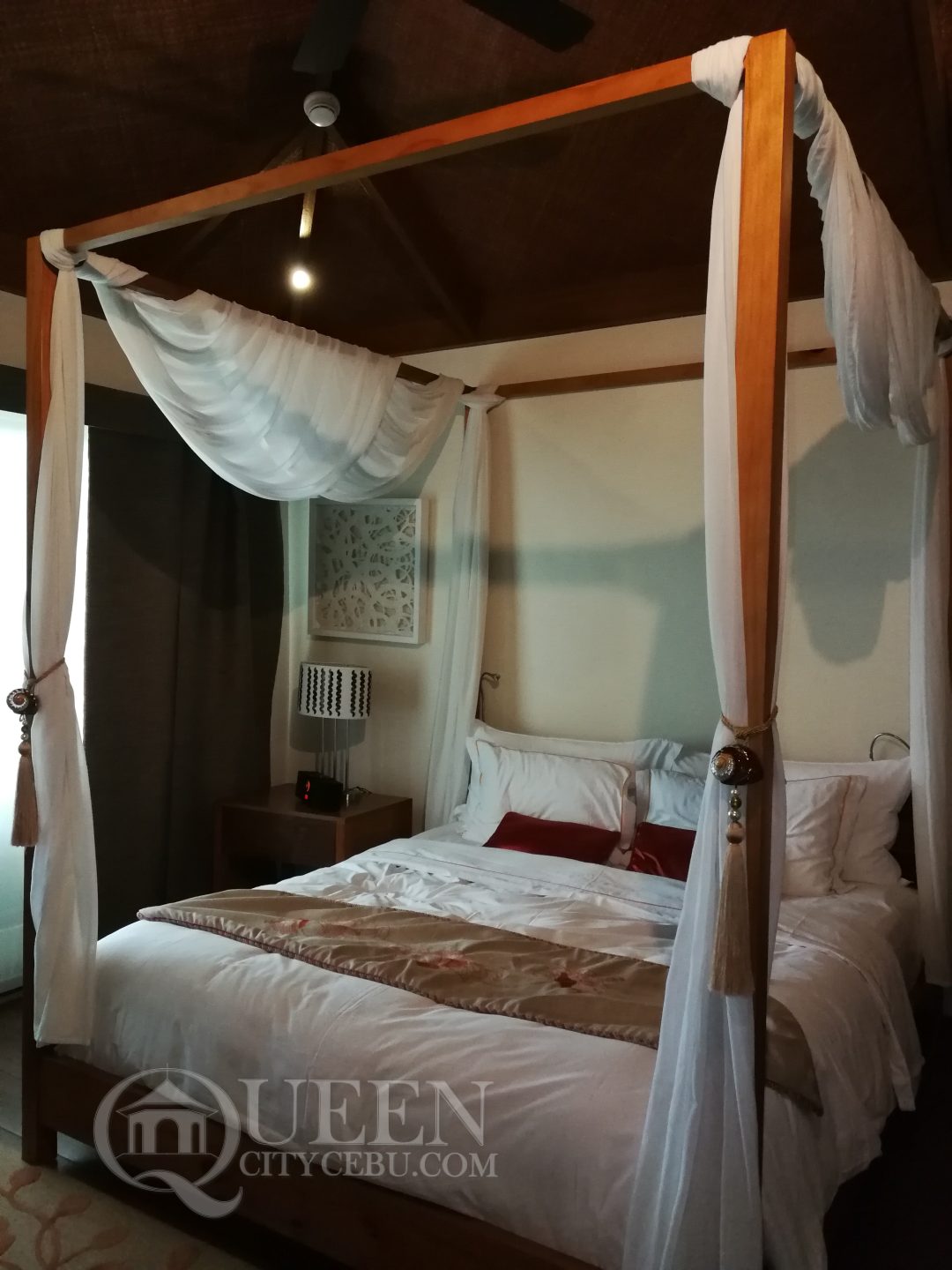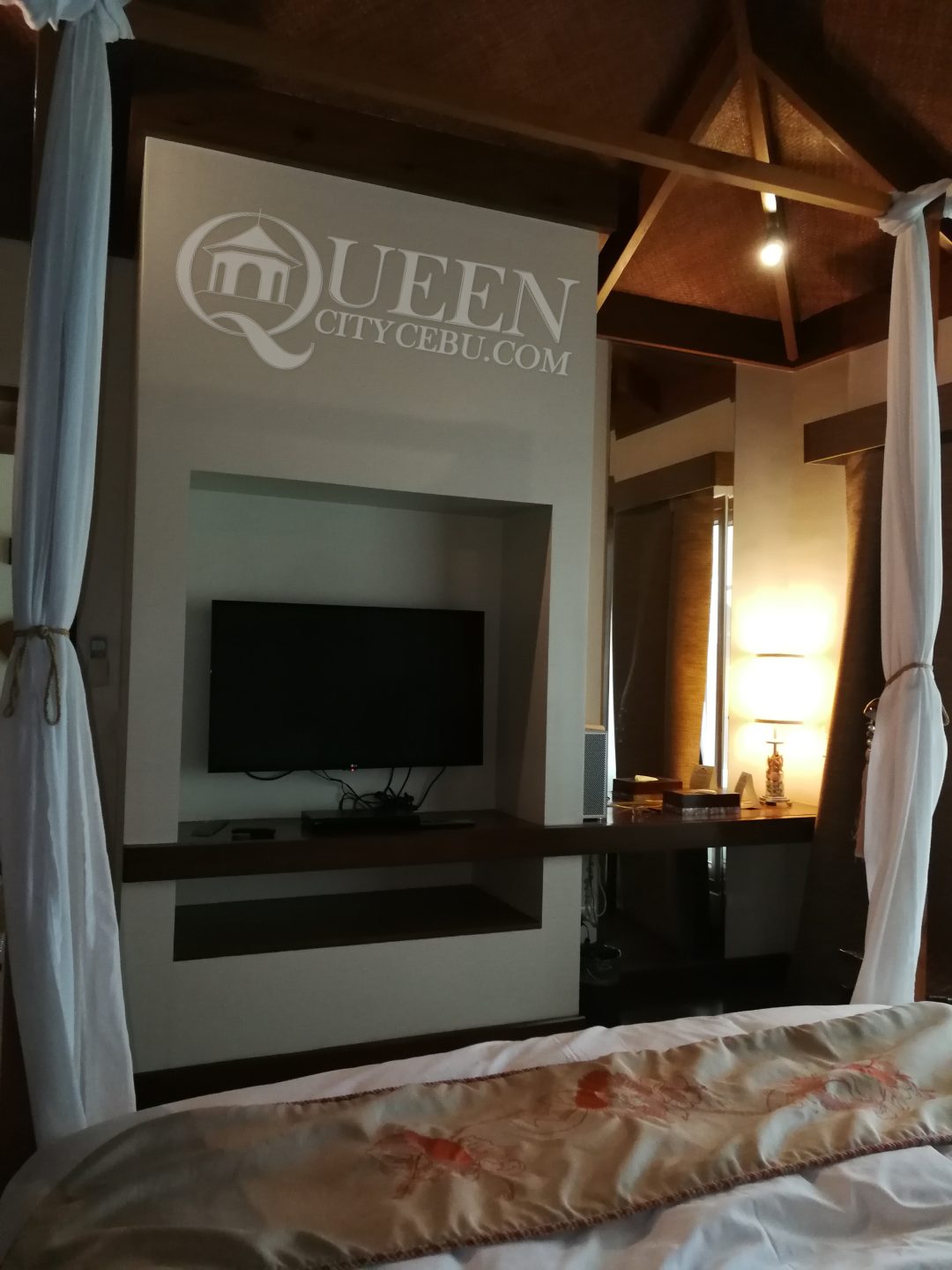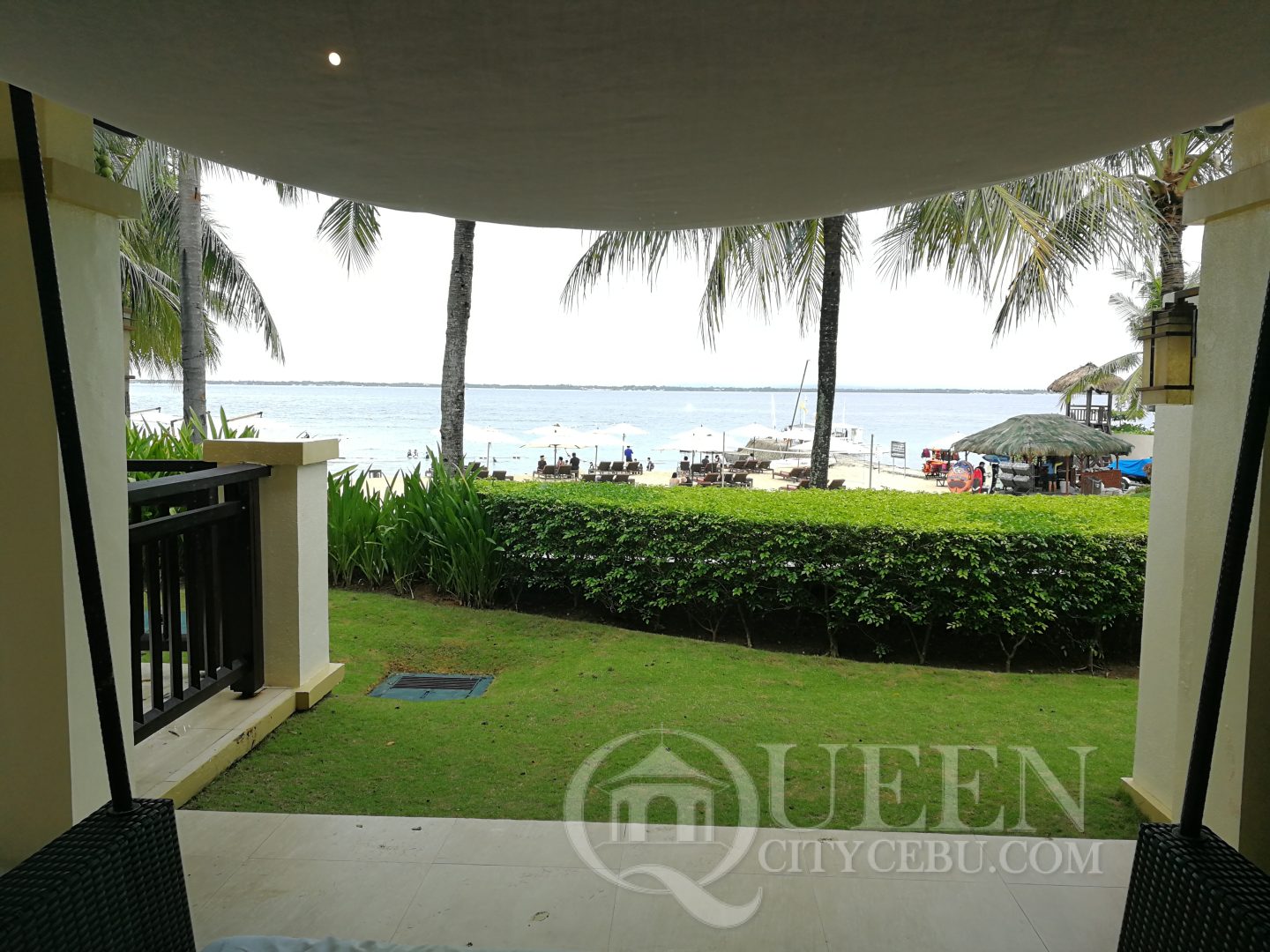 The bathroom has this big bath tub that our 2 kids can fit easily with room for toys! It also has a great view of that greenery I was talking about when you enter the gate.
This space alone I'd say is about as big as some hotel rooms we've stayed in like say the Well Hotel's basic one. That translates to about 15 sq m. I personally like this better compared to what's on top of our family's list in terms of bathrooms which is the villa at the Abaca Boutique Resort but my wife begs to differ.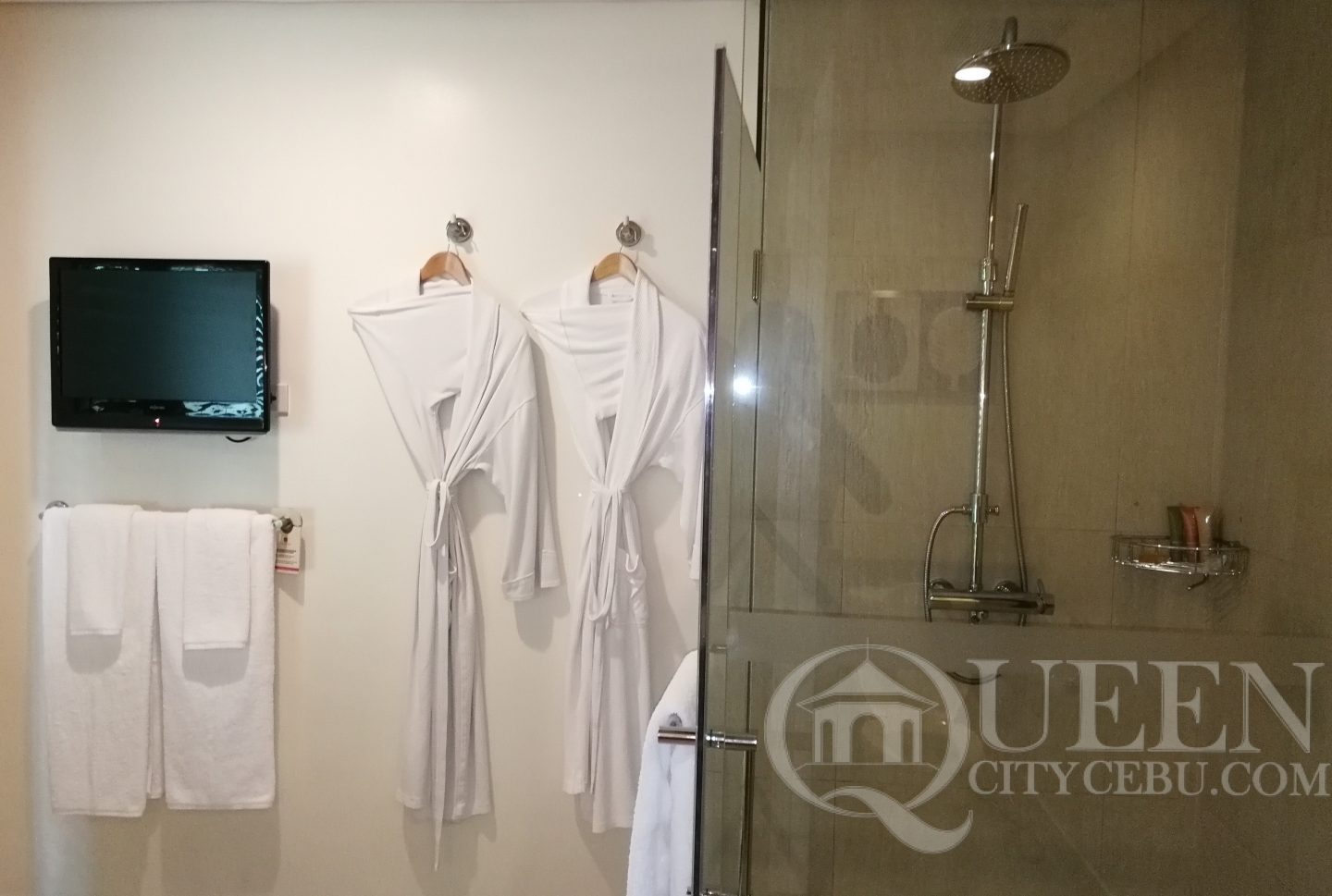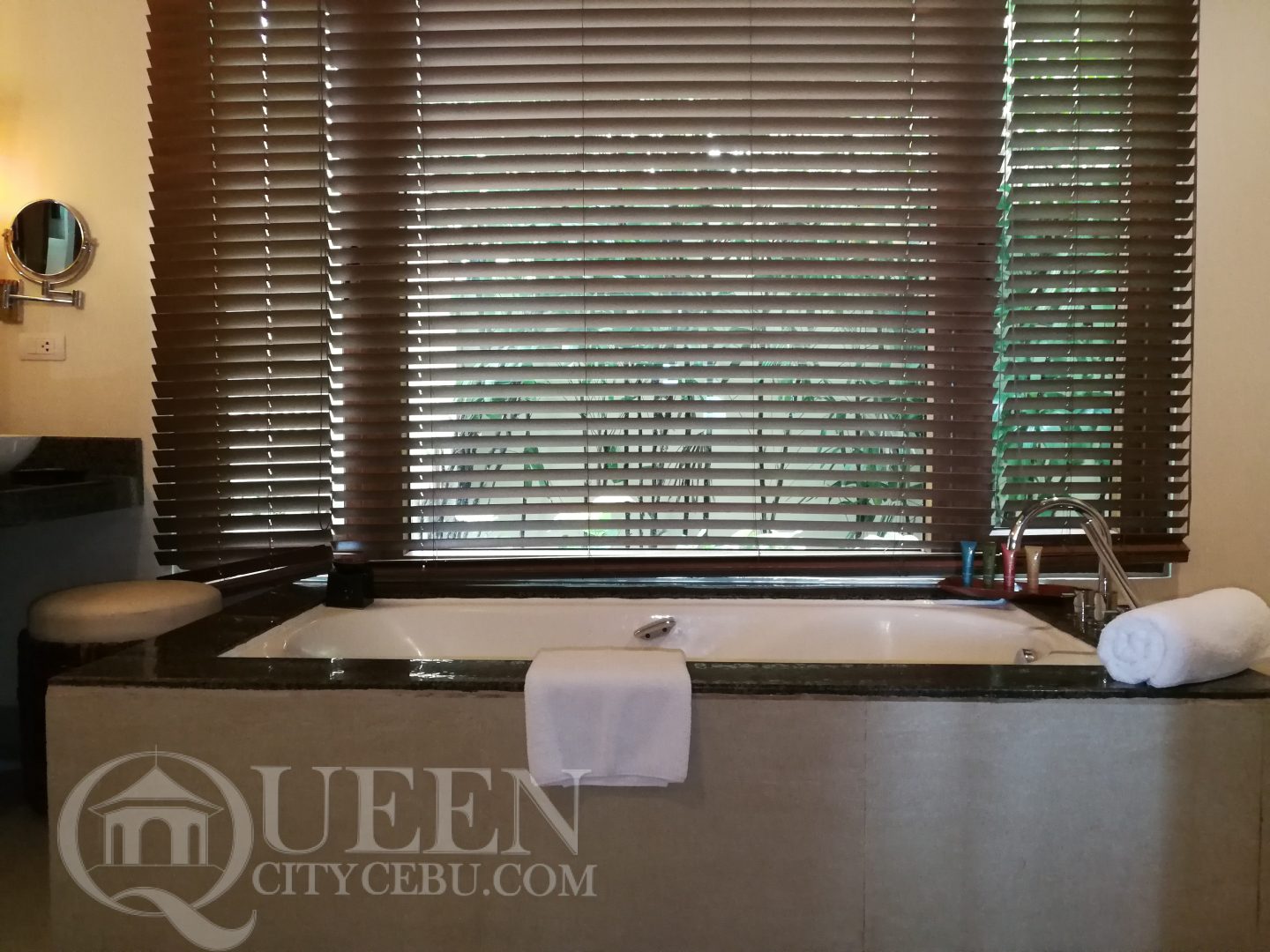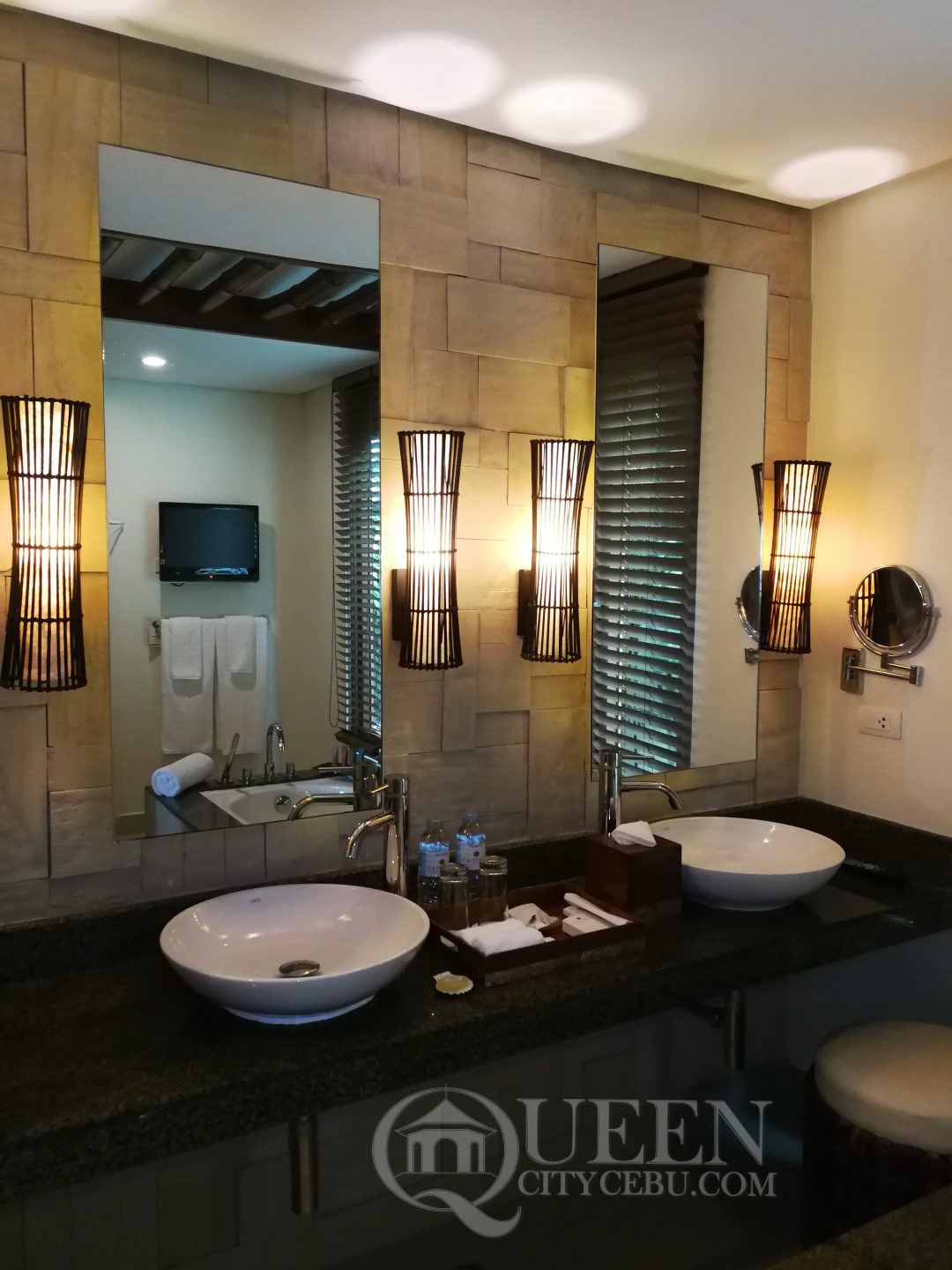 No doubt Abaca's had the bigger area no doubt but I feel this one just hits all the right bells. It has that "just right" kinda feel to it for me so this one's going on top of my list for sure.
I have to say the details inside this room is very commendable with its subtle ornaments down to its abanico ceiling with wooden accents. It feels like you're in that traditional Filipino "payag" (nipa hut) that's been upscaled to modern standards, making it the ultimate in its class.
With all that said, what's left to talk about is the front part of the villa. When you step out, you'll be at your private porch complete with palm trees and plants to complete that tropical feel of it. Of course you'll be able to see the beach from here too.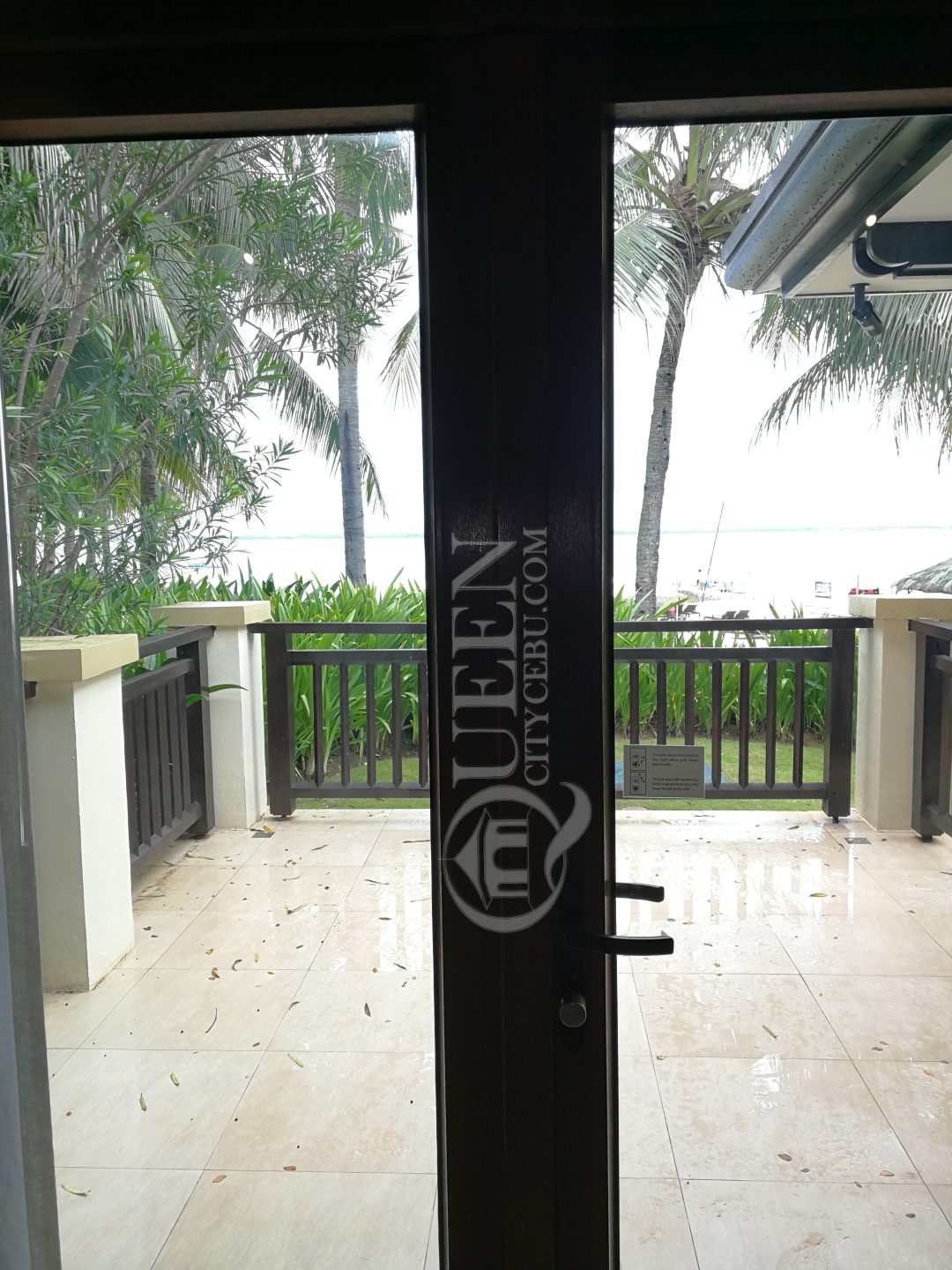 Then there's the part of the porch where you can lounge around thanks to the presence of its outdoor sofa that has white curtains on top just like in one of them Caribbean romantic movies.
Lest I forget, this is a first as well for us. Everything on the fridge and on the kitchenette is complimentary! That's right! The 2 cans of local beer, the peanut kisses, the chocolates, the soft drinks… EVERYTHING! They were complimentary! This is the first time we've heard these magic words as in most cases, you only get bottled water and that's it. This alone I believe made the extra price tag for the villa worth it (at least that's how it feels given it was totally unexpected).
To summarize, Crimson's Beach Casita takes the cake for me when it comes to both beach resort accommodation and overall accommodation for that matter. I dare say it's the best in Mactan for me. Others might say Shangri-la's Presidential Suite would be better but that of course will set you back about PHP 50,000-70,000 a night. But for my personal preference would definitely be an oceanfront villa rather than one that's on top of a mid rise building type resort.
The Beach Casita will set you back about PHP 27,000 a night while the resort's accommodations will start at PHP 8,000 only and it comes with breakfast buffet!
*Please take note however, this is just talking about the accommodation entirely not the overall resort.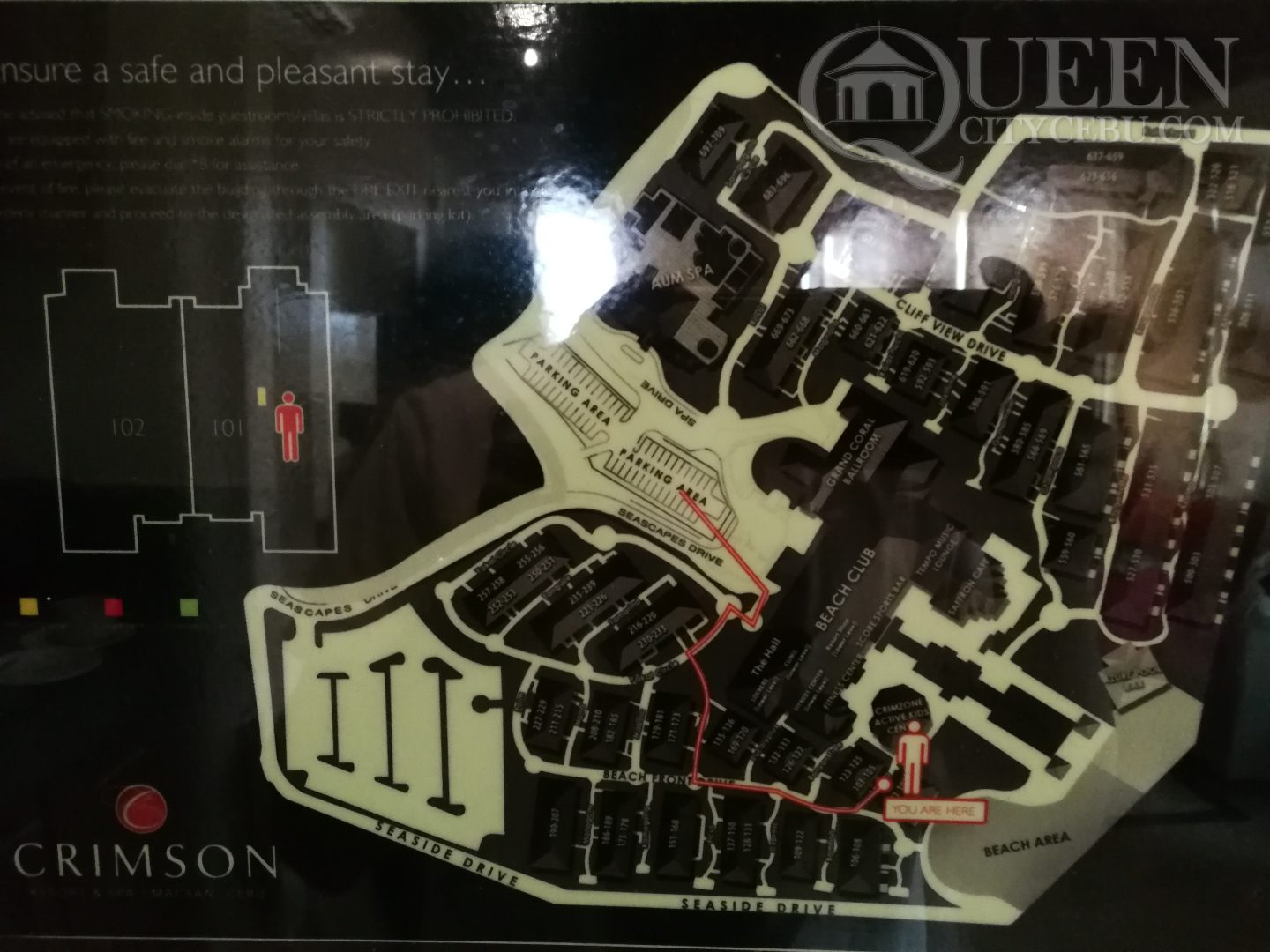 Crimson Resort's Beach
Given this is a beach resort, I wouldn't do justice to this review without discussing this aspect of the resort.
The best thing about their beach goes to them adorable fishes that are more like pets now than anything else. That's right! They now have a fish sanctuary of sorts with schools of fishes that are literally sunbathing on top of the water and riding them waves with us during our stay! This is what keeps us going back to Shangri-La and is definitely a great addition to Crimson's offering especially for family guests like us.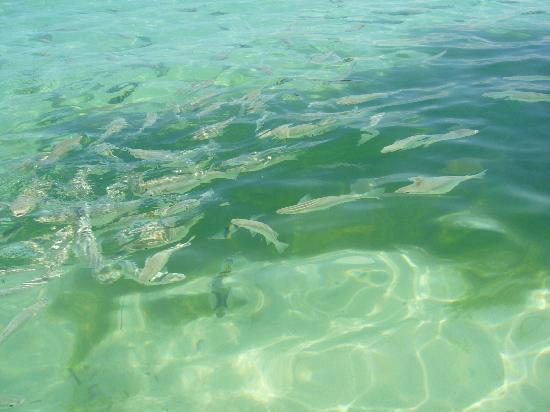 The 2nd best thing that has it going for Crimson is their beachline. It probably has the deepest in all the beaches we've been to at an estimated 40 meters. The width is only about 20 meters in its widest part however and this is where Shangri-La's can easily beat them at as well as other known beaches like Moalboal's Basdaku, Badian's Lambug Beach and the likes.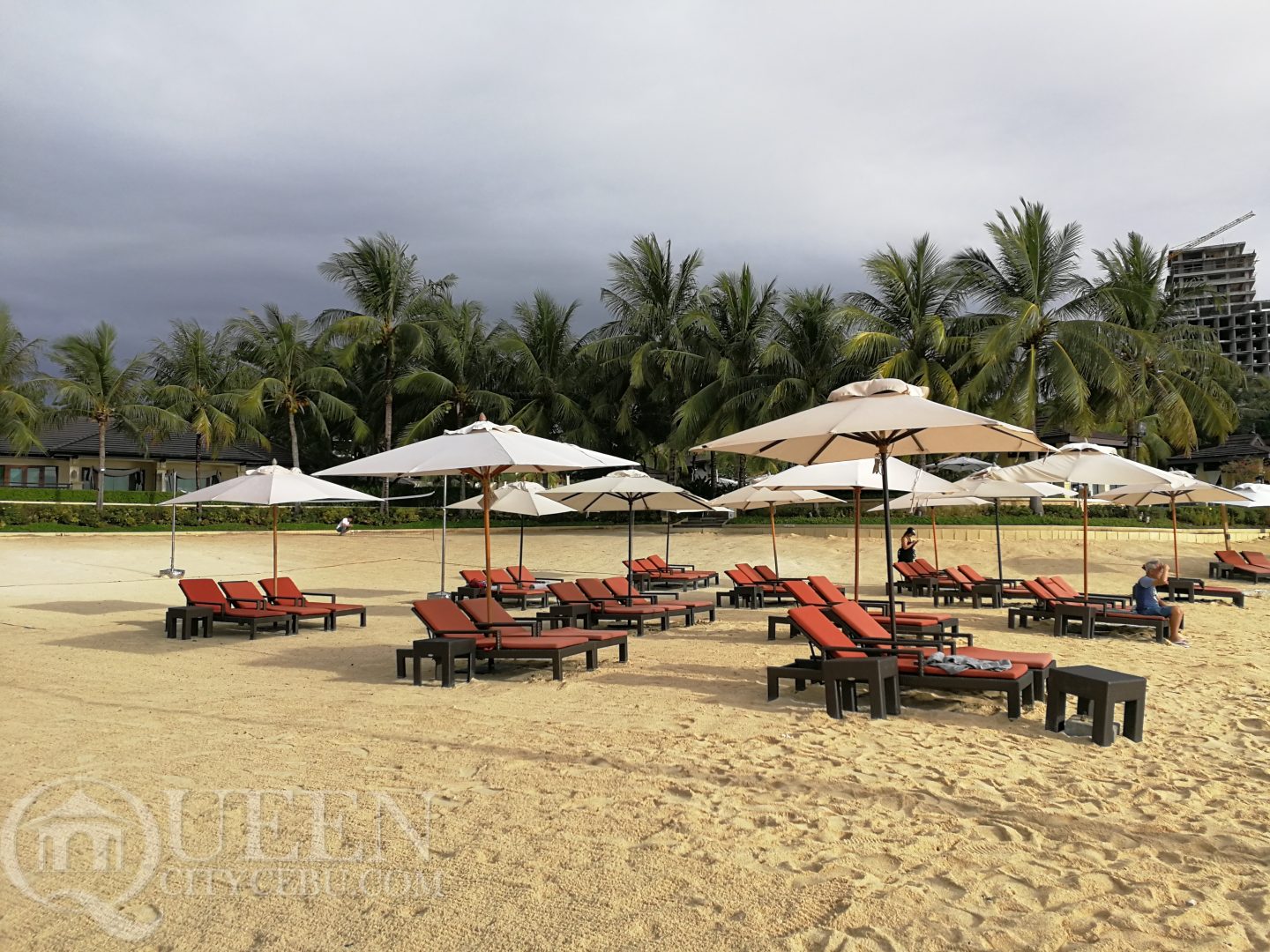 3rd, the beachline has tons of beach lounge chairs to the point that there were actually more than enough for the guests at the bench (at least during the times we were at the beach which were about 7AM to 10AM and late afternoon). This alone is something I only experienced in this resort as all the others in Mactan (even at Shangri-la) had more people than them chairs. Take note they were fully booked that time too so it's not a problem of occupancy at all.
4th, the beach had a "pro active" lifeguard. By that I mean he's not just there waiting for bad things to happen or just dozing off. He's there constantly reminding beachgoers to stay away from them rocky areas, for the kids to stick with their parents, and even feeding them fishes with unsold/uneaten bread from yesterday.
PRO TIP:
If you love snorkeling, best bring your best pair of goggles or masks.
One other beachwear you definitely should bring are them swimming shoes! THIS IS AN ABSOLUTE must especially for this resort. Why? Because the somewhat fine white sand stops where the sea water starts.
By this I mean the moment you step on the water, the soil becomes very rocky except for a few places. I daresay the swimming area for kids on Crimson's beach is only about 30 square meters, a very disappointing reality especially if your used to just floating around with your snorkel exploring what's underneath you at kid friendly depths.
I daresay that these rocks can even get dangerous if you don't tread lightly as the rock formations are quite unpredictable. One moment you're 3 feet deep then all of a sudden, you're going to be blocked by a huge rock (or worst, you hit it already).
I should also add that despite the inconvenience of these rocks, I believe they are there because they form the natural environment of the shore and with that, I believe it should be commended that the resort has kept them in favor of our fragile environment rather than destroy them in favor our guests.
To conclude, the beach isn't really the best, especially if you have kids in tow, but is definitely more than enough to get the kids interested (both of my kids didn't even want to go out of the water). For the parents however, keeping them away from the rocks while riding the waves can get quite tiring.
If you don't have kids, I'm sure you'll have a better time going to the deeper section of the beach – something I can't really talk about for now.
Crimson Resort's Pool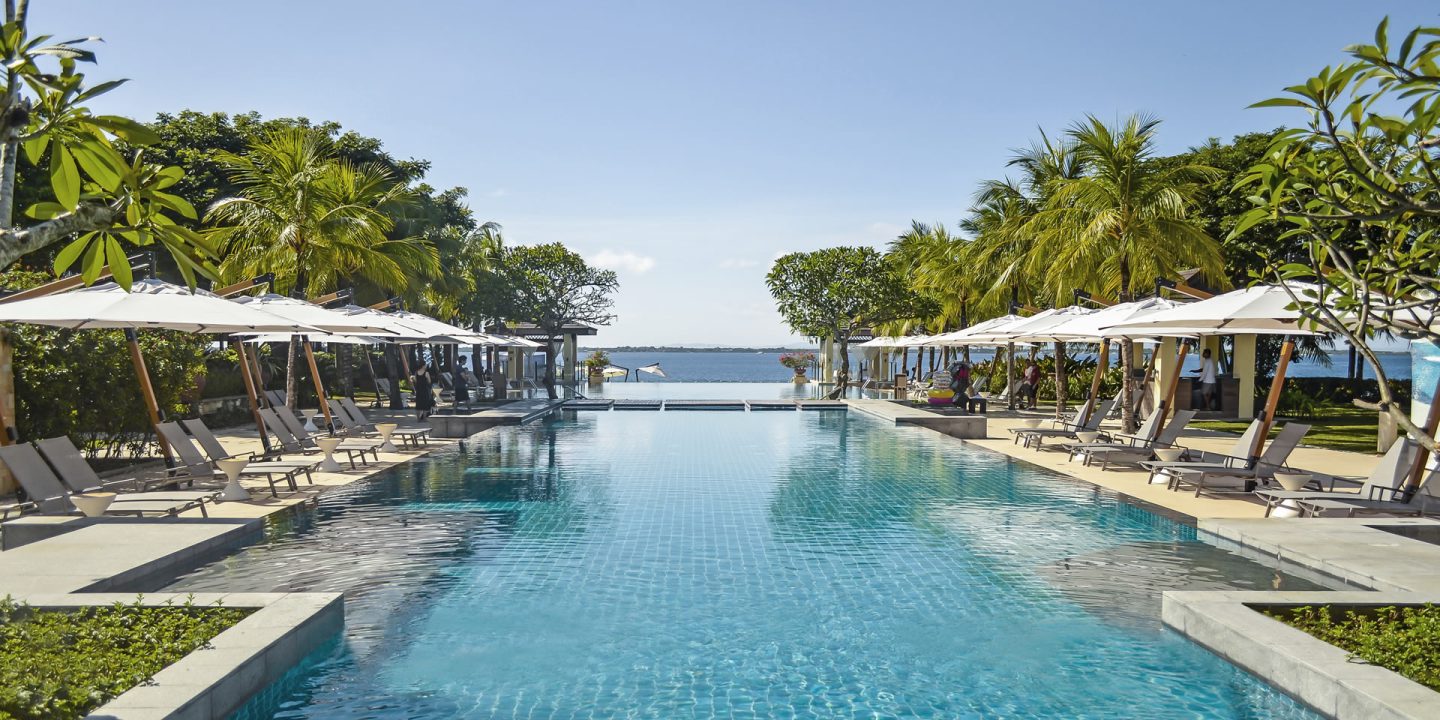 During our first visit, this was a newly opened resort. Back then, their main attraction was this 3 layered pool. How did I deduce this? Simple… Most of their marketing collateral featured this amenity and given how it looked quite grand relative to other infinity pool designs, I can't blame them.
This time around, the pool or better yet, the "main pool" had a minor adjustment. It's now 2 layers with equal depths of about 4 feet. When they newly opened, it had depth ranging from 1 foot to 4 feet if memory serves me right.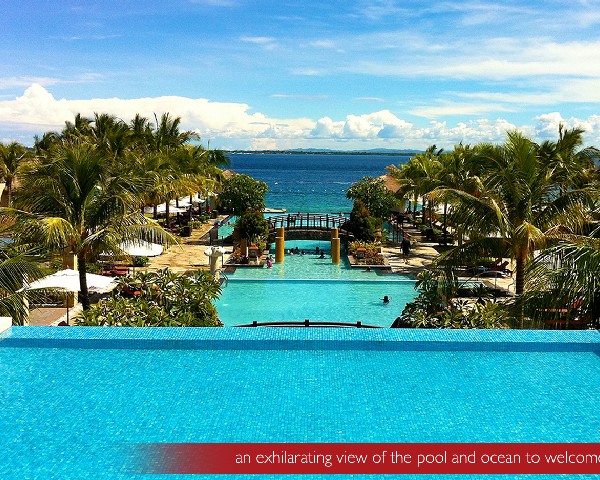 We didn't really spend a lot of time on it but if you're more of a pool person, I'm more than certain what they offer will suffice.
Crimson's Newly Opened Crimzone
For guests with kids like us, this one right here takes the cake. When they opened, their Crimzone was like a huge birdcage of sorts as you can see below: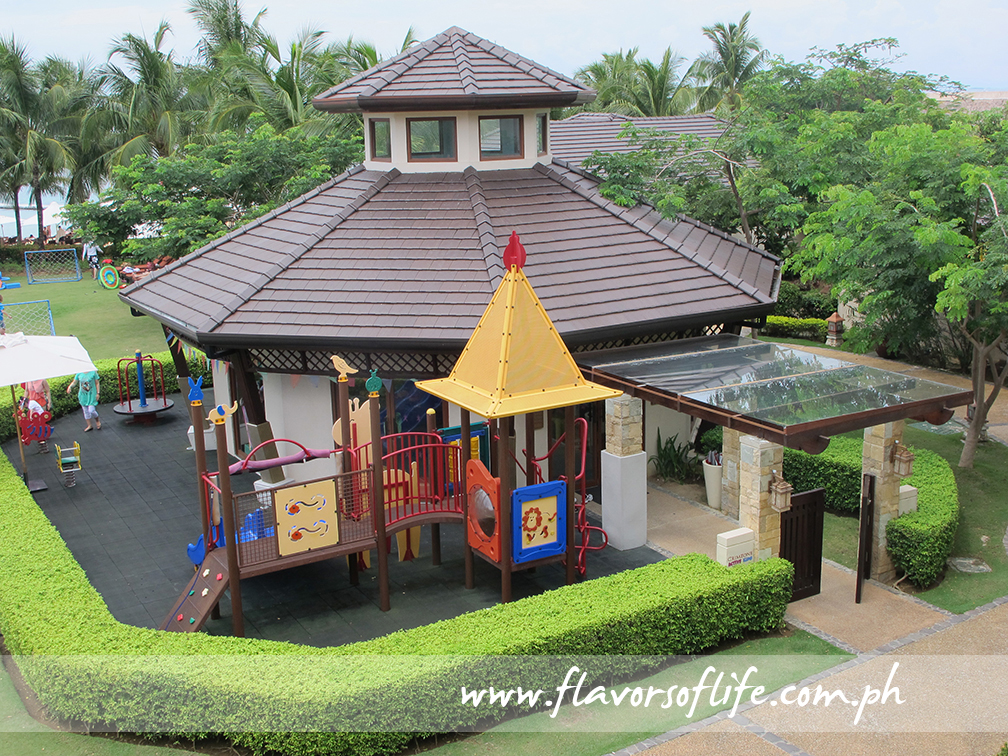 (c) FlavorsOfLife
Ok maybe a birdcage is an understatement to describe it but it was small no doubt especially when you compare it to what Shangri-la or Plantation Bay had to offer back then.
Fast forward to today and voila! You now get a 2,000 (or even bigger) square meter Crimzon complete with its own kiddie pools, a parents bar area, a registration booth, an airconditioned play area, a gadget play area, a pool of swimballs, non-electronic toys like Jinga, a trampoline, and a massive pirate ship play house/ship!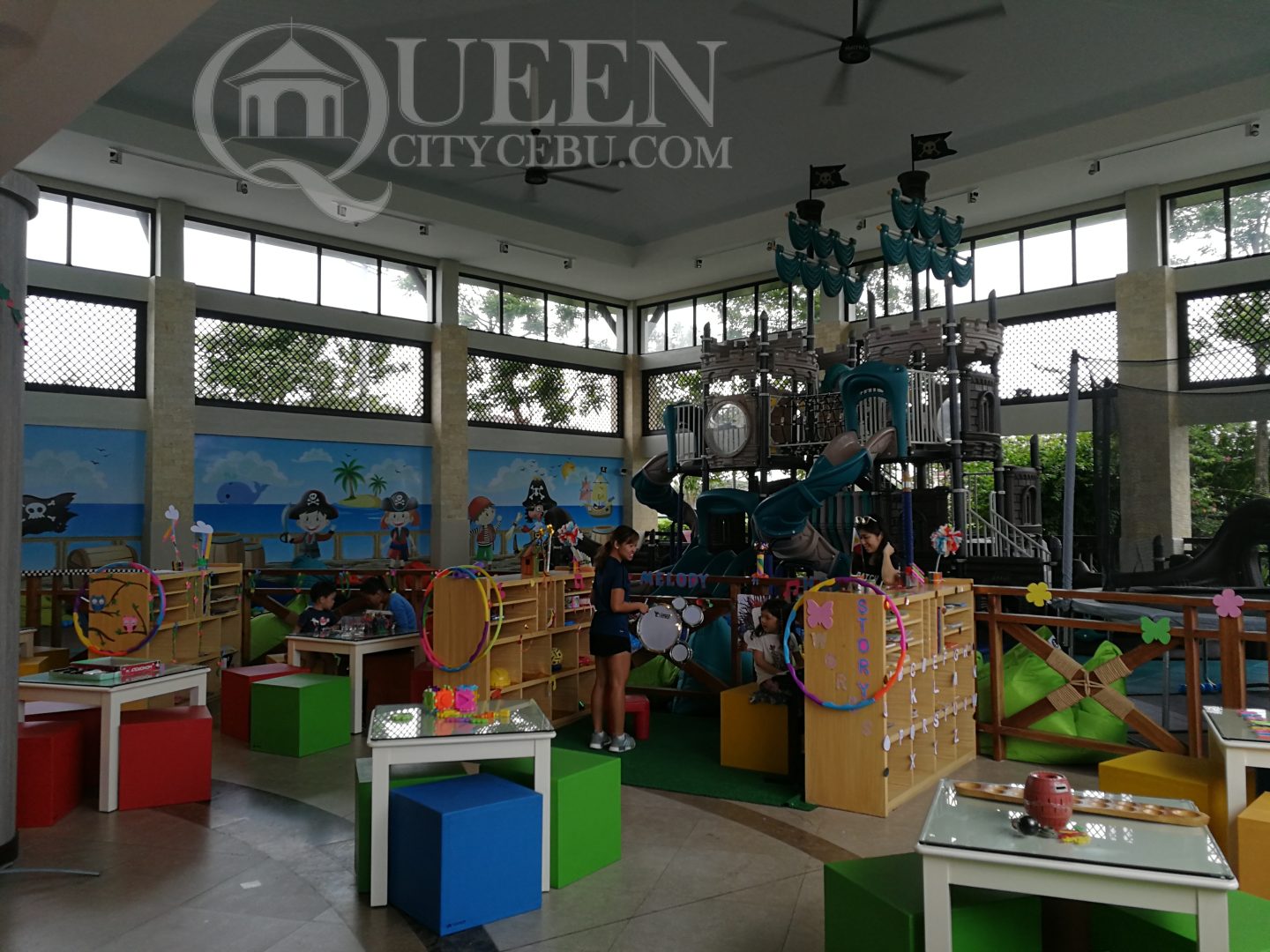 We had so much time on here and this alone makes us want to continue visiting this resort and we're even going to inquire about their membership rates as their Crimzone is no doubt the biggest in the industry in the entire province (at least at the time of this writing). It was just something we wished we could have access to in the city as it was definitely something we won't mind going to weekly.
Just check out these pictures for you to understand where I'm coming from with these thoughts: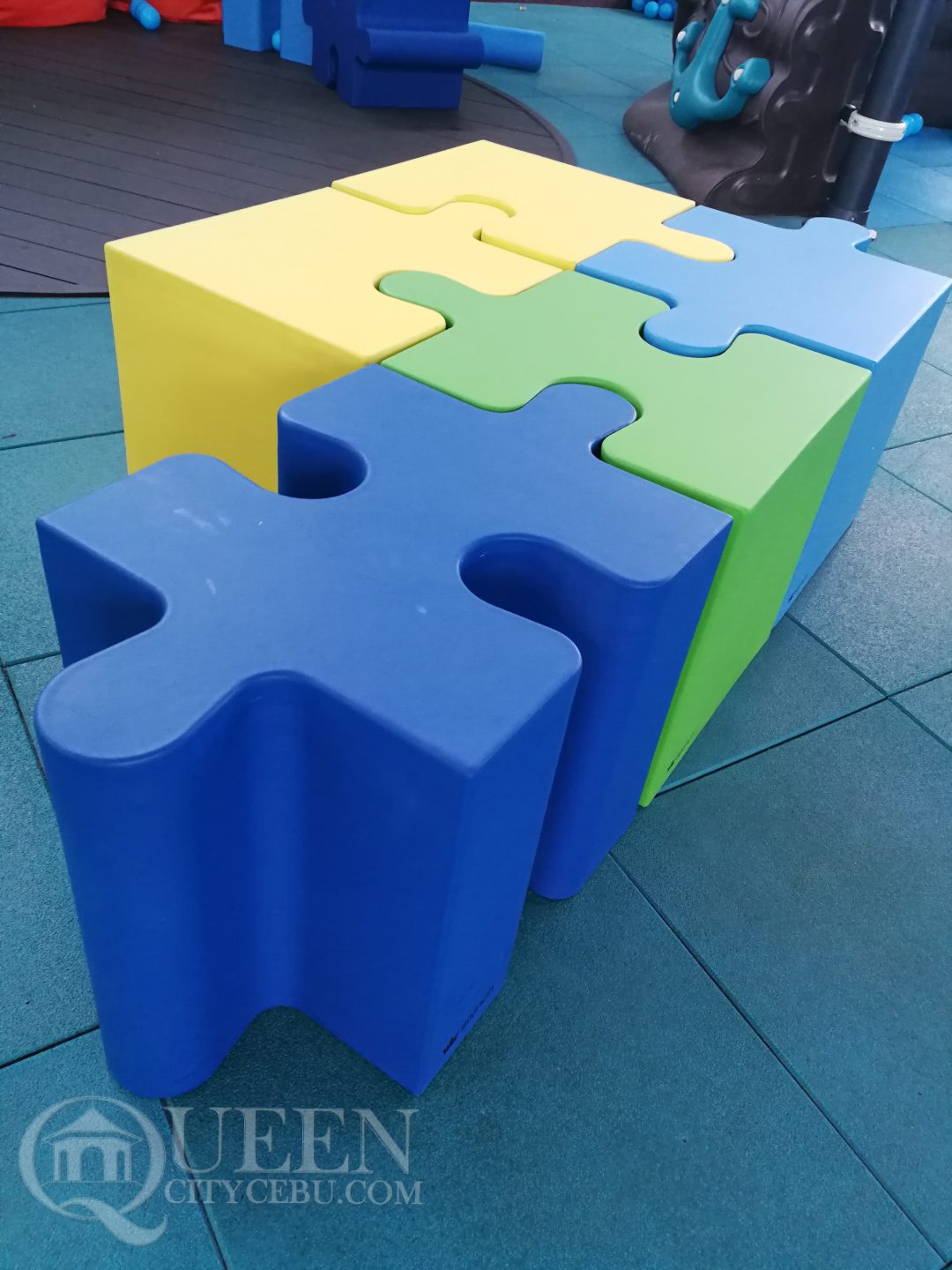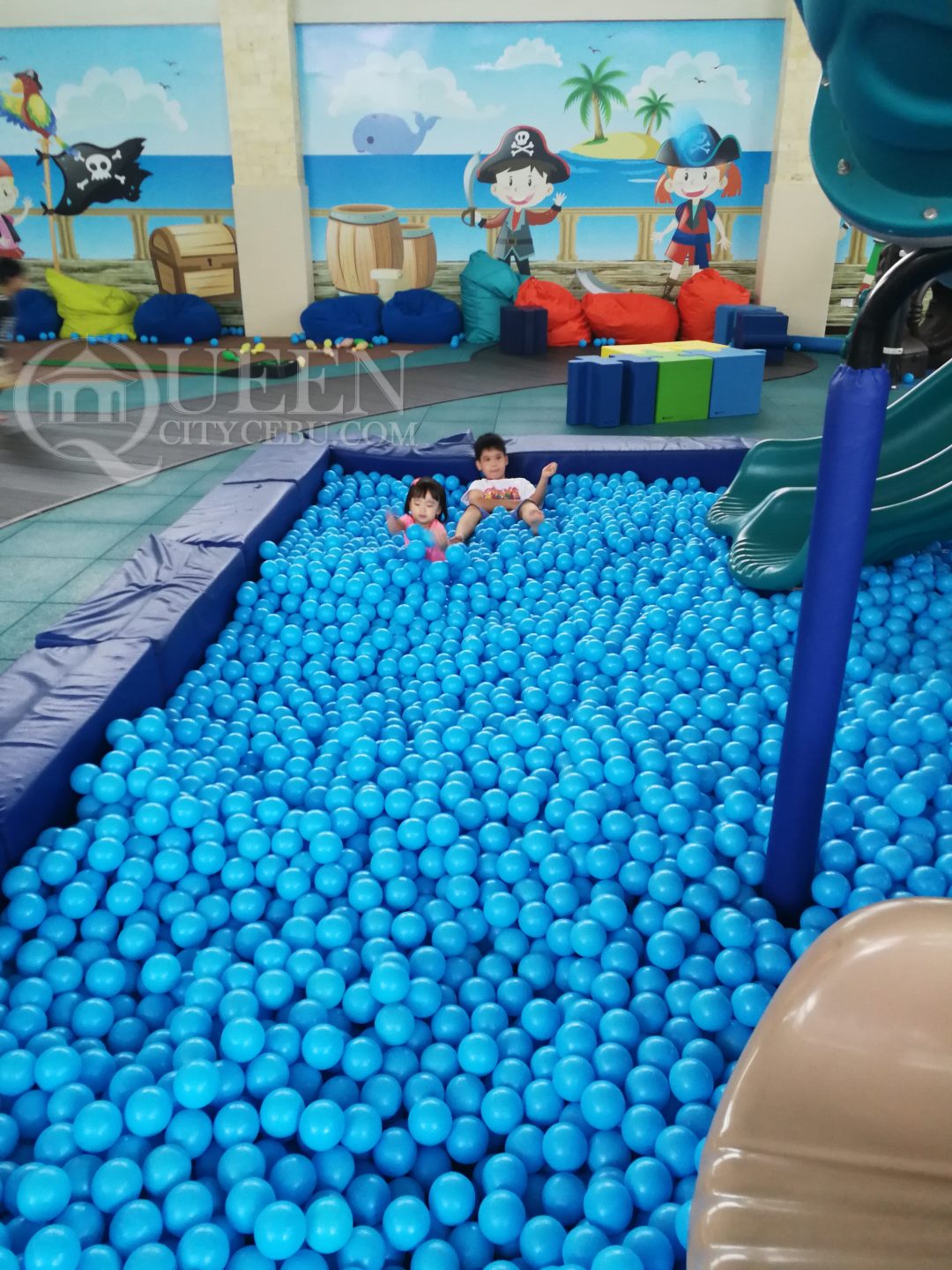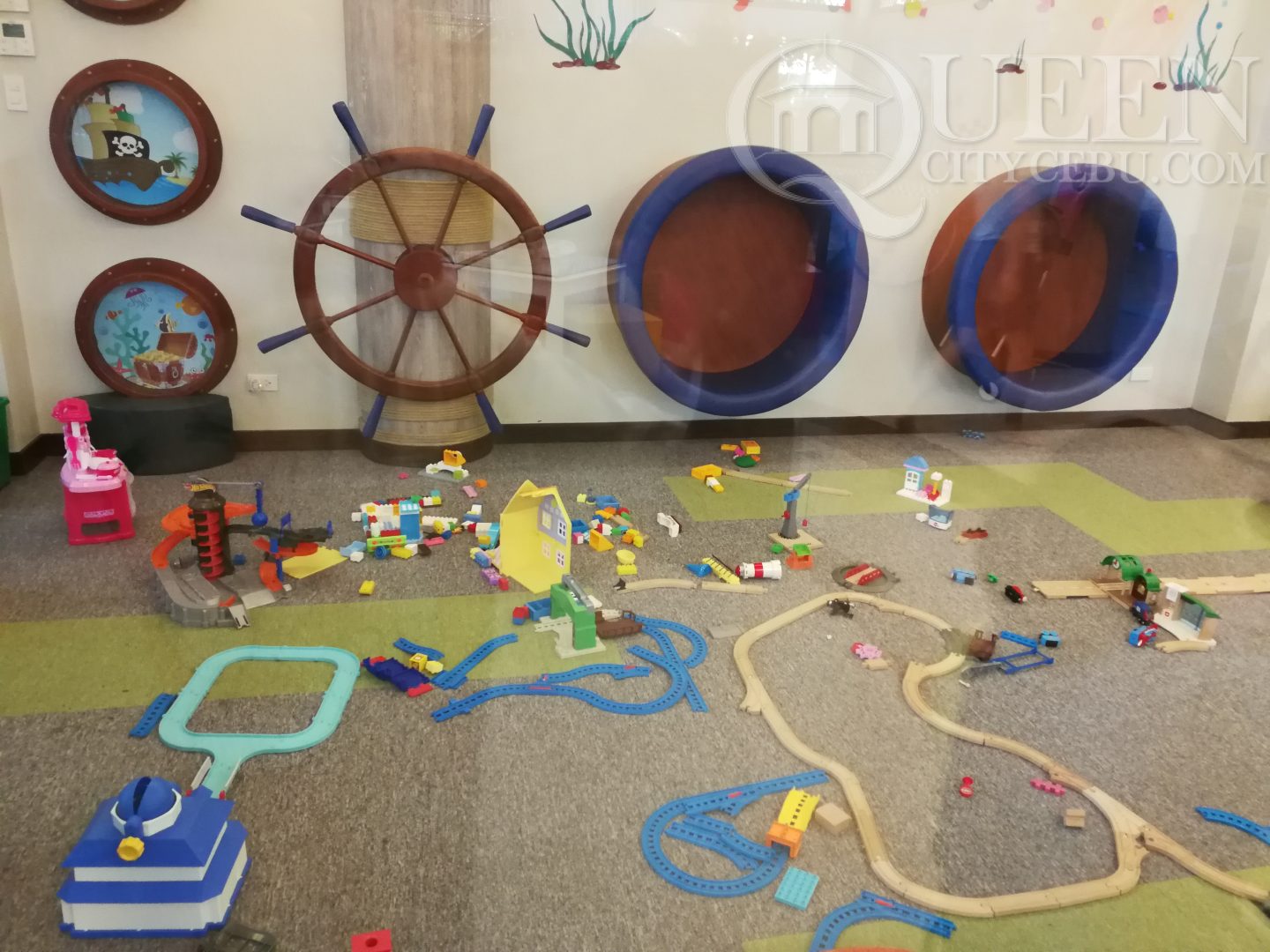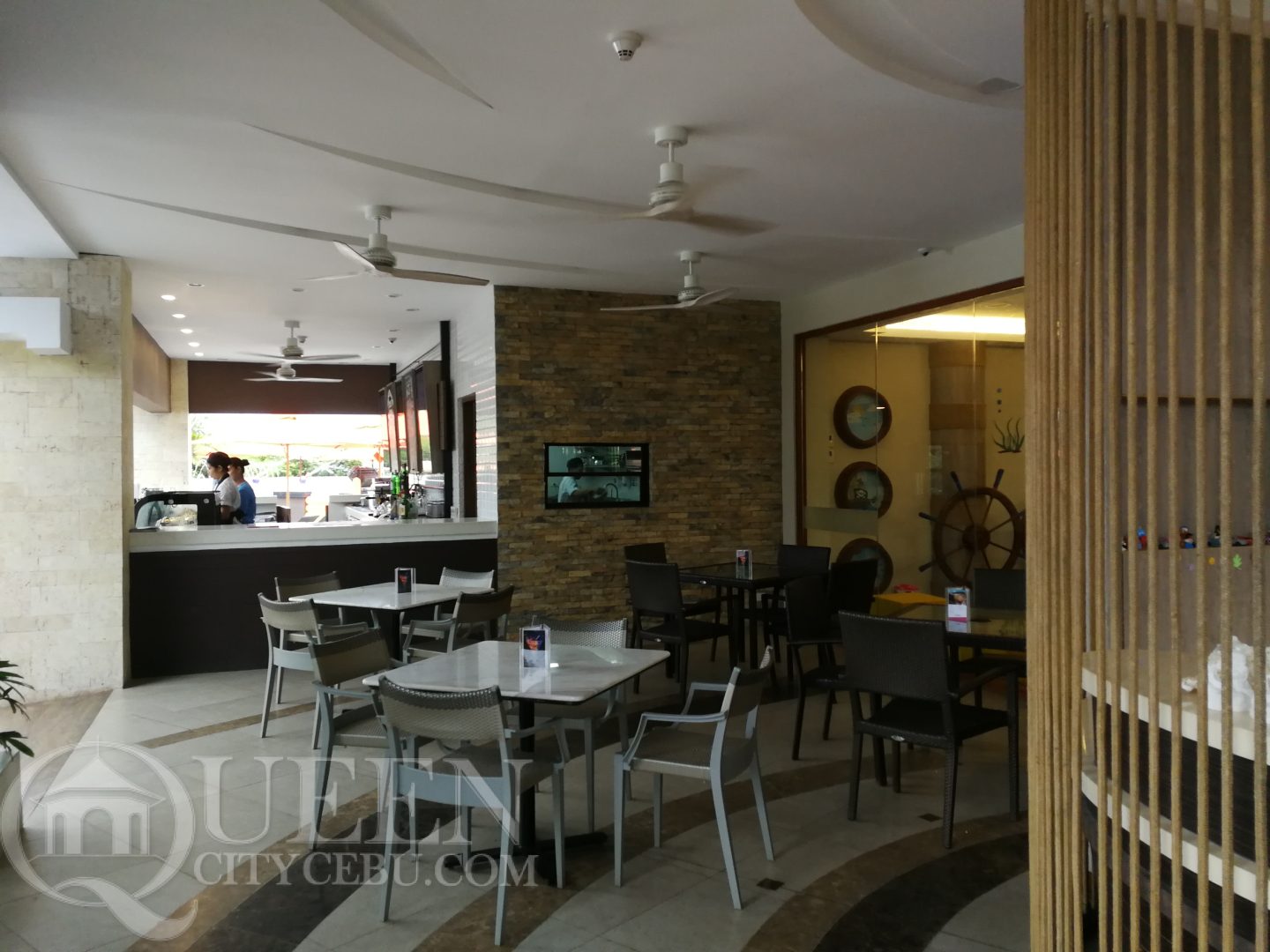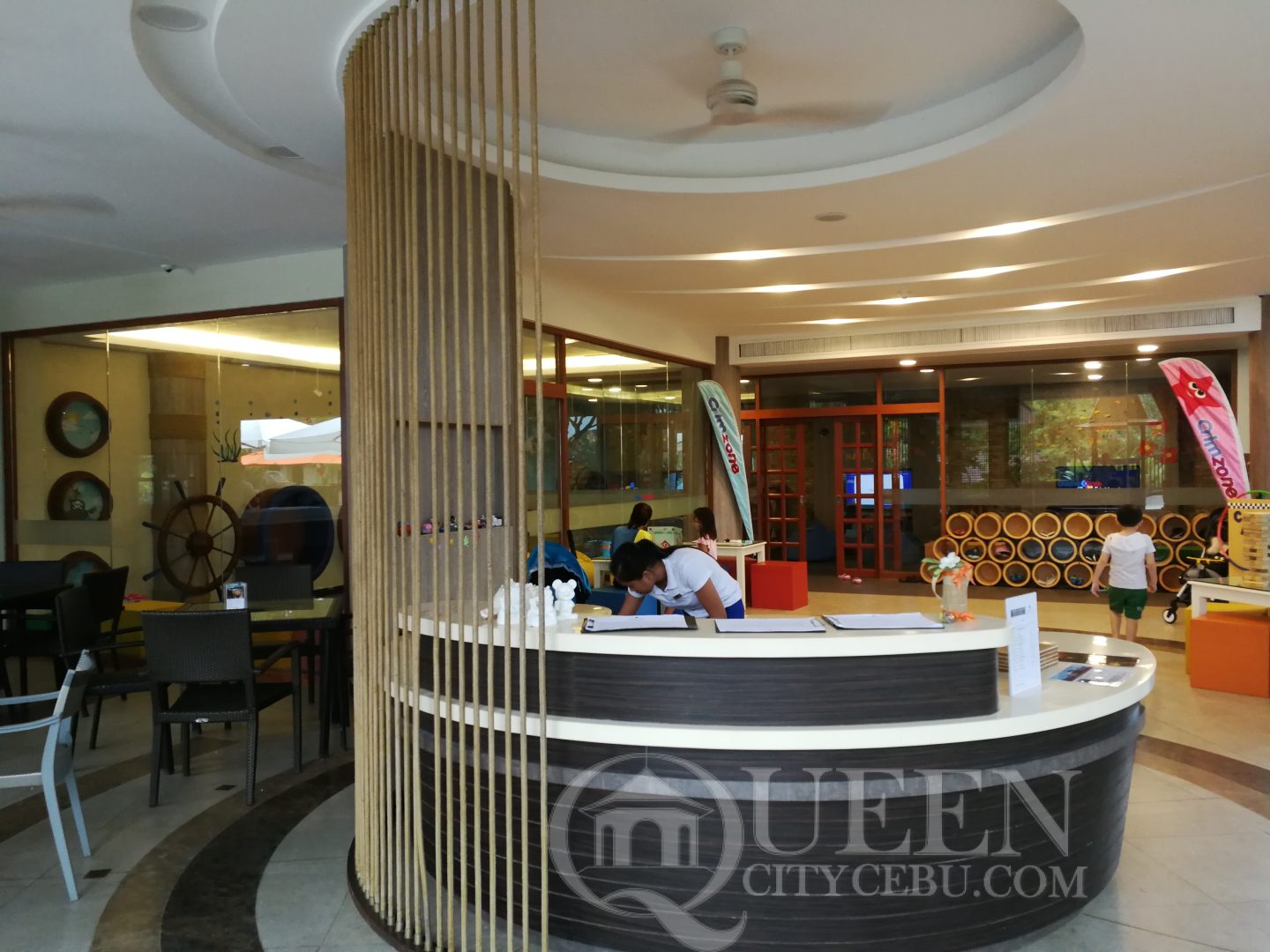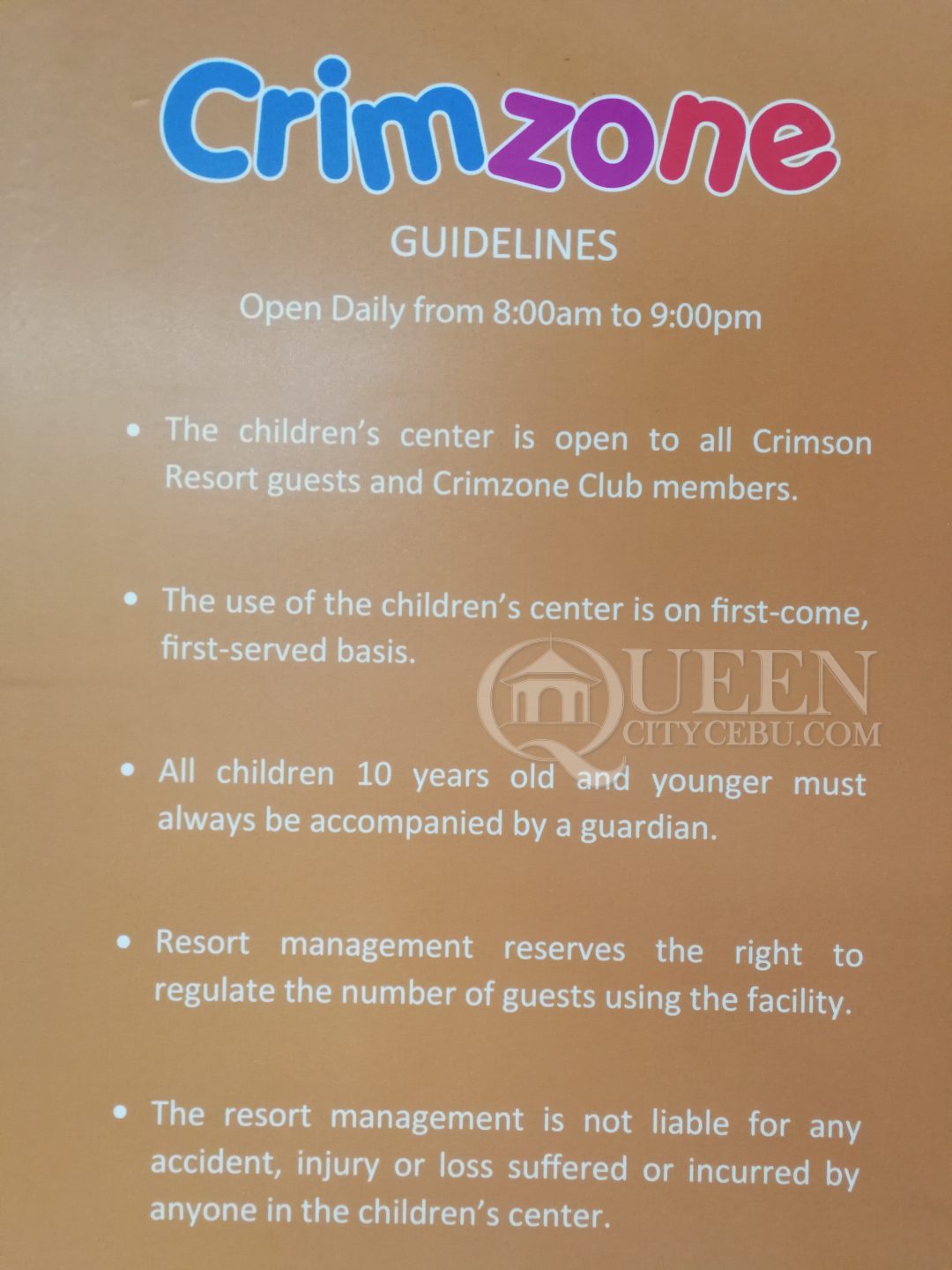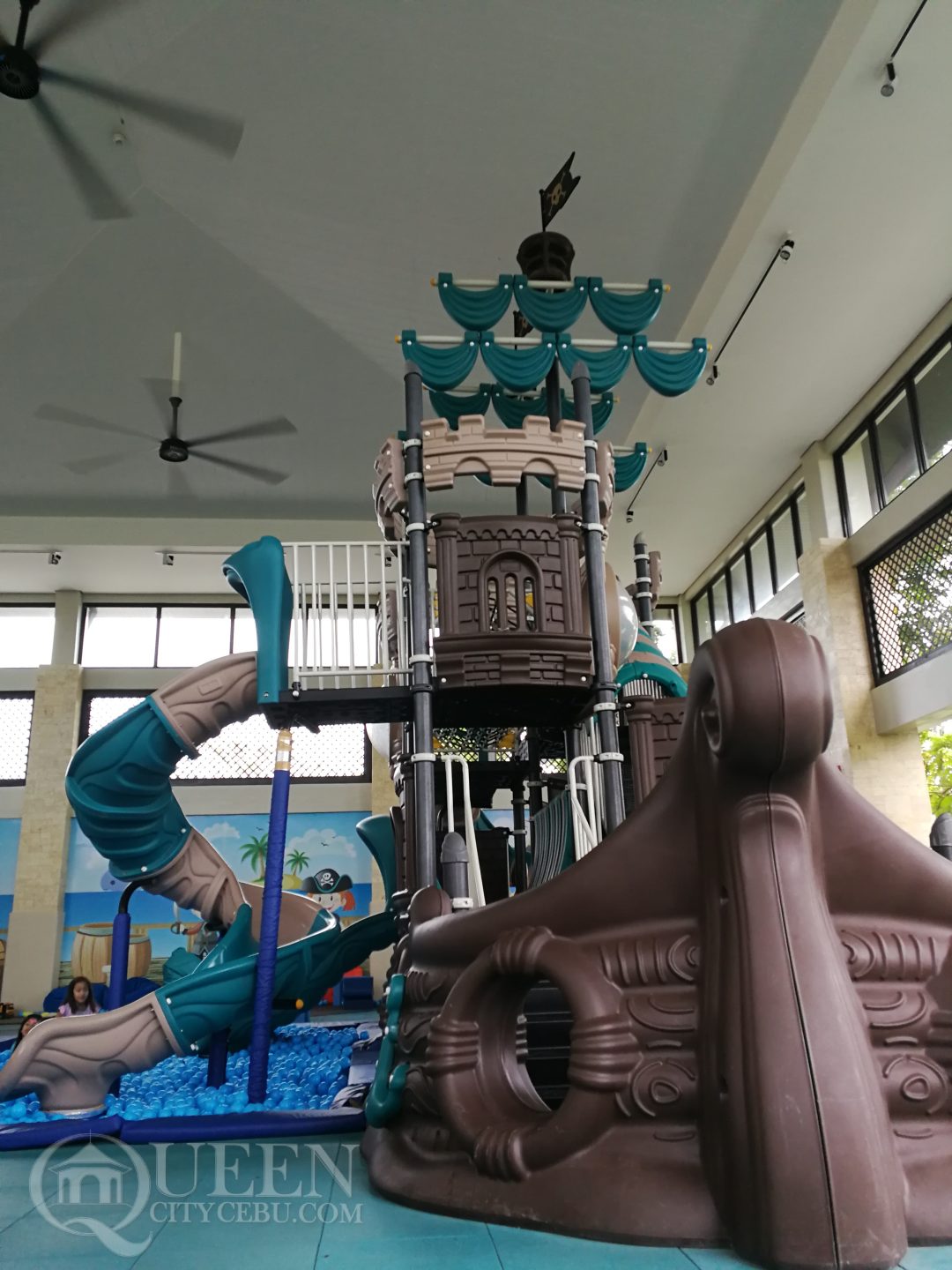 As guests, you are allowed 2 hours of time here at no extra charge.
Crimson Resort's Food
Let's kick this off with the resort's buffet breakfast at Saffron. It has just the right assortment with a couple of Korean, Japanese, and an Indian dish of sorts along with Filipino and western offerings. They have a fruit section, something you rarely find these days. A bread section as well as an array of drinks—both hot and cold.
I'm not really in a habit of taking pictures before eating so you'll find none for the buffet. If you've been to Shangri-la's Tides' breakfast buffet, I'd say its offering is about 80-90% in terms of number. It's about 120-130% of what Maribago Blue Water's breakfast buffet. The taste is on par with both with Tide's maybe a bit ahead of the pack.
For reference, check out these pictures of the buffet from Crimson's site: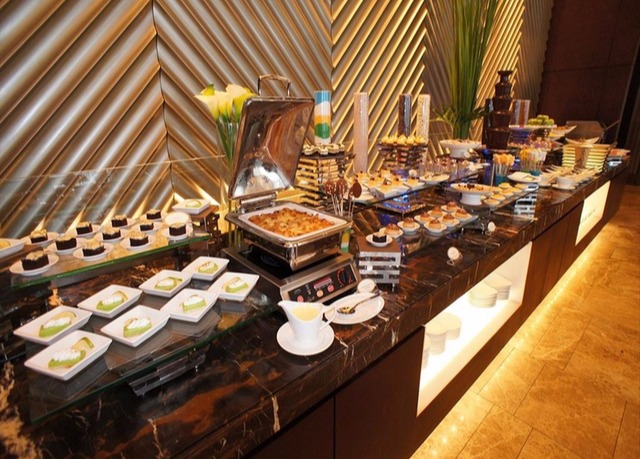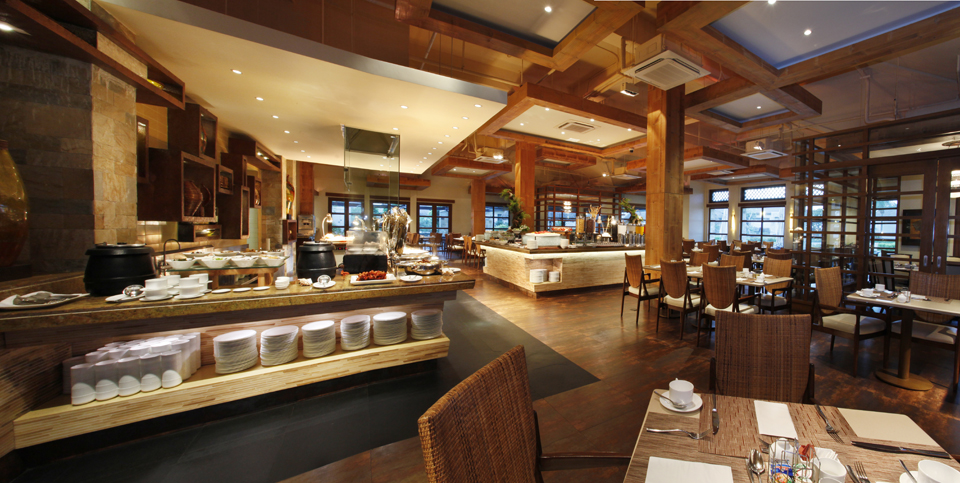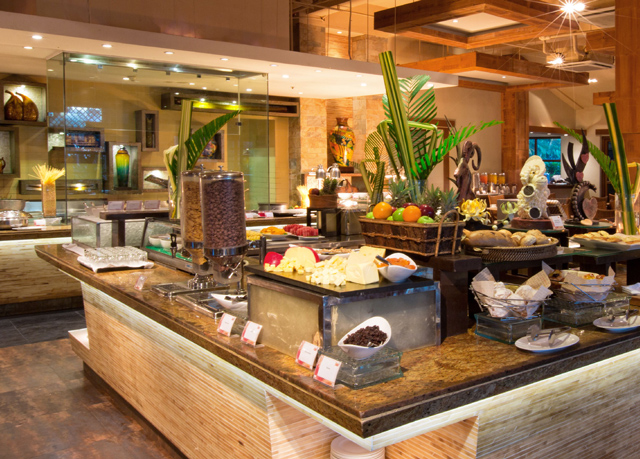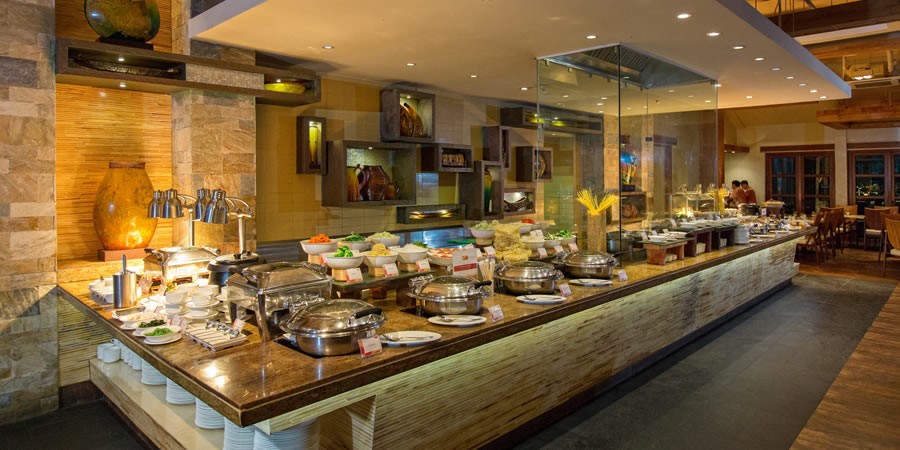 As for their ala cart menu, again I doubt it will leave most people wanting. They have a wide assortment of Filipino, Korean, Japanese, and Western selections. Here are some samples of what we got and I have to say their California Maki is very much welcome for all of us given it had more ingredients rather than rice (it normally is the other way around in most restaurants in the city):
Their food prices may look a bit pricey at first but when you get to see their portions, I'm sure most people would say they are quite reasonable. The pochero for example set us back about 650 pesos plus SC but it took 4 adults to finally consume it all. The taste is something wanting for what we ordered except for the maki and that pizza looking Mediterranean dish which tasted something definitely new to us and it was GREAT!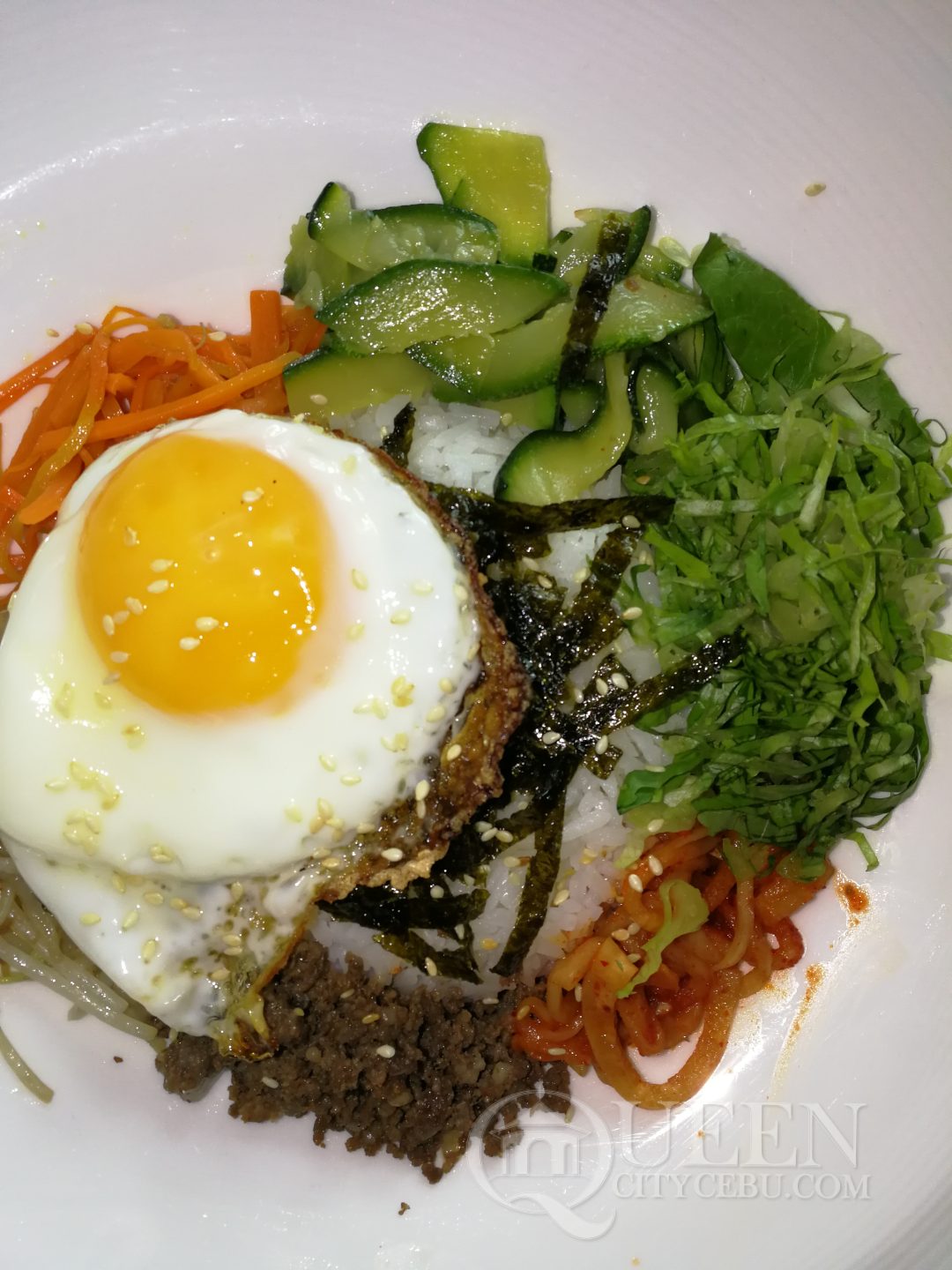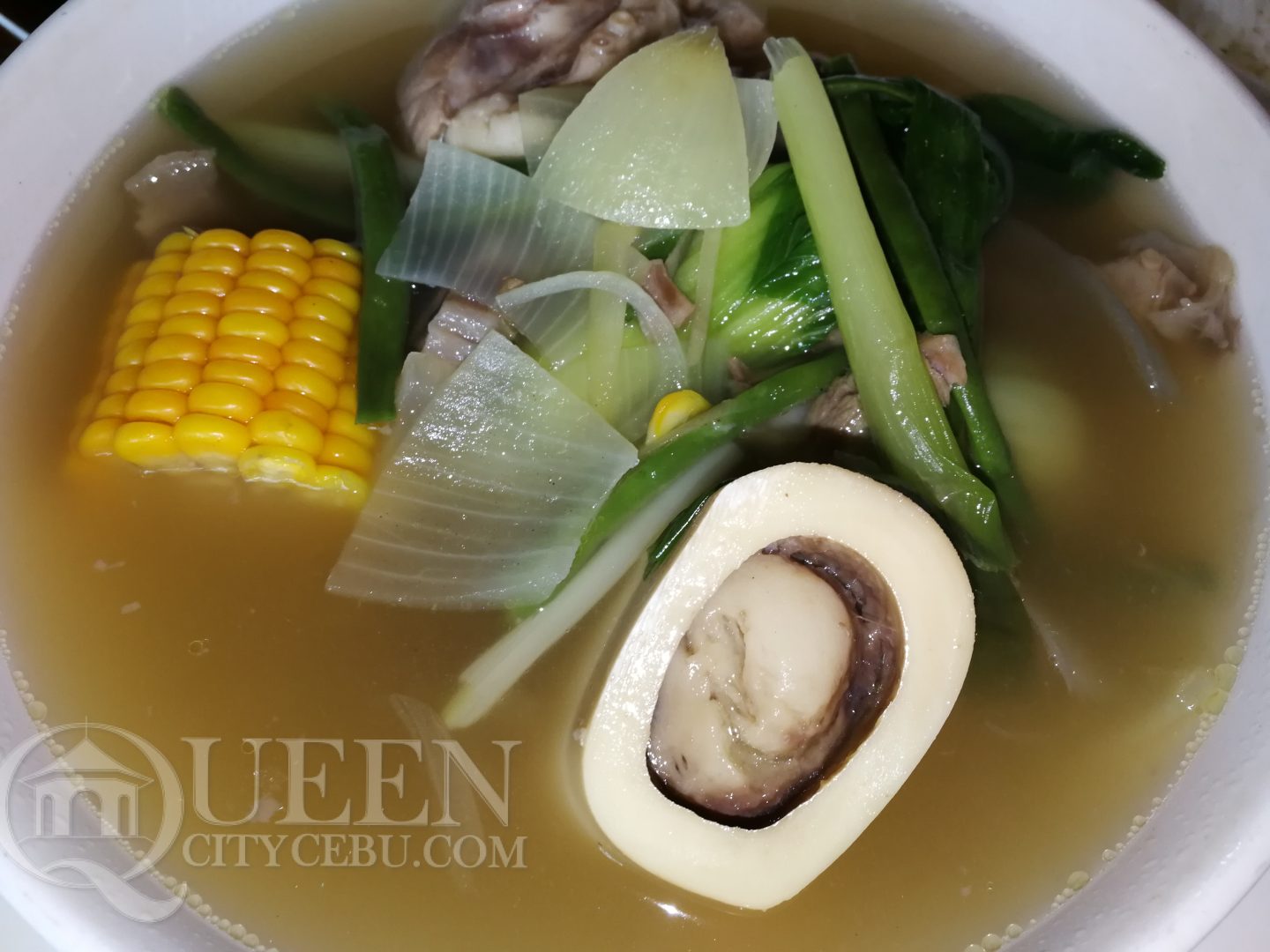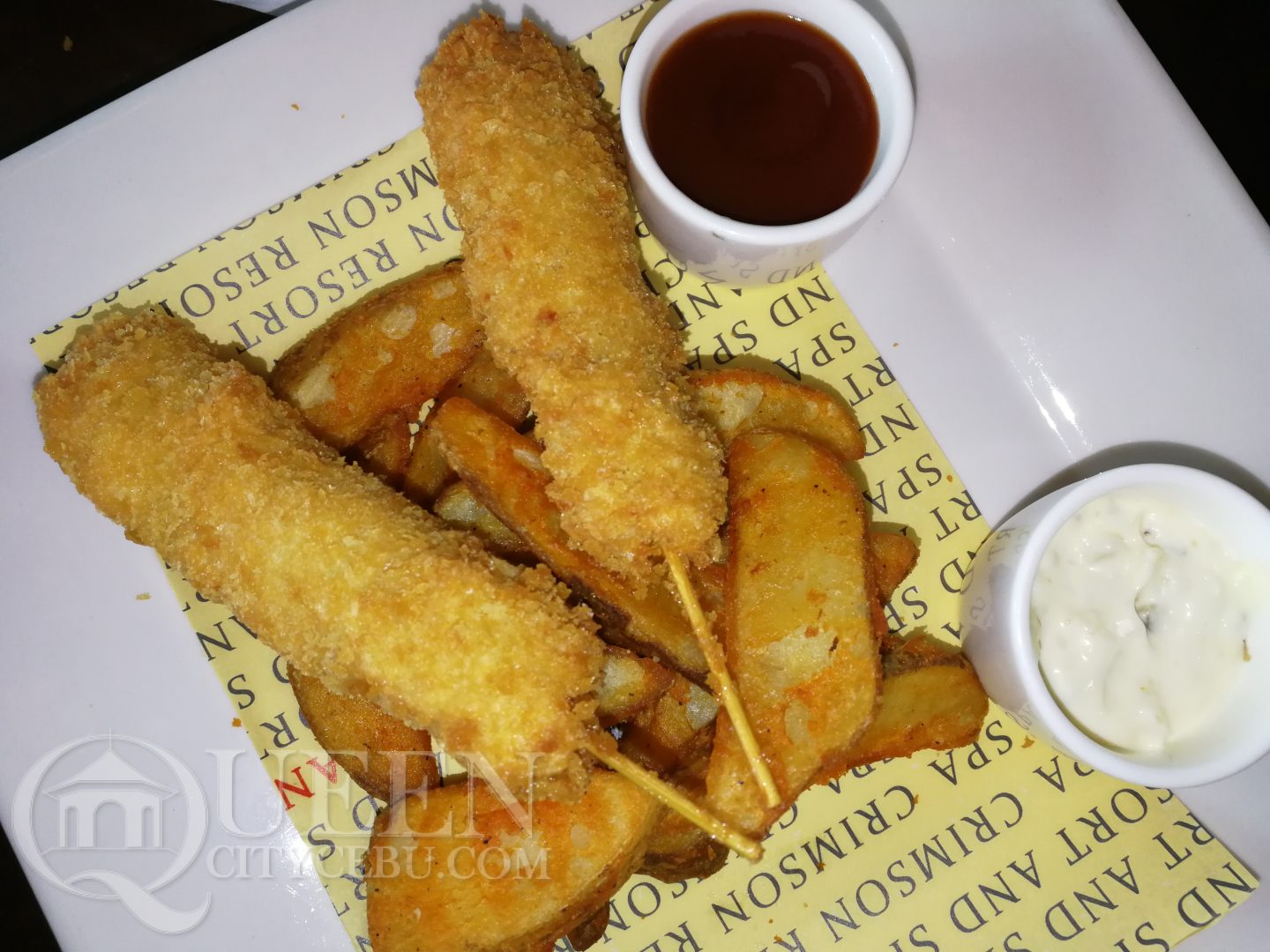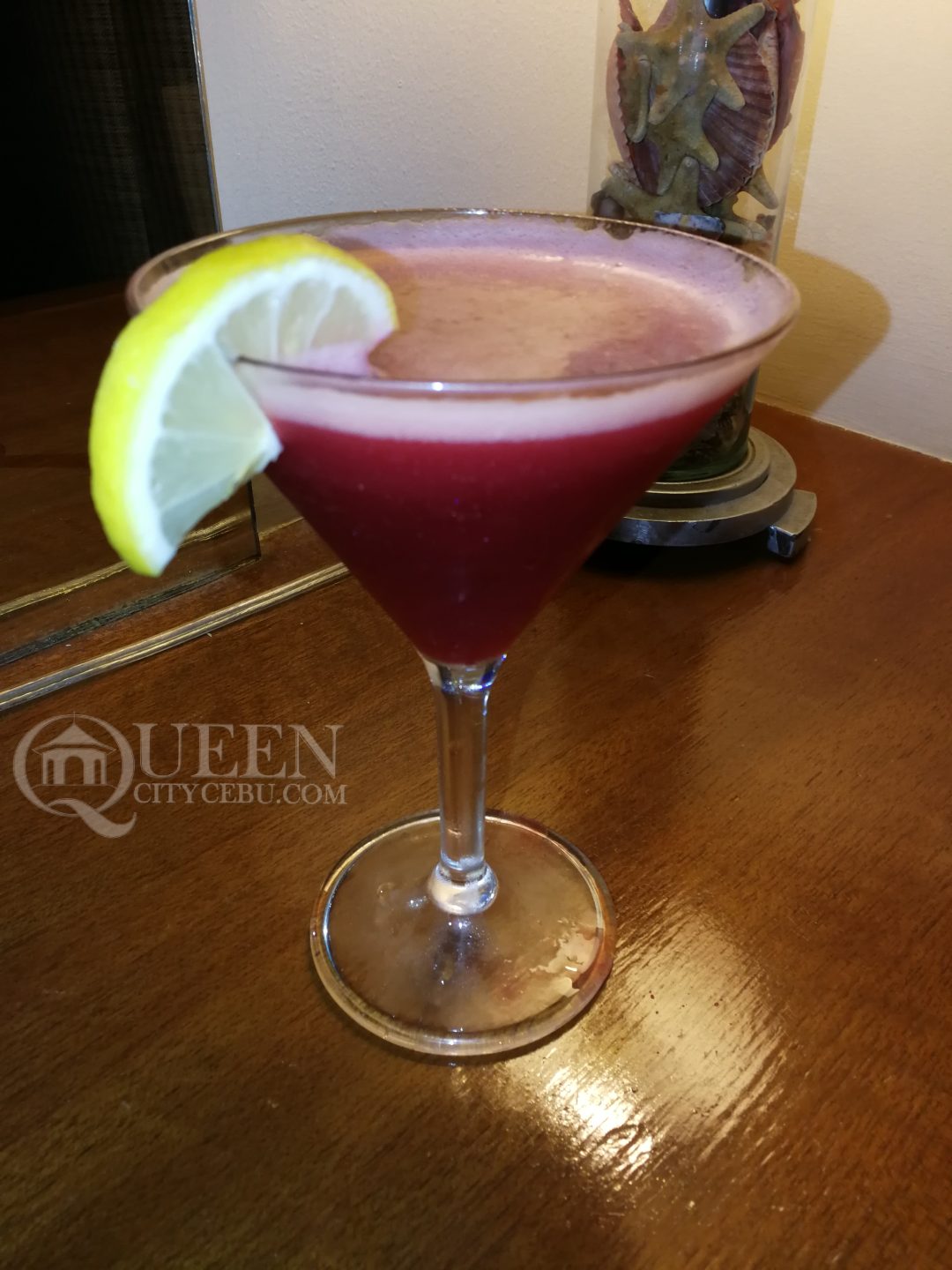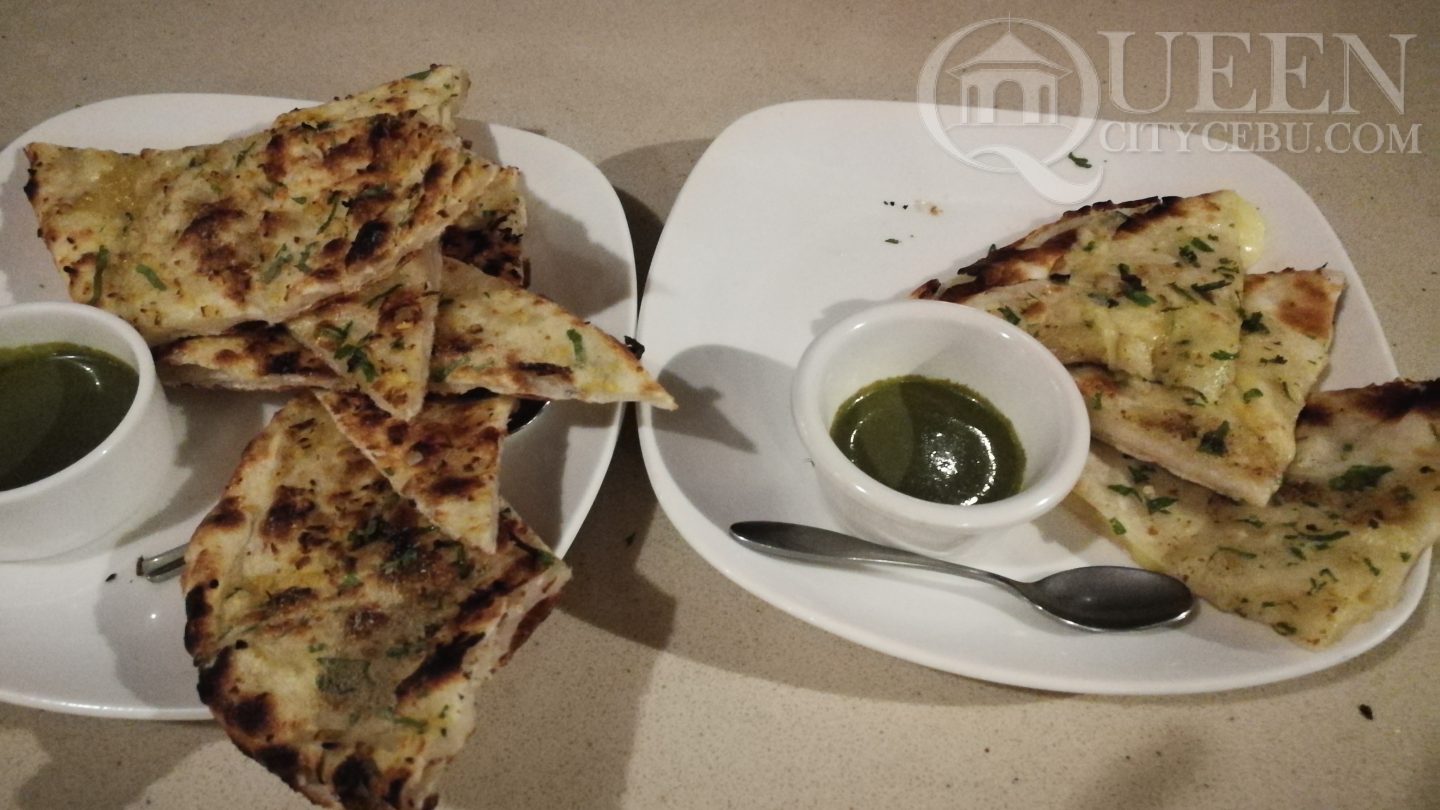 Here's a sample menu for Azure Beach Club for your reference: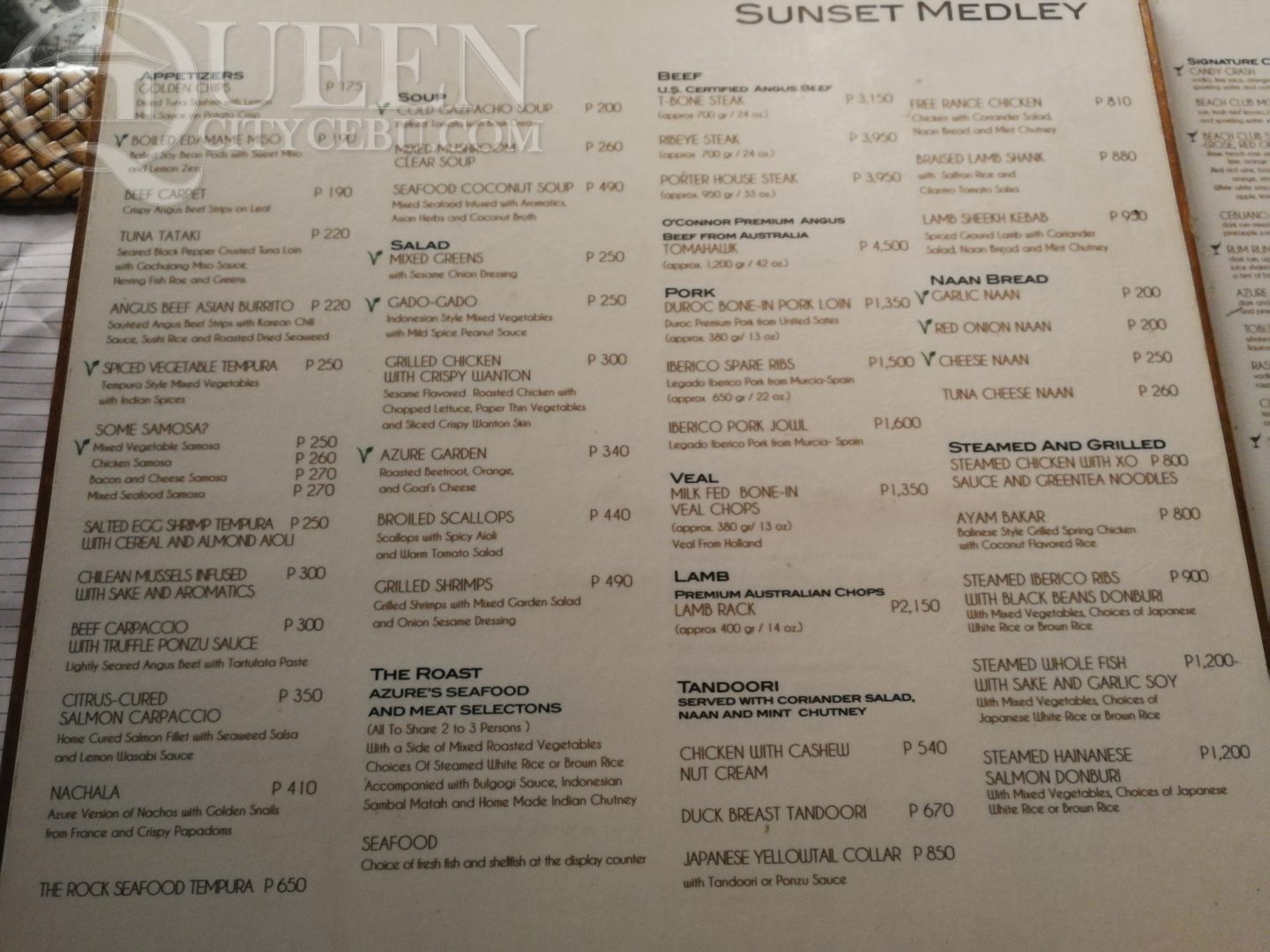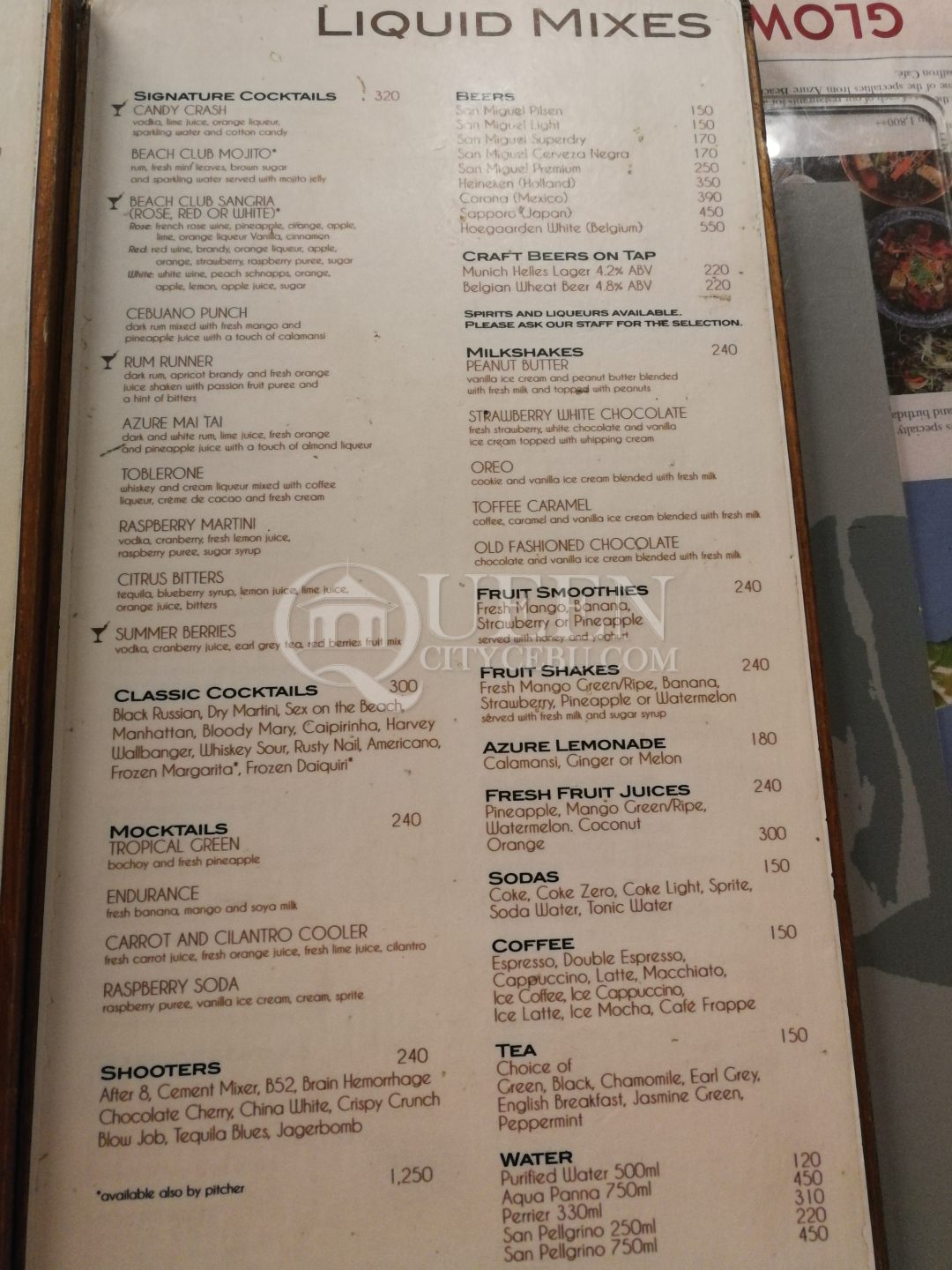 Other Amenities
I believe the only other amenity that we didn't really have the chance to make the best of is their fitness center. The place is about 30 sq m from the looks of it and it houses an array of gym equipment that I daresay should suffice for most people.
I love how their treadmills face the beach.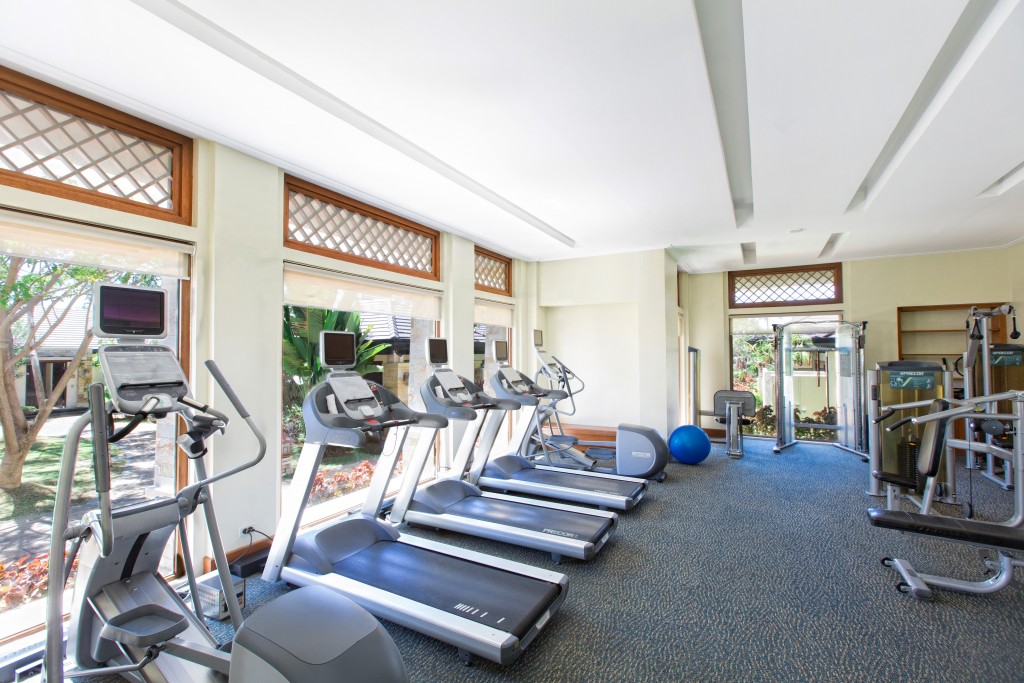 There's also a bar by the beach and I'd imagine this would be a great place to get a drink or two with your special someone just like what these two probably are doing: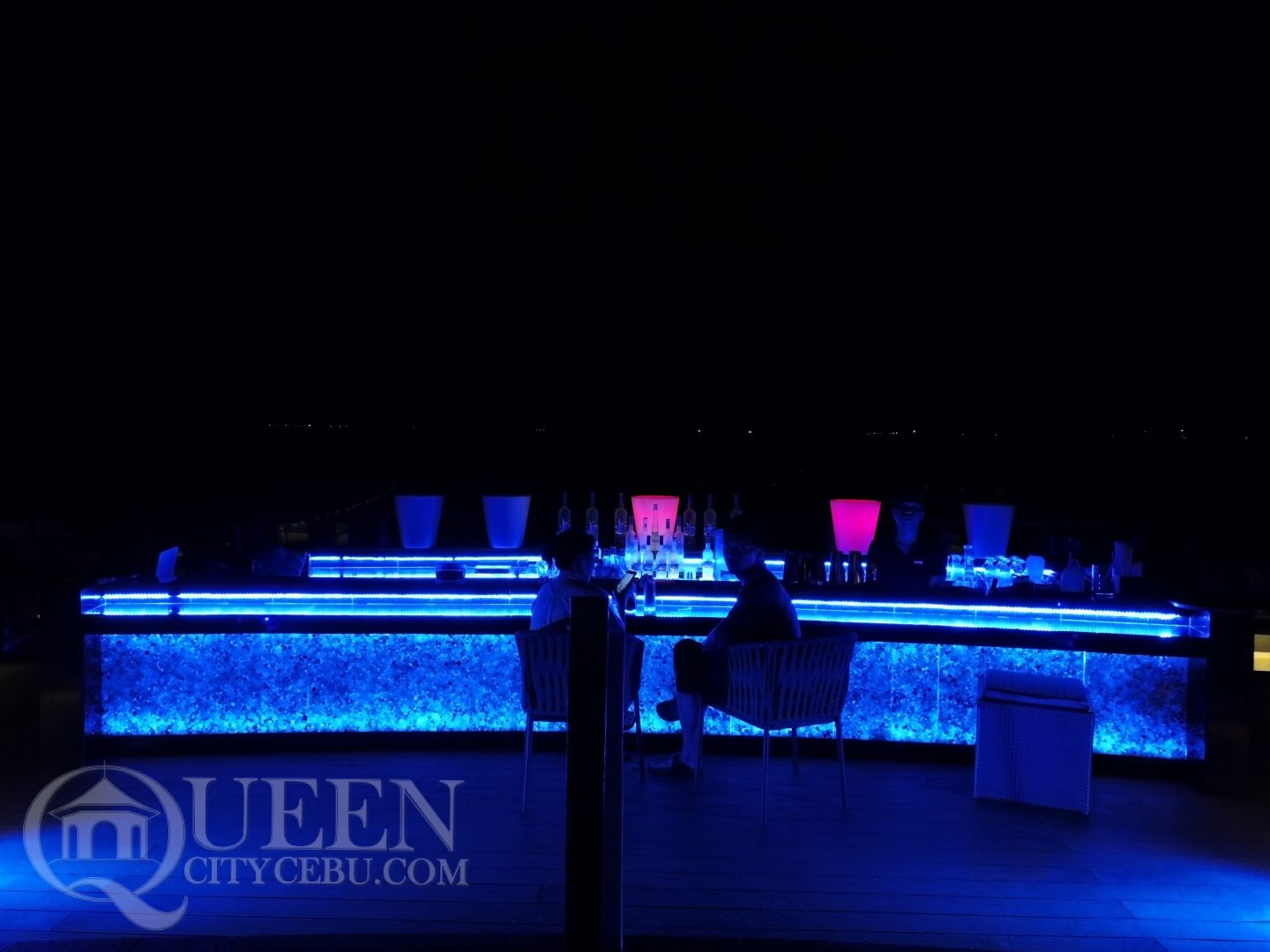 For those looking for more pampering, Crimson also has this dedicated spa area they call the Aum Spa. By the looks of it, the place is like an oasis of sorts equipped with its own pool area, SEPARATE jacuzzis for male and female (unlike that of Plantation's), steam rooms, shower and sauna rooms, outdoor pavilions that has its tub for an aroma bath (I'm only guessing here), outdoor and indoor massage tables, and a yoga room.
In most of these facilities, I have to commend them for keeping privacy in mind with the separation of male and female areas. I'm sure this is one of the factors that got their spa awarded by the World Luxury Spa Awards. To make it easier to imagine, here's what these all look like: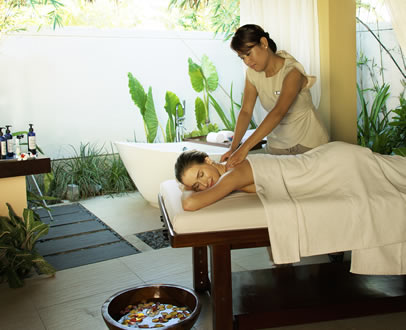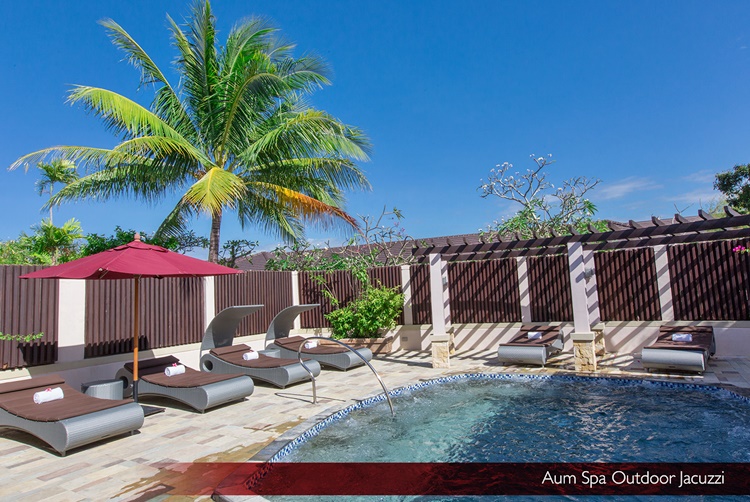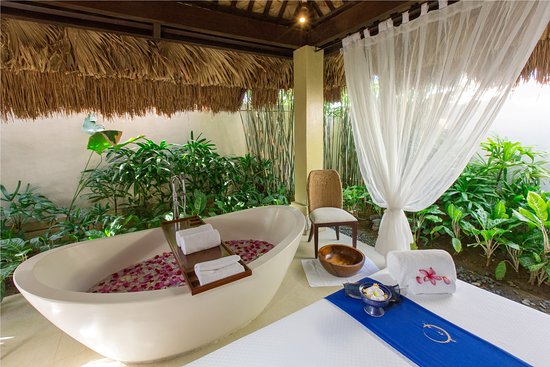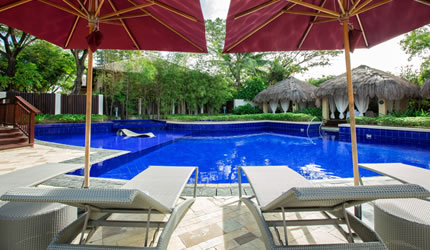 Other Activities
The resort also offers a wide array of water activities and equipment rentals from snorkels, scuba diving, jetski rentals and even parasailing through their partner provider, Scotty's. This is the same company that handles Shangri-la as well and, given our experience with their helmet diving, I highly recommend these people especially when it comes to safety and being customer focused.
At night, the beach bar named Azure Beach Club will host some house/EDM along with a fire dance performance that you really shouldn't miss!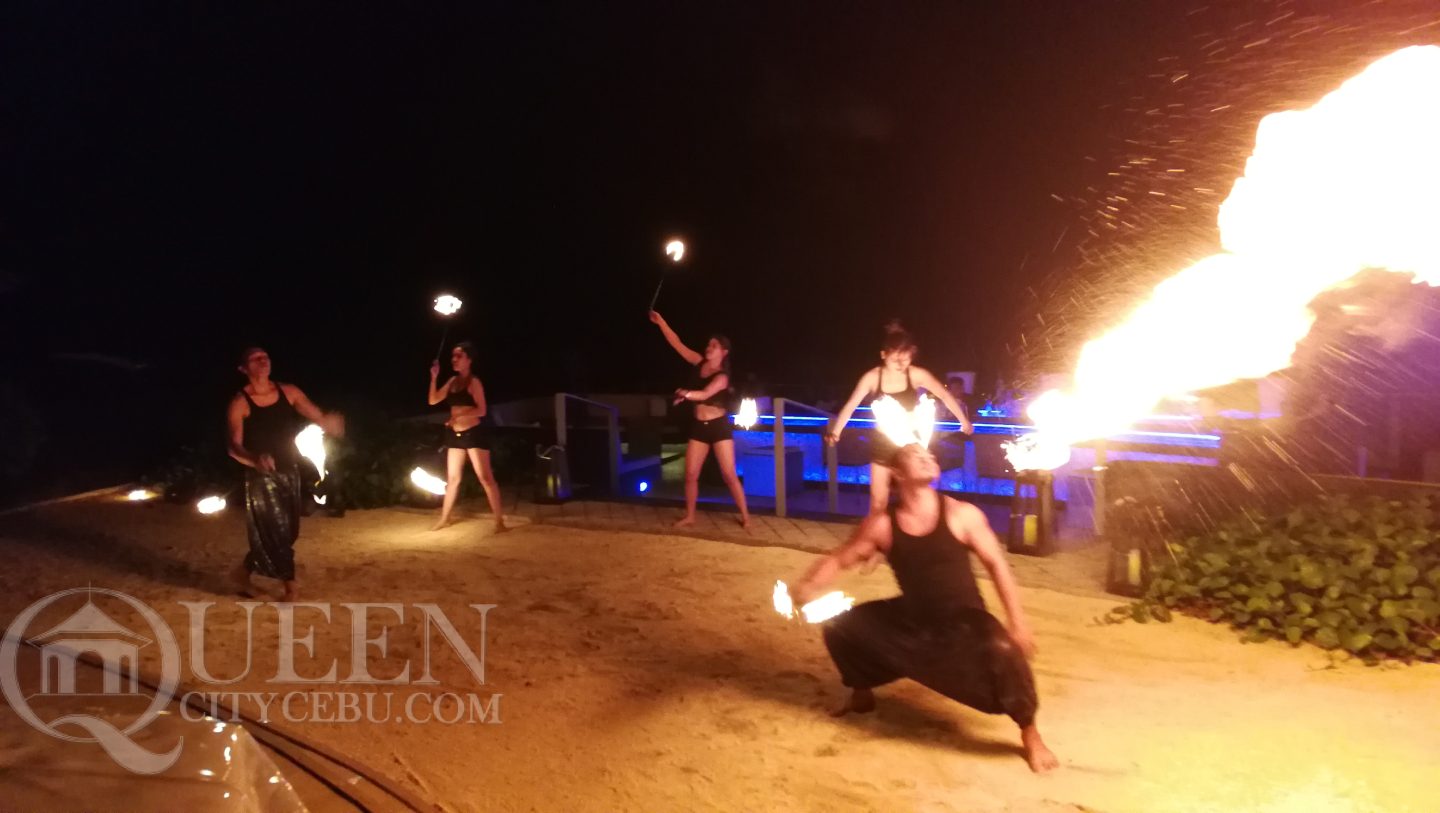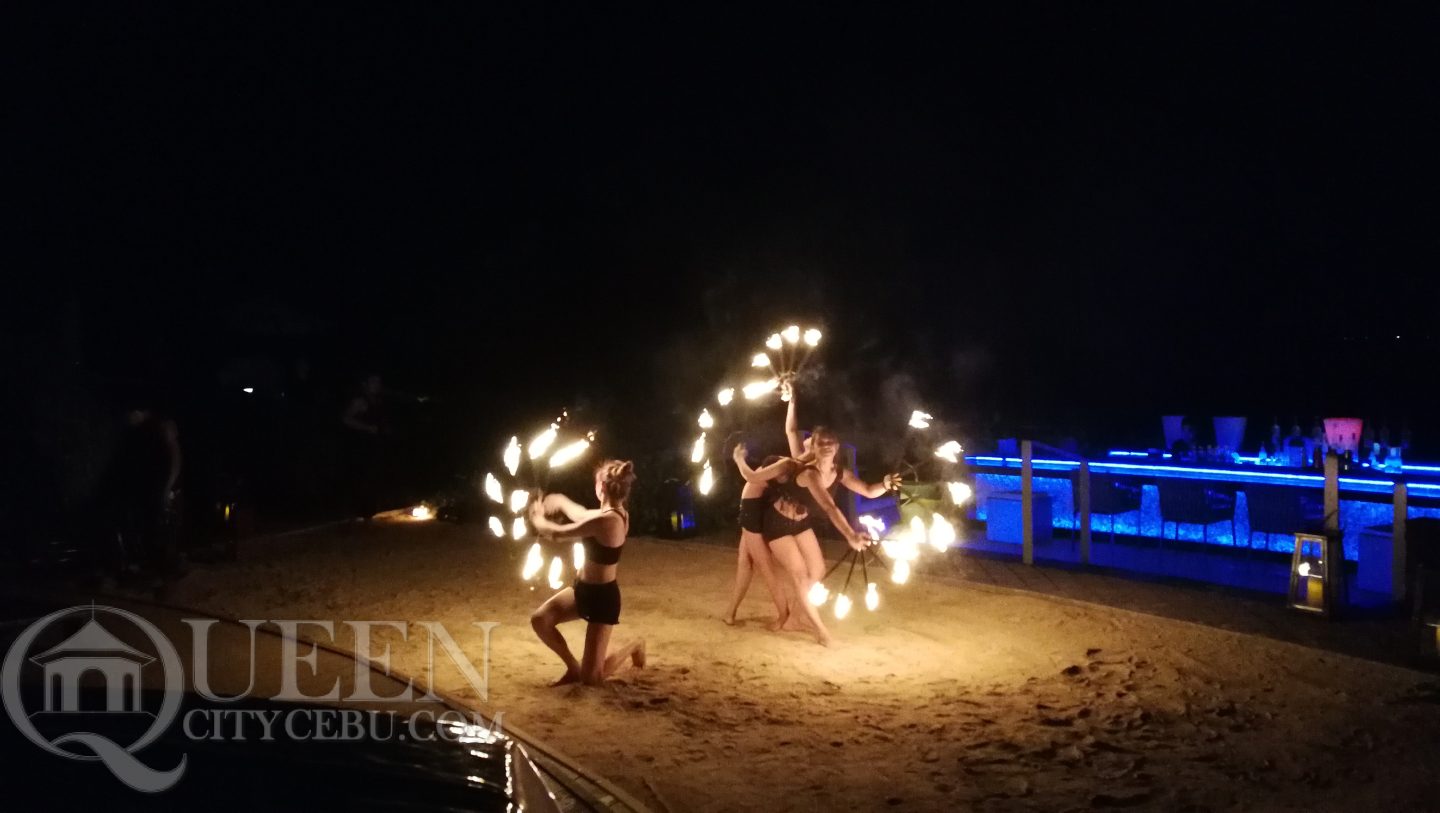 Videos of some fire dance routines will soon be uploaded in our Youtube Channel so please do make sure to subscribe here: https://www.youtube.com/channel/UCyRXwa9BoG-X2Bipz7Zzzsw?view_as=subscriber
Location and Contact Details
Crimson Resort's address is at Seascapes Resort Town, Soong, Lapu-Lapu City, 6015 Cebu
You can check out this map for a better understanding on where this is in Mactan:


Coming from the old or new bridge, you can take the road going to Punta Engaño and make a right turn that goes to Mactan Newtown-Maribago. This is the route:

For bookings and reservations, you may contact them at: (032) 401 9999
Our Overall Crimson Experience & How it Compares
So how was our overall experience this time around? Let's just say we had such a great time that, instead of staying for a night only, we just had to stay for 2! That's right! This is our first, unplanned extension on the same resort/place with no valid reason other than to enjoy the place more (we had an unplanned extension at our Bohol trip before but it wasn't on the same resort and it was also due to a typhoon).
The impeccable customer service this time around definitely turned it around for us. Not to mention the awesome deals and all the dash of love the staff has shown us just made it impossible for us to resist staying as long as our weekend could let us (the Monday after Sinulog thankfully is a no class day).
I can honestly say I forgot about that time I called them and I was given a price that was more expensive than what was on their website (if you think this is bad, you really should wait for my Waterfront Lahug review!). Everything during this day was just puuurfect for us! Even the weather was exactly to our liking, it was cloudy the entire time! There was just no reason to not stay longer regardless of the additional costs (this is only an annual tradition of ours anyway).
I should also commend the place for their strict implementation of their NO SMOKING policy. This is a huge issue every time we go to Blue Waters Resort as well as Costabella Resort.
My updated review for Crimson in summary would be highly recommended especially for guests with kids. From our stay, it is highly recommended for the following reasons:
Customer service bar none.
At 2,000 sq m, the newly opened Crimzone is more than enough reason for families to visit the place (we're even planning to get their membership).
Overall value for money.
Who the place isn't for:
1. If you are a beach bum and are used to long stretches of the beach coast, Crimson's offering will leave you wanting. I'd say Shangri-la would be your best option in Mactan and if you want a cheaper version, then there's Bas Daku in Moalboal, Lambug Beach in Badian, or the other beaches in Bantayan area (of course you have to be ready to travel 4-6 hours to these destinations).
2. If your budget is below PHP 8,000 a night in Mactan, I'd say your best bet is to check out Costabella Resort as well as Cordova Reef Resort. Both have about the same quality in terms of amenities and food although customer service doesn't come close but still pretty high and will not leave most people wanting.
CAVEAT: Please take note that most of my comments are based on our stay at the Beach Casita. I'm not sure how the sound proofing or the airconditioning problem we had on their deluxe garden rooms are to this day so if these 2 things are a concern for you, best check them ahead before booking (if that's even an option as, most of the weekends, I believe the place is fully booked).
Before I end, I'd like to take the time to give a special shoutout to Miss Aizel, the duty manager who gave us all the reasons to stay longer! Crimson Resort is surely blessed to have you on their team.
With all that said, I'll end with SEE YOU SOON Crimson!
PS: Check out the resort's collection of awards!