No, it's not a vape place or anything related to recreational smoking, but a place where you can care less about inhaling smoke. The reason why this mountain resort is called The Fog House is simple: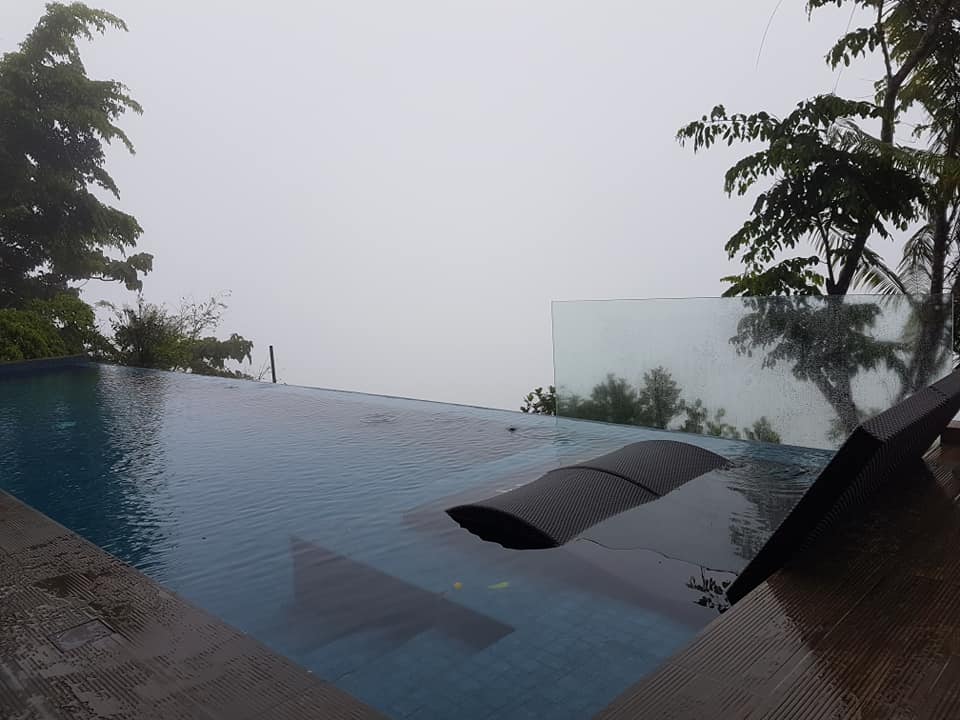 It is a fogged house resort.
The Fog House
This summer, you can rent this house for your family staycation or barkada reunion for a very reasonable price. You will have no noisy neighbors, just birds chirping as they greet you good morning! The house is surrounded by green trees which help make the house even chillier in the morning.
It is not always foggy up there. Sometimes, you get the luxury of seeing this view from the poolside– a clear view of the sky and the rest of Cebu.
Perfect for a photoshoot sesh. You will never go wrong with this view as your backdrop.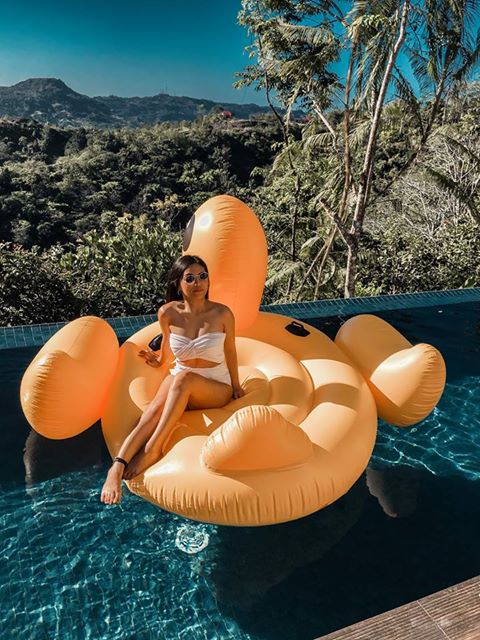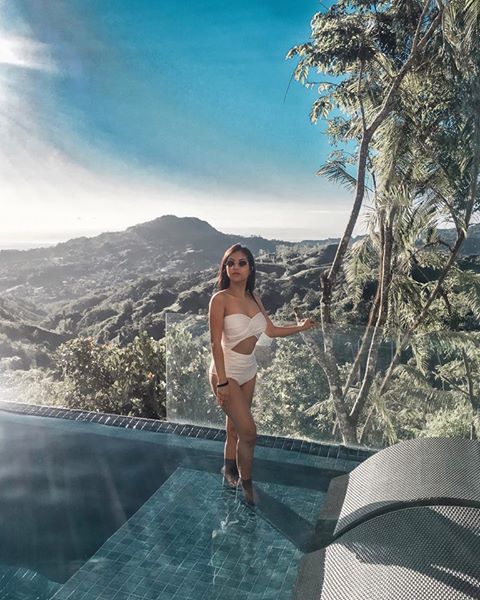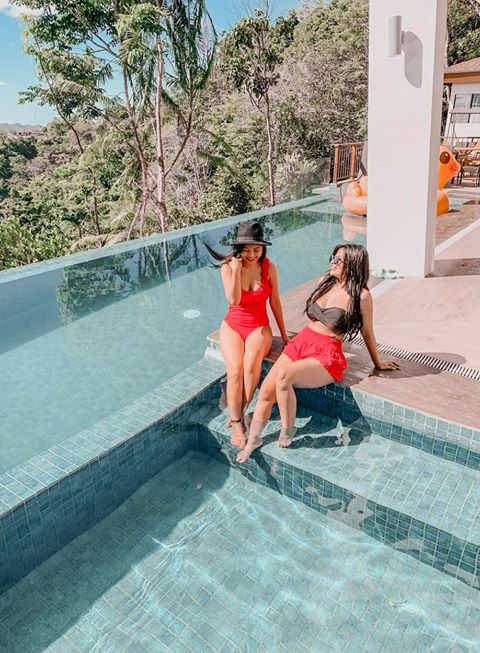 Inside is a huge living room completely furnished with good quality furniture such as sofas, a TV, tables, and shelves. Nice aesthetics if you are a sucker for such. It looks like a dream house and less of a house for rent!
You will not get embarrassed if you invite people to a party here. It is a really cozy place, but big enough to fit 35 persons. Company outings can also be fitting to be done here.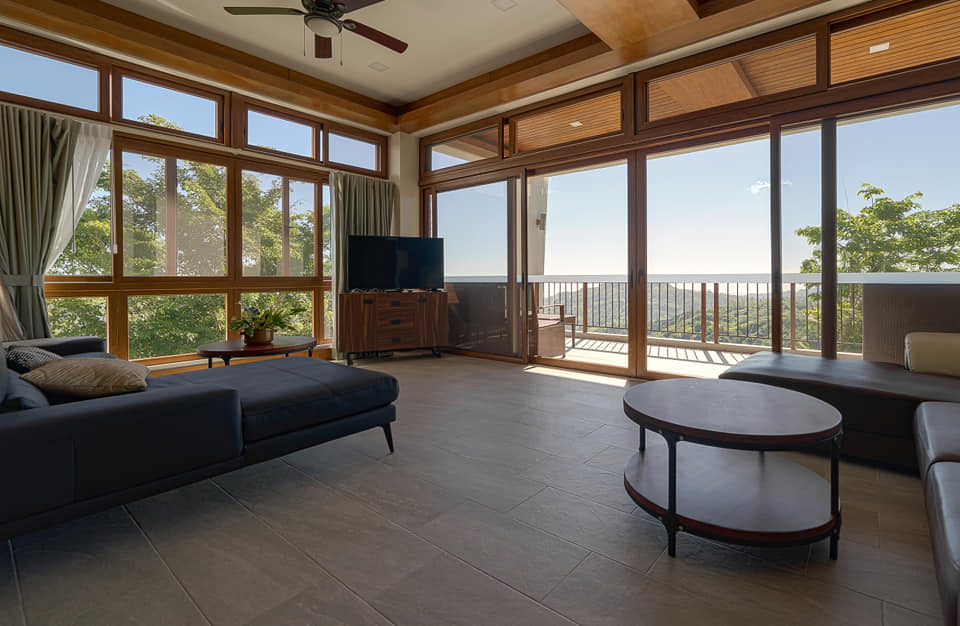 There is room for everyone. The maximum capacity of the house is 20, but the house is spacious so it won't be a problem if you go beyond the recommended capacity.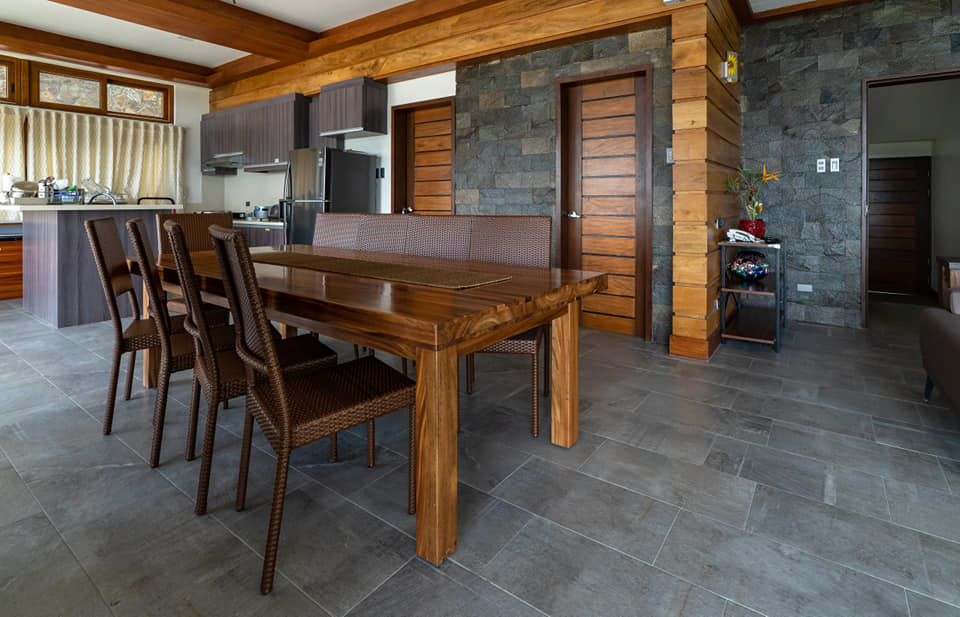 The large glass windows allow cool wind to come and go. If you close it, you would see the green plants outside. It is a relaxing view. Imagine a Sunday afternoon lying in bed, listening to The Beatles?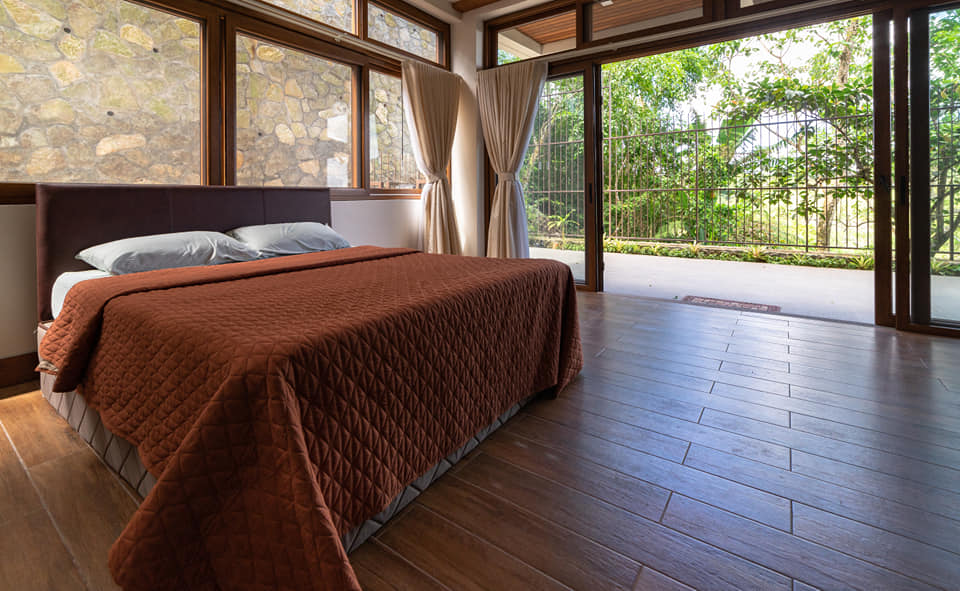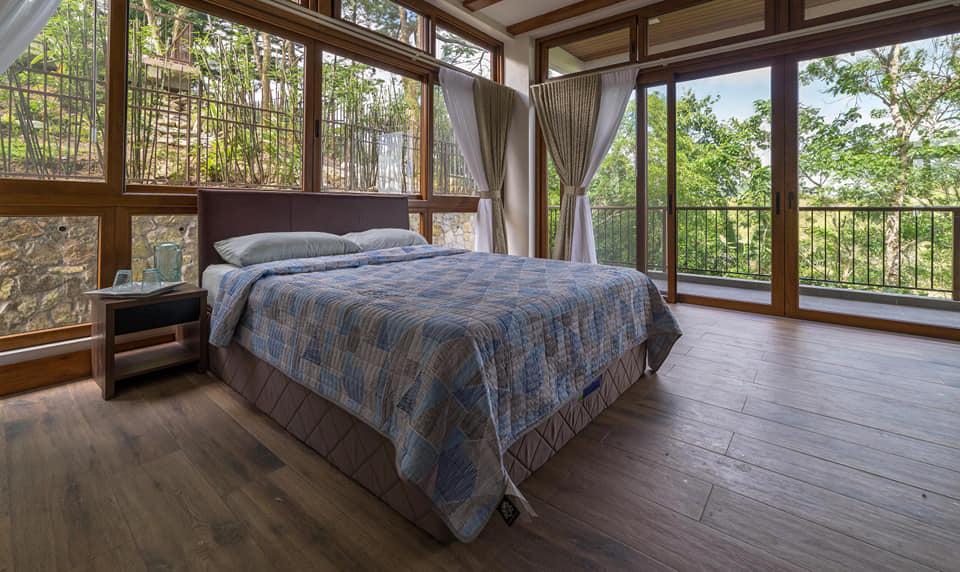 They have 3 beds in total. 2 beds could fit 6 each and the other room could fit 8. For excess persons, I think they provide extra mattresses. If not, they can make use of the sofas.
There is also ample space outside where you can do some outdoor activities or eat there.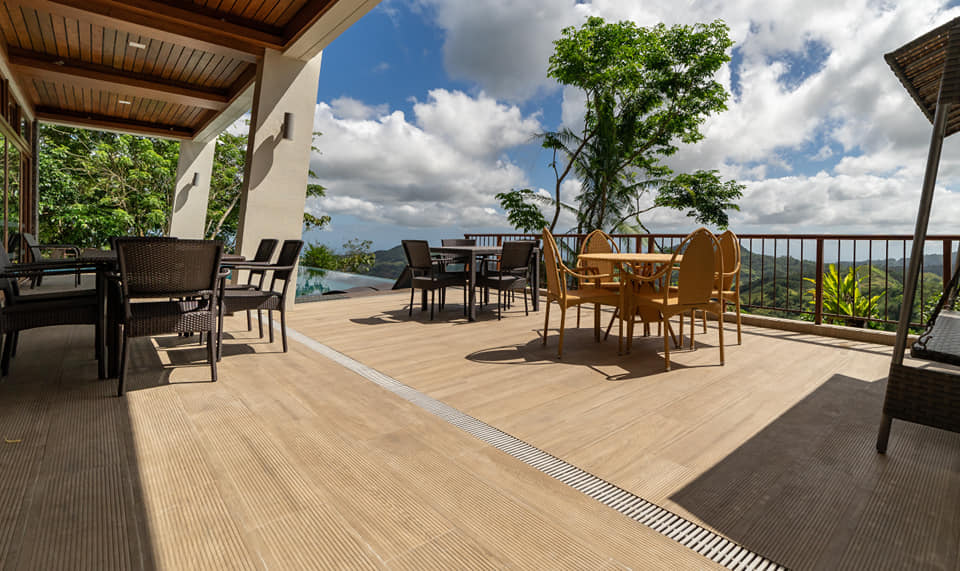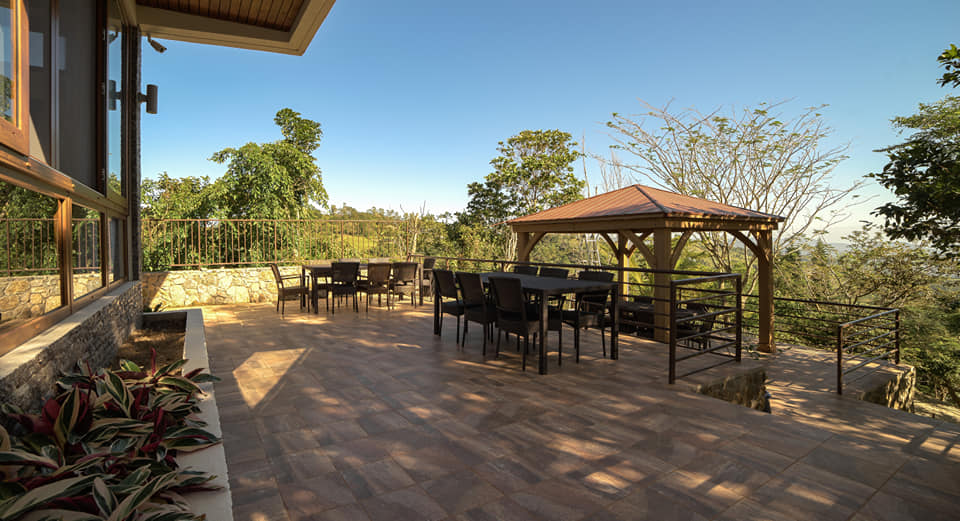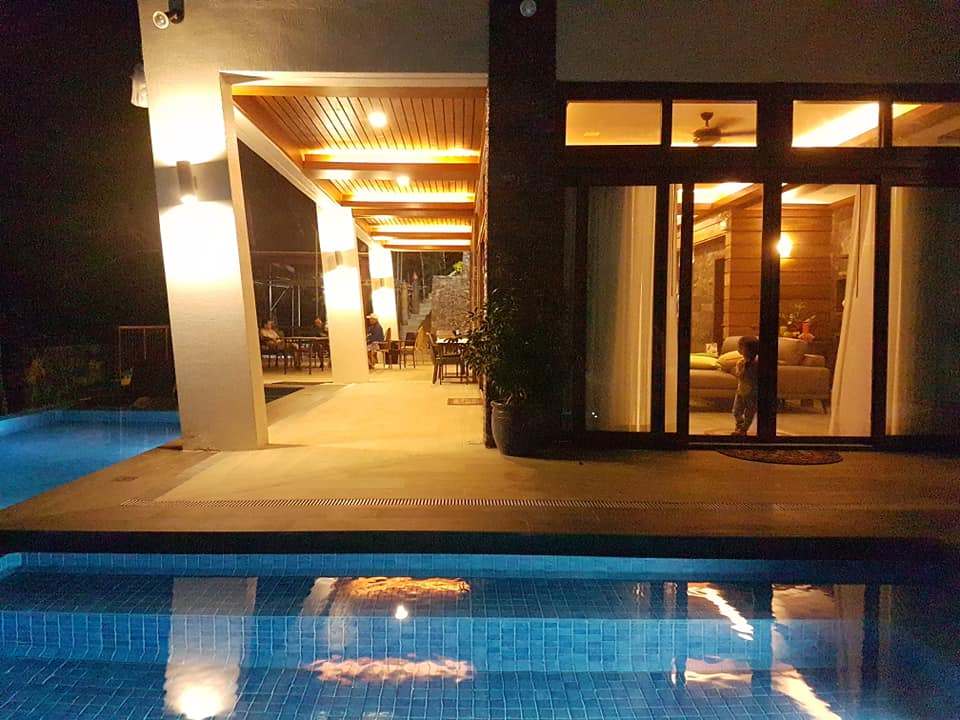 Night swimming is okay as long as you can take the cold temperature. You can cook in the kitchen, grill some barbeque and do karaoke as long as you can– with no extra charge.
Rates
An overnight stay is 25,000 pesos good for 20 people. This includes the use of all facilities including the swimming pool, full use of the kitchen, karaoke, living room, and bedrooms. The house has 3 levels but the third level is exclusive. You can only access the first and second level of the house.
For excess people, you need to pay 800 pesos each. No corkage for food and drinks so you can freely bring raw meat for cooking.
There are 3 rooms overall but can fit 20 pax already. The living room can also accommodate people for sleeping. You may reach them at this number 0917 321 4976.
How to get there
The Fog House is located in Taptap, Cebu City. You can reach it through Cebu Transcentral Highway, after Sirao Garden. From Lahug, follow the road to Temple of Leah, and Sirao Garden. It would be best if you go together by a private van but if you have to, take a habal-habal from Lahug to Taptap.