Halo-halo is every Pinoy's favorite dessert because it is cold, refreshing and filling; inexpensive, too. We all have different versions of it. Cebuanos love food! If you are lucky enough to be passing by Labangon, you will understand what I am talking about. But you know what they say, if you build a business in Cebu and it doesn't click, then it won't work anywhere else.
So, will Monbis' Halo-Halo make it anywhere else?
Two years after its launch, I finally got to taste and see for myself why people flock their store every night and how they managed to build another branch just a couple of steps away from their main one.
At around 11:30 in the evening, I got there to order their famous halo-halo. To my surprise, there was no line as they were already about to close, but there were customers there enjoying their halo-halo. Monbis' always had a lot of customers waiting in line for their cold treat even around this time.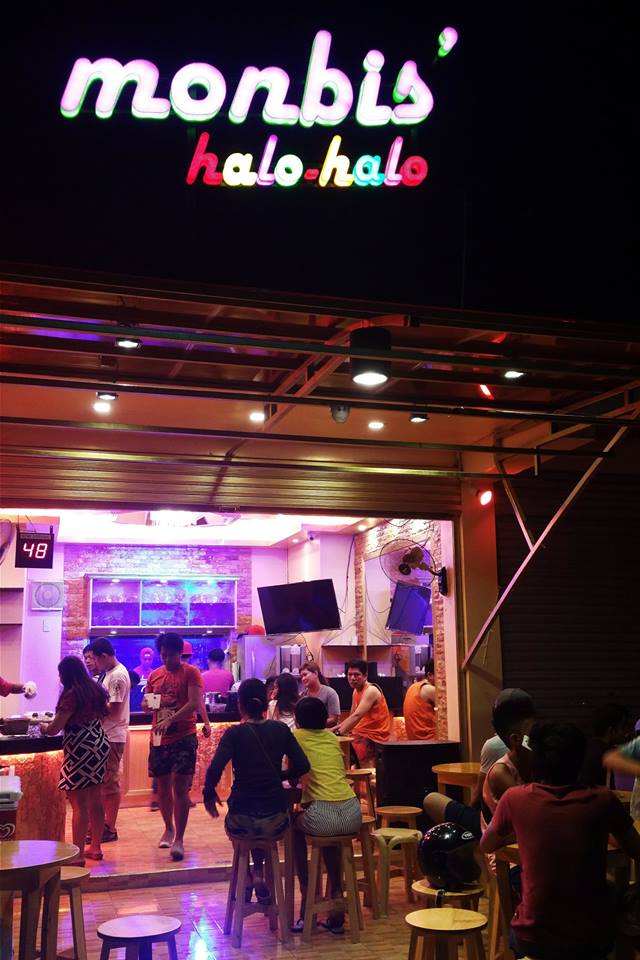 I went up and ordered but to my surprise again, there was no variety. But I wanted to try it so I ordered, waited and observed.
Their place is very nice. The vibe it gives to their customers is very warm, except for the music. The music was too loud, I could barely hear myself talking. I guess it was their way of attracting customers.
Everything else, including the restroom, was clean and very presentable.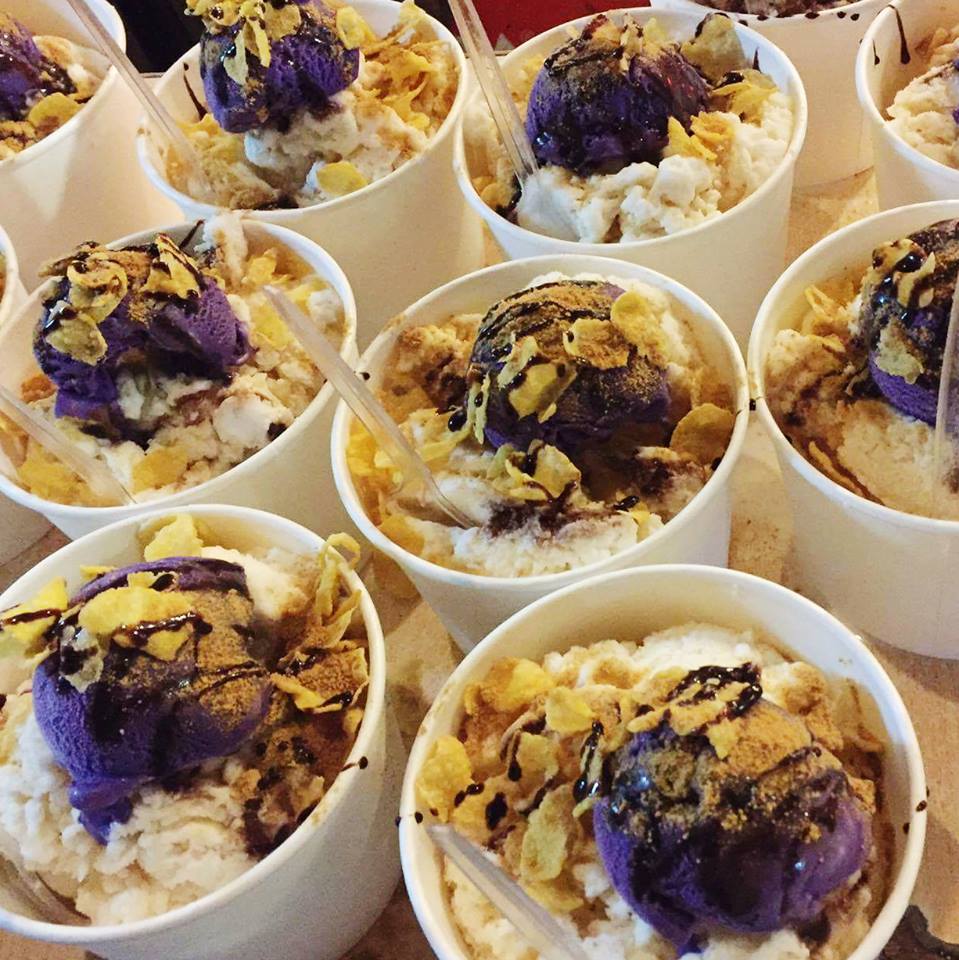 Anyway, when my order arrived, I was even more surprised to see a very small cup of shaved ice! I think it was about 70 or 75 pesos worth of sugar. The halo-halo was only half the size of the cup (unlike the photo above).
Their servings look differently from the photos found online.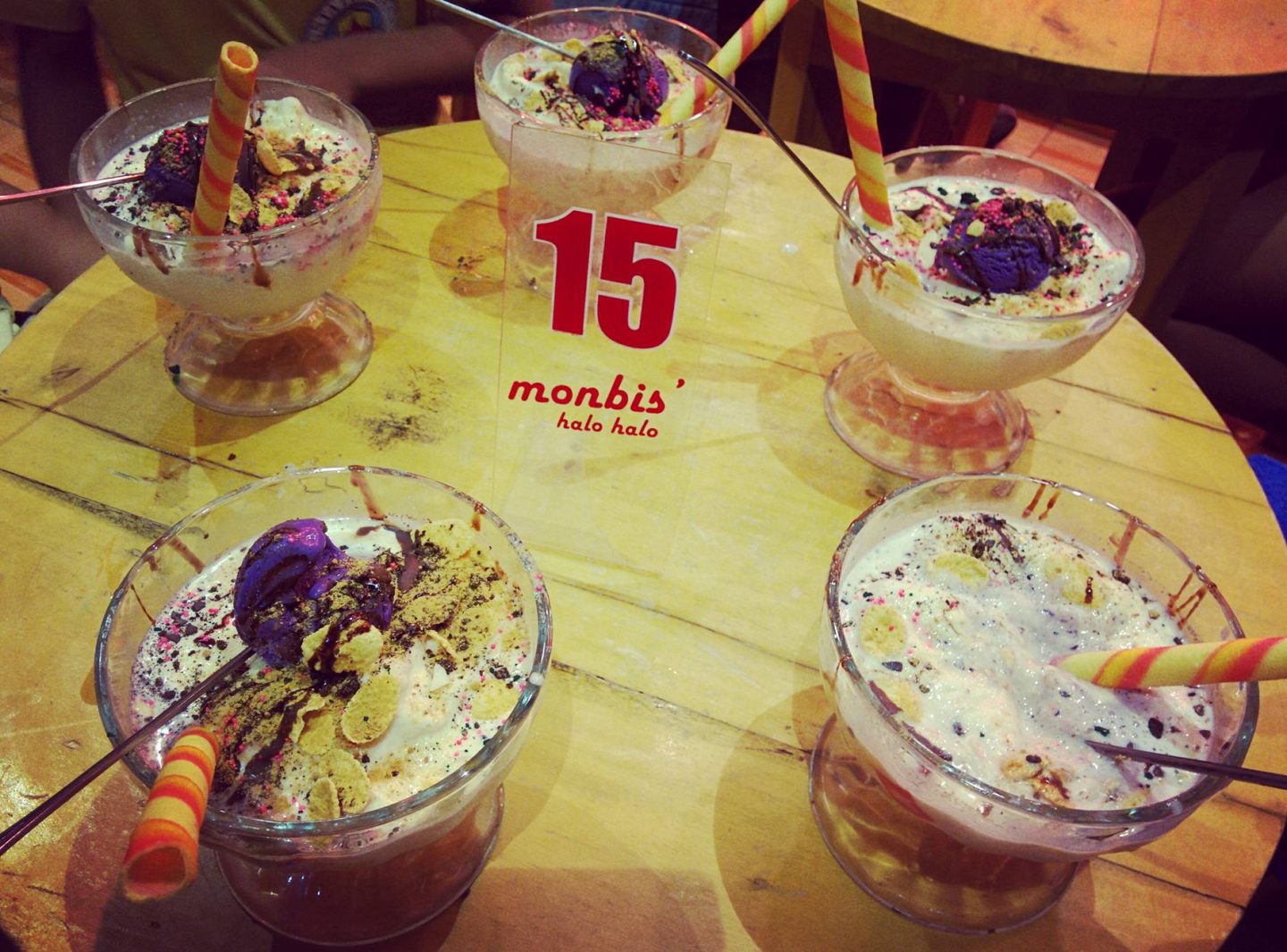 The presentation is very cute, kids would love it. It has Stik-O, ice cream, corn flakes, fruits and many other stuff that can be found in a regular halo-halo, except for the chocolate syrup and the sprinkles.
The chocolate syrup did not complement the ice and the ice cream, it only made the entire dessert a lot sweeter. The sprinkles did add to the cuteness of the presentation and texture of the halo-halo but it still did not add stars to the dessert as a whole.
I loved their flavored shaved ice, though, because it was so fine and tasty and that, for me, was sufficient enough for their halo-halo to be called a classic. But what I didn't like was their imperfect combination of random sweets!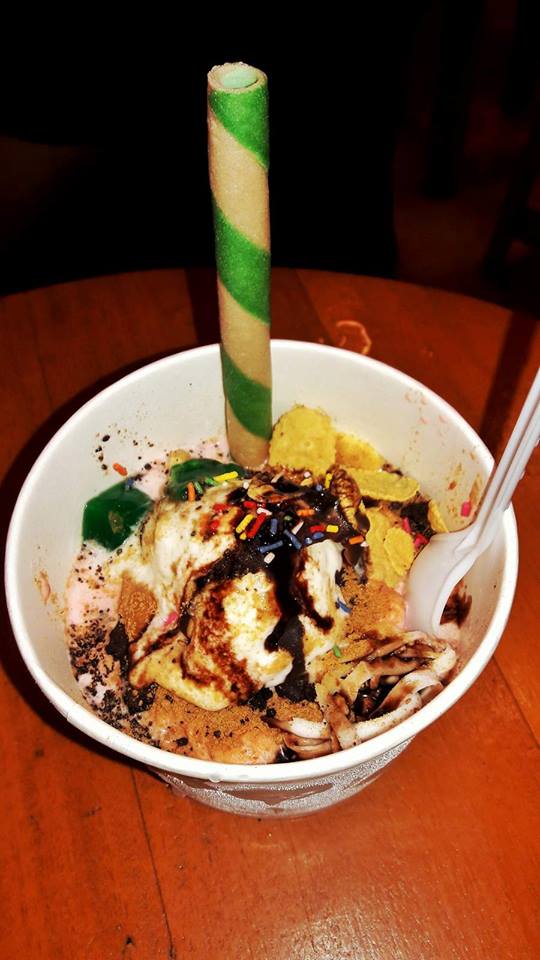 Who puts chocolate syrup and sprinkles on halo-halo anyway?
Though I appreciated their base, which is the ice, the toppings were a miss for me. It was the only halo-halo that I did not like mixing. When it all melted and everything mixed up, it turned out to be super sweet and just plainly sugary sweet. I didn't finish it.
I would still give it a passing mark because of the ice, but not for the combination of it all.
Pros:
Monbis' location is very good for people who know nothing about Labangon. It is easy to find because it is along the road.
The place is clean and very presentable
Nice lighting for instagram-worthy photos
Halo-halo presentation is appealing
Shaved ice is very fine, almost like ice cream (and good, too)
Cons:
The price is too high for a local halo-halo
There is not a lot of halo-halo in a cup
Chocolate syrup and sprinkles are OFF
Too sweet for my liking and there was nothing else to eat to balance out the sweetness
We had to wait a couple of minutes (about 15 minutes) for 2 orders, no one ordered before and after us
Music was too loud
Rating: 3/5
So, is it worth it? You be the judge!
Location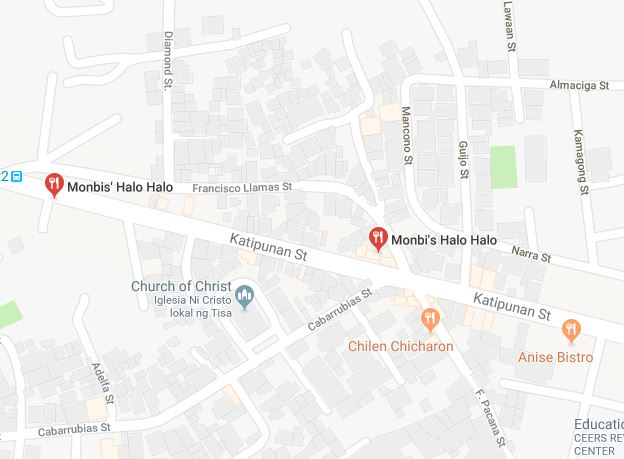 Monbis' is located in Katipunan, Labangon, along the road where the famous Siomai Sa Tisa can be found.