21 South Burger was among the most trending food choice this year. It was even included on our list of 5 Must-Try Burgers In Cebu.
Since their popularity, 21 South has gained a name for their brand so they had to move out from a small space to a new and bigger one.
If you are curious about what happened to the old place, here's what: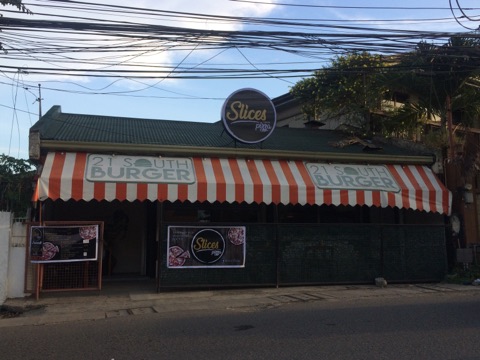 Slices Pizza by 21 South
I love pizza. Who doesn't, right?
21 South has a good reputation in the food industry already and I really trust them with my food. Following the success of their burgers, 21 South ventured on a new business called Slices Pizza.
I decided to try their new product and I was not disappointed.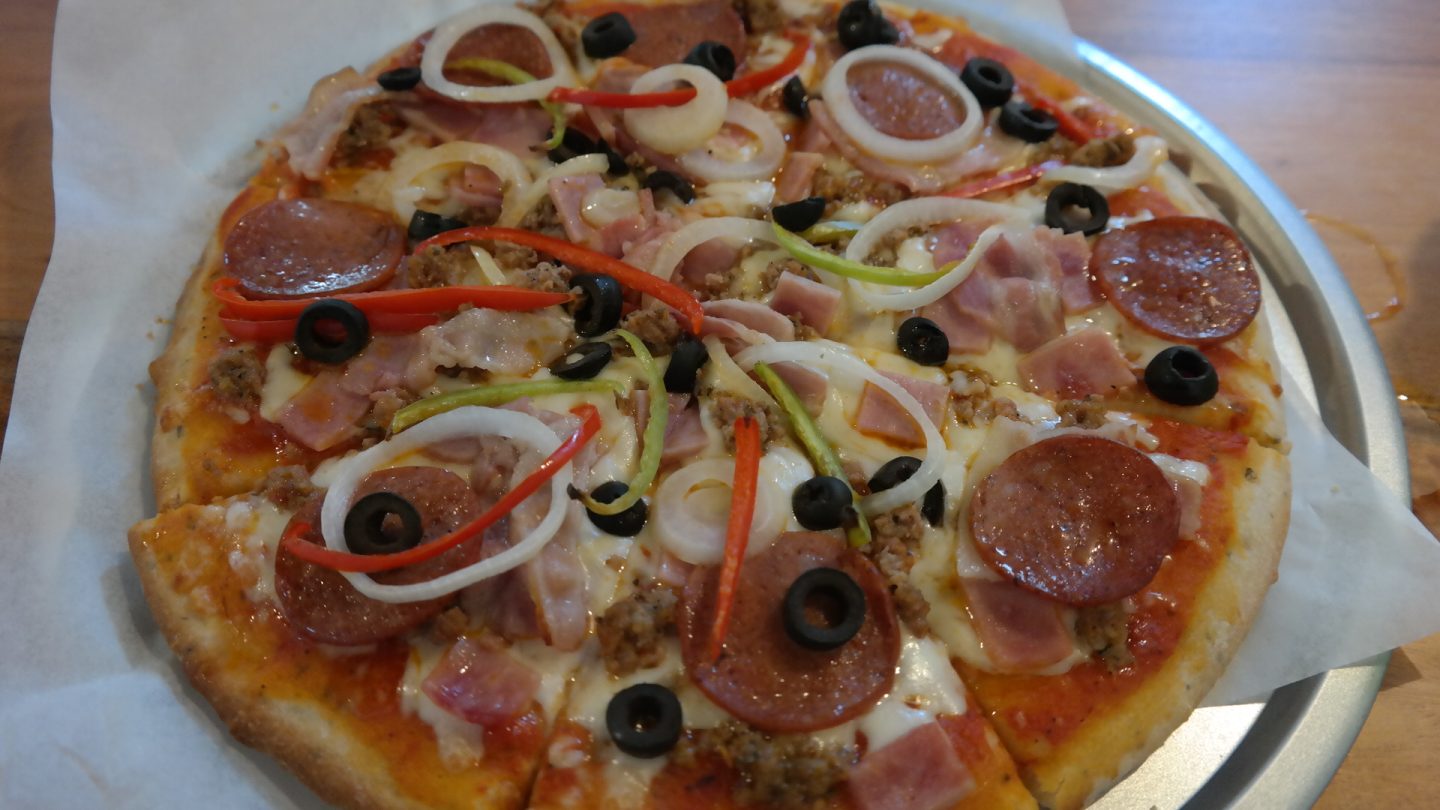 I excitedly ordered the Supreme Pizza.
I took a mouthful but before I even got a bite, the flavors already filled my mouth! That's how to know if the pizza is good. Can you see the grease? That's extremely flavorful!
The dough is well-seasoned as well. As others would put it, there was an explosion of flavors in my mouth!
The mozzarella cheese also helped in the overall value of their pizza. You know it's worth it when they put a generous amount of everything and the ingredients they use are in good quality.
The toppings were in the perfect amount that balanced every slice.
It was not too salty nor too sweet. It has the right amount of everything plus umami! It was, overall, very mouthwatering and savory.  I wish they offer bigger sizes.
Also, I like it because the dough is not too thick and not too thin. It was really somewhere in between. You get 8 slices in one order. You would get full in 4 slices (if you are a big eater like me) but 2-3 slices per person are really enough.
The pizza in the photo looks like an ordinary pizza but the power is actually in the taste. You have to go and try it for yourself!
Menu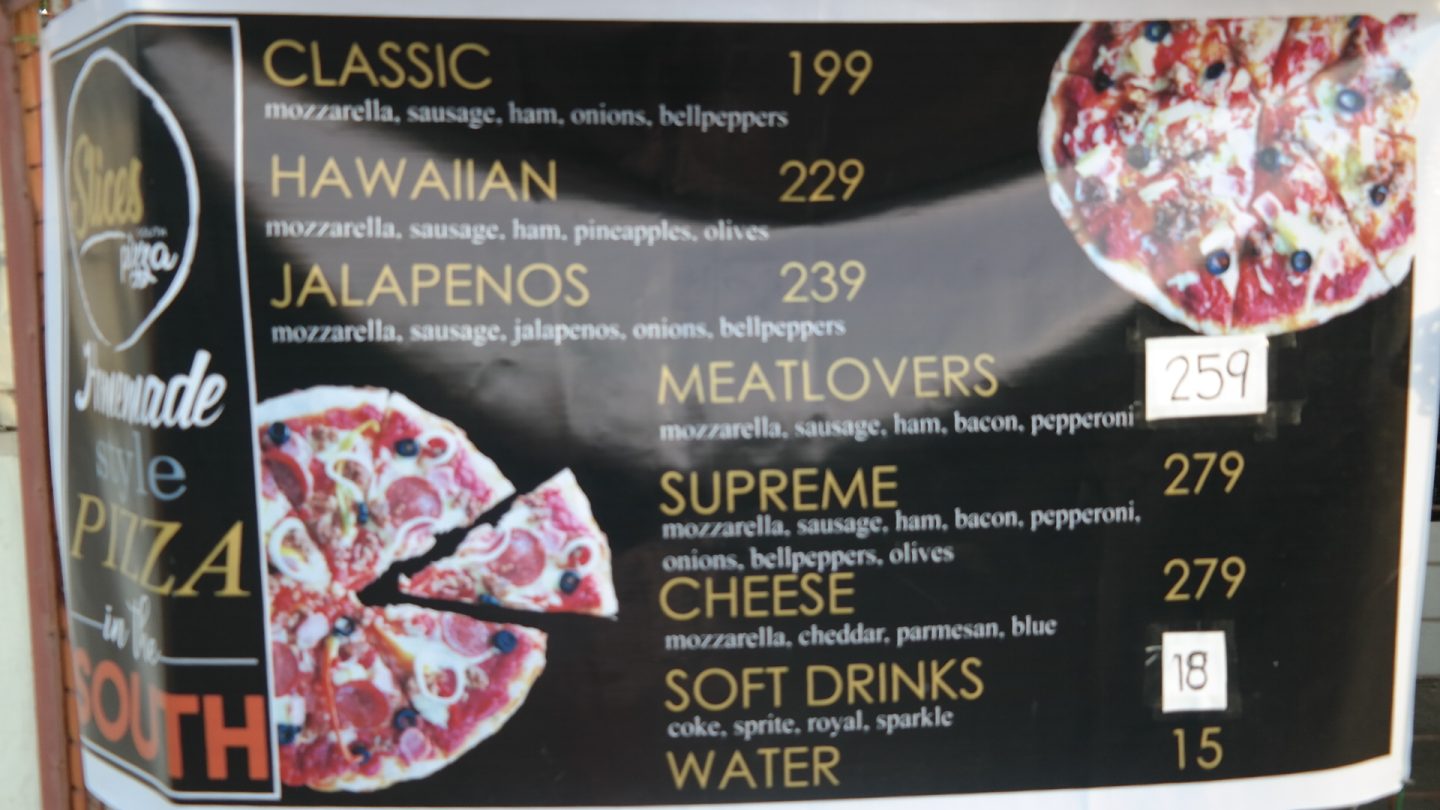 They currently have 5 flavors: Classic, Hawaiian, Meat Lovers, 4 Cheese, and Supreme. I ordered the Supreme one because it has everything: mozzarella, sausage, ham, bacon, bell peppers, onions, and olives.
Their slices go well with their choice of chili sauce, too.
For 12 inches each, Classic costs P 199, Hawaiian is P229, Jalapenos for 239 (was not available), Meat Lovers is 259, 4 Cheese is 279 and so is Supreme.
They are a little bit at the pricey side for 12 inches but so are their burgers. Weren't their burgers worth it? People still line up to get their food up to this day!
Location and other details
They are located at 40 E. Sabellano Street Punta Princesa, Cebu City. Take a jeepney from anywhere you are, that is heading to Punta Princesa. Take a tricycle near San Jose Bakeshop going straight to E. Sabellano Street, get off at Slices. You'll see a sign at the left side. 
They are open daily except MONDAY, from 4 PM to 10 PM. Visit their FB page here.