Did you sing the title to Havana's tune? That's right, you have to be in a very good mood to be in the presence of the great sea to enjoy such beauty!
Our dining experience need not be dull and boring, like the usual, because in Mactan, you can level up your basic dinner date by dining at Havana By The Sea! It's a summery encounter that you can obtain all year round. With bright colors, tropical vibes, and the cool sea breeze, who would not want to dine here?
Havana by the Sea
The deep, blue sea is an amazing backdrop to the dining few, but we all know that the sea is more than that. More so, salt water is our source of the most scrumptious food, and that is not debatable. Got clues what the menu looks like?
Mactan Island is where the seafood is abundant and perfect for when you are looking for a quick, fresh, and reasonable fix to your seafood cravings. Better than driving 6 hours away, having your food cooked professionally and deliciously while breathing in sea breeze is just the perfect mix to your summer getaway fantasies, even when it is no longer summer.
The Food
Sure, not everyone likes or can eat seafood, so Havana by the Sea serves other specialties to cater to others.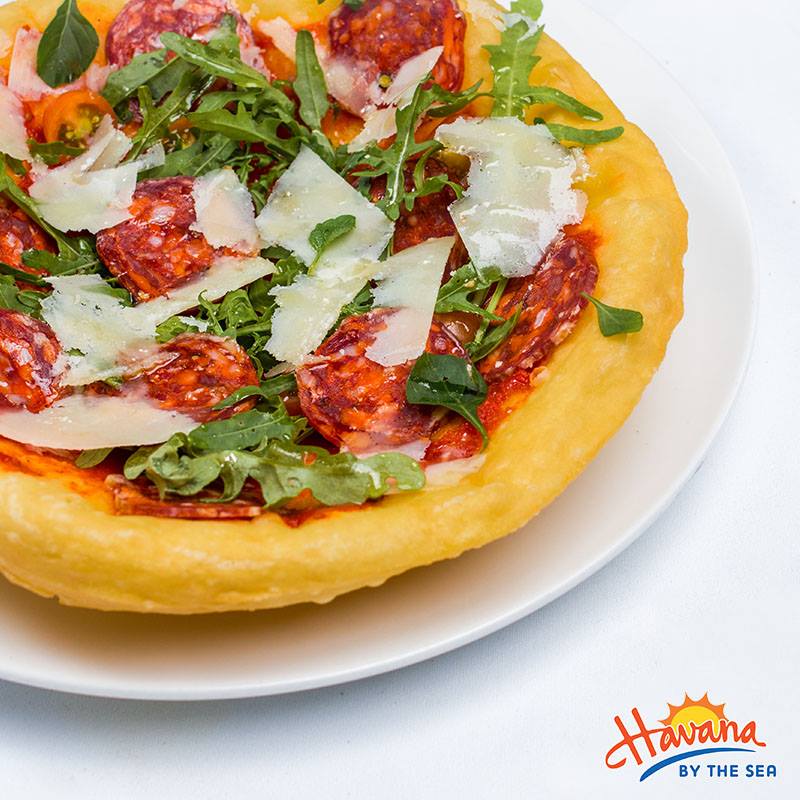 The View
All dishes are made with love and are cooked to perfection to match this view:
Filipinos know more than one foreigner or balikbayan getting to know Cebu, and most times, we take them to Larsian or to the mall to know the province a little better. That works but you know what, we should also take them to what Cebu is really known for: having the best of both worlds. We have access to urban life and we are proud to show them that, but apart from the tall buildings and the busy malls, Cebu is also about nature.
The mountains, waterfalls, caves, and the beaches probably make 80% of why people are so interested to come, and we must show them that. Of course, food helps with the decision-making, too, so we also have to give them the best products that we can find.
Location
Take everyone you know to Havana by the Sea, Mactan, starting from Parkmall, Mandaue. Go to the terminal and look for the MI-02B jeep going to Maribago. This will take you to Mactan. Get off at JPark, and you're near! Walk a little to Havana by the Sea.
Walk-ins are welcome but just in case, please reserve a table ahead at 494 5074. Don't forget to visit their Facebook page to know what they are up to!