Despite being called as the "Cradle of Christianity" in the Philippines, Cebu remains as a secular island province that is open and has shown equal respect to all religious beliefs. Probably this is the reason why Cebu's economy continues to thrive because no religion hinders people from pursuing what they like and building projects that would further develop its industry. For this reason, one can see a great number of temples and shrines around the metropolitan.
Temples around Metro Cebu
Temples are buildings that mainly serve as religious and spiritual sites for all religions. The innate religiosity of people is very much evident here in Cebu. Stroll around the metropolitan and you'll spot several temples belonging to different faiths around the world. Here's a quick guide to the temples in Cebu.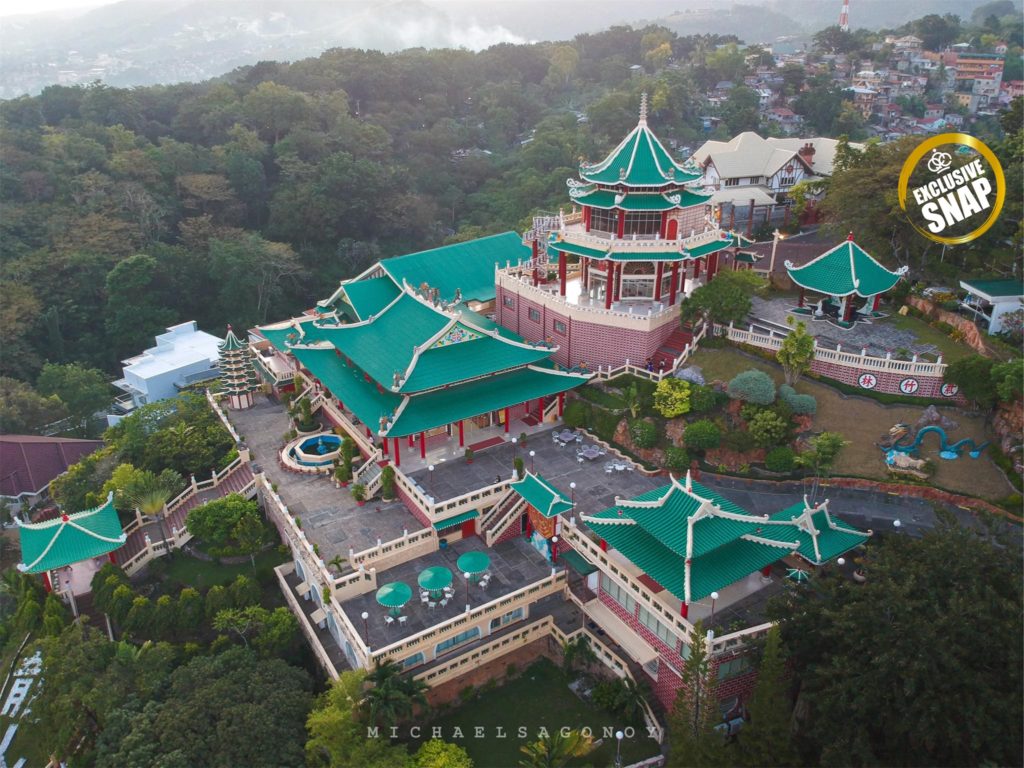 Taoist Temple
No Cebu City trip is ever complete without having to visit the renowned Taoist Temple located in Beverly Hills, Subdivision, Cebu City. Taoist Temple is the center of worship for people who follows the teachings of the ancient philosopher, Lao Tze. Taoist devotees often visit this temple to do their traditional rites and rituals on Wednesdays and Sundays. The temple was constructed in 1972 and was ornate with modern Chinese religious architecture. Upon entrance, guests must take the 99 steps so as to be rewarded with the panoramic view of Cebu City.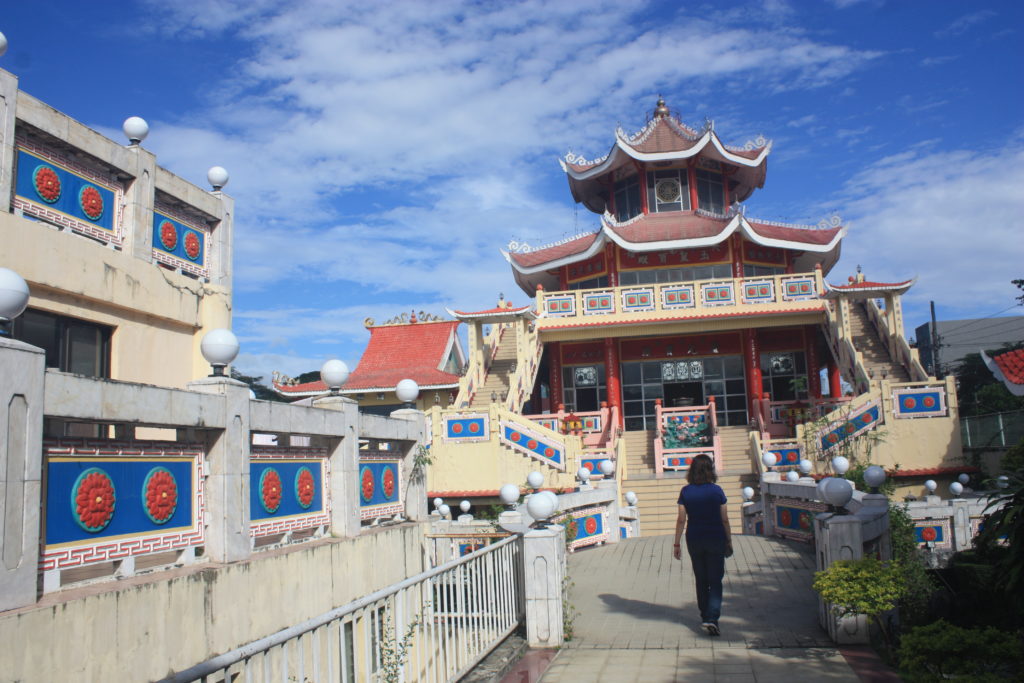 Philippine Chinese Spiritual Temple
Aside from this Taoist Temple in Beverly Hills, there's another Taoist Temple located near the Cebu Provincial Capitol that stands tall among its neighboring houses. It has the traditional Chinese monastery style – staying true to the design, architecture, and practices of the religion. The temple is a great place to gain inner peace and wisdom, as well as learn the teachings of Taoism.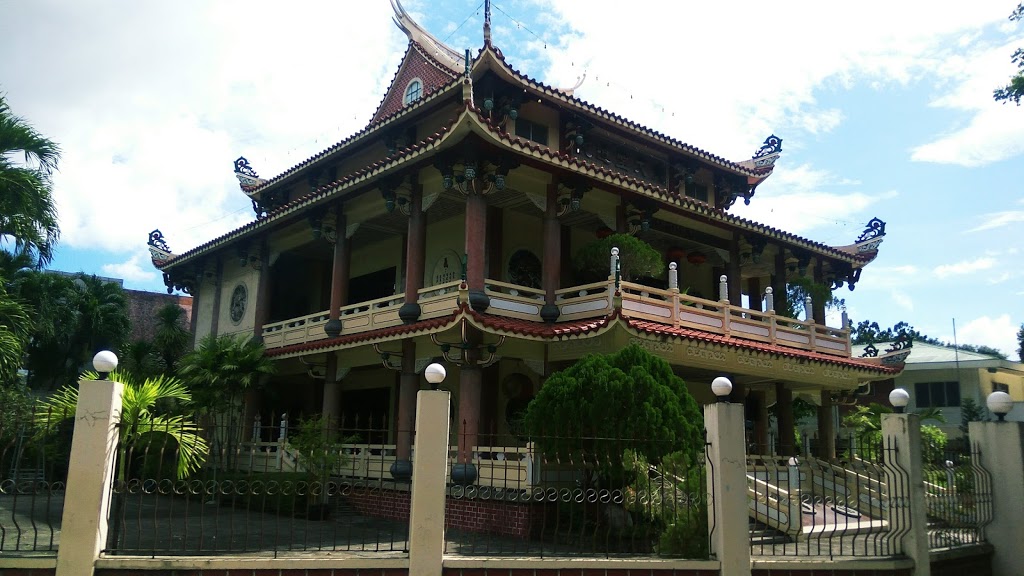 I-Kuan Tao Sian Tian
I-Kuan Tao is another temple located at 2 Gov. M. Cuenco Ave, Cebu City. I-Kuan Tao or "The Tao that unifies all with the one" is a spiritual movement in Taiwan that has reached Cebu. Its teachings centers with the emphasis of Chinese traditional values like family, honor, respect, and moderation.
Aside from being a place of worship, I-Kuan Tao Sian Tian Temple in Banilad also sells vegan-friendly products like mock meats, vegan fish, and many others!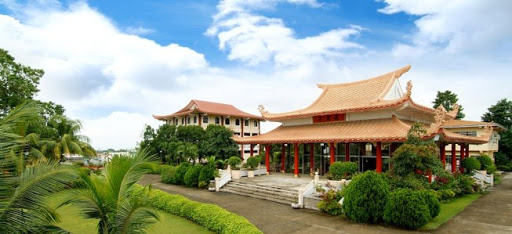 Fo Guang Shan Chu Un Buddhist Temple
The Fo Guang Shan Chu Un Temple (Buddha's Light Mountain) was established in 1988 through the efforts of Paterno and Rosita Luym. The couple travelled to Kaoshiung to seek assistance from the monastics of Fo Guang Shan to run the temple in Cebu. It was built in memory of the devout Buddhist mother of Paterno. Upon completion, the temple had undergone a purification ceremony done by the Head Abbot Venerable Hsin Peng along with some disciples.
Today, Chu Un Buddhist Temple has become a place of worship for Cebuanos who practice and wish to learn about Buddhism and its teachings of the Three Acts of Goodness: do good deeds, speak good words, and think good thoughts.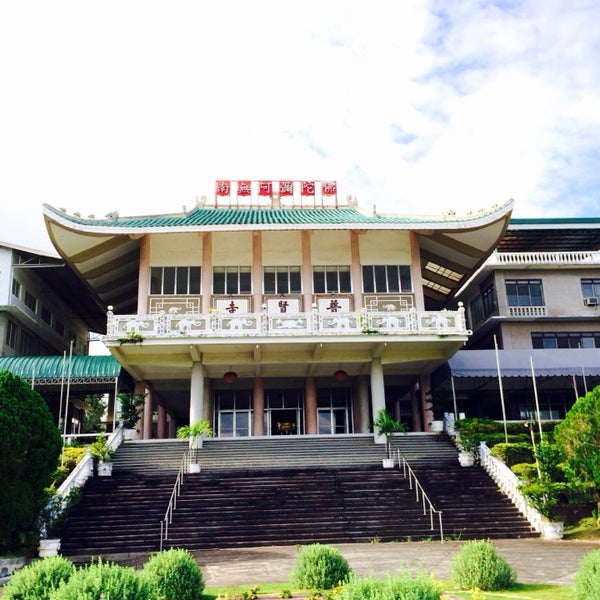 Phu Sian Temple
Another Buddhist Temple located in Cebu City is the Phu Sian Temple. It is located in Peace Valley, Lahug, Cebu City and was built by a Buddhist from China, Dharma Master Weichi in 1979 and was inaugurated in 1980. Today, this temple is operated by Buddhist monks of Chinese descent.
Phu Sian Temple is a perfect place of reverence and meditation. People usually visit the temple to light joss stick and pray to Buddha. Outside the temple, one can also get to know more the life of the founder of Buddhism, Prince Siddharta, whose life has been narrated in details in their bulletin board.
Buddha Light Temple
Those who wanted to find inner peace amidst the noise and hassle of the city may visit Buddha Light Temple in Benedicto Street, North Reclamation Area. It is a perfect place to visit, reflect, and worship. Practicing Buddhists of this temple are known to be very active in helping the poor and those greatly affected by calamities.
Temple of Virtue
Not a lot have heard about this temple, but there's another place of worship located in Don Gil Garcia Street, Cebu City – the Temple of Virtue. Compared to other temples, it's quite private and small but those who wanted to attain peace of mind and meditate would surely like this place!
Guan Yu Buddhist Temple
It takes a more observant eyes to locate this Buddhist Temple located at V. Gullas Street in the old downtown of Cebu City. This temple is dedicated to the General Guan Yu who was known to have served under the warlord Liu Bei during the late Eastern Han Dynasty of China. His deeds and moral qualities have been given immense emphasis which made him one of East Asia's most popular paradigms of loyalty and righteousness – a deity worshiped in Chinese folk religion, Confucianism, Taoism, and Chinese Buddhism.
Have you been to these temples? What reflections came upon you? Did we miss something on the list? Feel free to comment so we can add them up!