While Cebu City is the oldest city in the country, we're definitely a step behind the capital Manila in terms of urbanization. Not that it's a bad thing. It may actually be good because then Cebu may not be as polluted, crowded, overpopulated, or traffic-congested as Manila. But this may not be the case.
Metro Cebu, along with its neighboring cities, is quickly transforming into a megalopolis, a supercity. Soon, it'll be more appropriate to call it Mega Cebu much like Metro Manila is now part of Mega Manila (and is emerging as Super Mega Manila), and perhaps not even Cebu City's mayor can stop the rise of Mega Cebu.
With or without the mayor's blessing, the emergence of a Mega Cebu may be inevitable. If we factor in the skyscrapers and mega infrastructures rising in Cebu and throughout the province, it may be sooner than we imagine, and here's why.
Cebu province will soon have better roads.
Cebu provincial roads may be paved, but they're still a pain to drive through. They're bumpy, narrow, poorly lit and devoid of drainage, making them vulnerable to surface water erosion. Meanwhile, some city roads are long overdue for rehabilitation and some remain "under construction" for several months, even years. Fingers crossed, Cebu will soon have better and safer roads. The P1.8-billion worth of road projects (14 in Cebu City and 28 in provincial areas) is give our city and provincial roads the necessary facelift, making road trips a breeze and tourist destinations more accessible.
Cebu-Mactan will have a third connecting bridge.
When there's a rising megalopolis and worsening traffic, having two connecting bridges may not be enough. That is if the airport and tourist hubs are in the smaller island while the commercial districts are in the mainland. Now, the P27.9-billion Cebu-Cordova bridge is underway, and President Rodrigo Duterte is coming over in March 2017 to witness its groundbreaking. The Cebu-Cordova Link Expressway is is a multi-billion bridge project which will stretch 8.25 kilometers over the Mactan Channel and will serve commuters by 2020.
Cebu's railway will have a comeback.
Trains and railway stations are nostalgic, specifically to Cebuanos. In case you don't know, Cebu has had a railway back in the day. The old railway was in fact the reason why Cebu rose to become "queen city of the south". During the start of the 1900s, we had a 92-kilometer long railway connecting Cebu's outlying eastern towns – Argao in the south through Danao in the north. Then the Second World War broke out, the railway got damaged and eventually stopped operating. A hundred years later, Cebu will once again have trains with the materialization of the P98-billon Cebu railway plan. This is part of Duterte's 1-trillion nationwide railway project. Though shorter than its predecessor, being only 25 kilometers long, this railway will provide a viable mass transit option for passengers.
Cebu will have a second subway.
If the road above is traffic-congested, then let's go underground! Still another second for us is the upcoming P750-million south tunnel that will start from the corner of F. Lamas and N. Bacalso running 700 meters underground to the south. Cebu already had its first subway, the 970-meter SRP tunnel, also the country's first. And we see motorists making good use of it. When the south tunnel opens, southbound motorists will hopefully have a smoother ride and will avoid traffic entanglements in Pardo area. If this works, we can only pray a similar solution will be put in place in congested areas like Talisay and Minglanilla in the south as well as Mandaue and Consolacion in the north.
Cebu will pioneer in airport resorts.
Of course, no other project would put Cebu on the urbanization spotlight more than the P17.5-billion airport rehab of the Mactan Cebu International Airport (MCIA). This airport upgrading project will turn MCIA into the country's and the world's first resort airport. See our article on this project to know more about the Word's First Airport Resort.
Cebu will soon have better ports.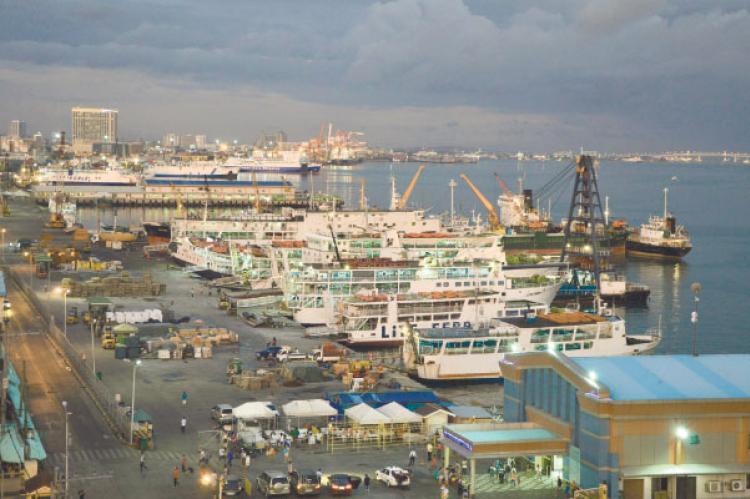 Because tourists don't just fly in, they also sail in! Cebu will not stop in having world-class airport, it will also build and rehabilitate its ports to better serve seafaring passengers. Cebu will spend more than P1.2 billion in port projects (8 projects in total spread across the province). For instance, there's the P400-M Pier 4 (Cebu Domestic Port) construction and the P478-M berth renovation at Cebu International Port. The ports in Malapascua, Daanbantayan, Camotes, and Bantayan Island will also undergo rehabilitative and construction works. Soon it will be smooth-sailing for Cebu passengers!
Cebu provincial areas will have economic zones.
Last but not the least, we have government and non-government entities looking to partner in the development of new economic zones outside Cebu City. This move will help decongest traffic in the city and promote development in the provincial areas. We've already seen how economic zones pump up development in Balamban (West Cebu Industrial Park), Danao (MRI Ecozone), Naga (New Cebu Township), among others. Setting up economic zones in the outlying towns will certainly spark the decentralization of Cebu.
How do these upcoming mega infrastructure projects make you feel? Excited? Happy? Anxious? Indifferent? Feel free to send in your comments below. Also, tell us what you think of the emergence of a Mega Cebu. Will it happen later, sooner, or is it already here?