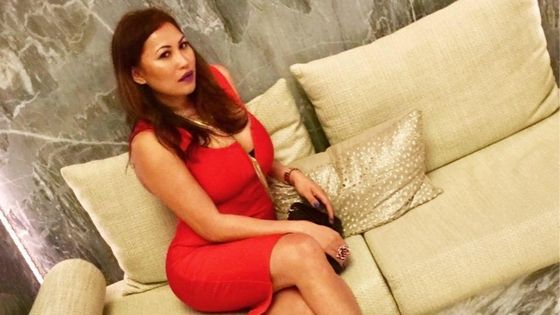 Who run the world? Girls. Girls who soon grow into empowered women characterized by their vision and competence. One of this year's recipient for the Influential Filipina Woman in the World Award is no other than the Cebuana entrepreneur, Ildeme Mahinay Koch. This award will be given to her by the Filipina Women's Network during the 16th Filipina Leadership Global Summit on October 28 – November 2, 2019 at the Westin Paris – Vendome, France.
Ildeme Mahinay Koch is the CEO and founder of The Grooming Expert GmbH – the umbrella company of brands like the Swiss Pharma Grade beauty, cosmetics, and personal care brands, De Moi by Demee Koch. She will be joining the other 99 Filipinas from all around the world who are leaders as well of their own fields.
The Filipina Women's Network is a non-profit international advocacy group that aims to support Filipina women as leaders and policy makers of economic and social justice and women's rights in the private and public sectors. It recognizes phenomenal women leaders who are changing the face of leadership in the global landscape – through their contributions to the society, femtorship, and legacy. The Global FWN100™ is an award given to women innovators, leaders and entrepreneurs under age 35, who are doing extraordinary work by motivating the next generation of leaders. Nominees undergo a rigorous process wherein the selection is based on the size and scope of their positions, influence in their industries and their communities, board affiliations and other leadership roles.
Born in Liloan, Cebu, Koch shares that her character as a BisDak made her become the best mother, entrepreneur, and individual that she can be. Being a Cebuana gave her the sense of pride in whatever she does, which then helped her accomplish and achieve all her goals. Before she ventured for Dubai, she finished her undergrad at the University of the Philippines Cebu in 2001 and completed her MBA at Swiss Business School (SBS) Zurich in 2008. She admitted that the road to top was not smooth, however, her resilience as a Filipina allowed her to learn and navigate her way in this multicultural world.
​
Though Koch is now based in Zurich, Switzerland, she annually comes back to the Philippines to give back to the community that reared her. She partners with NGOs for charity projects to empower children and entrepreneurial trainings for mothers. According to Koch, she is very much inspired by the award to accomplish greater things as she sees this as a way of helping other women lift up themselves.
​