Author's note: this article is just the first of a series of articles on island hopping. There's just so many islands and islets all over Cebu that we can't fit them in one article.
The smaller islands around Cebu offers more than just a fun getaway on a beautiful beach, you can also find island hopping packages here. Travel to neighboring island and islets, go snorkeling, and relax on the beach. Here's a short guide to the islands and islets that you can visit when island hopping in northern Cebu.
For a kickoff point, we chose Malapascua Island. Many often call this island the next Boracay, only less crowded and expensive. With its long stretch of white sand beach, clear blue and green waters, and spectacular dive spots, this little island will surely take you to paradise.
Before you go:
Here are a few things to keep in mind if you're planning to go to Malapascua.
If you're going to go there, stay overnight. Traveling from the city to the island takes 6-7 hours total, so a day trip isn't really a good idea.
Mind the weather. Reschedule your trip if there are any weather disturbances. The waters around the island can get really choppy.
Get accommodations before you go. Trust us, you don't want to spend a whole afternoon walking around looking for a place to stay. We've included a couple of accommodation choices in the article for reference.
The boat trip from Maya to Malapascua may be a bit choppy, so if you get sea sick easily, take something from motion sickness like Bonamin.
There are no ATMs there. Some hotels and establishments do accept credit cards but just to be on the safe side, bring more than enough cash for your trip.
There's no cable from the mainland that supplies enough power to the island so power may be intermittent. Electricity is mainly supplied from the small electrical plant on the island, but most establishments have backup generators.
The tap water is a little salty (just something I noticed).
It's a small island. At 2.5 kilometers in length and 1 kilometer in width, you can just walk to the different parts of the island. However, if you don't feel like walking, you can take a habal-habal or motorcycle.
Phone signal for all providers work well on the island. Data is pretty stable. Some establishments have WiFi access.
Peak season is on September until May. Prices may hike up during these months.
How to get to Malapascua:
Head to the North Bus Terminal in Cebu City and get on a bus or van going to the port of Maya in Daanbantayan. From there, you take a boat to Malapascua.
P 160 per person – non-aircon bus from Cebu North Bus Terminal to old Maya Port
P 180 per person – aircon bus from Cebu North Bus Terminal to old Maya Port
P 200 per person – aircon van from Cebu North Bus Terminal to old Maya Port
P 100 per person – boat fare from old Maya port to Malapascua
Where to stay:
There are a number of accommodations in Malapascua that can fit any budget. The resorts along the beach front are a bit pricier, but hey, it's instant access to the beach. Some places offer a cheap place to stay but are a walking distance from the beach, which is really not that big of a problem. Below are a couple of places you might want to contact for a place to stay.
Celtis Resort
Malapascua Island, Barangay Logon, Daan-Bantayan, 6013 Cebu, Philippines
Cell phone: 09771366885
Cocobana Beach Resort
Malapascua Island, Logon, Daanbantayan
Phone: (032) 318 6785
Mobile: +63 917 3059293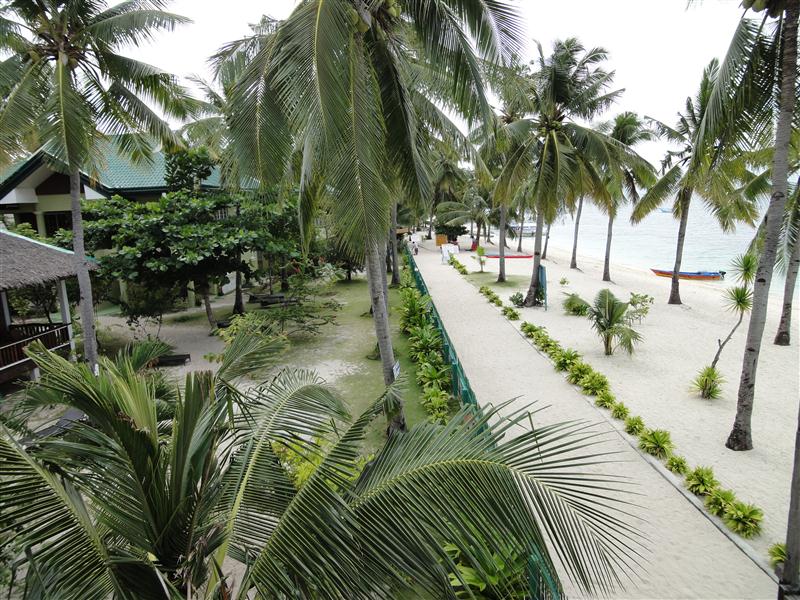 AABANA Beach & Watersport Resort
Malapascua Island, Logon, Daanbantayan, Cebu 6013, Philippines
Phones: Mike (Speaks German and English) +63-917-523-4105;
Kiko (Speaks Cebuano, Tagalog and English) +63-905-263-2914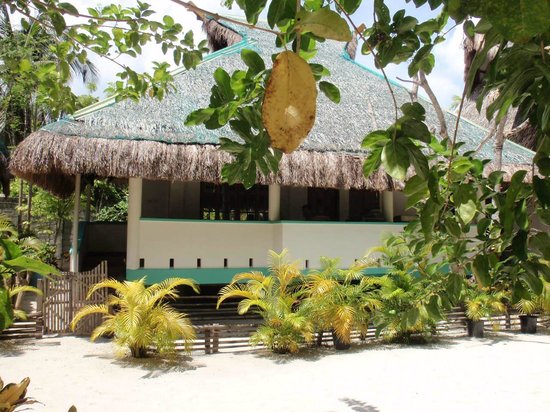 MALAPASCUA LEGEND
Landline Number: (+63) 32 232 2554
Mobile Number: (+63) 930 888 8889
Email Add: [email protected]
Hiltey's Hideout Homes
Barangay Logon, Malapascual Island, Philippines
Mobile Phone: 09 058 325 954
Volker Hildebrant / Owner
MR KWIIZ
Pacil, Malapascua, Daanbantayan Cebu
Phone: 090 662 05475
Malapascua Island Hopping
Although the island is mainly known as a diving site and is a popular destination if you want to see thresher sharks and shipwrecks, local tour organizers also offer island hopping packages. Below are some of the stops and islands and islets that you can stop by.
Note: Talk to the boatman and pick and choose where you'd want to go. it'll be very difficult to visit all these places in one day.
Dakit-Dakit island – here you can find a number of rock formations and is ideal for snorkeling. You might want to skip this place if the waves are a bit too strong.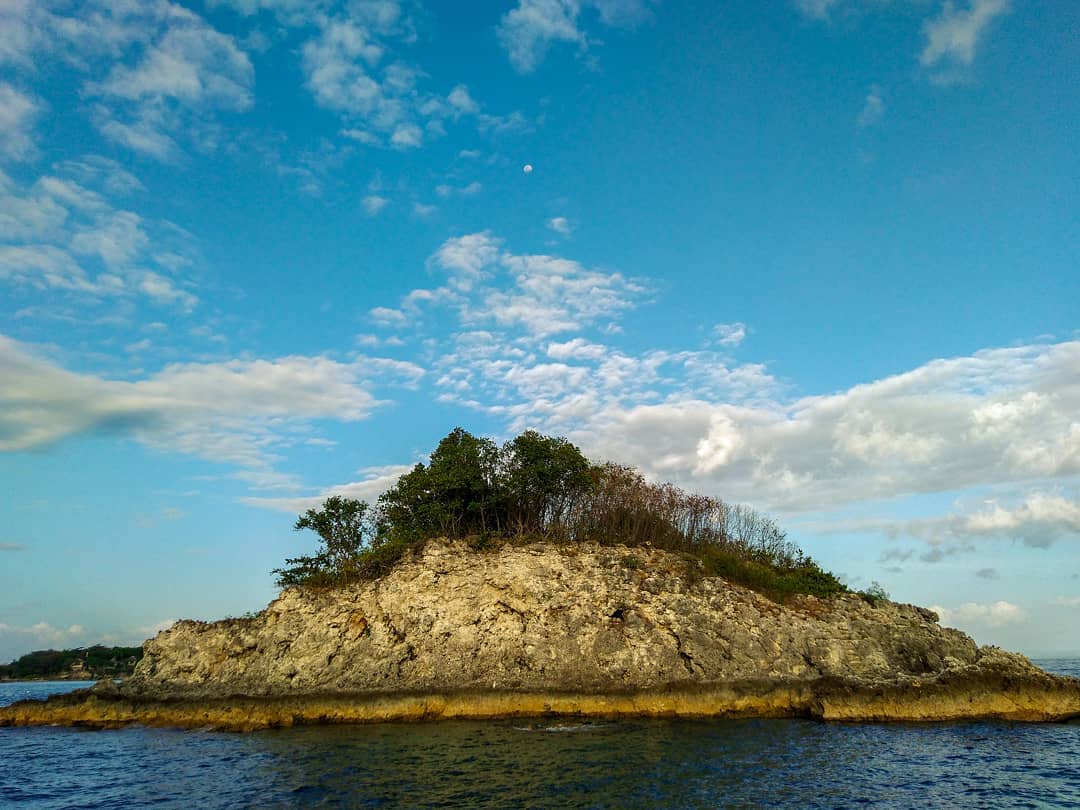 Guimbitayan Beach – This is the stretch of white sand fronting the Malapascua light house.
Los Bambos beach – Los Bambos beach is the most ideal for swimming. If you just want to laze around the beach and relax, this spot is for you.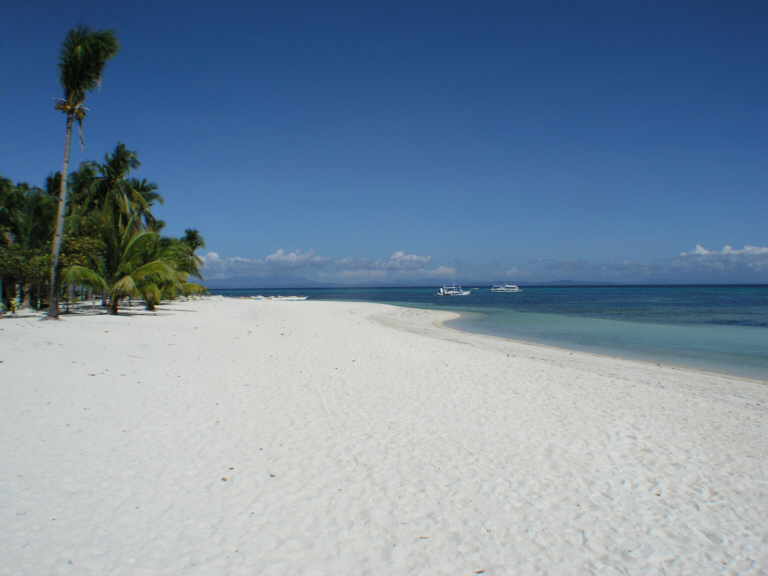 Ship Wreck – nearby Guimbitayan Beach, you can stop by to see a ship wreck. The ship was destroyed during the Second World War. The skeletons of its starboard is what remains. Creepy, but very interesting.
Coral Garden – The local boatmen often take visitors here to snorkel. You can also bring some bread (or rice) to feed the fish with. Please be mindful about the corals and not touch, step on, or damage them.
Chocolate island – This beautiful shallow dive site is ideal for swimming and snorkeling. The healthy soft coral is home to a large variety of life including sea snakes, snake eels, moray eels, cuttlefish, seamoths, large crabs and juvenile batfish.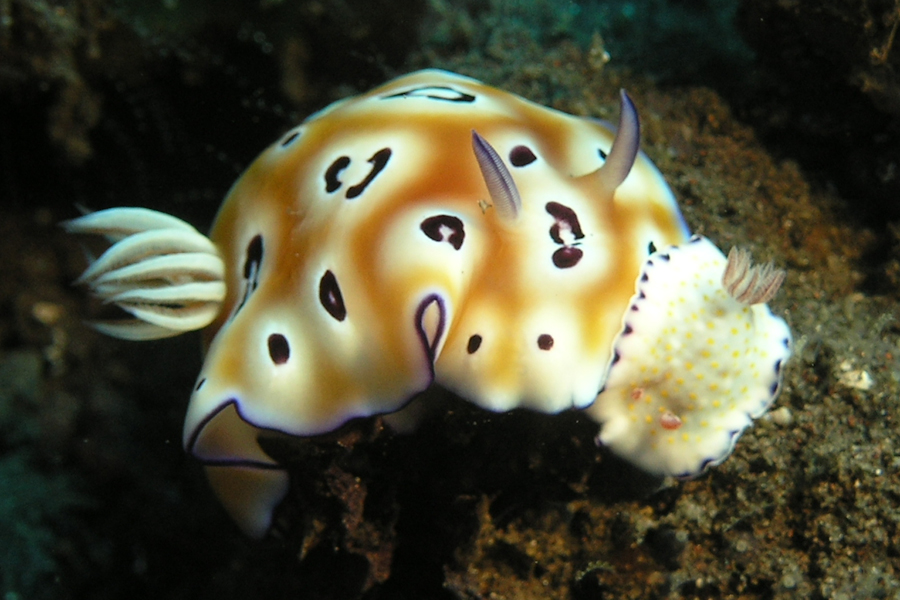 Carnaza Island – although the island has a resort owned by a well-known political family, it does not accept walk-in guests. However, the boatmen can take you to other beaches around the island. Go cliff jumping from a small hill found close to the residential area of the island or go snorkeling.
Kalanggaman Island – a very popular side trip from Malapascua, Kalanggaman Island ("Island of the Birds") is actually located in the municipality of Palompon in the province of Leyte. It was unknown to many a few years back, but now it has easily become one of the most sought-after virgin beaches in the Philippines. It's easy to find a boat to Kalanggaman from Malapascua. Local boatmen would often ask you if you're interested for a day-trip there.
Rates:
There really is no consistent rate for the island hopping packages. It really depends on where you're planning to go and how many stops you're planning to visit. The last time we went to Malapascua (back in April 2016), we were offered an island hopping package for 300 per person. There were 15 of us and we didn't really go far from Malapascua (we we're more like hopping around the island, but we did get to go to the coral garden, ship wreck and Dakit-Dakit island). A Kalanggaman day trip usually costs Php800 per person. You'll also have to pay an entrance fee to the island worth Php150. So with that, the more stops (and the further the stops) from Malapascua, the more it's going to cost. Maybe budget 400-500 if you're planning to visit the spots close to the island, and 1000 for daytrips to neighboring islands.
The best way to save is to travel with a group. We definitely did get a discount on our island hopping trip since there were a lot of us. Also, try to ask around for the best price you can find. Some boatmen charge more than others.