What makes a Cebuano Cebuano is not just the language (dialect) they speak, the address where they were born or live. There's more to being a Cebuano. We thought it's time we sort out the grain from the chaff. There are certain things that the people of Cebu do on Sundays – perhaps out of habit or obligation, but they enjoy it nonetheless.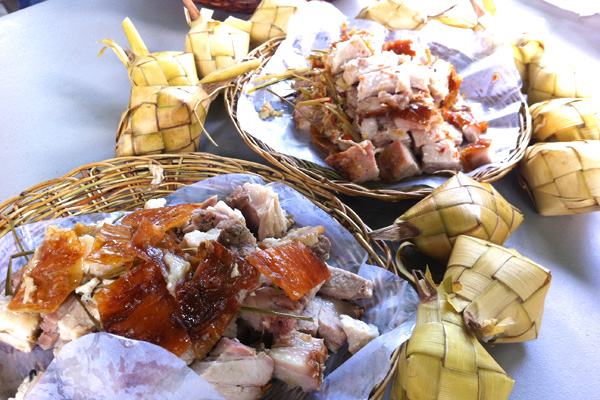 Having a Lechon Feast
To others, Sunday is family day, but to Cebuanos, Sunday is family lechon day. Like any close-knit family would, Cebuanos would come together as a family and have a meal together. And a typical Cebuano Sunday meal isn't complete without the famed Cebu lechon. Cebu lechon is definitely one of if not the best tasting whole pig roast and is abundantly available wherever, particularly on Sundays. Lechon is retailed (served by the kilo or with rice) along the streets, in public markets, in restaurants, and inside the mall food courts.
Playing Nostalgic and/or Funny Bisdak Songs
You know Cebuanos are a talented lot. And we've got an assortment of unique Bisdak songs. We've got nostalgic ones like Usahay and Matud Nila, which many Cebuanos can really relate to regardless of the generation. We also got hilarious ones from the likes of Max Surban and Yoyoy Villame. I mean, we can play all sorts of music most days of the week, but on Sundays, the Cebuano radio echoes and resonates with Bisdak songs.
Listening to Oldies Songs
If not Bisdak songs, then Sundays are karaoke days for lolo, lola and all the other members of the family who can belt shamelessly songs from the 50s to 80s. Cebuanos can't care less if Frank Sinatra's My Way is cursed, Sunday is My Way day. At least we hoped the brave singer had attended mass before prior to the all the drinking, partying and brazen singing. If not karaoke or videoke, Cebuanos are definitely out there on their toes and heels, swaying their bodies doing the cha-cha or boogie. Bayle tibuok kalibutan! (The whole world dance!)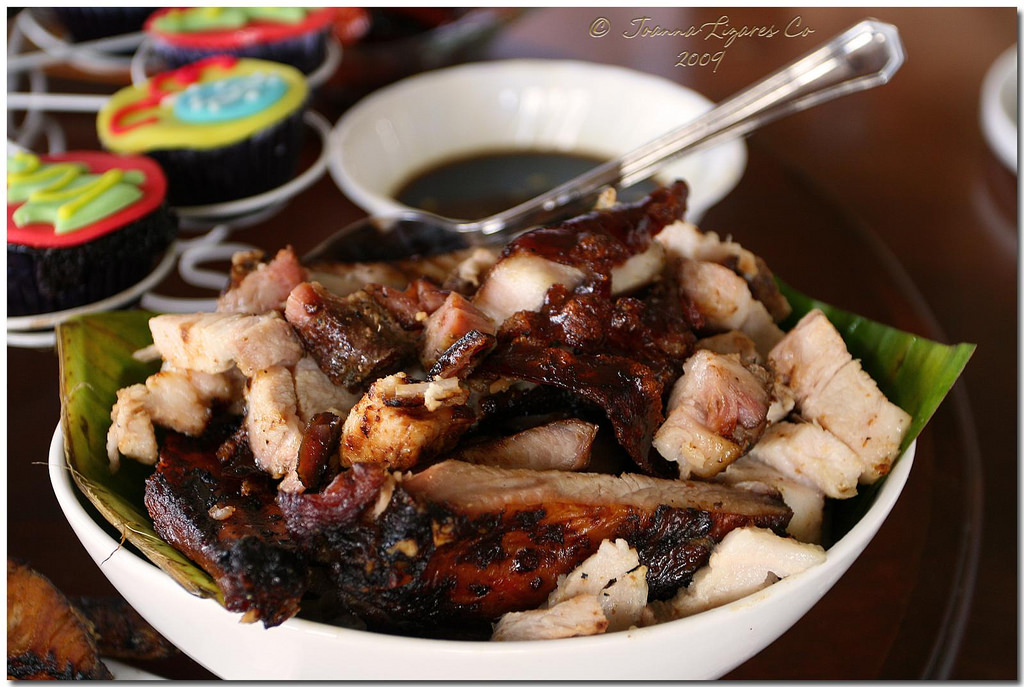 Going to the Beach with Sugba-Sugba (Grill)
Well, Cebu is renowned for its wonderful beaches from the north to the south, east to west. There's every reason for families and friends to spend a Sunday picnicking by the beach and sharing grilled food (sinugba). Surf and turf sinugba is the easiest way to make a meal while enjoying a good swim in the Cebu's beaches. A quick stop at the market for charcoal, pork, chicken or seafood and seasoning is all you need. Pair that with a bunch of puso (hanging rice) and a pack of ice-cold drink, and you've got a feast! Of course, Cebuanos can always go for pre-grilled lechon, liempo or manok.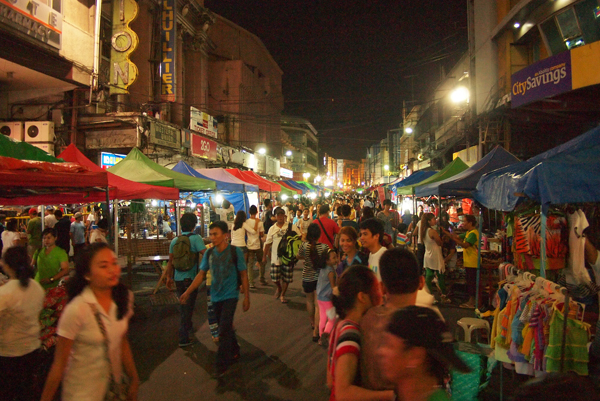 Going to the Tabo or Market
Tabo is the Cebuano term for market. It usually happens on a Sunday when the farmers or fishermen exchange their produce for money, which they use to buy various goods from batteries and rubber slippers to salt and sugar. People from isolated barangays depend on weekly tabos to replenish their supplies. Tabo is originally a one-day a week event. Tabo vendors would travel from barangay to barangay bringing their merchandise on large trucks and setting up temporary stalls near the barangay hall or basketball court.
Going to Sabong (Cock Fight)
Sunday is also the day for sabongeros or cockfight enthusiasts. As they say, either you find the Christ inside the church or inside the cockpit. Kristo (Christ) is the Cebuano label for a cockpit arena worker. Most cockpits operate only on Sundays. It's easy to know there's a sabong nearby. First, you see hundreds of motorcycles and tricycles parked along the streets. They're the official transport for sabongeros. A sabongero who takes home a dressed animal has had a lucky day. As you draw closer, you'll hear the unmistakable cries of the sabongeros, or perhaps just see a huge sign that points to the sports complex or cockpit.
Drinking Tuba (Coconut Wine)
Tuba session can happen any given day, but Sundays are the best times when the family is gathered together. While men are the usual tuba drinkers, some women find tuba a rather appealing alcoholic beverage for its sweetness, aroma and rosy color. Freshly harvested tuba is sweet and naturally cloudy-white in color. Fermented tuba called bahal or bahalina is quite pungent with a hint of tang and usually added with a tanning additive from a tree bark.
Cebuanos clearly know their priorities on a Sunday – loved ones and personal leisure. Are you a die-hard, true-blue Cebuano? Tell us how you and your family spend your Sundays.