After all the holidays and the coming Sinulog, don't you think it's time to relax and unwind in the middle of nowhere? Where trees hover your favorite spot, and birds chirp tirelessly? That tranquil moment in our imagination will take us to the north's well-loved silent sanctuary: Durano Eco Farm & Spring Resort.
This underrated oasis is a haven for nature lovers, especially so for lovers of fresh fruits and vegetation. They grow them naturally.
If you have a green thumb, you would definitely drool over the happy and healthy living organisms this farm displays on their farm. This view adds to the beauty and the serenity of the place.
They also produce quail eggs. If you can, please do support them by buying their products from the farm.
Farms are a nice option for a vacation if you want to stay away from the big cities and crowded beach resorts; this place is ideal for you. This is perfect for those with kids because they will surely learn a thing or two about farming.
The Pools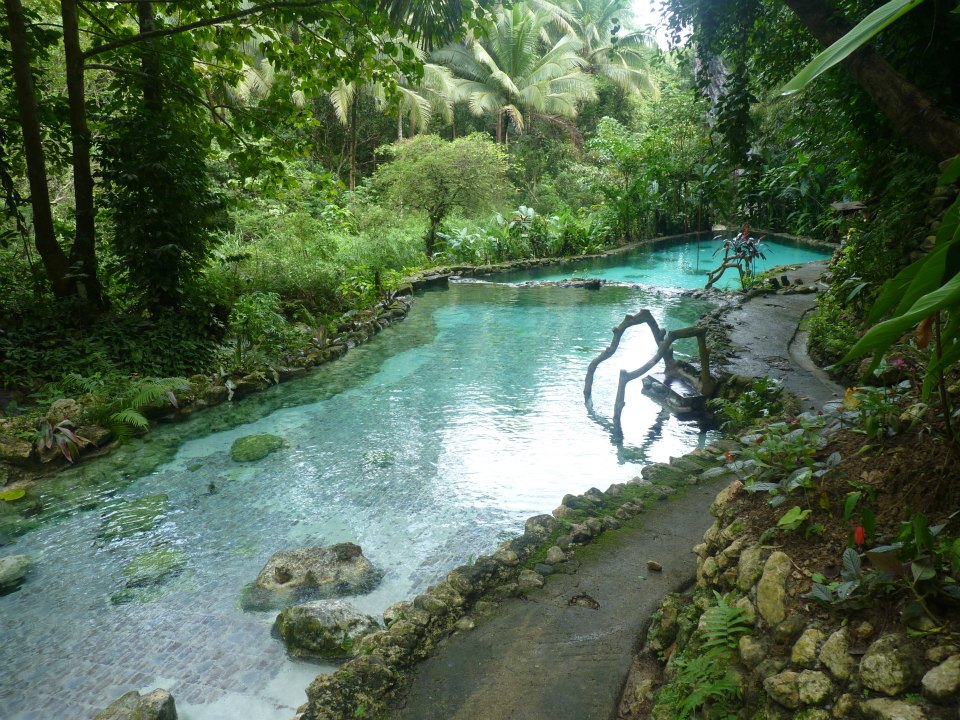 Durano Eco Farm & Resort brags about their 8 natural pools which you can enjoy at a very low rate. The clean water and the well-maintained resort are enough reasons to book a reservation now. Seriously, you should not miss visiting this place; best for camping, dipping or simply sight-seeing.
The mini waterfall is also a hit treat for all those who are feeling a bit jaded. Nature is a no-fail pick-me-up remedy for all of us who work day and night and not seeing enough greeneries.
From where I currently am (in front of my computer), I could already hear the water rush down. It is an easy choice especially for those who are looking for a less adventurous adventure. I am already feeling relaxed! 😉
Rates
The entrance fee starts at 50 pesos for children below 9 years old and is 100 pesos for every adult. For camping, you can bring your own tents (recommended) or rent a picnic table for 300 pesos only. This already includes 4 chairs.
Cottage rates start from 1,000 pesos to 1,500 pesos for day use. Overnight use of tree rooms starts at 900 pesos per night to 1,500. The rooms are good for 2-6 people (all adults for the room of 6 people is not allowed; preferably adults with kids only). The room includes aircon and a private bathroom.
READ: Try these Hacks on your next Camping
How to get there
Take a bus from the North Bus Terminal (40 pesos only) to Carmen. Get off at the Carmen Public Market and take a habal-habal to the resort for only 35 pesos. For reservations, contact them at 09155600572 or message them on Facebook.
Like this article? Please share your thoughts below!