You must have heard about it – either from your parents, relatives, or some passengers you rode together with. Somewhere along the way you've heard of the word "Patria". But what else do you know about this place which has been standing strong for roughly fifty years across the Cebu Metropolitan Cathedral? What stories does it hide and still struggle with?
History of Patria de Cebu
At the time when mobile gaming and social media were still science fiction, the youth of Cebu would often gather on places where they hang out to play and interact. When the former Archbishop of Cebu Cardinal Rosales prohibited young Catholics to use the facilities of YMCA as it was setup by Protestants, these young people were forced to come up with their own recreation facility. Hence, the creation of Patria de Cebu. Youth from different schools in Cebu came together to start building what was considered as one of the strongest structure in Cebu City at that time because of its special feature – the beams installed in the foundation of the building. But the construction of this building didn't run smooth as they were faced with two major problems: the squatters who won't give up the area and the funding for the construction. Nevertheless, such test of faith and endurance paid off around 1956.
Years later, Patria de Cebu became a sanctuary for budget-wise travelers and devotees. Run by nuns, this structure became the oldest and cheapest hostel in the heart of Cebu City. It as well housed the offices of Archdiocese of Cebu. Though no WIFI and astounding facilities were provided by Patria, its location became its edge among other travel inns for it's just a walking distance from all the other historic spots in the city – like Basilica Minore del Sto. Nino, Plaza Independencia, Colon Street, and Casa Gorordo, to name a few. Given its close proximity to the church, Cebu Metropolitan Cathedral, many guests are drawn to this humble abode which only requires a payment of P200 – P350 for accommodation.
So, what happened to Patria?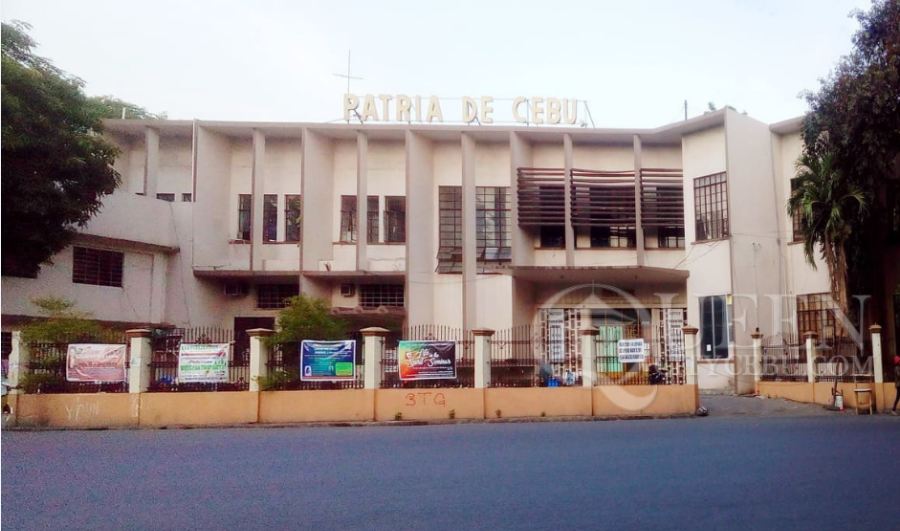 But more than fifty years after its construction, the tranquility of this sanctuary has been shaken after Archbishop Palma announced its reconstruction. Though one of the oldest edifice in the city, Patria didn't become a heritage site. So to maximize its space along with the 500th celebration of Christianity in Cebu, Archbishop Jose Palma partnered with Cebu Landmasters Incorporated for the development of Patria. Even with the opposition of some religious and historical groups, including Architect Melva Java of the Archdiocesan Commission on Cultural Heritage, a BOT or build-operate-transfer agreement was decided. According to its target date around April 2021, Patria will transform into a commercial space with two level parking area that can accommodate more than 300 vehicles. The current parking area will be turn into a promenade garden while a pebbled road from Cathedral will be added as well. These changes might give Patria a new exterior, but the rich history of its construction and the spirit of love and faith will remain with it, according to the Archbishop.
Whatever happens to Patria remains to be seen. But surely (hopefully) after reading this, you'll take time to look or visit the place across the Metropolitan Cathedral.