The Pinetree Mountain Resort is an exclusive, by reservations first resort located in the picturesque mountain top of Gaas Balamban, Cebu.
Contrary to what other's say that the place is private (no outsiders allowed), it just newly opened to take on reservations and you can do so by emailing their booking office at [email protected] or you may call them at (032) 422-3388. Since they are still on soft opening, they have requested us to direct all inquiries via email.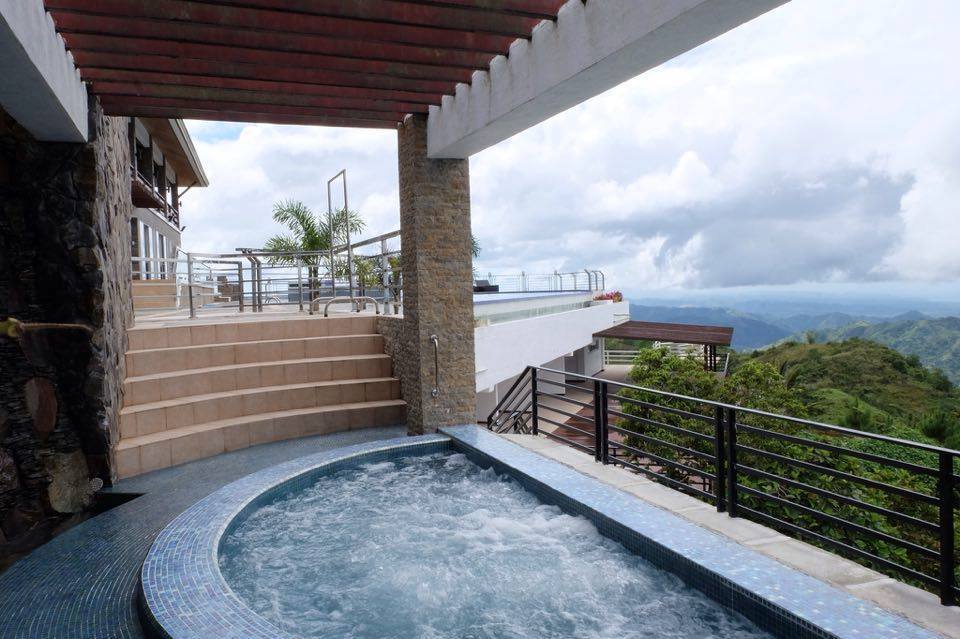 The rates for the place are as follows (hold on tight because this is not going to be cheap!):
Overnight use will cost you and the gang (because you'll need a minimum of 3 5 rooms) at least PHP 18,000.00 30,000 at PHP 6,000.00 per room. The resort has a dozen or so rooms available.
If you think you'd rather go day use and save like in most cases, that's not going to happen here by no means. Day use package will set you back at PHP 10,000 and the minimum count is 30 10 pax! That's mainly because the resort's target market are huge groups like corporate team building and such. The package is good for 5 adults + 3 children under 7 years old, the use of infinity pool, and food corkage of PHP1,000.
Check in time:
Option 1
Check-in: 8:00AM
Check-out: 4:00PM
Option 2
Check-in: 9:00AM
Check-out: 5:00PM
Update regarding bookings:
For overnight stays, you can actually just book 1 room and wait for others to make a booking of at least 2 other rooms. Once there are 3 rooms booked for the same date, then your booking is good to go. Therefore, you don't have to book 3 rooms although of course if you do so, you won't have to wait for others to book rooms on the same date that you have chosen.
The same goes for day use, you can just reserve 10 pax and wait for another 20 to reserve on the same day you want.
If your still interested, then read on to know how to get there…
The easiest path for most people would be to get to Gaas Balamban from JY Square in Lahug Cebu City.
From there, you can take whatever ride (motorcycle/taxi, etc.) going to Gaas Balamban which is about 1 hour travel.  Pinetree Resort's gate can be seen on the main Transcentral highway before Adventure Cafe. Of course you have to text and coordinate with the resort's caretaker first so the gate to mountain heaven opens up for you.
Once there, we're sure you'll be posting pics like so: