The plan of grooming the Municipality of Cordova to becoming "The Sentosa of Cebu" is slowly taking progress as the proposed 1,500 hectares reclamation project has been announced to finally push through. This announcement was done online last July 9 after SM Prime Holdings Inc. made known to the local government that they are renewing their commitment of investing in the municipality.
The Municipality of Cordova is a third-class municipality that borders Lapu-lapu City on the south of Mactan Island. It owns one of the biggest seagrass beds in the country – the 3,500 hectares foreshore land – which is the target reclamation site for this project.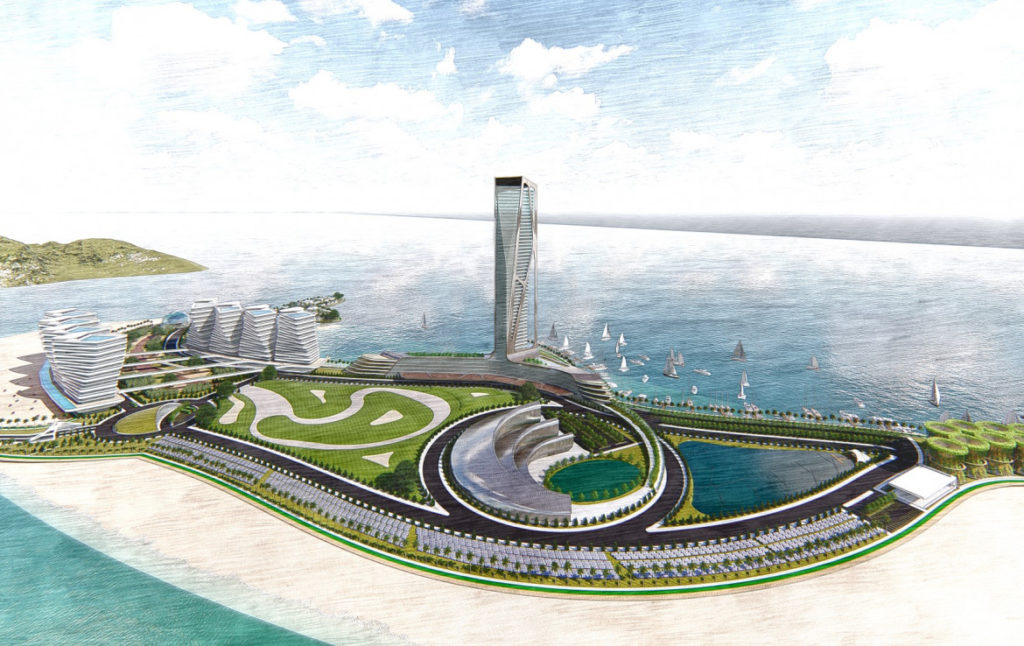 In an interview, Cordova Mayor Mary Therese Sitoy-Cho confirmed that the consultants from SMPH – the real-estate arm of SM Investments Corporation – informed them of the corporation's plans of proceeding with the next stage of the project which is the detailed engineering design. SM already asked permission and approval from the local government, Department of Environment and Natural Resources, and Philippine Reclamation Authority to bid the DED to a contractor.
How would with Proposed 1,500 Hectares Reclamation in Cordova would look like
The 1,500 Hectares Reclamation in Cordova is estimated to be completed by 2028 and would be composed of four artificially-made islands – which will be developed into a world-class lifestyle destination that would feature a cruise terminal, marina, beach, eco-parks, golf course, churches, retail centers, civic centers, cultural centers, and promenades with inland transportation consisting of buses and a train with a railroad.
This will be built near the 10,000 Roses Café and the third Cebu-Mactan Bridge. The actual civil works for this multi-billion public-private partnership project is estimated to start in between 2022 to 2023. However, further consultations need to be done first, particularly with Cordova's fishing communities, before the construction can commence as part of the agreement requires coordination not only with the LGU but as well as with the townspeople – who will undeniably be affected with this project.
According to Mayor Cho, the main concern of Cordova's fisher folks include their fishing route and the town's mangrove areas which will be severely impacted with this project. Based on the assessment report, the coastal barangays that will be affected by the reclamation include the barangays of Alegria, Bangbang, Buagsong, Catarman, Cogon, Dapitan, Day-as, Ibabao, Gabi, Gilutongan, Pilipog, Poblacion and San Miguel.
Under the law, a proposed reclamation project can only be given clearance if a feasibility study has been done, an environmental impact statement and environment compliance certificate has been issued, and support from the local government has been given.
Photo source: https://bit.ly/39rcqKs