Cebu is not only the home of the country's grandest festival, Sinulog, but to a number of other festivities that celebrates culture and tradition. One which is Consolacion's "Sarok Festival".
What is Sarok Festival?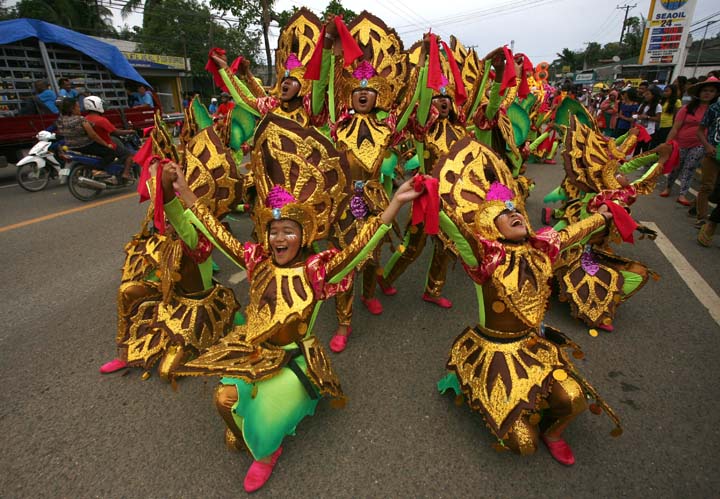 "Adlaw sa Consolacion" is an annual celebration of the municipality's foundation. This is duly highlighted through the Sarok Festival. Sarok is a native hat made from bamboo strips and dried banana leaves used by the farmers of Consolacion to protect themselves from pouring rain and raging heat of the sun. This has been a major source of livelihood of Barangay Tolotolo. Merging together the familiar Filipino folk dance steps of Miligoy de Cebu and attractive costumes paired with saroks resulted to beautiful culmination of culture and arts.
When is Sarok Festival celebrated?
Sarok Festival's history can be traced on its first celebration in 1996 in honor of its Patron Saint San Narciso – chosen after the namesake of the governor's wife, Narcisa, who accepted the municipality's petition to become an independent municipality apart from Mandaue. This was however moved to February 14 through a resolution mandated by local officials, as part of the Founding Anniversary of the Municipality of Consolacion.
On its 99th Founding Anniversary, Consolacion continues to illuminate a legacy of love, service, and unity shown through the use of sarok.