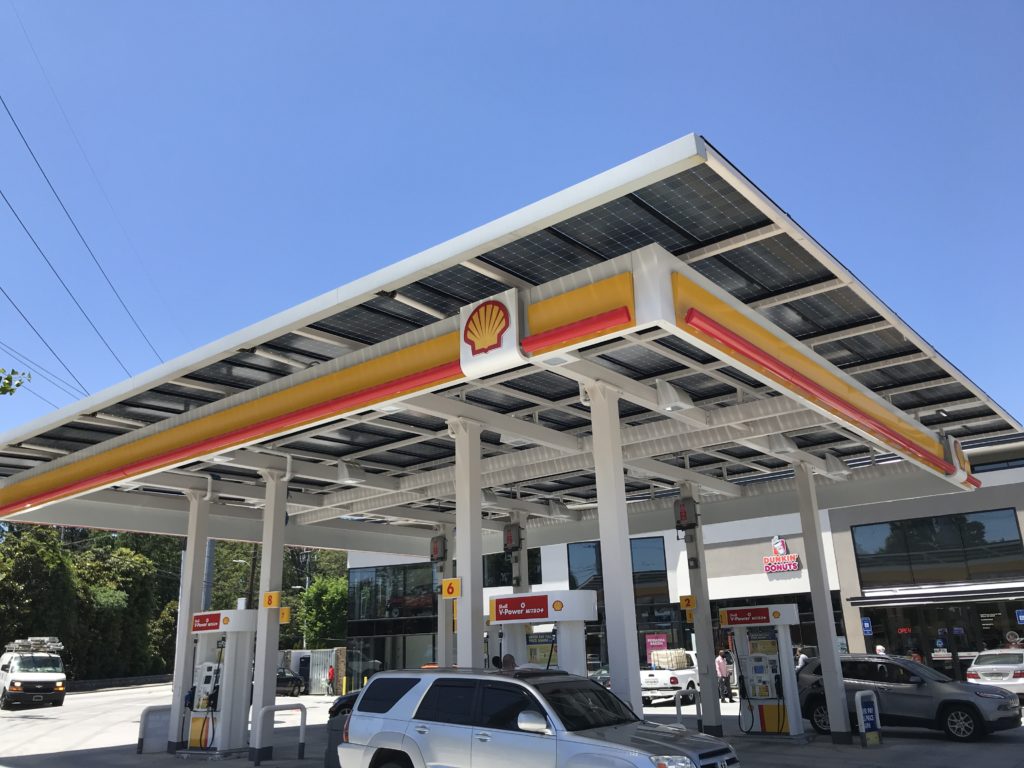 The concept of having "eco-friendly" and "sustainable" products in the market is slowly becoming a trend– a good one. This is happening because of major social media uproars brought to you by concerned citizens from all over the internet. The internet is such a powerful tool. It communicates to billions of people. It moves mountains.
If not because of social media, would big companies even bother upgrading their systems?
Thankfully, this movement is generating positive responses from several companies. One of the businesses that I am talking about is Shell–  a huge gasoline station business.
Shell has just recently opened a branch that supports an environmentally friendly gasoline station by using solar panels, rainwater catchment, a plant wall that waters itself, and by using paint that converts pollution into clean air. How cool is that?
Shell Global Networking claims that this project is the first– in all Shell branches all over the world.
Thanks to the customers for voicing out their concerns, for making this happen because according to Shell's planning manager, Randy del Valle, "This is the first site that is customer-centric with a sustainable angle because we want the community's voice to be heard."
He continued, "Our retailers are our engine who talk to our customers because they really know the market.
They also share with us what the customer wants so all the insights when we build are practically shared by our retailers and dealers. They are in tune with what the customer wants and then we ensure we co-create new things together."
The branch also has the nearby high school in mind. They built a space for the students to have a safe place to study, eat, and wait for their parents to fetch them from school. They have also placed food and drink stations within the area to boost their customers' satisfaction.
While waiting for your car to fill up, you can go ahead and get some milk tea, or buy pasalubong for your hungry kids. It is convenient and safe. I have once passed by the area and it seems like people are really enjoying the new establishment.
"We designed it to make it into a community hub for students where they can study at the second floor, and also boost the local food brands in Cebu," says Ricky Altonaga, Shell's district manager for Visayas.
True enough, students find joy in hanging out with their friends without having to travel far from their school after school hours. Group studies are also welcome here which makes it even more attractive to students.
The Shell station is located in Gen. Maxilom Ave. (Mango Ave.) across the University of San Carlos North Campus.
Supporting Shell's efforts in making this world a better place is a step moving forward. Their response to the earth's needs is impressive, and it is something that we all should follow. Let us all be inspired to take care of our environment one step at a time, and with our new conscious efforts, help build a community that walks the talk.
Source: Shell showcases new green station