Preparing Noche Buena is one tiring task to do especially if you are hosting a big party without help! Sometimes, we run out of new dish ideas to cook, but most of the time, we don't have much time to prepare.
If you are preparing last minute Noche Buena dishes but still want to show off, consider these recommended and easy ideas that you can do by yourself.
Shepherd's Pie
Shepherd's pie is not a usual treat during the holidays, but it is something that you can make without much tinkering. The pie consists mainly of mashed potatoes, vegetables, ground beef, and cheese on top. You can add green peas, corn, carrots, and seasonings to taste. It is very filling and extremely easy to do: assemble everything in a pot, put it in the oven for 30 minutes in 400°F. Follow a recipe here.
Lasagna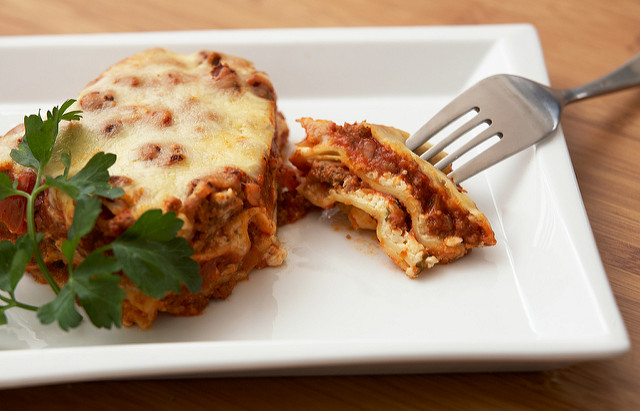 We often ditch lasagna for the classic spaghetti and although we love our thin noodles, we cannot forgo of the fact that lasagna is a star. One serving is already filling so you don't have to worry about running out of food on the table. If you have not tried making lasagna yet, check this recipe out.
Honey Glazed Ham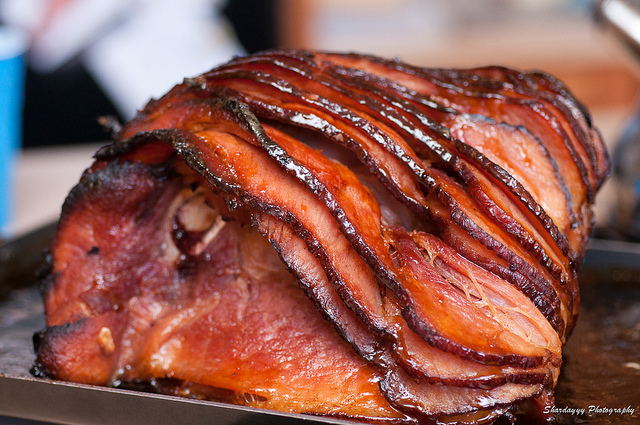 It is almost impossible not to receive a store-bought honey glazed ham from your company, friends or family but if you happen not to have any during the 24th, maybe you should try making your own version of the popular Christmas present.
I would love to link something from Gordon Ramsay but nevermind, so here's something fast and easy to make at home. Ham is a staple in every Noche Buena, so don't forget this dish!
Homemade Boneless Lechon
Yes, you can make boneless lechon at home! During this season, people forget about their fitness goals and dig into whatever dish that they could reach. Make every arm stretch worth their while by cooking only the most delicious meals with the softest meats! You won't go wrong with boneless lechon because everybody loves to eat pork! 😉 Don't forget to follow these steps religiously in order to make the skin crispy!
Beer-Marinated Chicken
Chicken also never leaves the Christmas table because who doesn't love chicken? Allow your visitors to treat oneself to your marinated chicken with a twist: beer! Marinate your whole chicken to give it a nice kick and unique flavor that everyone will remember you for.
Get the recipe here.
Lechon Kawali
You probably know this by know, but lechon kawali is another staple. This can double up as a pulutan during the after-party. I do not know of anyone who does not like lechon kawali, so again, you can't go wrong with this. The dish is made up of pork belly season with salt and pepper. Not sure how to do it? Read more.
Baked Eggplant with Cheese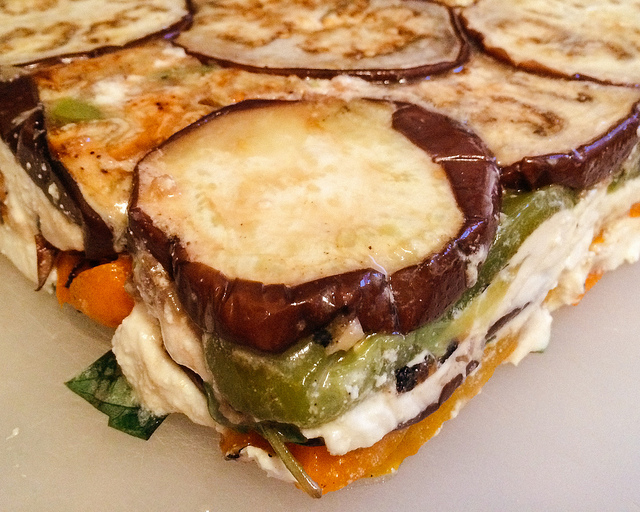 This dish is something new to the eyes but is worth every bite. Kids would love to eat their eggplants now because it is loaded with cheese. Although the dish is an unpopular choice for parties, you should give this one a try. You can also incorporate eggplant into your lasagna dish to make eggplant lasagna! Here's a guide to help you.
Paella Valenciana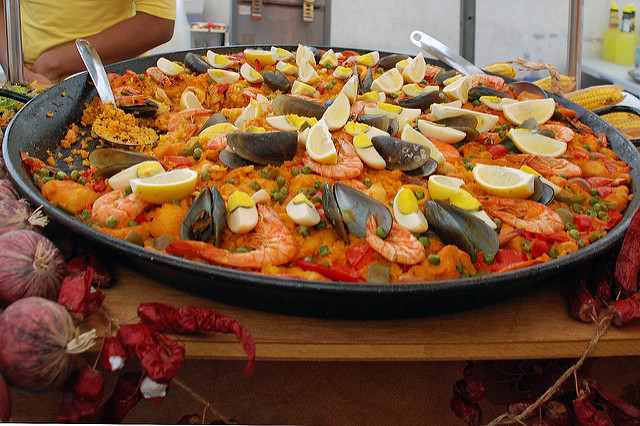 Paella Valenciana is a complete rice meal that smells so much like Christmas. The main ingredient is rice which I think is very Filipino (although the origin of the dish isn't). Paella Valenciana consists of eggs, pork, chorizo, chicken and you can still add other ingredients of your choice. Shrimps are a popular option. Follow a recipe here.
Escabeche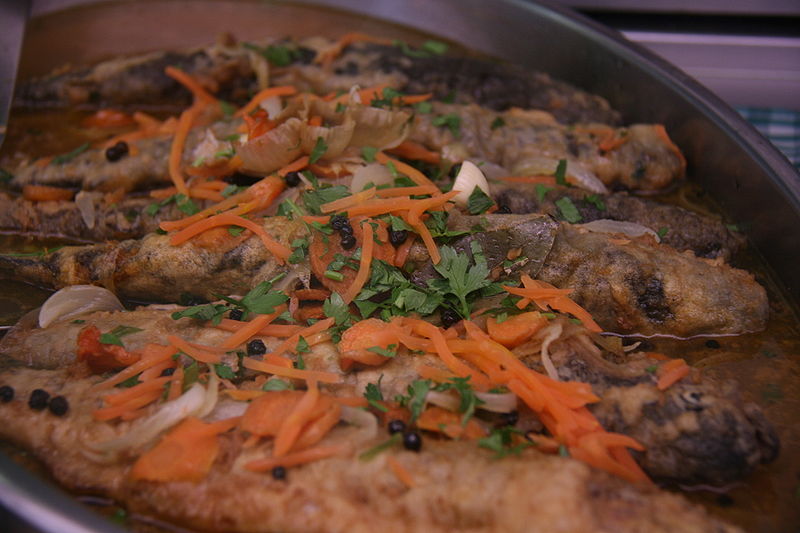 Add seafood to your menu for a nice variety! This one is for those who don't eat pork or are allergic to chicken, so at least you have a very pinoy option for them as well. To make escabeche is super easy. Follow these steps to make the dish.
Pancit Palabok
Whatever the occasion is, pancit should always have a place in every party table. For this season, level-up your pansit game by cooking one of our faves: pancit palabok. Don't forget to garnish it with crunchy chicharon and lemonsito!