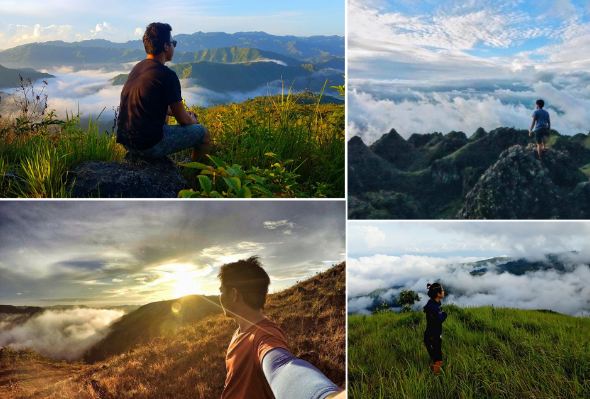 Ever since the Filipino movie That Thing Called Tadhana was released, I gained a deeper desire to conquer mountains (figuratively and literally). No wonder why trekking is such a good therapy for those who are going through an emotional roller coaster because journeys like this teach us how to work hard for what we want. Every step we take is a move forward towards our goal– which is to be happy.
Once we reach the top, all hardships will be given meaning to and all you will ever care about is the beauty that life has to offer.
This post is not just for the brokenhearted, but also for those who wish to see life– and Cebu from a different perspective. Cebu is more than just lechon and white sand beaches and this article will support that claim!
Here is a list of spots in Cebu where you can experience the sea of clouds.
Mt. Naupa, Naga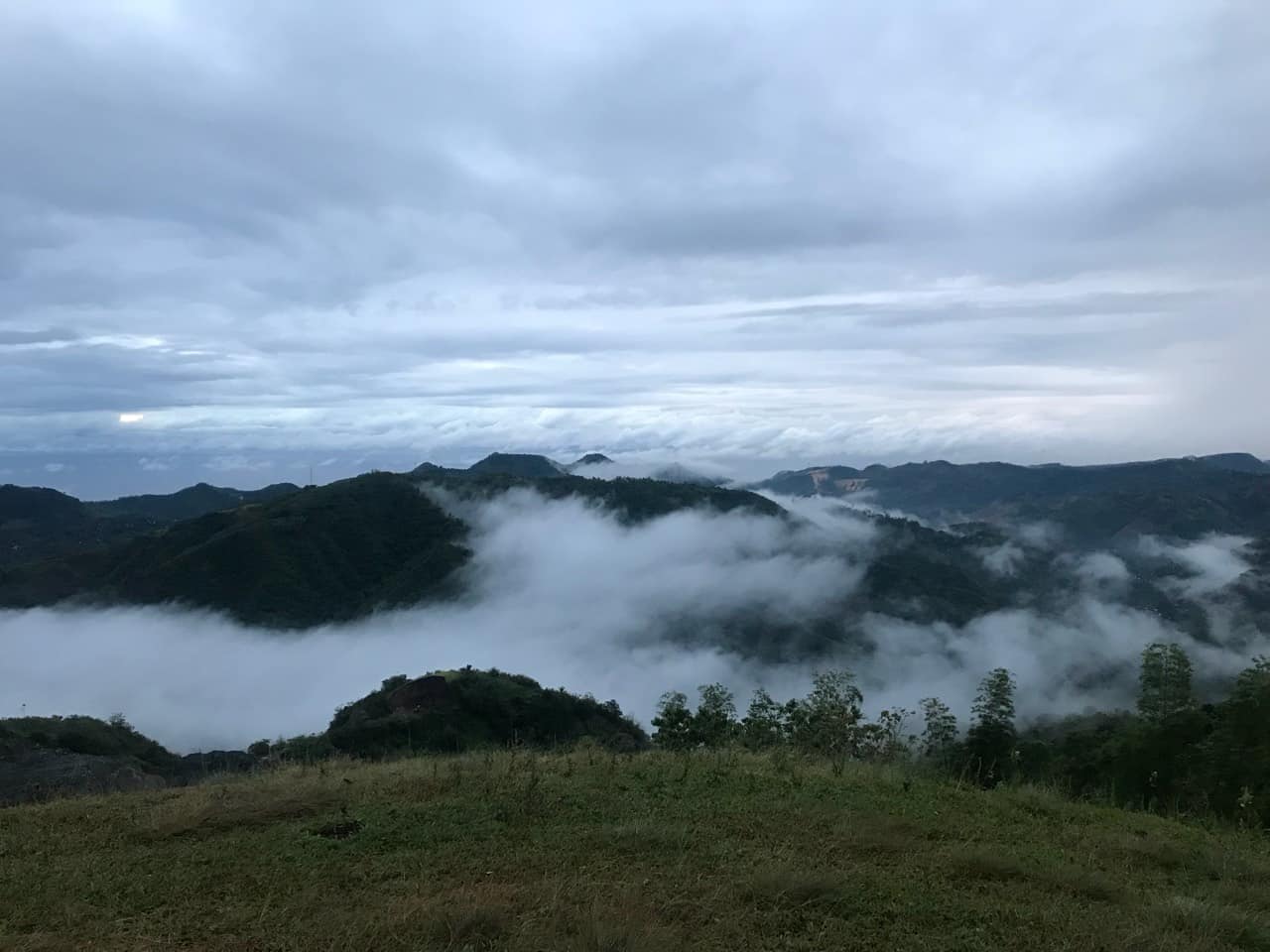 Mt. Naupa will literally take your breath away. I wish I knew, but the trail requires trekkers to have exercised days before coming to the mountain because it can be very challenging to us, who are not exactly physically fit. The trail is narrow and the cliffs are very deep. The slopes are pretty high, too. It takes a lot of courage to be able to conquer all these in just an hour!
You read that right, Mt. Naupa can be hiked for an hour or so, could be less depending on your pace. The way is slippery so remember to use proper footwear to avoid unwanted accidents.
On our way there, we already saw an astonishing view. We were surrounded by all healthy green plants and even came across ripe fruits along the way. A few more steps was a hut. There, we registered and paid a little amount of 20 pesos for their environmental fee.
We also got to encounter locals there. Many kids will be willing to assist you and volunteer to be your guide in exchange for a little amount.
The trek is not easy and may not be friendly to beginners. However, the trail is very doable with a little preparation ahead of time.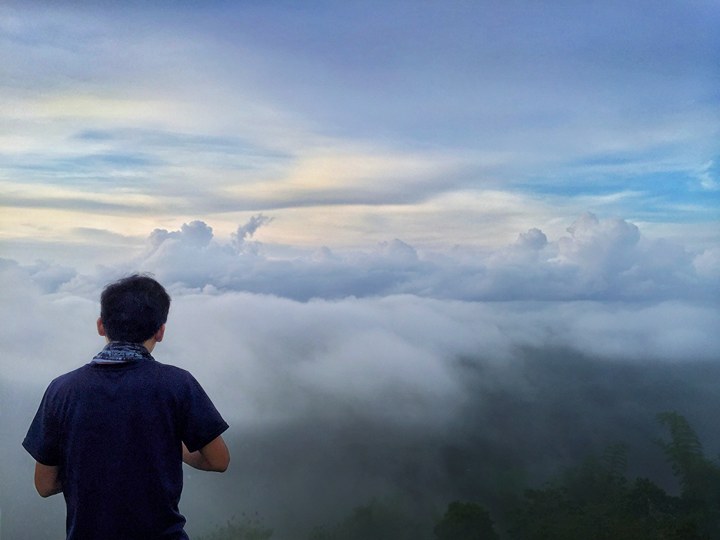 After an hour, we reached the top of the mountain. It was a very stunning view.
Shortly after we got to rest, we set up our tents to prepare for night time.
In the morning, we were awoken by the coldness of the weather so we got up and were surprised to see a more stunning view! Together with the sunrise, a sea of clouds appeared right before our very eyes.
How to get there
From Cebu South Terminal, take a mini bus to Naga. The fare is only around 30 pesos and the trip will not be longer than an hour. Get off at the South General Hospital. From there, take a habal-habal to the foot of Mt. Naupa (landmark is a chapel in Brgy. Cogon) and pay around 50 pesos only. The trip will take you about 30 minutes.
Mt. Mago, Carmen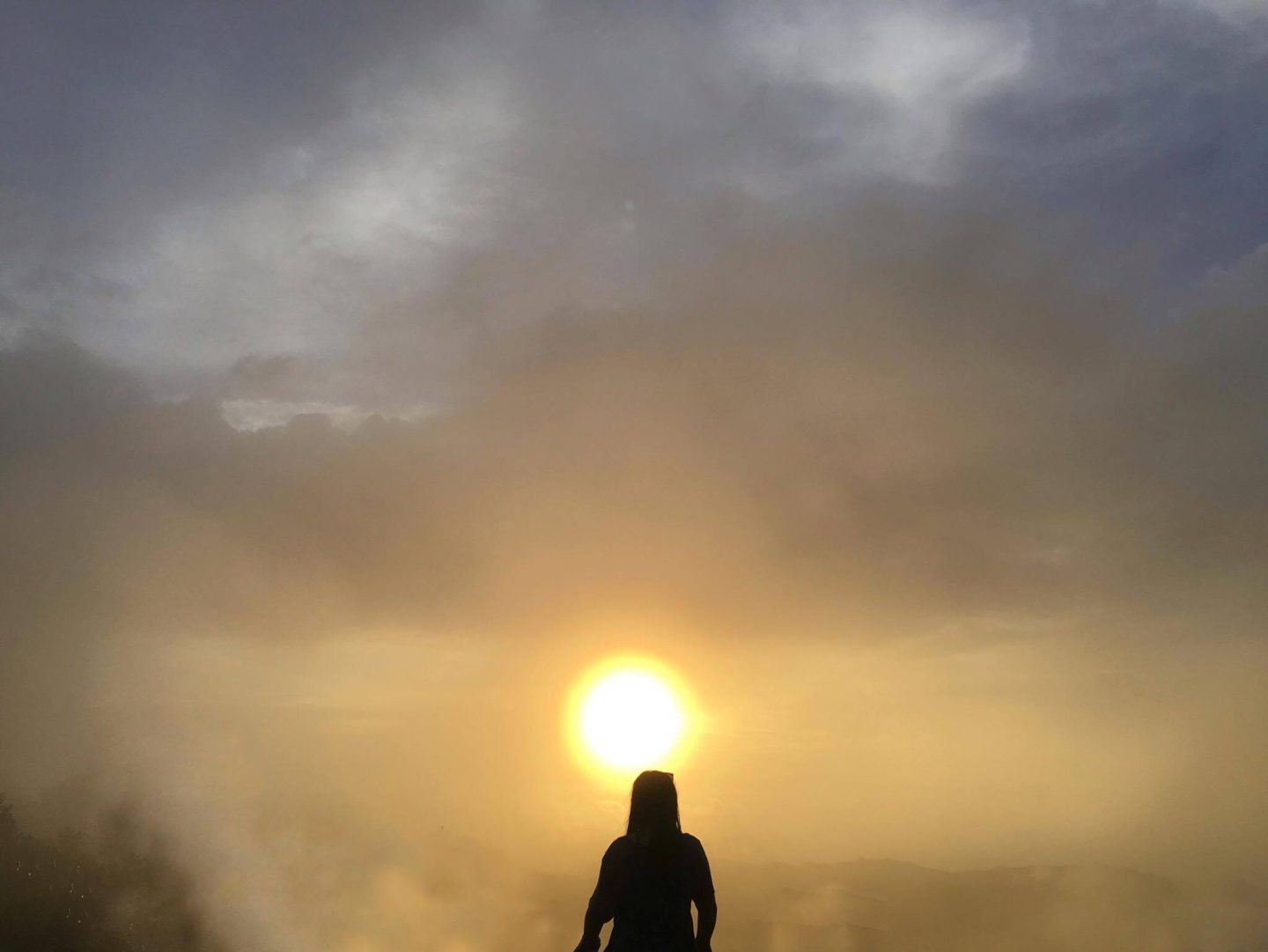 Northern Cebu also has its own peaks that feature nature's natural beauty. Mt. Mago is just one of them. It is located in between Carmen, Danao, and Tuburan, right at the border. Non-hikers like me would enjoy this peak because it is beginner-friendly. The trail is easy and light, and the scenery is exceptional!
On the way to the peak, we met locals who were very glad to see us. They offered to assist us on the way to the top. I don't think you'll need a guide because the trail is really easy but you can ask for assistance just to be a little safer. We also came across animals such as horses and water buffaloes, relaxing in the puddle.
It was a very refreshing view to see a usual scene from televisions about provincial life. If you need a quick vacation to re-energize, I think going up to mountains like this would be very helpful and invigorating.
The hike took about an hour or so. As mentioned earlier, it was a very easy hike but it would be a lot easier with proper exercise days ahead and not eat a lot before stepping foot on the mountain. Bring snacks to keep up.
Before going to any hike, remember to always bring at least 1 liter of water to avoid getting dehydrated along the way. Also, keep in mind not to leave your trash on the mountains. Whatever you need to throw away, keep it inside your bag until you find a trash bin.
How to get there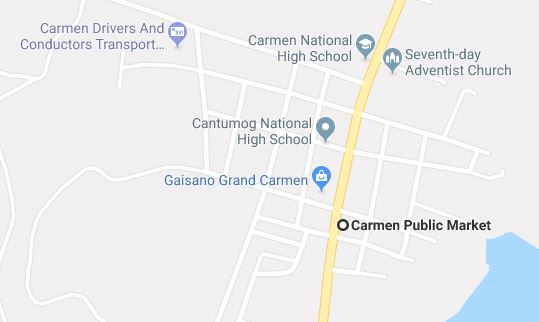 From Cebu North Terminal, hail a mini bus or a regular bus to Carmen. The fare would range about 40-60 pesos depending on the type of bus you take. The trip will only take about an hour or so from the terminal to Carmen Public Market. From there, take a habal-habal to Brgy. Santican where the peak is found. The trip is only more or less 30 minutes.
Once you get there, ask around and hire a guide. It is not necessary but it is recommended.
Osmeña Peak, Dalaguete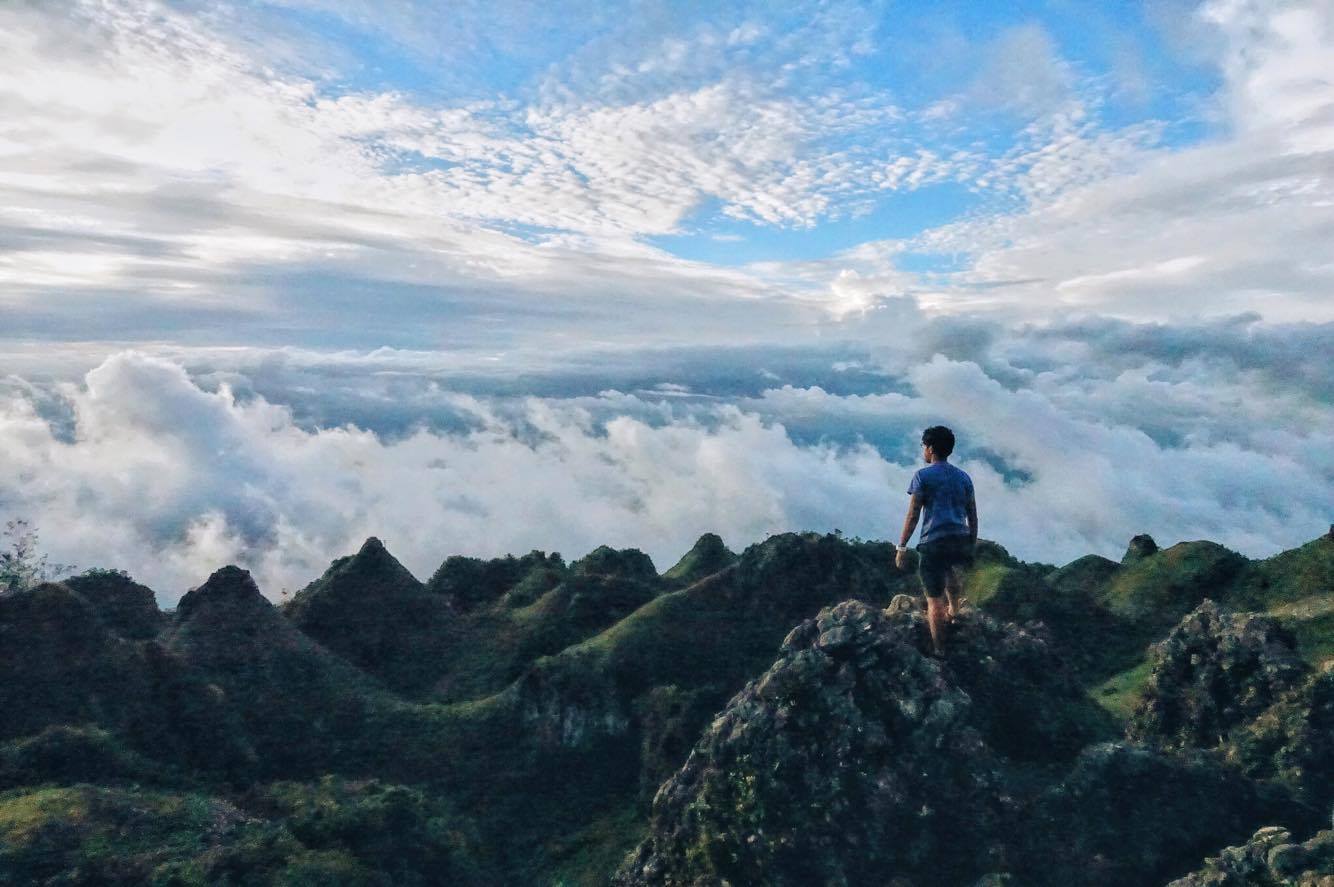 Since Osmeña Peak became internet famous, people have been booking trips to the peak. It is the highest in Cebu which explains why people are magnetized to visit the place. The sea of clouds rarely appears but don't worry, if you don't get to witness it during your trip, you will still be taken aback by the wondrous sight the peak will give you to save the day.
Every single time you visit, you will be surprised with different perspectives– all delightful and very picturesque.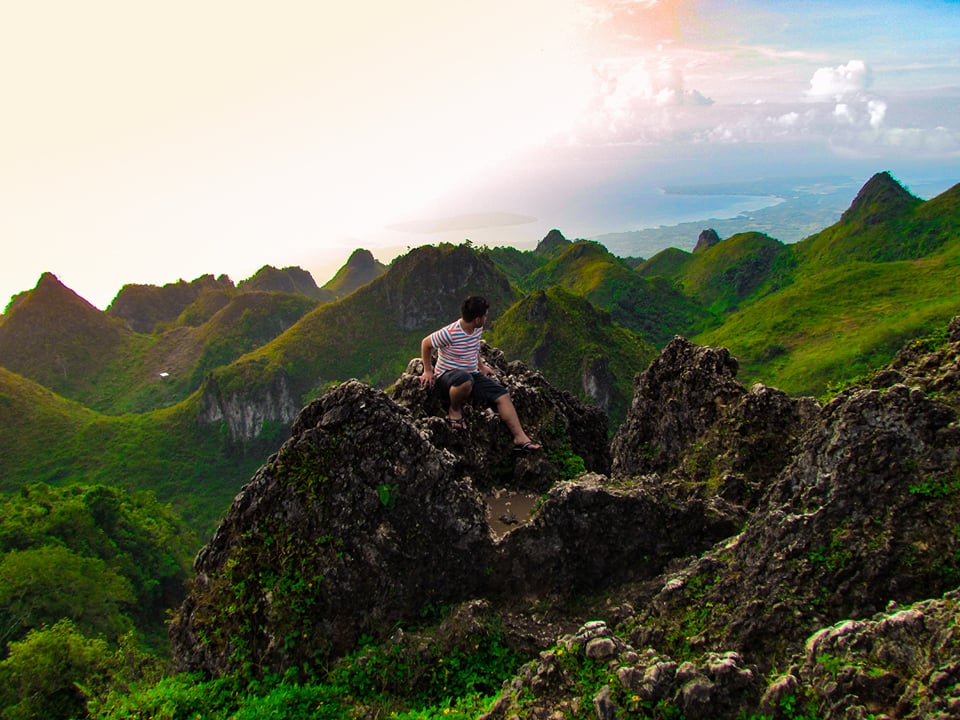 Beginners like me will love climbing the peak and would even want to go back. The way up is easy peasy but the view from the top is priceless. You will see Cebu from a different and a more beautiful angle. When the sun's up so bright, clouds will hover over and around you and the weather is expected to drop significantly so it is very cold up there.
How to get there
Start from the South Bus Terminal where you will take a bus that is going to Bato/Oslob. Get off at the Mantalongan-Dalaguete junction and from there, hail a habal-habal to the foot of Osmeña Peak.
Travel time is approximately 3 hours and 30 minutes and the total amount you will have to spend is 150 pesos per person.
Mt. Hambuboyog, Ginatilan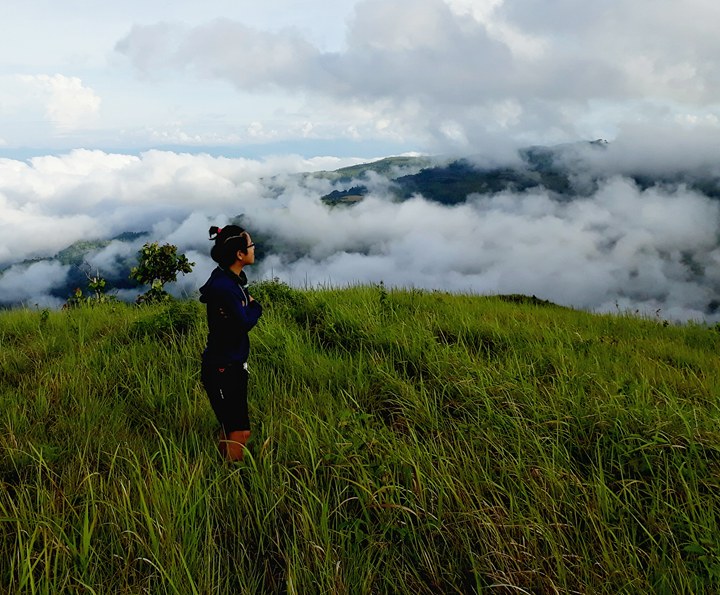 Another rising star when it comes to mountaineering is Mt. Hambuboyog in Ginatilan. I love this mountain because the trail is very easy that you can ride a motorcycle through the trail! It is a shortcut for the lazy ones. Anyway, the travel time is about an hour from the town to the mountain.
The scenery on the way there is very beautiful and the sunset is incredible!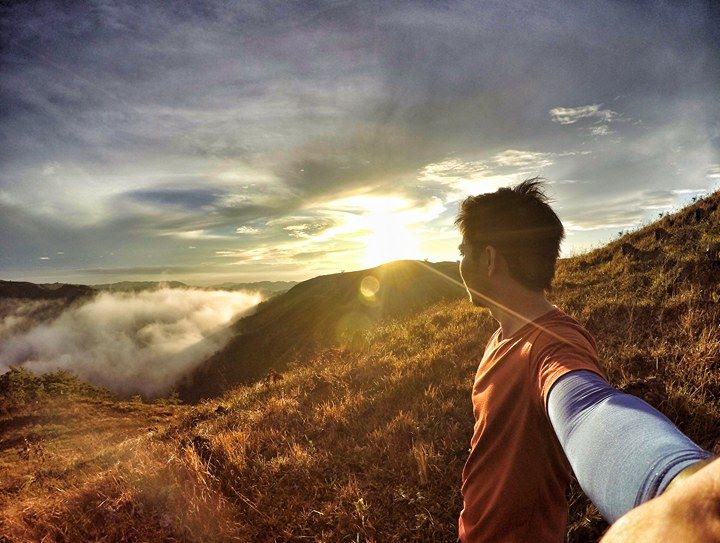 Isn't that stunning?
Before the sun took a rest, we set up our tents in preparation for the night time. The next day, the sea of clouds appeared and it was the best morning I have ever had. It looks very similar to Mt. Pulag only with less trekking involved.
How to get there
Ginatilan is in the southern part of Cebu so from the city, go to the South Bus Terminal and hop on a bus that is going to Ginatilan. You will arrive 4 hours later. Get off at the market and then hire a habal-habal to take you to Inambakan Falls. The fare is more or less 25 pesos per person.
Another option is to tell the habal-habal driver to use the short-cut where you will be taken to the campsite where you can setup your tents and for an overnight stay. This a good option if you don't like trekking at all.
Danasan Asturias Peak, Danao
There is nothing more fulfilling than having to look at the blue skies at eye level, almost touching the clouds like what we have always wanted to do when we were younger. Clouds are very light and fluffy, who wouldn't want to be one with the clouds?
You can do that in Danao, Cebu. Who would have thought that there are so many peaks in Cebu where you can see and even touch clouds without risking so much?
Danasan Asturias Peak is found around Danasan Eco Adventure Park where you are free to do mountain climbing, ATV riding and many other kinds of stuff. My favorite kind of adventure is this– chasing the clouds.
A little hike from the park is a hill that is very doable and easy for beginners. The hike is more or less 15 minutes depending on your pace. You should start walking before the sun rises.
From the top, you will see hills covered with clouds, like a rushing water in the rivers.
How to get there
Go to the North Bus Terminal and take a bus to Danao City. Once you reach Danao, go to their jeepney terminal where you will find plenty of habal-habals waiting for you to pick one. Then just tell the driver that you are heading to Danasan Eco Adventure Park and they will take you straight to the destination.
For more information about the park, you can contact them at 239 5654.
Mt. Manunggal Peak, Balamban
The sea of clouds only appears when the weather permits so it is better to check the forecast ahead before going up.
Mt. Manunggal is a historic peak. Why? If you remember from our history classes, Ramon Magsaysay, the 3rd President of the Philippines, died in a plane crash and it happened here. Such a tragedy if you think about it.
Anyway, the view is very impressive on its own. The temperature is very cool, the peak is high and the clouds envelop the hills just right. When the sun rises, the view will turn into orangey-colored cloudy goodness that not even a good camera can give justice to.
Given the history of the place, the trip to the top will become more meaningful knowing that a significant life whose purpose was to serve the country was killed in the same spot where people can come to view the sunrise as a mark of a new day.
How to get there
From Ayala Center Cebu, go to the terminal where you will find vans heading to different locations. Pick the one that's heading to Balamban, just tell the driver ahead where you wish to be dropped off. Travel time is an hour or so and the fare is 120 pesos only. Get off at Brgy. Busog Hall and from there, take a habal-habal to the training center. The fare is 100 pesos.
Once you reach the center, you will be asked to pay 80 pesos as an entrance fee and they will inform you the next step. Once the registration is complete, head over to the campsite where you can set up a tent for an overnight stay. You can also ask for a guide to take you to the peak.
Reaching the mountaintop is a very incredible feeling, no matter how short the journey may be. Trekking is a significant help for those who wish to let out an immense amount of energy from within. I hope you find this post helpful. If you do, please share it with your friends!