Many of our readers loved our last unlimited seafood feature but that restaurant is in Carcar, so far from Cebu City! Worry no more because another unlimited seafood restaurant has opened and it is nearer than ever!
Unlimited food is this generation's craze. But have you heard of unlimited cooking as well? In this restaurant, you will be experience both, plus SUGBA all you can on the weekends! For 199 pesos only (weekdays), what more can you ask for?
Missing you mom's home-cooked meals? Aside from seafood, they also offer a few more lutong bahay dishes such as porkbelly, kinilaw, saang, and manok bisaya– more reason to come here to dine!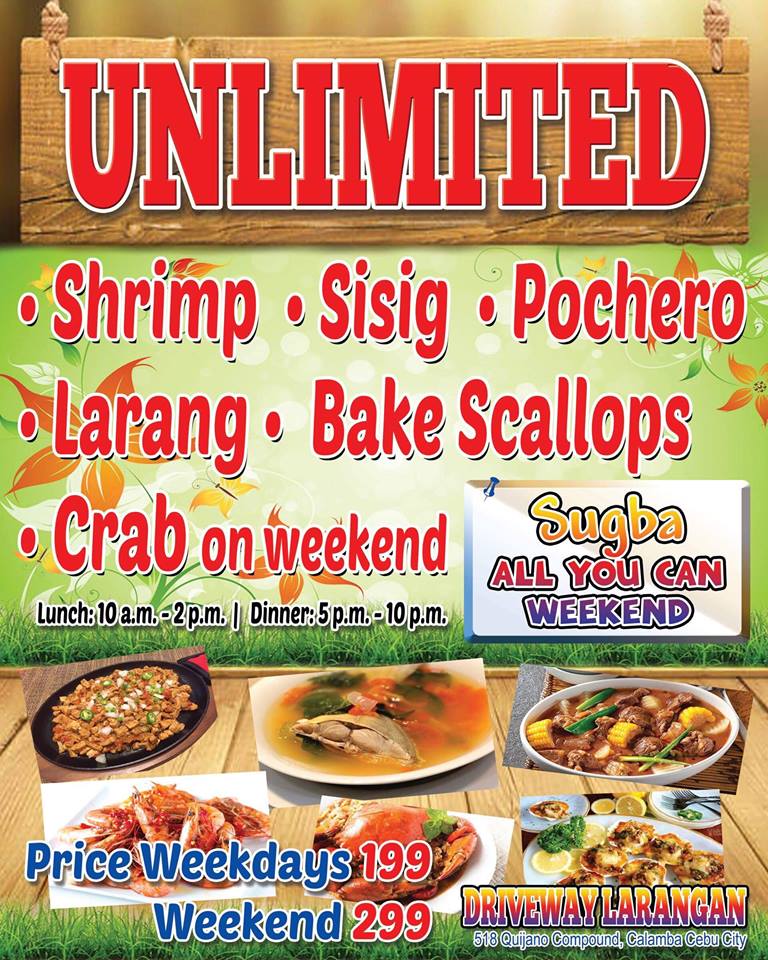 Let's face it. One can't resist seafood, how much more when it's offered with no limit? Shrimps, scallops, fish and crabs are only a few of our favorites, and they are all present in this newly opened driveway in V. Rama Street! Fresh seafood (and so much more) are served daily and people can't stop coming back!
The restaurant serves uncooked food, and it's up to you how you want to cook it. It is EAT AND COOK ALL YOU CAN! Do you want to grill your scallops or eat them raw? Hmm! Remember to take photos before eating!
Food is good, based on the reviews. Their sauces are really what makes the restaurant stand out among their competitors. However, while customers love having unlimited food, their time there is limited to an hour and 30 minutes only.
This is to give way to the new customers who are hungrier than those who have already eaten. If you think you need more time, you will be required to pay extra to ensure your spot. This means no more long chikas with your friends and more eating! It's still good news, right?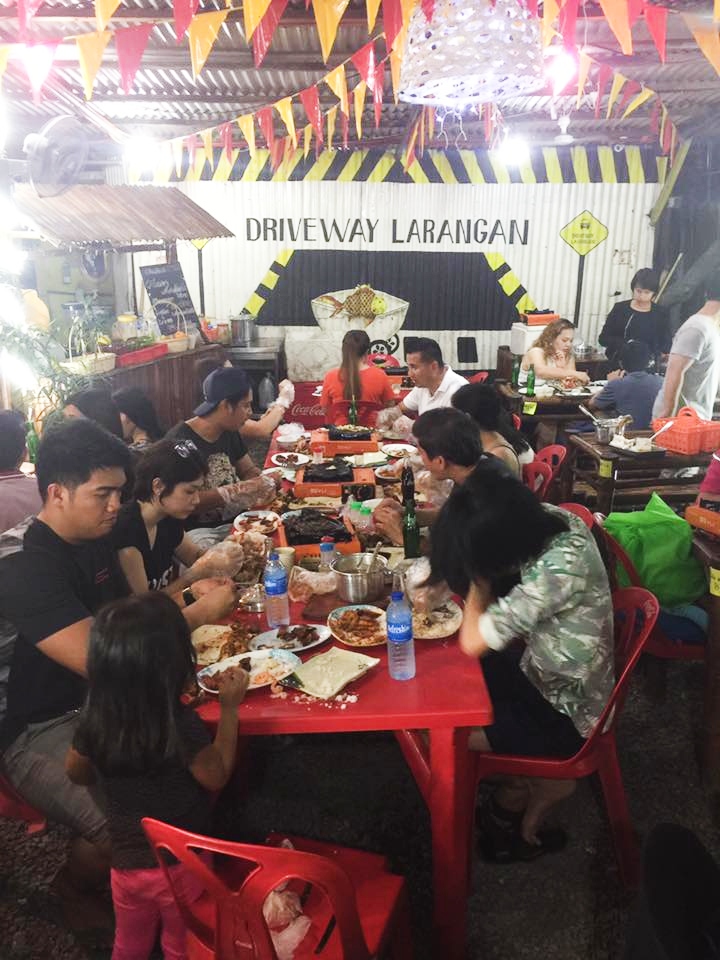 Photo by Driveway Larangan & Seafood Street
How to manage your time is all up to you. People really love their food though. So if you are not in a hurry, maybe you can give this a try! One round of seafood is already a bang for the buck.
Driveway Larangan & Seafood Street has not limited their service to only serving seafood, though. They also have pochero, larang, sisig, chicken wings and so much more! No wonder why people love their restaurant despite their time limit!
Make sure to call them for reservations before coming!
How to get there
Driveway Larangan & Seafood Street is located in 518 Quijano Compound, V. Rama Ave. Calamba, Cebu City. If you are familiar with Calamba Cemetery, just drive straight then turn left after Radiator Shop. They are open from 10 AM to 2 PM for lunch and 5 PM to 10 PM for dinner. You can also take 06G or 12L if you are commuting.
The place is really just a small driveway that was converted to a restaurant. For more info, please contact them at 0923 511 9938 or visit their Facebook page now!