Jackfruit Burger, a nutritious chow made from 100% plant-based ingredients flavored with a savory homemade barbecue sauce. // Photo Source: Radisson Blu Cebu's Facebook Page
More and more people have been switching up their diets, they've gone vegan and there's a lot of good reasons to back that up. There's a ton of amazing ways that being vegan can improve one's life. We're talking about great health benefits, more cost-effective ways to utilize our resources, less stress on the environment and a lot more!
People choose to go vegan for their own distinct reasons. This is a big lifestyle change and is easier to sustain when done whole-heartedly. In the consumer world, we show support with money and with every purchase is like a vote of support. So when buying commercial products, we should also consider not just the products but the practices and morals of the company.
For this reason, it's only right that we educate ourselves; so that with every peso spent, you're supporting something you truly believe in. Moreover, a vegan-diet can lessen the risk of mortality from conditions like Type 2 Diabetes, Cardiovascular Diseases, Hypertension, Stroke, Obesity and some forms of cancer.
Some Cebuanos have even joined this practice perhaps for the general reason that it's the healthiest way to live. And for those looking to try this lifestyle and see if it's fit for them or maybe just looking to try out vegan dishes from time to time. We've come up with a list of cafes, restaurants where you can enjoy yummy and healthy vegan dishes and treats. As well as stores that sell vegan and gluten-free ingredients for you to make your own meals at home.
The Green Canteen
…one word – sweet! This sweet canteen not only offers healthy vegetarian/ vegan food choices but they are also budget-friendly. That's a win-win! You'll be eating healthy and yummy good food, plus you'll be saving. Oh yeah!!
The Green Canteen offers what they call Budgetarian Meals – they synced Budget and Vegetarian. It sounds fun and makes you want to try this out. I'm definitely all for this healthy eating and saving. All Budgetarian Meals come with FREE Veggie Soup and Drinking Water.
You can also upgrade your rice into red rice, just add Php 5 and if you want fried rice, just add Php 15. They also have Meatless Kebab, Ginabot made from Mushrooms, Vietnamese Spring Rolls, and many more to choose from.
The Green Canteen is located along Arlington Pond Street. From Jones, take a right turn to the road between Jollibee and McDonalds. Before you get to Casa Verde, you will see a green eatery across Silogan ni Gian.
Visit their Facebook Page for more updates and information – The Green Canteen
Healthy U
~ From the Garden of Eat'in. Down to Earth Good Food with a Heavenly Taste. ~
Healthy U offers "all things veggie" — vegetarian dishes in Filipino, Cebuano and International cuisines. You can definitely enjoy all sorts of fresh vegetables, tofu, soy milk, vegan dishes with lemongrass and many others.
The restaurant offers a great variety of vegetable dishes freshly cooked on a daily with unique flavor combinations. Also, they have reinvented some of our Filipino favorites that will bring pleasure to your palate and smiles to your faces.
The staff of Healthy U are constantly creating new recipes and finding ways to make life more interesting. With the commitment to promoting a healthy, vegetarian lifestyle, and providing delicious food that will contribute to that way of life.
In addition to their healthy and delicious vegetarian main dishes, they also offer our favorite side dishes including tofu cheese lumpia, ngohiong, veggie meat bbq sticks. And also they've added pizza choices and sweet desserts to their menu.
For more information and inquiries for party packages, you may visit their Facebook Page – Healthy U' Vegetarian Vegan Sattvic Restaurant Cebu.
You may also call them at (032) 406 2960 and their mobile number 0917 312 6009 and 0910 408 2800
Wellnessland Health Institute
Wellnessland Plant-Based Restaurant and Health Food Store offers guests and diners a variety of healthy cooked plant-based and raw plant-based foods. They offer healthy snacks, salads, juices, pasta, soup, meals, and desserts such as raw fruit ice cream.
In addition to having a vegan-friendly restaurant, Wellnessland also offers Vegan Cooking Classes, Seminars and Workshops, Detox Retreat, Health Orientation, and Holistic Consultation. As well as Acupuncture, Ultrasound Diagnostic Services, Function Room (Heart Space), Yoga Workshops, Martial Arts Classes, and Aura Reading.
Wellnessland Health Food Store offers a wide variety of natural and healthy products. Also supplements such as Vitamins, Immunoboost Powder Drink Mix, and Fiber Support. Wellnessland Food Products can also be ordered online for delivery to your doorstep through this link – FoodPanda Wellnessland
Wellnessland Health Institute is located in 314-C Sikatuna St., Brgy. Zapatera, Cebu City. The place is open daily from 7 AM until 9 PM.
For more information, you may check out their website – https://wellnessland.org/. Or you may give them a call on their telephone number (032) 410 8456 / (032) 414 2611 / (032) 263 0349
Also, check their Facebook Page – Wellnessland Health Institute
Lun-haw Vegan Cafe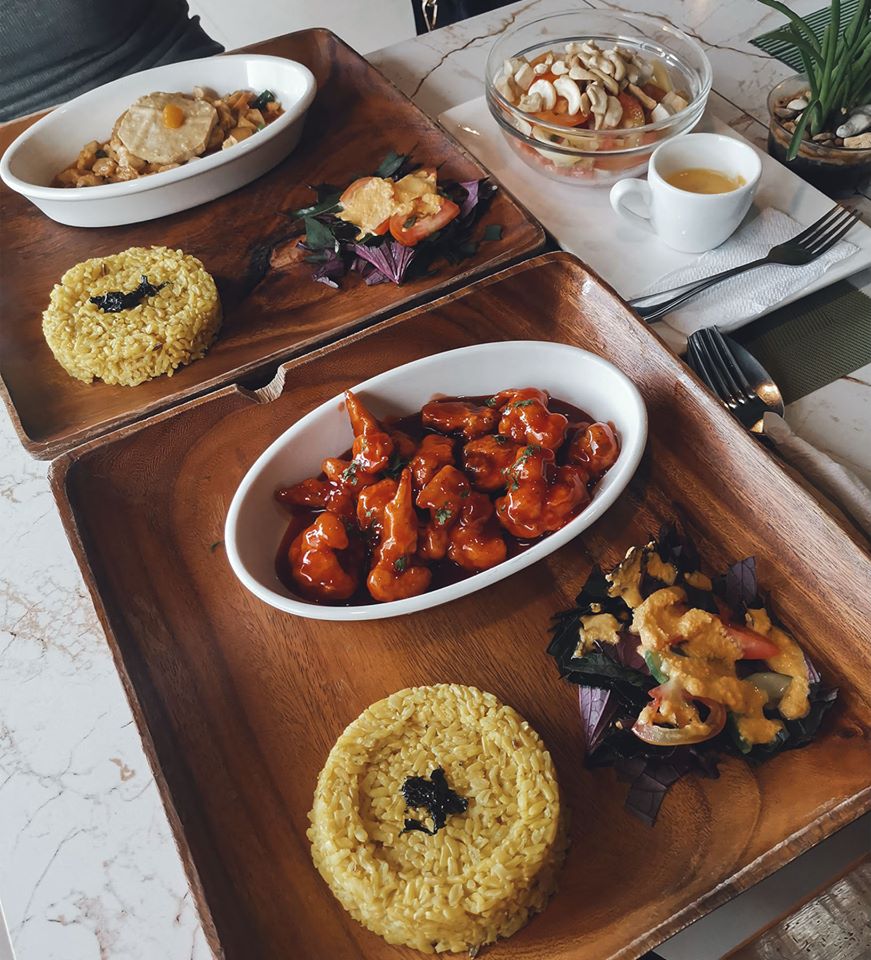 Lun-haw is a Cebuano/ Bisaya word which translates to "greens", is a popular vegan cafe along the streets of Escario. Conveniently located on the ground floor of Maxwell Hotel, it's a dainty and cozy cafe. It's the perfect place for those coming from the nearby gyms in the area and is looking for something to eat that's a clean, affordable and great tasting, after a nice workout.
At the Lun-haw Vegan Cafe, you can enjoy your favorite comfort food minus the guilt. Even those who aren't vegans or vegetarians would love the food here. It's ideal for those who are looking to venture into the vegan lifestyle and or just try out something different from the usual food places around.
Among many other choices are our Filipino favorites such as Vegan Sisig, Chao Fan, and Fish and Fries — all made vegan. The Vegan Burger Steak looks appetizing with its gravy and mushroom toppings. As well as the Vegan Chao Fan with 4 pieces of siomai, and ToFish and Fries served with mushroom chips and vegan thousand island dressing.
Another must-try at the Lun-haw Cafe is their Vegan Burger served with a side of air fries and their take on our favorite – the Buffalo Wings. The Buffalo Wings are actually cauliflowers and broccoli covered with their buffalo sauce and look absolutely appetizing, paired with rice of course.
The Lun-haw Vegan Cafe is located on the Ground floor of The Maxwell Hotel Cebu, N. Escario Street, Cebu City. They are open from 8 AM to 5 PM daily.
Follow their Facebook Page for more information and updates – Lun-haw Vegan Cafe or
You may give them a call on their landline number (032) 418 0390.
PLANET VEGIS
~ The healthy and feel-good experience!
PLANET VEGIS is a Vegetarian and Vegan Restaurant and Cafe that's run by a family who practices the healthy-eating lifestyle themselves. The owners are Ms. Melinda "Nene" and her husband Mr. Robert Lim are both long-time vegetarians who aim to promote good health and nutrition to Cebuanos. As well as to provide a relaxing venue and a cozy eating atmosphere to the health-conscious Cebuanos.
Ms. Nene and Mr. Robert have three children who were raised on a plant-based diet. That's pretty impressive and highly beneficial. We can already imagine how healthy they are and how rarely they got sick. The owners claim that they only make use of fresh, organic and natural ingredients when they prepare their dishes.
PLANET VEGIS is open for lunch, merienda, and dinner daily. They serve an array of mouthwatering yet very nutritious dishes that are carefully and meticulously prepared by their two chefs. On the weekends, they have an "All-you-can-eat buffet" experience at a very affordable price.
And from time to time, they also hold cooking demos and workshops upon request. In addition to the meals that you can enjoy when you dine at the cafe, they also offer a variety of dried and frozen vegetarian health products and a take-home counter.
PLANET VEGIS is located at 42 E. Osmena St. corner Julio Diaz St., Guadalupe, Cebu City with ample parking spaces. They are open from 11 AM to 9:30 PM.
For more information and updates, follow them on their Facebook Page – Planet Vegis Cebu. Or give them a call on their landline number (032) 254 7544
The Detox Bar
The Detox Bar is a Vegan Cafe & Integrative Nutrition Center that offers Detox Programs, Meal Delivery, and Health Drinks. They are known for their "Detox Program" which mainly focuses on natural healing and cleansing the system to embark on a new lifestyle.
The cafe also offers nutrition-based Real Food Diet Meal Delivery which you can choose to subscribe for 3 days, 5 days, or 7 days. The Detox Bar launched their Vegan Ketogenic Meal Plan and they can also customize your meal plan according to your health needs.
The food choices at the Detox Bar composes of a wide variety of vegan and vegetarian choices like Smoothie Super Bowls, Rice Bowls, Pasta, Pizza, Superfood Soups and Main Dishes. Every dish has calorie count and diet labels whether it's gluten-free, low carb, low sugar, hi-protein or vegan.
The Detox Bar also offers Brewed Health Drinks – among their best-selling health drinks are Turmeric Tonic, Beetroot Drink, Lemongrass Brew, Turmeric Chia Fresca, Moringa Drink, Guyabano Blend, Tamarind and Fat Flush Drink.
Due to persistent request for healthy catering service, they also offer buffet setup at Php 350 per head for 10 pax, Php 280 per head for 20 pax, Php 250 per head for 15 pax or more for which they can choose from their menu 1 appetizer, 3 main dishes, 1 dessert, and 1 health drink.
The Detox Bar is a social enterprise and they support college education for their staff, their store is eco-friendly, they support local and organic farmers, they offer FREE wellness coaching and diet meal plans (without the food).
The Detox Bar Wellness and Diet Restaurant are located in 2F Rumah Highlands Hotel, Nivel Hills, Busay, Cebu City.
For inquiries, please contact their Founding and Managing Director Anne Dala through email – [email protected] and;
You may also call them on their Telephone numbers – 254 7864, 514 0448 and Mobile 0917 158 0984, 0998 589 3356
Visit their Facebook Page – The Detox Bar – Cebu and their website https://thedetoxbarcebu.com/
Little India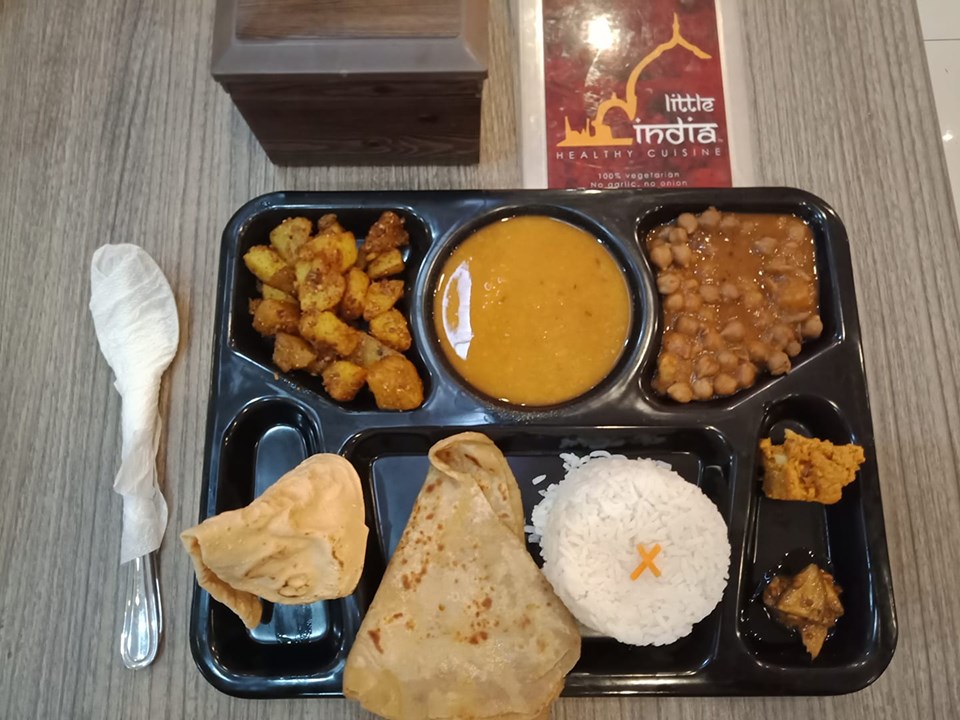 Little India Healthy Cuisine is a small business that started its operations in January 2013 in Laguna, then replicated in Quezon City and eventually in Cebu City as well.
The restaurant offers authentic Indian Vegetarian and Vegan Home-made style Plant-based dishes. Indian dishes are known for how they are uniquely prepared along with a great mix of natural herbs and spices.
Little India Healthy Cuisine is a great place not only for vegans and vegetarians but also for those who would like to have a taste of some authentic Indian dishes. The restaurant avoids the use of any artificial colors, flavors, preservatives, and additives – which makes it really healthy.
You may visit their website and click on the link to view a map to their location – https://littleindiahealthycuisine.files.wordpress.com/2019/06/62432913_901158003554966_1891383999499075584_n.jpg
Little India is located at the Ground Floor, One Pavilion Mall, #22 R. Duterte Street, Banawa, Cebu City.
You may give them a call on their mobile numbers 092 2513 2395 (sun) and 09177037978 (globe)
Persian Palate
Start your Healthy Middle Eastern food trip at the Persian Palate. The place prides itself on a colorful and healthy assortment of fresh traditional Middle Eastern dishes.
Persian Palate had its humble beginnings as a small diner in front of the Capitol Building by Mr. Armand Vatandoost in the year 1989. He is a vegetarian by choice and has infused more vegetarian and healthy dishes on their menu over the years.
The establishment gives importance to healthy living, that's why they only serve all-natural food. Their dishes do not have preservatives, saturated fat, monosodium glutamate (MSG), or even sugar. It's certain that what you are eating does not contain unnecessary chemicals.
Persian Palate gradually grew over the years and has opened up three more branches. The main branch is in Mango Square and Ayala Center. They've also opened up a branch in Robinson's Galleria (Persian Avenue), in Parkmall Mandaue (Persian Kebab Tandoori), and in Juana Osmena (Zayka).
Also, treat yourselves! For only 195 Pesos! Try Persian Palate's guilt-free EAT-ALL-YOU-CAN Healthy Vegetarian Buffet at their Mango Square Mall branch every Thursday, Friday, and Saturday starting from 6 PM till 10 PM.
You may visit their websites for more information:
https://www.persianpalate.ph; and their Facebook Page – Persian Palate
You may also give them a call on their landline numbers
Mango Square Branch: (032) 412 – 0684⠀⠀⠀
Ayala Branch: (032) 232 -5898
READ: Vegan resort in Malapascua – Neverland⠀⠀
LiveLife!
Live Life! is a Vegetarian Food Restaurant that aims to promote living life to the fullest by living healthy. The place is ideal for family and friends to get together with its location and set up – it looks chic and green. And y'all can enjoy healthy and tasty plant-based dishes.
The food choices in the restaurant are extensive – you will have almost 50 dishes and beverages to choose from. Also, expect that the dishes served here are flavorful and great to the taste. The restaurant looks cozy and vibrant, you will surely enjoy a meal or two in here.
Must-try foods here are the Vegan Wrap, Mongo Soup, Chili con Tofu, and their Halo-halo. Sample their take on the famous Filipino dessert "Halo-halo" minus the guilt of fresh milk. They use almond milk as an alternative and it tastes just as good. 😉
Live Life Vegetarian Food Restaurant is located in Vibo Place, Axis Entertainment Avenue, Escario Street, Brgy. Camputhaw, Cebu City. It's right behind Starbucks, you can't miss this green place. Store Hours: Monday – Sunday from 11 AM – 10 PM.
You may visit their Facebook Page – Live Life and give them a call on the following numbers (032) 260 3407 and 0917 811 7435.
Lemon Grass
The restaurant Lemon Grass isn't fully a vegan/ vegetarian establishment. However, they have a great selection of authentic and delightful Thai and Vietnamese dishes that are vegan-friendly.
Some of the must-try vegetable dishes are spicy red curry with vegetables, stir-fried veggies in lemongrass sauce, fried tofu in lemongrass sauce, and pineapple fried rice.
Also, try their best-selling Pad Thai, it is the best in town, their Phở (Vietnamese Noodle Soup), and Som Tam (Green Papaya Salad) which are downright delicious. Nobody makes Lemon Grass's thirst-quenching citrus-herb lemonade as they do, and it is the perfect tonic to wash down their yummy dishes.
Lemon Grass is located on the ground floor of Ayala Center Cebu. They are open during mall hours.
Visit their Facebook Page – Lemon Grass for more information, or you may call them on their landline number (032) 233 8601.
Cherry's The Spice
Another one of the most popular Indian restaurants in the metro is Cherry's The Spice. It's a paradise for those who love spices and ideal for a cozy dining experience – with its nice rustic wooden interiors and serene ambiance. The restaurant offers both North and South Indian cuisines – there's something for everyone to enjoy.
The menu includes great Indian starters and a huge number of vegetarian dishes. They get lots of good feedback and claims that they offer the best Indian food in town. Try out their Veggie Biryani – it's full of flavor and veggies, the Naan is great, and the Kadai Paneer.
Customers have to wait for a little bit though as the food here is made to order, they're fresh and takes some time. However, still a great place for vegetarians, you may even have some dishes made vegetarian. It's definitely worth the wait if you're craving the flavors of India.
Cherry's The Spice is located in Gov. M. Cuenco Avenue City, Banilad, Cebu City.
For more inquiries and information, check out their Facebook Page – Cherry's the SPICE or give them a call on their landline number 032) 349 2166
Sahib Food House
Yup, another Indian/ Vegetarian restaurant in Cebu would be Sahib Food House. It's a vibrant eating place that serves fresh and homemade Indian cuisine. The restaurant is quite popular among students from nearby universities.
The place is a decent restaurant that offers delicious Indian snacks and Punjabi dishes like Samosa Chaat, Aloo Tikki, Aloo Gobi, and many others. They serve a good variety of vegetarian dishes, not to mention the affordability. I mean who doesn't love a portion of good authentic food that's easy on the wallet. Right?
Sahib Food House is located in #80 Colicium, Aznar Road, Sambang, Urgello Street, Cebu City.
For more information and inquiries, visit their Facebook Page – SAHIB FOOD HOUSE or give them a call on their number 0922 603 8436.
The Buzzz Cafe
This restaurant is very famous among those who have visited Bohol and dropped by the Bohol Bee Farm. They have decided to open up a similar organic restaurant called The Buzzz Cafe in Robinsons Galleria. The interiors of the cafe are also very pleasing to the eyes and make you super comfortable and feel so healthy, eating all that healthy food.
The Buzzz Cafe serves food that is made from all organic ingredients and no added preservatives, making it way healthier. It's definitely a great eating place for vegans and vegetarians.
A must-try is their unique Organic Garden Salad – it has indigenous edible flowers in it making it look so pretty and delicious. It's an amazing garden salad and one of a kind and is most likely only served here.
The Buzzz Cafe is located at the Ground Floor of Robinsons Galleria, Gen. Maxilom Ave. Extension, Cebu City.
For more information and inquiries, visit their Facebook Page – The Buzzz Cafe or give them a call on their mobile number 0998 884 6124
Kit's Kitchenn
Oh, oh! Who doesn't love having a little dessert treat or two! A cute and cozy kiosk of a bakery/ dessert shop in Ayala offers delicious vegan treats – Kit's Kitchenn. It's definitely not just for the vegans/ vegetarians, but for everyone to try. You'll surely like it.
These are the following desserts you will find in their kiosk:
Wheat-free/ Vegetarian Options:
– Fudge Brownies
– Macapuno Carrot Cake
Vegan Options:
– Blueberry Streusel Cupcakes
– Chocolate Chip Cookie
– Baked Cake Donuts
For those who'd like to do Custom Orders, they require 48 – 72 hours notice. For inquiries please contact Jane Cagle at 0917 320 9079.
For more updates and inquiries, visit their Facebook Page – Kit's Kitchenn and you may also call them on their mobile 0917 320 9079
Also, check out their Instagram – instagram.com/kitskitchenn
Troy Foods
Troy Foods is a vegetarian eatery that offers Indian vegetable specials for breakfast such as Dosa, Uttappam, Puri, Samosa. And during lunch, you'll have choices like Veggie Thali, Roti, Papad, Curries, Lassi, for dessert are Gulab Jamun, Kheer, Carrot Halwa, and Halwa. They also have vegan options and other dishes that could possibly be made vegan upon request.
They are open from Monday to Friday from 8 AM until 5 PM. Troy Foods is located in Apartment 2, Redemptorist Plaza, Camputhaw, Cebu City. You may give them a call at +63-933 257 1869
Café Georg
We've all passed by Oh Georg! in Ayala, you and me. They also have a bigger restaurant and is called Café Georg in Banilad. And for those who didn't know, they have vegetarian and vegan-friendly choices on their menu.
Café Georg has two veggie burgers on their menu. The Marinated Tofu Burger – has strips of marinated tofu, tomatoes, cucumber and lettuce and dressed with hummus and creamy sesame. As well as the BBQ Quinoa and Black Bean Burger which is completely vegan and has a vegan patty (made from quinoa, black beans, sunflower seeds, celery, onion, and paprika), tomatoes, jicama and lettuce on a bed of hummus and BBQ sauce. Plus some garden salad on the side – sounds like a delicious hearty meal.
They have more plant-based food on their menu and they can make some other dishes to be vegan as well upon request.
Cafe Georg is located at the Ground Floor MLD Building Banilad, Cebu City. The telephone number there is (032) 234 0887 and they are open from 10:30 AM – 10:00 PM from Sunday – Thursday and 10:30 AM – 11 PM on Fridays and Saturdays.
Oh Georg! is located at Level 1, Ayala Center Cebu, Cebu City. The telephone number there is (032) 233 4735 and they are open every day from 10 AM – 9 PM.
For more information, visit their website http://www.cafegeorg.com/
Fat Cow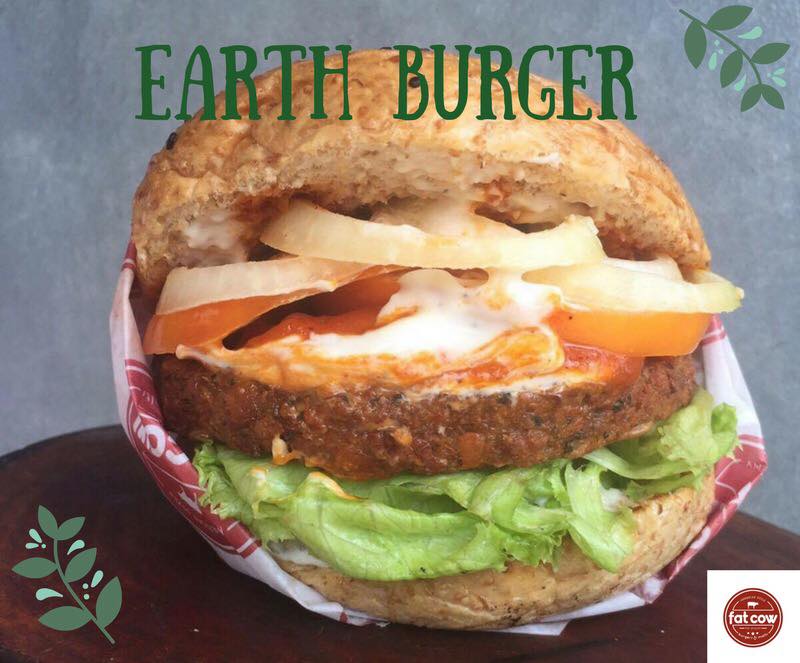 Fat Cow – Burgers and Malts offer delicious and fatty burgers as well as this special healthy vegan burger they call the "Earth Burger". This delicious earthy burger has a special falafel patty, coated in sunflower seeds, fresh vegetables, plus Fat Cow's secret special sauce, and sandwiched between two freshly baked buns (you can choose for white or wheat). The burgers are also made with fresh ingredients, so it's awesome!
Fat Cow is located in Banilad Town Center in Banilad.
For more updates and inquiries, visit their Facebook Page – fatcow – burgers & malts or call them at (032) 511 5362. They are open from 11:00 AM – 11:00 PM.
Echo Café
The Echo Café which is found inside the EchoStore in Banilad, Cebu – is an awesome place to go to when you want to start your way to a more sustainable and healthy lifestyle. The café offers healthy and delicious food and drinks, and of course, they have vegan-friendly and vegetarian food choices on their menu.
They have veggie burgers in their menu – the Banana Heart Burger (with a patty that's made from "puso ng saging"), the Mushroom Burger, and lastly the Tofu Burger. The burger buns are made from whole wheat malunggay bread and served with salad and chips. It sounds like an absolute treat!
The Echostore/ Echo Café is located in Paseo Saturnino, Maria Luisa Road Banilad, Cebu City
Open daily from 10 AM – 10 PM. You may call them on the following numbers: (0943) 414 7246 and (032) 415 7767.
You may also visit their Facebook Page – EchoStore and their website https://streetscape.com.ph/echostore/
READ: Establishments in Cebu that promotes Sustainability and Plastic-free
TONIQ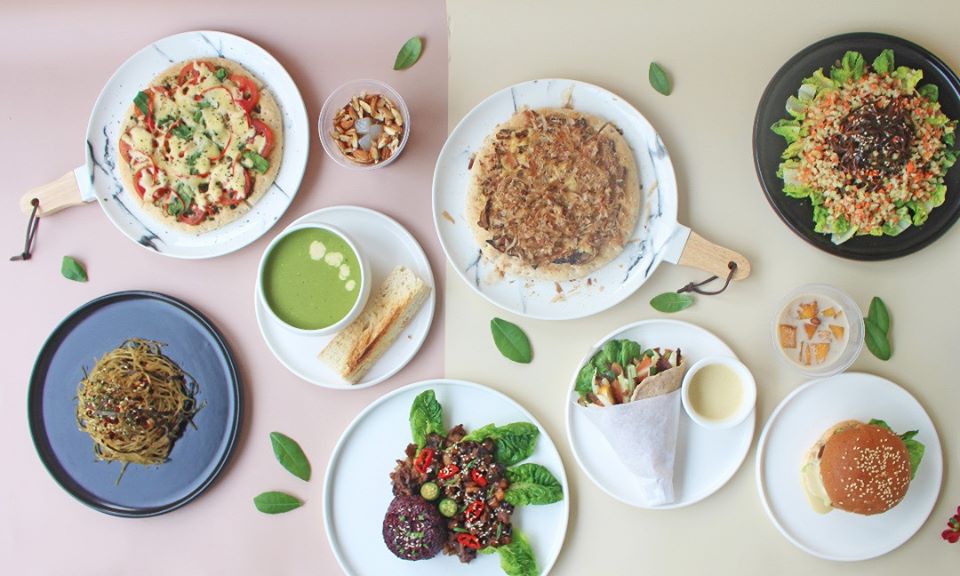 TONIQ Juice Bar together with The Detox Bar in Ayala Center aims to provide Cebuanos better food choices as well as help promote lifestyle change as a way to wellness and environmental well-being.
The restaurant offers all naturally-farmed and locally produced products. TONIQ serves a unique variety of crafted health drinks and plant-based food which are affordable and accessible to everyone.
The Juice Bar and Vegetarian/ Vegan Restaurant offer a wide healthy menu for breakfast, lunch, and dinner. Some of the choices they have on their menu are their Oats Champorado with Cacao Nibs, Superbowl Breakfast, some Rice Bowl options, Organic Salads, Pasta, Pizza, Wraps and Sandwiches and Desserts.
TONIQ Juice Bar is located at Level 4, Ayala Center Cebu and at the upper ground floor of SM City Cebu. Orders may also be made at online delivery service via Food Panda. They are open from 10 AM – 10 PM, daily.
For more updates and inquiries, visit their Facebook Page – TONIQ or you may give them a call on their landline number (032) 514 0450
Tehran Cafe
The small eatery previously called Shiv Dal Roti Corner offers homemade Indian food which is tasty and affordable. The place is your typical Filipino carenderia style/ eatery.
Tehran Cafe has a variety of Vegetarian Indian Food on their menu. Some of these include Dal, Lassi, Pakora, Samosa, Biryani Rice with Tofu, and mock meat as well. The eatery caters mostly to locals as well as foreign students from the nearby university.
Tehran Cafe is located in 80 Tormis Street, Urgello, Cebu City (at Aznar St). It's right beside Healthy U in Urgello. They are open Monday to Sunday from 7 AM – 10 PM.
For more updates and inquiries, follow their Facebook Page – Tehran Cafe or give them a call at 0916 520 6000
Miller Hospital Cafeteria
The only vegetarian hospital in Cebu – the H.W. Miller Memorial Sanitarium and Hospital is owned by the Seventh-Day Adventist Church. The cafeteria inside the hospital offers a wide variety of meatless dishes.
Aside from gluten and tofu dishes, the canteen also offers cinnamon bread, whole wheat bread, soy milk, and others. And because it's a cafeteria the dishes are quite cheaper compared to those you buy at restaurants.
The Miller Hospital is located along Tres de Abril Street, San Nicolas, Cebu City. For inquiries, you can contact them through the following numbers (032) 261 2100 or (032) 261 1974 local 116.
Acqua
In Mactan, you guys can check out Acqua in Shangri La. It's an Italian restaurant that offers great vegetarian options. The resident chef is from Italy who makes a fresh batch of the guest's orders. You can personally ask him or request to make changes to the food so it'll be vegetarian/ vegan-friendly.
Acqua is located in Shangri La Mactan – Punta Engano Road, Lapu Lapu City, Mactan. They are open for breakfast from 6 AM to 10.30 AM, lunch from 11:30 AM to 2:30 PM and dinner from 6:30 to 10.30 PM.
For more updates and inquiries, visit their Facebook Page – Shangri-La's Mactan Resort and Spa or call the at (032) 231 8224
Eden Green Vegan Foods Delivery
Between the years 2002 to 2003, Eden Green was among the first vegetarian restaurants established in Cebu. They were situated near Parian Mabini Street and aimed to share the message about adopting a healthier diet into their lifestyle.
Eden Green was started through the willingness of a Cebuano to share the message about healthy living and his concern for his fellow men. However, they were only open for a year and a half because the majority of the population just weren't as interested in lifestyle change. After 14 years, they reopened as a Vegan Food Delivery business in the city.
They would deliver packed lunches and dinners to individuals in a practical and more convenient fashion. Eden Green has continued the same advocacy of promoting a healthy diet not just to the people nearby but for the whole island too. They provide people with nutritious and authentic vegan meal experience at a very affordable price.
Eden Green Vegan Foods Delivery is ideal for anyone who's busy to buy groceries and do weekly meal preps. I know I would get their meal plan for sure as I'm very much interested in this lifestyle change and their food looks appetizing. The food they offer is 100% vegan, no added MSG, and has no artificial flavors.
Eden Green Vegan Foods Delivery is located in 165 Carlock Garden Residences, Cebu City.
For more updates and information, follow them on Facebook – Eden Green Foods Delivery and/ or give them a call at the following numbers:
Sun – 0923 174 9907
Globe – 0917 337 6550
Landline – 342 2967
Lush Cebu
Lush Cebu aims to promote a holistic vegan lifestyle by offering foods and products that are affordable. Their main goal is to serve "animal cruelty-free" products and they also promote how being vegan can be a way to help save the planet.
In Lush Cebu, they do not count calories and are sure to have zero-cholesterol in their food. And they guarantee that what they prepare are meat-free, egg-free, honey-free, and dairy-free. So you're sure to get food made from ingredients with no animal or animal by-products.
They also accept catering services for small meetings, gatherings, and special occasions.
Lush Cebu is located in 28 Fulton St, Lahug, Cebu City
For more updates and information, follow their Facebook – Lush Cebu and or give them a call at 0927 703 3145
Nefai Foodcakes
Nefai Foodcakes hopes that every Filipino would have accessibility to good food without hurting the wallet. They see plant-based baking as a promising industry as more and more people are becoming health conscious.
They wish for more and more people to join their cause to boost the plant-based baking awareness and support local farming. As well as help save the world by transforming our society into having a more sustainable food supply, by using raw materials for baking that are cheaper.
Nefai's dream is that plant-based cakes and goodies become affordable because everyone deserves it. They are committed to serving you the best guilt-free treats, passionately homemade with love, that would satiate your sweet tooth. As decadent as it is and salivating, you'll love each slice of their sweet delights like no other.
They also hold vegan baking demo/ workshops, so you'd learn how to bake your own food cakes at home and be able to make your own yummy-healthy desserts.
Some of their products are sweet potato munchkins, mango tango frozen cake, gluten-free carrot cupcakes, choco loco-crumble mini cakes, corn cupcakes, potato lasagna, and tofu kebabs.
Nefai Foodcakes is located in 28F F. Jaca St, Antuwanga, Cebu City.
For more updates and information, follow their Facebook Page – Nefai FOODCakes and give them a call at 0995 711 5134
Juiceria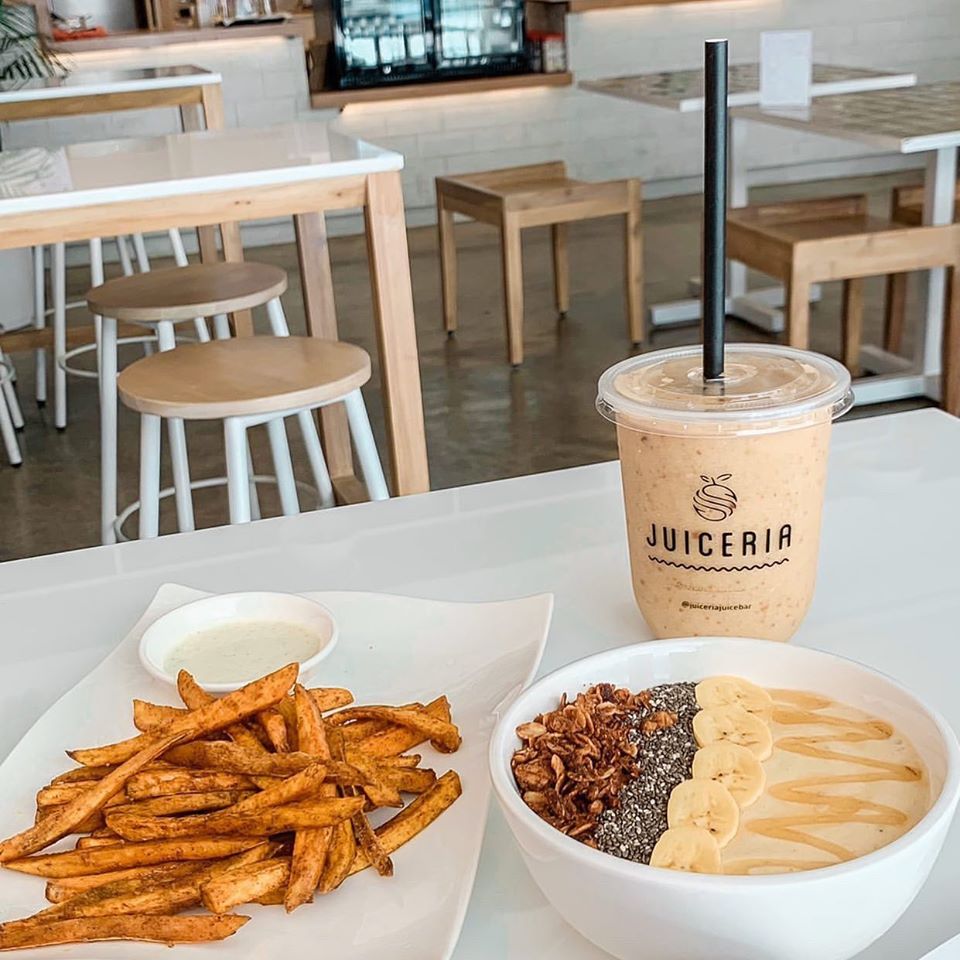 Juiceria Juice Bar opened in February 2018 and its brand has continued to expand its menu. They have been creating brand content, and have thrived as one of the best healthy cafes or juice bars in the metro. And not only do they offer nutritious food and drinks, but their cafe is also very neat and aesthetically pleasing.
The vision of Juiceria is to provide wellness efficiently by providing simple yet satisfying products to their market. With this is their hope that people would add their goods in their daily routines and gradually eliminate bad habits.
Juiceria Juice Bar serves the following:
cold-pressed juices – a mix of fresh fruits like pineapple, oranges, then some can have turmeric and ginger, kale and mint; price ranges from 170 to 275
smoothies – calories counted smoothies (270 to 350 calories) in each drink
tea – available hot, iced or in a teapot
energy bowls – depends on what you're in the mood for: in need of some energy boost, detox cleansing, beautifying, and for some yogurt fruit bowl
toasts – choose which toppings you'd like on a slice of Juiceria's signature activated charcoal sourdough bread
snacks – baked sweet potato fries, crispy baked avocado fries, and energy balls and pastries (depends on what's available on display)
Juiceria Juice Bar is located in Bonifacio District, F. Cabahug St. Mabolo, Cebu City. They are open from Monday to Saturday from 10:30 AM – 7:30 PM and on Sundays from 8 AM – 4 PM.
For more updates and information, follow them on their Facebook and Instagram – @juiceriajuicebar or give them a call at (032) 341 1824
Circa 1900
Circa 1900 is one of those fancy dining destinations that's known for its cuisines and also for the experience they offer when dining with them. The place was an ancestral home and is rich in the history and culture of Cebu. It's perfect for dates, family gatherings and small to medium-size events.
The dining choices at the restaurant includes a casual or more refined cuisine and comfort food. The place has vegan options available on the menu. You can also ask them to make menu items vegan upon request. Like for example, you can make the following vegan – BeetRoot Lasagna, Risotto, Linguine, and Mango Chia Dessert.
Circa 1900 is located in Sanjercas Ville Extension Rd., Cebu City. The place is open from 5 PM – 11 PM, daily.
For more updates and information, follow them on Facebook – Circa 1900 and check out their website http://circa1900cebu.com/
Feria
Feria is a good restaurant for those with dietary restrictions. They have a good variety of options for vegetarians and vegans. They came up with a menu that can be changed depending on the guest's allergies or dietary preferences.
The place has Italian, Indian, and Vegan dishes on their menu. The food is delicious and is served on a good portion. Vegan pizza choices include the Margherita and Four Cheese Pizza. You could also enjoy their vegan burger and fries which looks appetizing.
Feria is located in the Radisson Blu Hotels and Resorts, Sergio Osmena Boulevard, Corner Juan Luna Avenue, Cebu City
For more updates and information, follow their Facebook Page – Feria Restaurant or call them at (032) 402 9900 for reservations. They are open for breakfast from 6 AMto 10.30 AM, lunch from 11:30 AM to 2:30 PM and dinner from 6.30 PM to 10.30 PM.
Cebu Farmer's Market
You can stock up on fresh fruits and vegetables from the Cebu Farmer's Market. Who doesn't love the taste of all that farm to table goodness? A market of fresh, organically-grown and naturally-grown produce for everyone to enjoy. With the aim to help Cebuanos live a fuller and healthier life.
It's a great place to shop for food and ingredients. Plus you're not just saving money, observing a healthier lifestyle, but you are also helping out our local farmers in their source of income. What to expect at Cebu Farmer's Market? Locally and organically grown fruits, crops, and vegetables. No GMO. No Pesticides. No Preservatives. No Chemicals.
Cebu Farmer's Market can be found at the following areas on these schedules:
Fridays – from 10 AM to 6 PM

Mango Square Mall, Juana Osmena
Saturdays – from 8 AM to 1 PM

Vibo Place, North Escario, Capitol
Wednesdays – from 2 PM to 7 PM

Banilad Town Center, Banilad
For more updates and information, follow their Facebook Page – Cebu Farmers Market and or contact Ronald Bacon at 0945 381 3376 / [email protected].
Healthy Options
Healthy Options believe in loving food, not wasting it. Food is a valuable resource to be consumed responsibly and treated with respect. They also support sustainable farming because they believe that organic food is good food – it's good for the people, for the farmers, for the animals, and of course for the planet.
They have a wide selection of vegan and healthy goodies. It's a good place to stock up for vegetarian/ vegan necessities like nutritional yeast, organic peanut butter, snacks, organic juices, Bob's Red Mill organic line, flax seeds, and organic toiletries.
Healthy Options is located in Paseo Verde, Level 3, Ayala Center, Cebu. They also have a store at the 1st Level, Northwing, SM City Cebu.
They are open on Monday – Thursday from 10 AM – 9 PM, Friday – Saturday 10 AM – 10 PM, and Sunday from 10 AM – 9 PM.
For more information, follow their Facebook Page – Healthy Options, check their website https://www.healthyoptions.com.ph/ or give them a call at 032 233 7865.
Veggie Boutique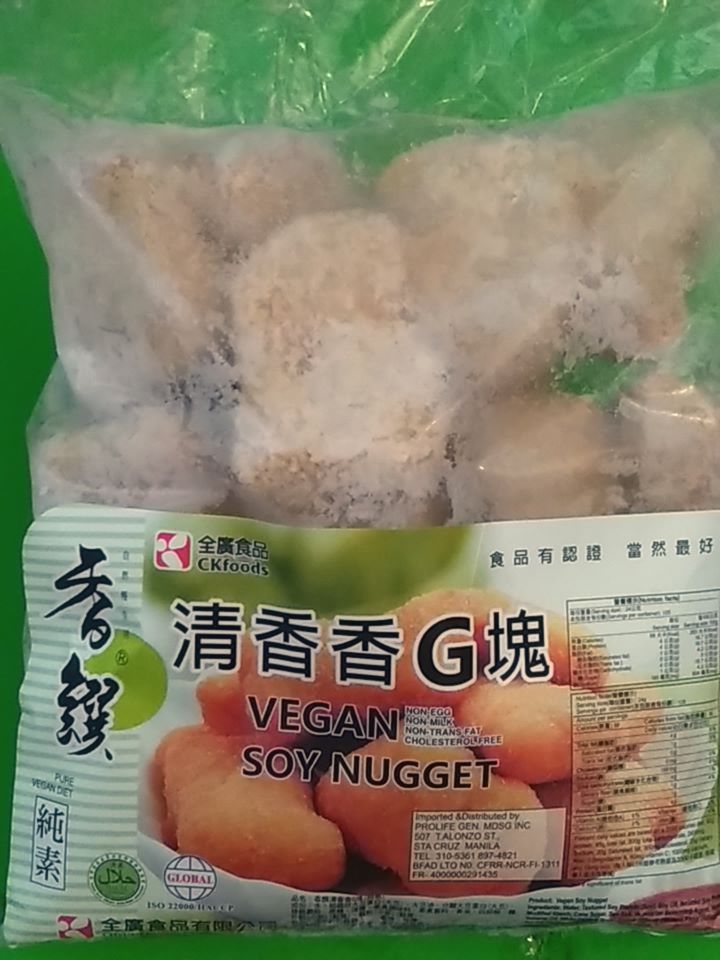 Veggie Boutique Cebu is a great place to shop for viands (meat/ poultry/ seafood substitutes) and condiments. The store sells vegan/ vegetarian both dried and frozen protein ingredients, seasoning, spices, and health supplements.
You may check out their price list on their Facebook Page – Veggie Boutique Cebu so you can make a grocery-list before visiting their store. You may also reach them at 0917 855 3305 or 0956 853 4863.
Veggie Boutique Cebu is located inside the office of Rainbow Playroom Psychological Services at 413 Krizia Building (behind West Gorordo Hotel), Gonzales Compound, Gorordo Avenue, Cebu City.
Writer's Note: That's it for our list of Vegan/ Vegetarian-friendly Cafes, Restaurants, and Stores in the city of Cebu. I hope this will be helpful for all our friends who have dietary restrictions. As well as those who are looking to change their eating habits and make the switch to a healthier lifestyle. If you guys have any more comments or if you think there's a place that we missed out on, do send us a message or comment down below. So that we may add it to this list. Thanks and peace!