Top of Cebu // Photo source: Top of Cebu Facebook page
One of Cebu's most popular tourist destinations is the Tops Lookout. Its location allows visitors to have a 360-degree view of the sea and the city – and gets so much better when the sun sets over the skyline. And in August 2017, people have been visiting the place more often – to enjoy the view as well as have a sumptuous meal at the Top of Cebu Restaurant.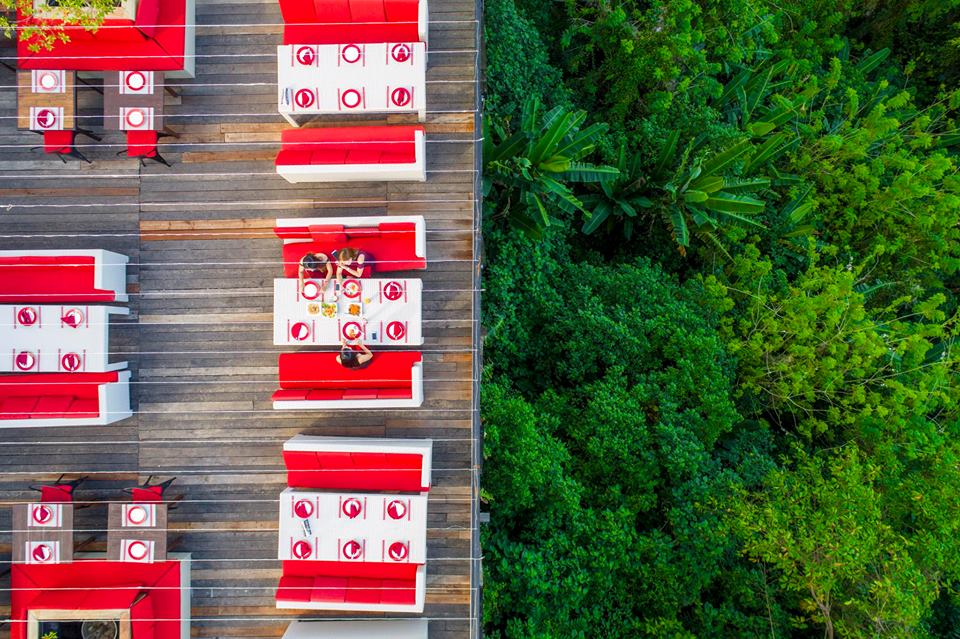 The Top of Cebu is located right beside the Tops Lookout, the restaurant has a tiered dining area that offers a nice view of the city. The restaurant is owned by the Pages Group of Companies, which also owns different establishments such as Mooon Cafe, Thirsty Juices and Shakes, the Lantaw Restaurants, and many others.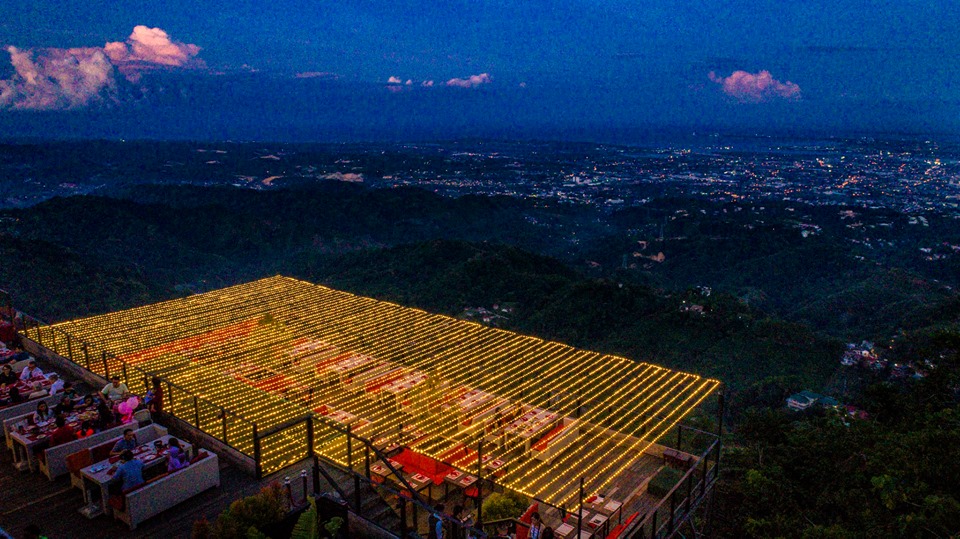 A lot of the guests who's been here definitely recommends the place a visit, and say it's worth it. In addition to the pleasant atmosphere, the restaurant also offers a nice selection of food choices. The in-house cook is the Executive Chef Kairos Joseph Alo and they offer classic Cebuano comfort food with a twist. As well as international dishes and vegan options, which is pretty good.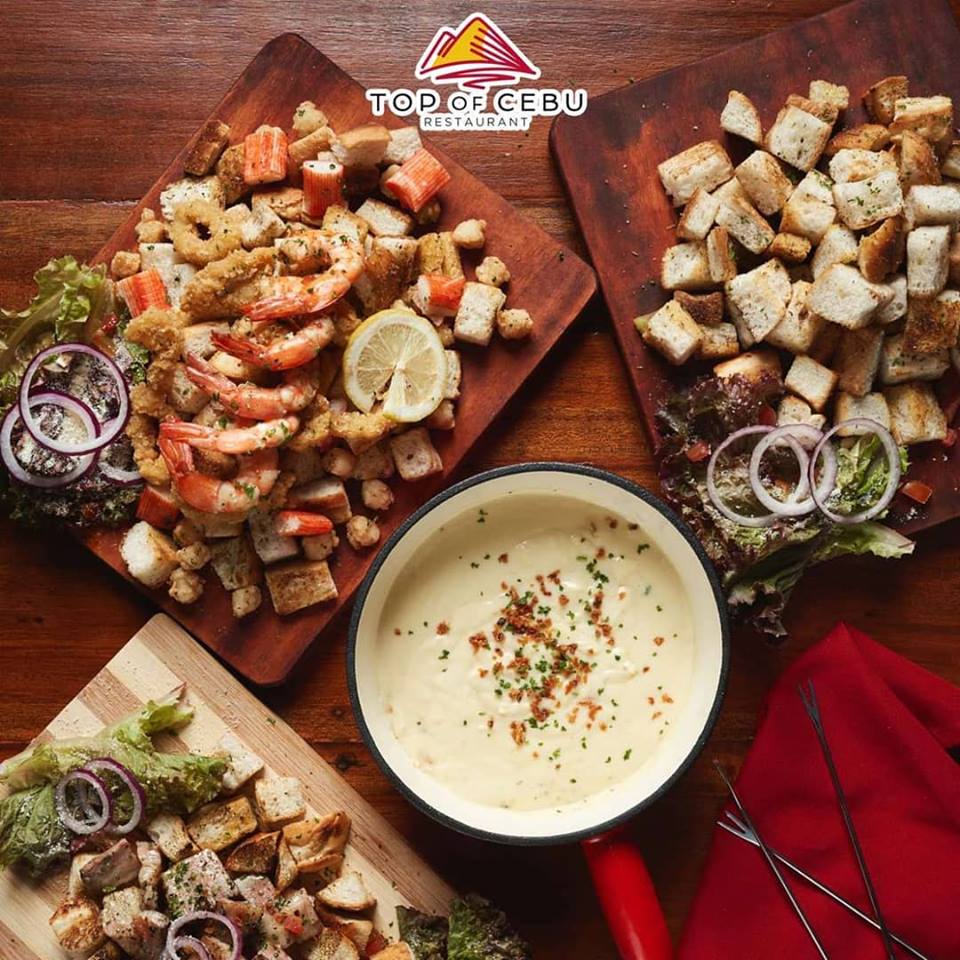 The food choices include both Filipino and American breakfast. Appetizers include the Salted-Egg Calamares, Chorizo Platter, and Bacon Cashew Cheeseball. They also have our favorite Pochero de Cebu, Cream of Chicken Soup, and Monggo Bean Soup and many others. The Top of Cebu also offers a good selection of pasta dishes, as well as for the main course like Crispy Pata, Tuna Belly, etc. They also have fresh salad and of course, their healthy and super yummy tea shakes.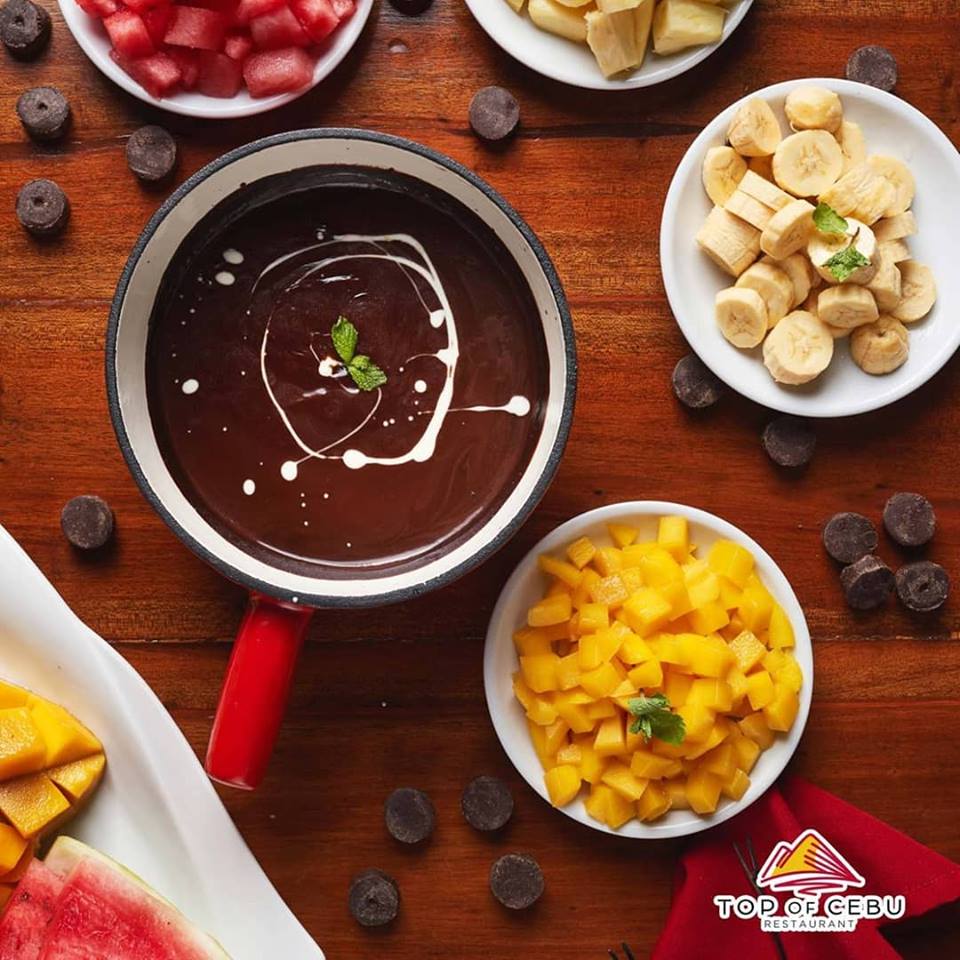 The prices of their food start at Php 60 up to Php 1,300 for their Porterhouse Steak. Prices for the drinks start at Php 70 for Iced Tea and Php 110 for their fresh fruit shakes. The Top of Cebu operates from 11:00 AM up to 11:00 PM daily.
Read: Cabanas in Busay
How to get there
The Top of Cebu restaurant is located beside the Tops Lookout. It's approximately a thirty-minute drive from JY Square Mall.
HABAL-HABAL: Guests can go to the restaurant by hailing a motorcycle or habal-habal near JY Square Mall and ask them to take you up to Tops.
CAR: The easiest and most convenient way to get to the restaurant is through a private or rental car. If you're not sure how to get to the place, you can just search "Top of Cebu" on Google Maps or Waze. Then just follow the directions, it shouldn't take more than 30 to 40 minutes for you to get there.
TAXI/ GRAB CAR: Guests can also hail a cab or grab a car, and let them drive you up to the restaurant.
Read: Busay to Balamban – Transcentral Highway Guide
Information
Visit their Facebook page – Top of Cebu for updates and inquiries
Call them on their landline number (032) 516 0718 for reservations