Cebuanos are great lovers. Once we love one thing, we will love it for the rest of our lives! 😉 I am talking about food, but are always free to add some hugot to that line. 😉 Anyway, food is obviously one of the many reasons why we are always happy. When we're celebrating a milestone or mourning a heartache, food (and alcohol) almost always save the day.
One of the top faves is pizza. Who doesn't love pizza? We love our pizzas so much that we have different versions of the popular Italian dish! Pizzas in Italy usually incline to the sour side due to the strong tomato taste, but we like it a little sweeter. It is even better with a lot of different toppings, too!
Below are some of the top favorite pizzas in Cebu that have proven the test of time (and Cebuano taste)!
Mom's Pizza
Mom's Pizza may not be the best in terms of taste, but this thing brings so much childhood memories! I have loved food even when I could not afford to buy my own, but remembering from my grade school days, getting a slice or two from this tiny pizza place is brings a feeling of luxury and joy! I would save my 10 pesos baon to be able to experience pizza without mama being around. And that felt like a strong independence right there!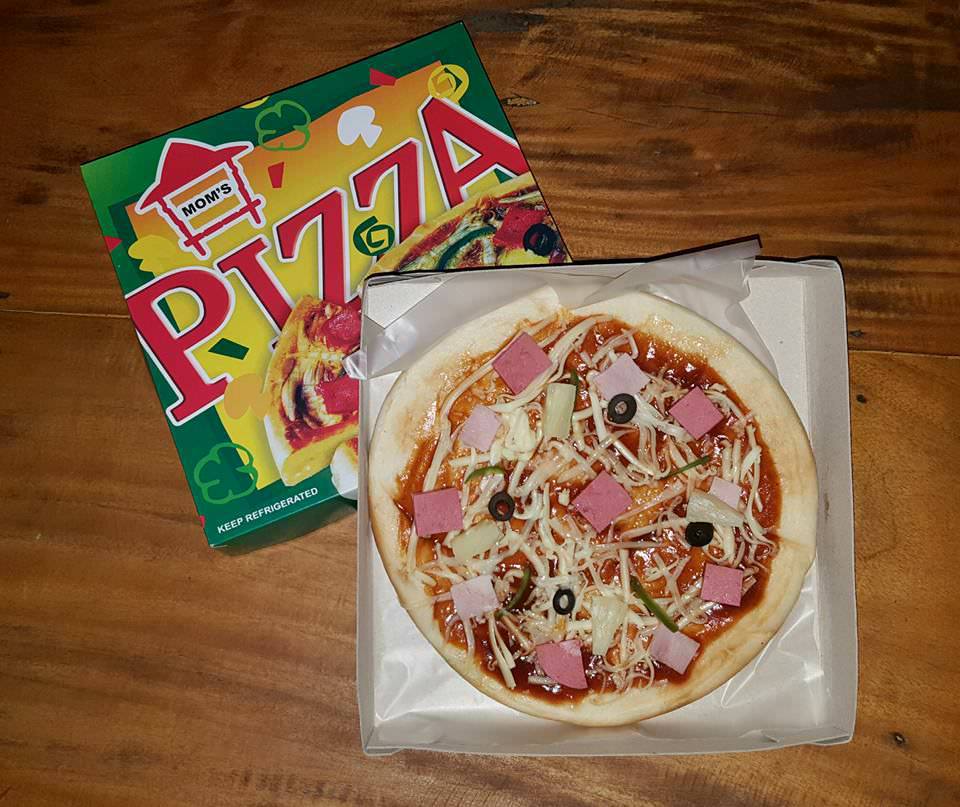 Mom's Pizza has absolutely stood the test of time. They have been through generations of pizza lovers, and now, they are taking their well-loved products to more schools, offices and halo-halo places.
Since their product is pang-masa, the taste is for the mass. Sweet. The toppings, however, have greatly evolved from being plain ham and cheese, to this.
If you've never had Mom's Pizza, you are missing out big time!
Alberto's Pizza is the modern-time Mom's Pizza. It is still pang-masa because of its affordability and accessibility. There's Alberto's almost everywhere! They are also very generous with their cheese and meat toppings, which we love!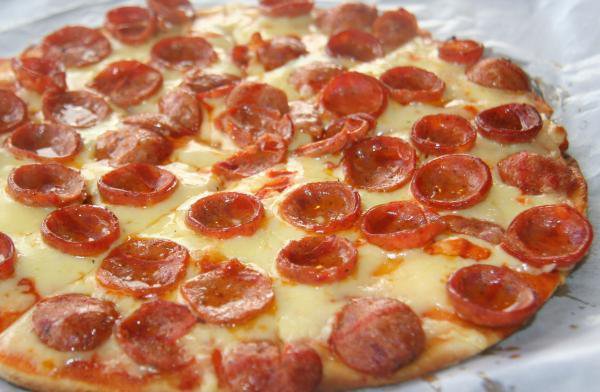 This thin-crust pizza is very filling and again, very affordable, too. Plus, they have loads of different flavors! Newly-paid or broke, you can always afford to bring a whole box of this to your family and rest assured, your family will be glad you did!
Biaño's Pizza looks, feels, and tastes so much like Alberto's. And like Alberto's, they can also be found in almost every corner. However, their stores and most certainly, their pizzas are a level better than most pang-masa pizza places in Cebu.
Their prices are slightly similar also, but they offer small pizzas for as low as 49 pesos only. If you're all alone, starving, this 6″ pizza will save your life. If you have leftovers, don't forget the dogs!
Da Vinci's Pizza
Da Vinci's is my favorite. I like how much flavor they put into their works of art without making it too overwhelming or even nasty to eat. I like it! Their sauces are not sweet, rather, sour and salty and savory. It stimulates the appetite and makes you want to eat more!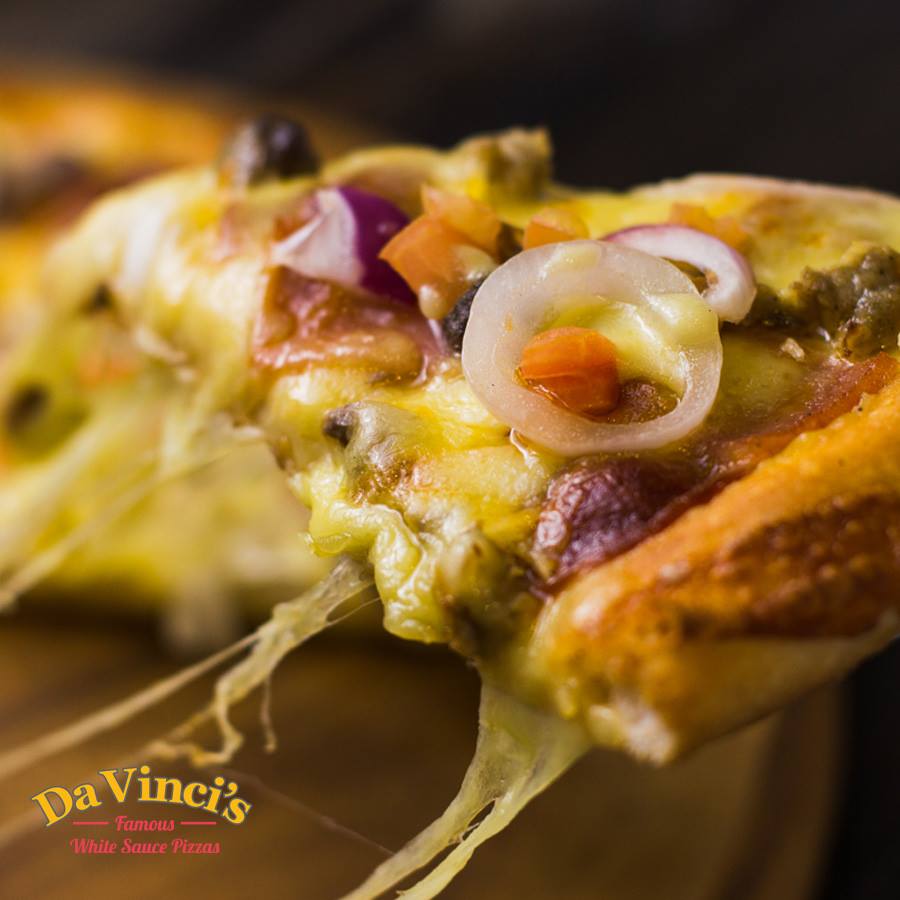 If I had tourist friends coming to Cebu, I would certainly take them here!
I remember this being the most viral pizza our generation has ever had due to its gigantic size! And yes, it became viral even before Facebook had a thing for viral content! It was a go-to pizza place for big groups and family dinners back then.
Thin crust, cheesy, and very fillling! Price point is very reasonable, too! Look at that monster pizza!
Calda Pizza still exists up to this day but I honestly do not know how people are liking it these days. It's still worth supporting, though.
Handuraw Pizza as another favorite of mine. Their pizza is not sweet, which I like, but not to salty either. The difference between this and Da Vinci's is the strong pizza smell and flavors Handuraw doesn't have. Theirs is the right amount of everything, well, except for the price.
La Belle Pizza Bistro is a traditional Italian pizza restaurant that serve fresh pizzas daily. Their unique flavors, beautiful interiors and overall service attract their customers and keep them coming back.
The bistro has gained a certification of excellence last 2016 from TripAdvisor, which is a good sign that we are supporting something that is really good! Level up your love for pizza and head on to their branches now!