The rich agricultural landscape of the Philippines produced a number of products by which people converted into livelihood. One of them is the budbud kabog – a special type of delicacy that originated in Catmon, Cebu. While many people are familiar with the sticky rice cooked with coconut milk then wrapped with banana leaf (budbud) often sold in the market or in front of the churches, budbud kabog is made from millet grass, which grows abundantly in the area. These seeds are then mixed with sugar and coconut milk and wrapped with banana leaf. If you are from Visayas, you'll know that kabog actually refers to the fruit bats in the island. Since these seeds found to be a favorite of these bats, farmers tried cooking them and discovered an ingenious recipe that is coarse and bland to the taste. They began experimenting them by adding sugar and coconut milk resulting to mouth-watering delicacy the town became known for.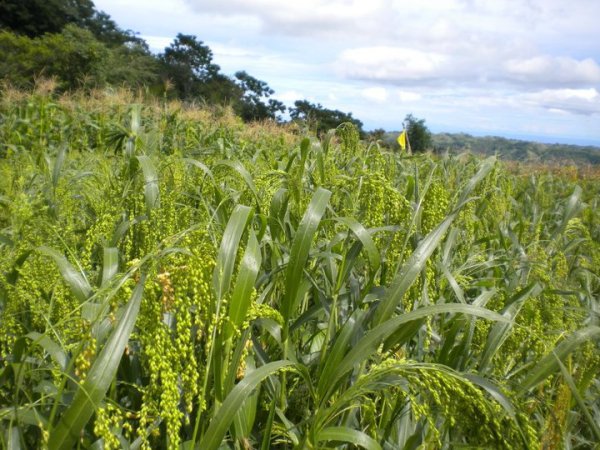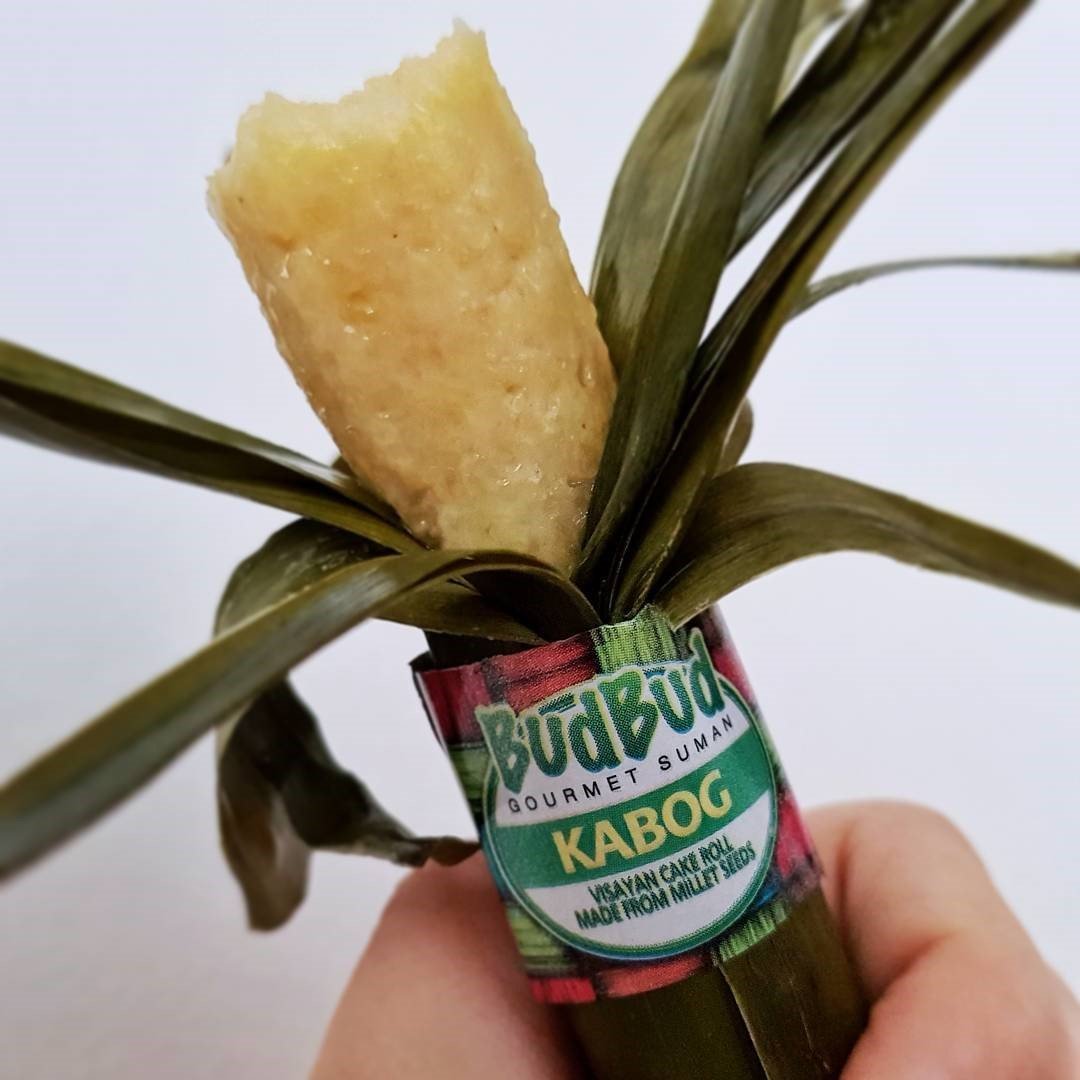 Celebrating the abundance of rich harvest, Catmon then came up with a festival that would at par other municipalities – the Budbud Kabog Festival. It began last 2006 through the efforts Mayor Estrella Aribal, Vice-mayor Avis Monleon, SB members, and committee members. After several researches and brainstorming, they came up with their own beat and steps to dance with.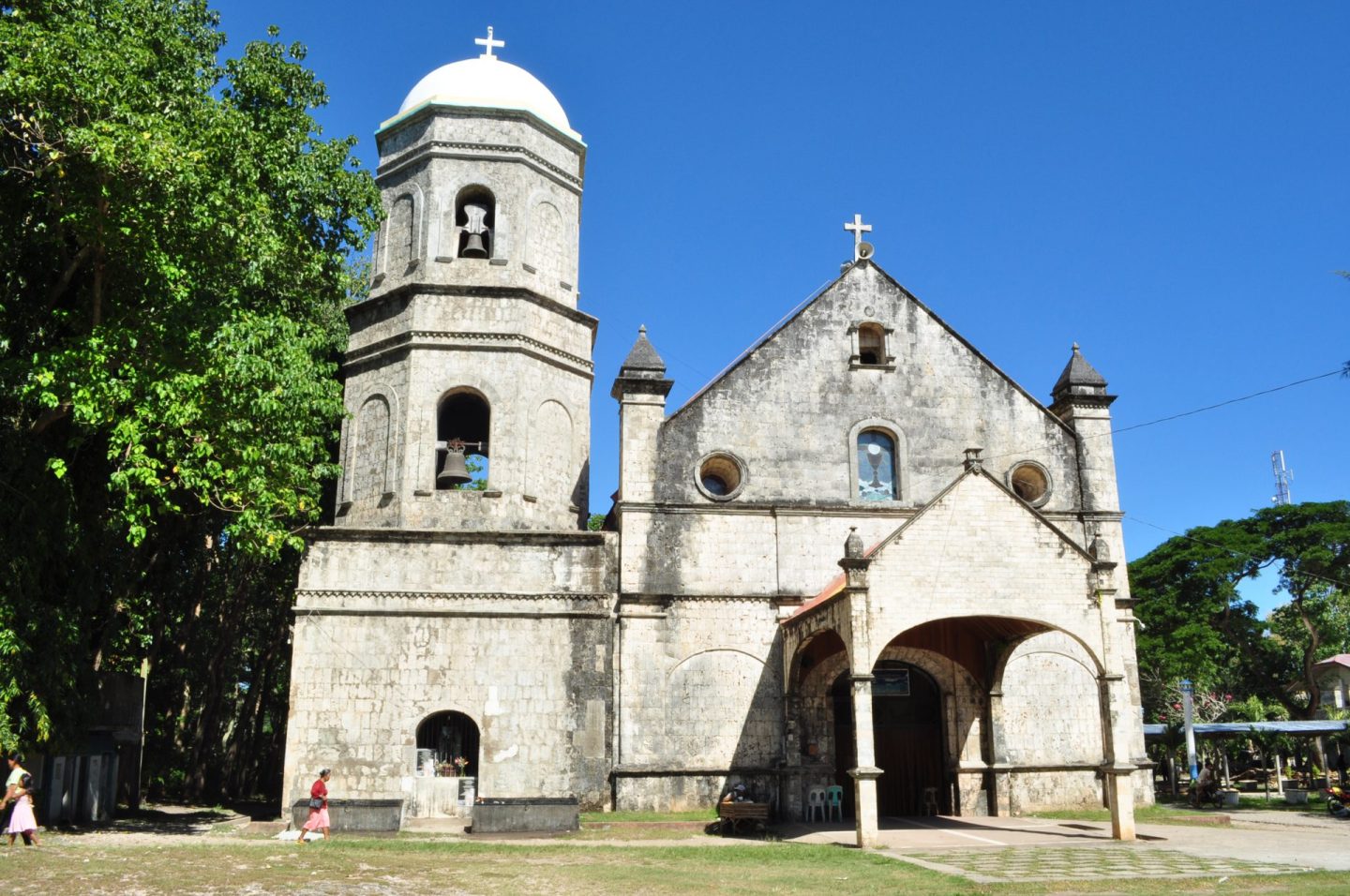 Celebrated every 10th of February in honor of their patron saint San Guillermo de Aquitania, the Budbud Kabog Festival came to be a ceremonious occupational presentation of how Budbud Kabog was processed and prepared – from planting to driving away of the birds, harvesting, pounding, cooking, and wrapping the budbud kabog.
Budbud Kabog Dance Steps
1 – Kabhig (planting of kabog seeds)
2 – Bugaw (driving away the birds that are 'bout to prey over the ready-to-harvest kabog seeds)
3 – Kayo (harvesting the plant stalk with a sickle)
4 – Gi-ok (separation of grain from the stalk)
5 – Asod (pounding of the seed)
6 – Pasiko (final separation of the grain from the shell)
7 – Pasiko (mixing of ingredients using a wooden spoon)
8 – Kilikiti (wrapping of budbud kabog using banana leaf)
Contestants were allowed to present any dance as long as they incorporate the eight basic steps of kabog preparation in their presentation. Simultaneously, street dancing competition, search for Festival Queen, and Grand Patikim happens during the feast day allowing the local community to take part of this big event.
As years passed by, more and more activities were prepared for this much awaited festival of the municipality. Now, more people are coming over to the town not just to taste their specialty but to, as well, get to know more about the richness of the Philippines in terms of agriculture and socio-cultural geography.
Have you been to Catmon? How was your budbud kabog experience?