Some of you may have heard about this place, most have not. I belong to the latter. Things, places and people that have something to do with history always fascinates me. When you educate yourself about what happened in the past, it widens your mind and changes your perspective on things.
Let's learn about this spiritual group within the mountains of Cebu – The Jayme-Moncado Colony. Led by Henry Jayme, who isn't your typical spiritual leader (the type who behaves as though he's morally better than everybody else). Nope, Henry Jayme is very cool and warm, friendly and welcoming to the guests. His people are called the Moncadistas and they don't praise their leader too much or give him a lot of attention. Instead, they treat Henry with ease and respect.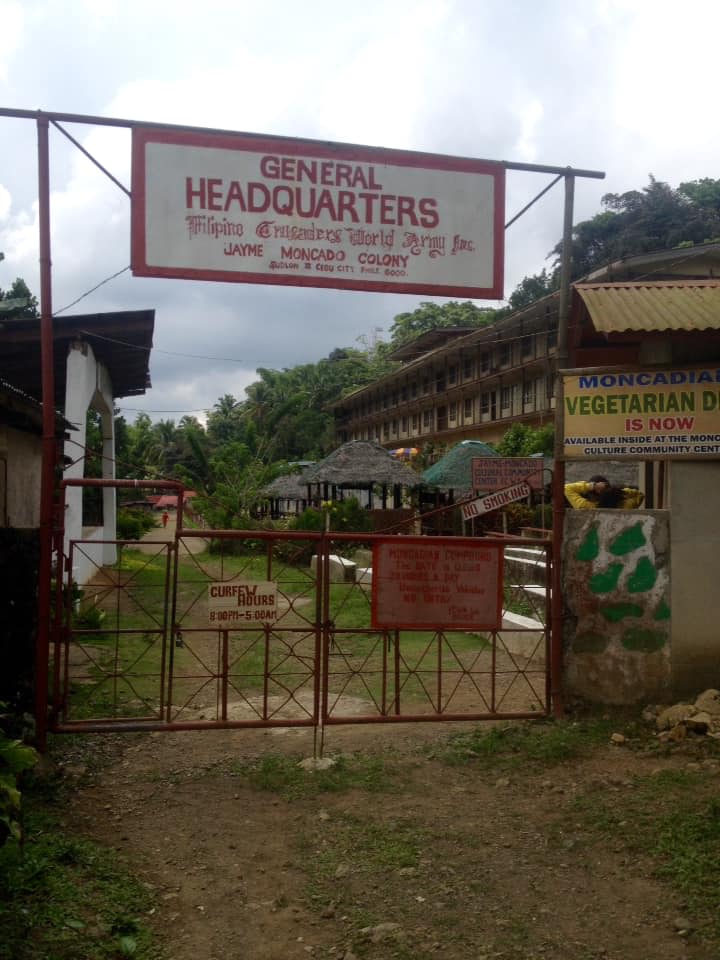 Locals and visitors come to visit the Jayme-Moncado Colony in Brgy. Sudlon 2, Cebu City – to learn about the group and some stay over to go ghost hunting at night. Hah! Not me though! Only by looking at the photographs of the place, it looks so untouched from the 60's and hmm I can feel all the otherworldly spirits all over.
Hidden away from the city, it's appropriately named as the General Headquarters of the Filipino Crusaders World Army, Inc. And is a place resided by 200 followers of the founders, Hilario Moncado and disciple Federico Jayme; father of Henry Jayme.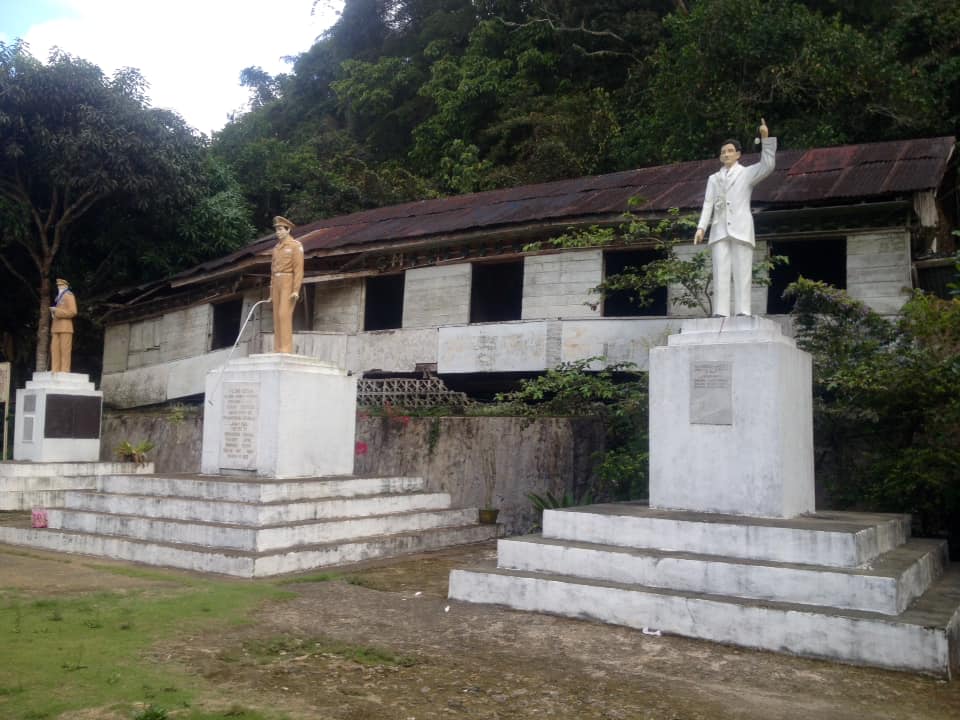 Inside the compound, you will see three statues of their leaders – Moncado, Jayme and Lorenzo de los Reyes (Director of Spiritual Division); situated in front of the shabby two-story building. The two-story building looks so much like one of those old Spanish houses that can still be seen in some parts of the province.
Also inside the compound, is the three-story "Moncado Hotel" that was built on March 3, 1966. Sheesh, gave you goosebumps yeah? Fronting the hotel is also a big, long pool and a small rectangle pool that must have been for the children. There are also huts on the side, I think guests and members can stay in these kubo/ huts to eat, drink and talk about their teachings and about the universe.
According to Henry Jayme, the hotel was designed and built for their members visiting from all over the world. However, guests can also stay in it – sort of like a guest center or charitable institution, since it isn't commercialized. The place is cool and fresh like in Baguio and usually fogs form in the area after it rains. Be sure to bring some cozy clothes to keep you warm in there.
They're also strict when it comes to drinking alcohol in the property, it isn't permitted. With that in mind, those who are thinking of visiting this place – be sure to follow their rules and don't take any alcohol with you. Just drink tea instead and enjoy the knowledge you're about to take in from their leader and their members.
The Headquarters in Sudlon may have horror stories because it's been there since the world war. And there were people who died there and their souls are rumored to still be living in the area. Those who are brave enough to do this, I'm guessing staying overnight in the place is no biggie for you.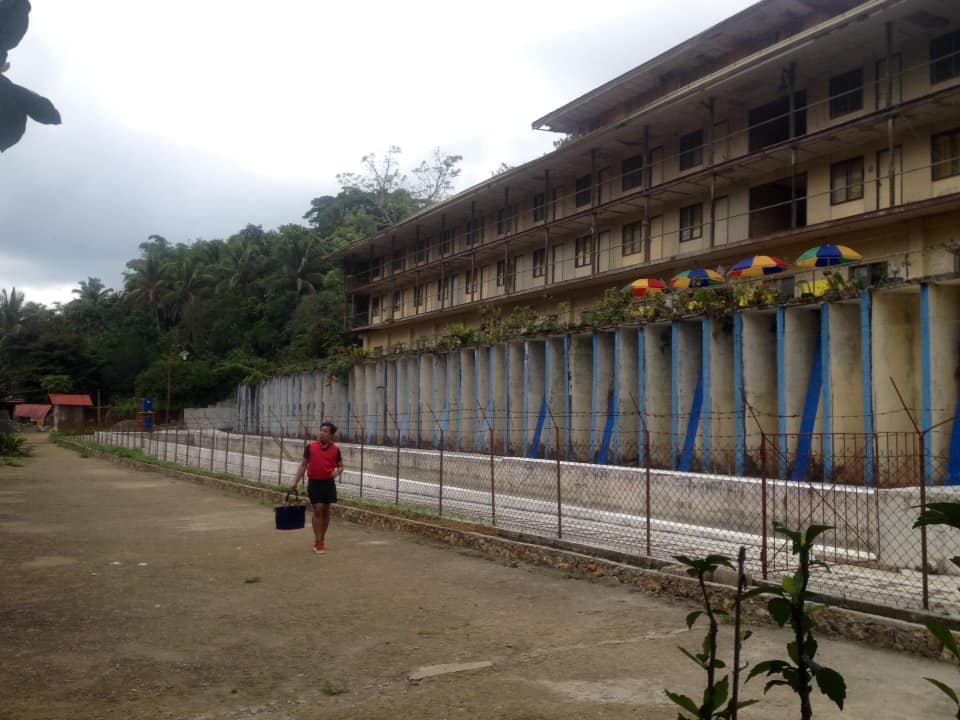 Across the hotel building, there is a hill where their members and guests can climb up. On top of that hill is where they laid to rest their beloved Federico Jayme and his wife Magdalena. Don't forget to pay your respects when you visit their graves.
I find the teachings of their leader, Henry, to be really good and relevant. He has this holistic approach to caring for his people and guiding them in what they would practice in terms of eating and exercising. According to him, their founder Moncado studied the Kabbalah – it is an ancient wisdom that reveals how the universe and life work. Very very interesting, subjectively speaking. Also that Moncado was the Messiah, a prophet and in divine contact with God.
However, the current leader Jayme doesn't seem to be deeply concerned about religion. Instead, he is more focused on saving people from a nuclear holocaust than from the fires of the eternal damnation. The Moncadistas observe a strict diet – they do not eat meat, they only take in raw vegetables and fruits. This is done with the purpose of keeping them safe from a nuclear explosion.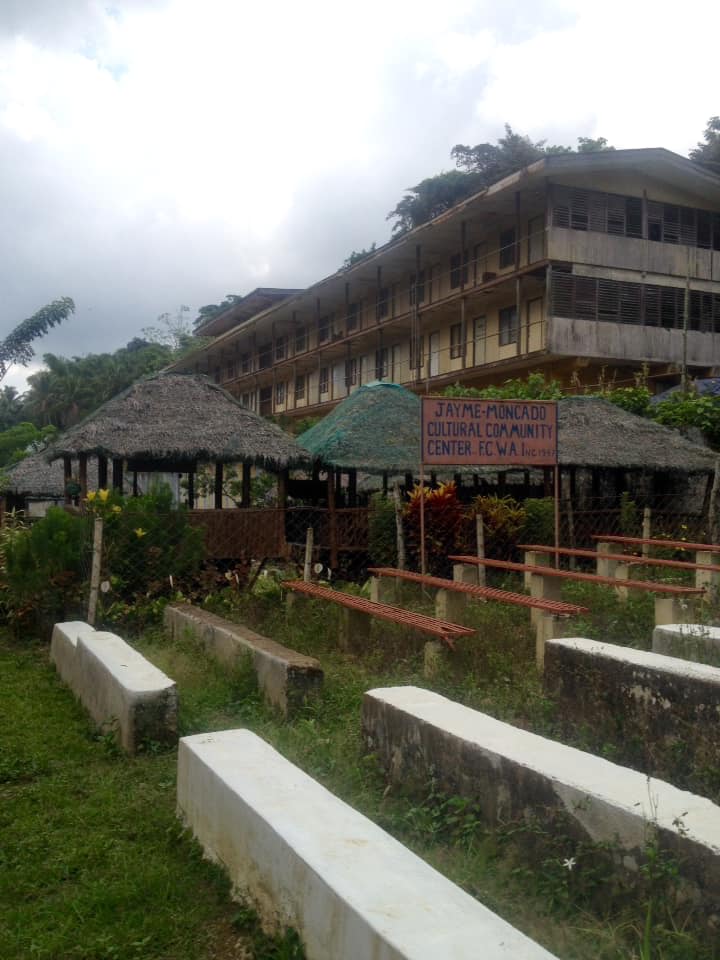 The Moncadistas also practice two kinds of yoga – Kosher and Iyengar. I'm certain their physical and mental well-being is in good shape because of the food they take in, also because they do breathing exercises. Their practices as a community are very appealing to me and those people who do not get tempted easily by worldly possessions. They're basically living off-the-grid, but not totally shutting themselves out from the world.
Read: Busay to Balamban Travel Guide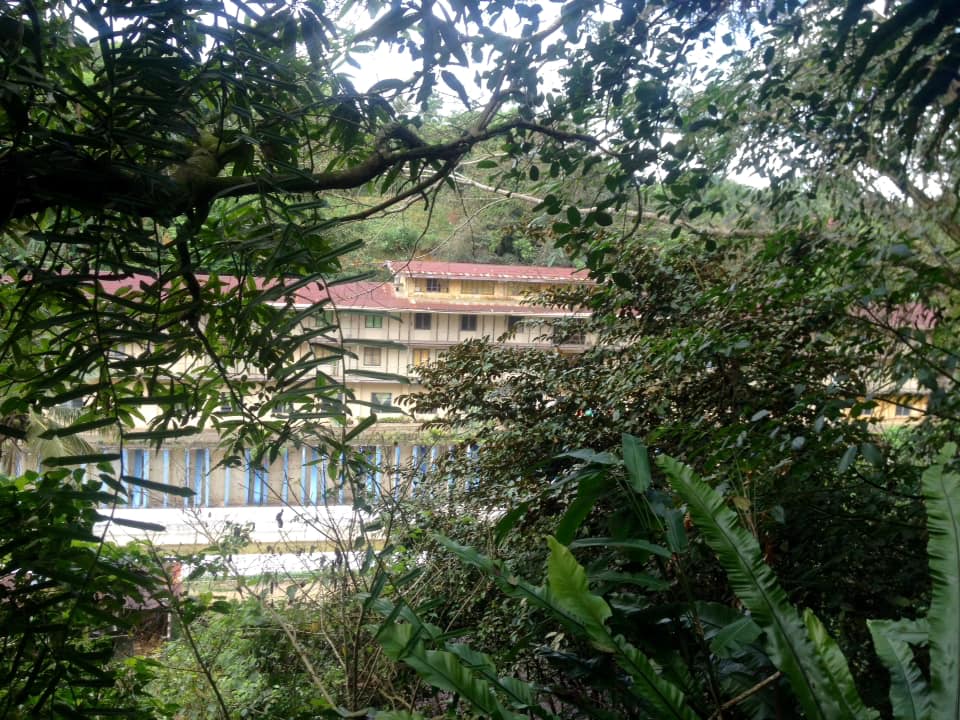 While for some, this may just be another photoshoot location, but within the compounds of the Jayme-Moncado Colony is a lot of history and knowledge that will expand your mind. The place is perfect for quiet meditations and disconnecting from urban life. When you and your friends come to visit, remember to follow their rules and come with an open mind.
Read: JVR Island in the Sky
How to get there
The Jayme-Moncado Colony/ Moncado Hotel is located in Bonbon – Sudlon 2 Barangay Rd, Cebu City, Cebu.
The easiest way to get to the place is riding a habal-habal, from JY Square. The fare is only PHP 100/ head – this is better than taking a private car or taxi. The habal-habal drivers are familiar with how to get to the place since it's not easy to find.
I hope you've learned a little something on this article. Especially about their practices, hopefully, it got you intrigued or interested. I know their lifestyle surely captivated me.