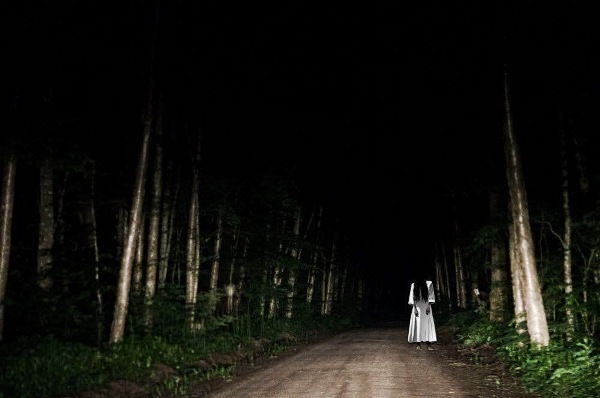 Although Cebu City has become highly urbanized, some places in the city still keep their old-world, historic, and even creepy charm. For a city that doesn't seem to sleep, strange and unexplainable things still happen in some places in this urban jungle.
Below are a few spots in Cebu City known for ghostly and other paranormal activities.

photo from johnchristophergacayan
Ramos St.
Passing by Ramos St., the first thing you'd notice are the many huge trees that line the street on each side. Most of the buildings there are old, two to three story structures. But recently, many new, taller, buildings have been constructed along the street. Ramos St. is found close by the business and nightlife district, so the street is usually lively, even during late at night. It just gets a big creepy by the time the shops close (around midnight). The trees give the street a very eery look, and there have been many reports of sightings of ghostly apparitions, especially in the area near Velez hospital and St. Mary's Dormitory.

photo from Random Philippine Street Videos
Escario St.
Escario Street is one of the major roads in Cebu. It's also known to be one of the the most haunted places in the city. There was once an abandoned house by the street which was turned into a hotel. Legend has it that while the hotel was being constructed, a worker died. This caused bad luck and many other construction workers got hurt or met their untimely deaths before the hotel was finished. The multiple deaths could explain why people often experience strange and unusual activities in this area. Guests have also reported hearing footsteps in the middle of the night and knocking on their doors, only to find that there is no one there when they open it. Ghost sightings have also been reported on the street, even causing vehicular accidents.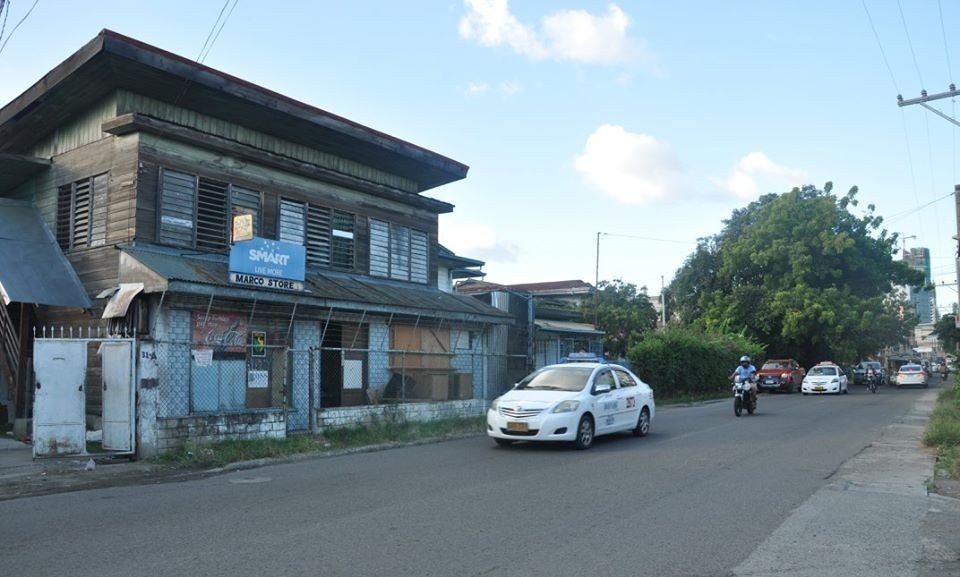 photo from propertyasia
The Area Around Echavez, Sepulveda, and Rahmann St.
These streets are just a block apart from each other. These small, two-car streets are often taken by drivers looking for faster access to Gorordo Avenue. What makes this area scary is that it's really dark. There are just a couple of street lights along the road especially in Sepulveda and Rahmann St. It's mainly a residential area, so the streets are usually empty and quiet. There are also a number of old houses here, which adds to the creepy factor. There have been stories of apparitions and paranormal activities in this area (a ghost woman, a ghost child suddenly crossing the street), which is why many try not to pass by these roads when it's late at night.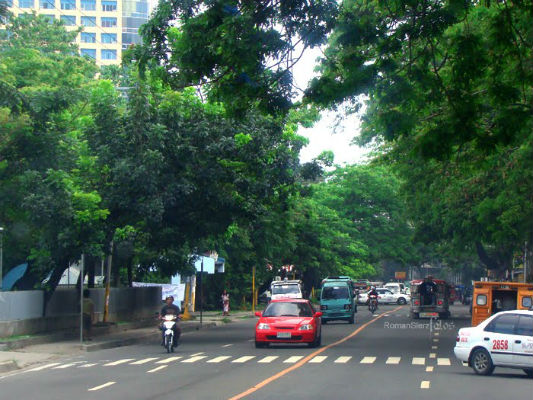 photo from tenminutes
Gorordo Ave
Gorordo Avenue is one of the longest roads in the city. It connects a lot of main roads and is a major business and school district. During the day, this road is always busy, packed with cars going to Talamban or Uptown Cebu. But at night, things get a little eery. The area near UP Cebu is often very quiet during late nights. People say that this area feels colder, but this is probably because of the many trees in UP's campus. There have also been sightings of ghost along the road, as well as in the grounds of UP.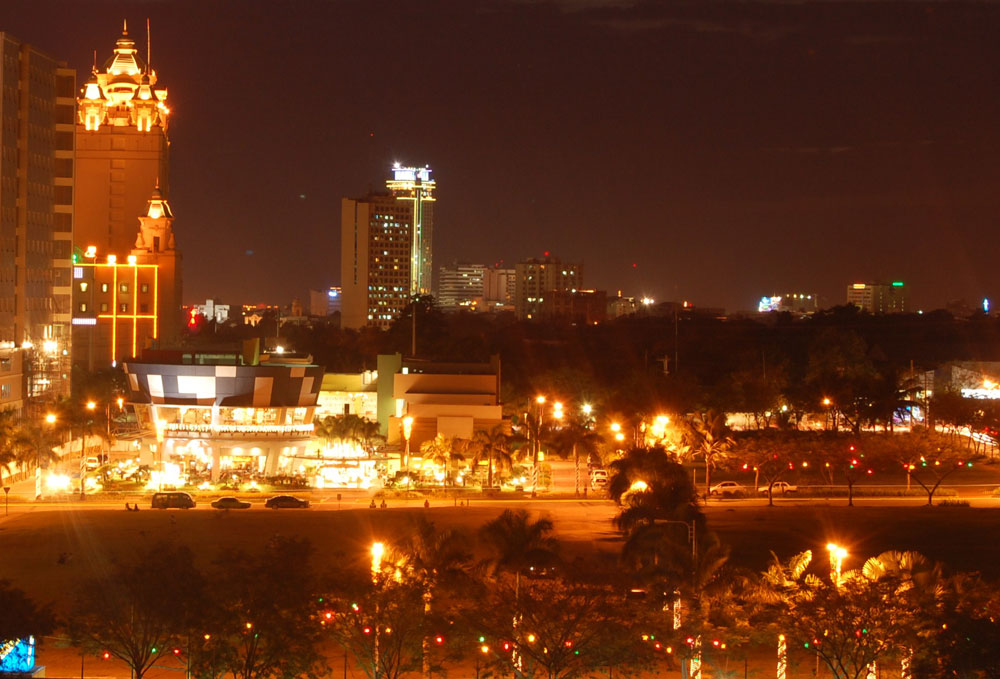 photo from mycebu
IT Park
Surprise, surprise. Or not really. Many of those who work at the numerous BPO offices in IT park often share their experiences of the paranormal while at work. We've heard stories of people being woken up by some unseen force in their sleeping lounges, or of the sound of laughing children being heard in the offices late at night. Before IT park became what it is today, it was a small air strip. After the strip was closed down, it was just a huge piece of vacant land, covered with shrubs and long grasses. Some say that it was where dead bodies from "salvage" victims would be dumped, which is why there are a lot of disturbed and lost spirits in the area. Maybe working during the night makes you more sensitive to ghosts or "those that are not of us", but most call center agents will tell you that IT park, despite how lively it is, can have a very creepy vibe.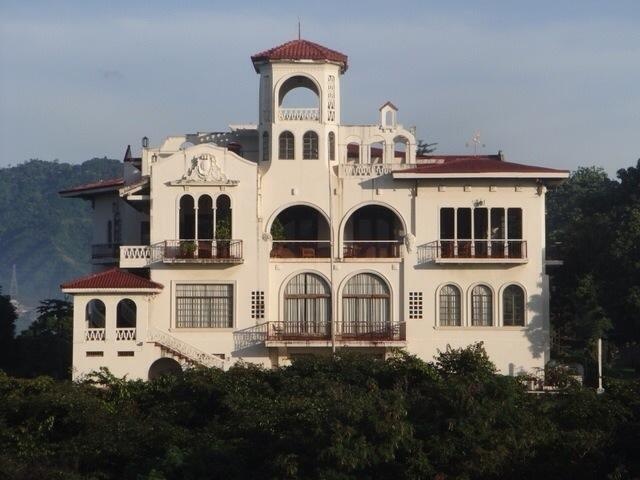 photo from superbalodoy.wordpress
Villalon Mansion
A lot of people are fascinated by this majestic house that can be seen just behind the capitol building.The Villalon mansion is hauntingly beautiful. It's off limits to visitors, although many have tried to get in but failed (what do you expect, the house is private property). Stories from those living near the mansion tells of a lady in white that would walk around the grounds and can even be heard singing during those full moon-lit nights. The descendants of the mansion are living abroad, but the grounds does have a caretaker. One can only admire the house from a distance, and maybe see a ghost standing in one of the many balconies.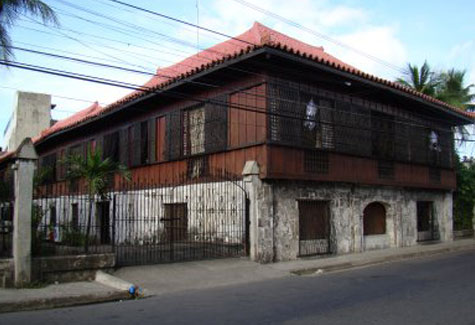 photo from cebu-tourism.techcellar
Parian
Parian is one of the oldest districts in the city. It's a historical area that has a number of ancestral homes and old structures that will make you feel like you got transported back to time. But these old structures also give it a creepy feeling, especially where you're walking around in Parian at night. There are many stories of ghost sightings in the streets and old houses in the neighborhood, like people seeing a headless priest from the Spanish time or a soldier from the war, walking around at night.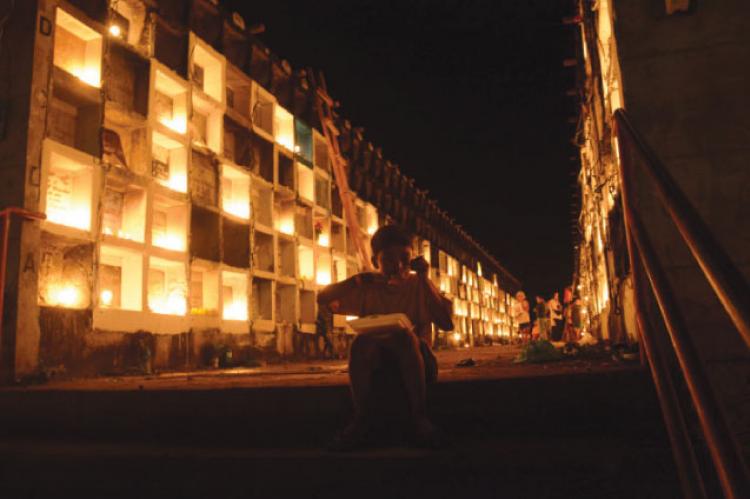 photo from sunstar
Carretta Cemetery
The fact that it's a graveyard makes it creepy enough. The amount of ghost stories from Carretta and the area surrounding it is enough to keep you up all week. But what makes this cemetery especial strange is that it's not only serves as a final resting spot for the dead, but a home for the living as well. A lot of our homeless brothers and sisters actually live in the graveyard. Since they can't afford proper housing, the homeless would apt to live next to tombs and graves. Talk about keeping skeletons in your closet.
Moncado Hotel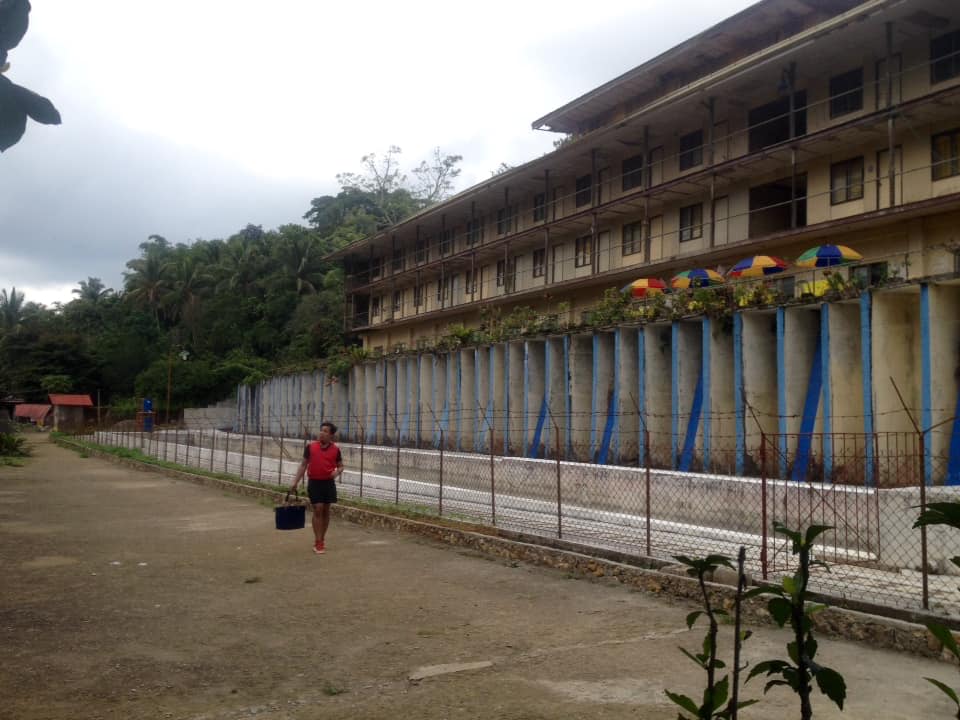 Located in Sudlon 2, an isolated place in the countryside, where the Moncadistas reside. There is a huge three-story building, which seems empty from the outside. But the attendant will tell you they are fully booked except for one room, room number 13. The "hotel" doesn't have a hot and cold shower, no buffet breakfast and the swimming pool has been under maintenance since the '70s. However, you can visit the glass crypt of its founder, General Federico Jayme – who also dies in one of the hotel rooms.
The hotel was built to serve as a non-commercialized home away from home for the visiting Moncadistas or even for any guests who'd like to spend the night there. The place looks like it's been frozen in time, with structures from the world war II. The residents here are basically hermits, with flowing beards and long hair, and they also dress up in military uniforms.
Read more about the Jayme-Moncado Colony
Osmeña Mausoleum
The place is the final resting place of the wealthy 20th-century Cebuanos. The mausoleum's intricate marble carvings and the huge white immaculate that prompts majesty. However, the quietness of the place makes the place really spooky and eerie.
Vicente Sotto Memorial Medical Center
More commonly known as the Vicente Sotto Hospital – the place has witnessed more deaths and departures to the afterlife. The hospital has been opened since 1911, and nothing can be scarier than its morgue, which is exclusively for those with black tags. At midnight, it is said that ghosts roam around the hospitals and even play tricks on the staff.
Cebu Psychiatric Hospital
At the back of the Vicente Sotto Hospital, there is a badly maintained two-story building for those who are mentally challenged. The violent patients are securely restrained, some even have their own cells. While those patients who are harmless and friendly can freely move around the compound. Although, the horrific facial expressions and the eerie noise the patients make will cause one to have goosebumps.

Cosmopolitan Funeral Homes
Located in Lahug, the scary part of this place is the cadaver holding room. Some of the corpses stored here are waiting for relatives to claim them. They're also subject to identification, just like the 300 bodies from the unfortunate M.V Princess of the Stars tragedy. The bodies remained at the funeral homes for a while and only a few were identified.
The Cosmopolitan Funeral Homes is definitely a place of restless souls. An uncanny coldness that fills the air even in the middle of the day. You can also try going inside their chapel at midnight and tell us your experiences.
Hospicio de San Jose de Barili
Located in the sleepy town of Barili, Hospicio de San Jose is almost a century-old Home for the Aged. And the place has all sorts of ghost stories. The most popular one is that of a weeping old woman who is said to be waiting for her family, until today. If you hear a woman crying at three in the morning at this place – it could be one of the present residents also forgotten and just waiting to die, or the ghost of the old lady.
These are just some of the places known for paranormal sightings here in the city. If you're planning to go ghostbusters in real life, you might want to drop by these places and see what you can find (or sense).
Do you know any haunted places in the city? Drop us a comment. Don't forget to share this article. Sleep tight.
Article Updated by: Giselle Bonife on October 30, 2019
Author's Website: https://gisellebonife.wordpress.com/

Like this article? Please share your thoughts below!