Did you guys know that the longest waterslide in the island of Cebu can be found in Minglanilla? Me, neither. But hey, that's about to change. 😉
Recently, the Tubod Flowing Resort has expanded and opened the Tubod Bukid Resort – showcasing the longest freshwater slide in Cebu. Yasss! It sounds like a lot of fun for the kids and those who love getting their adrenaline pumping.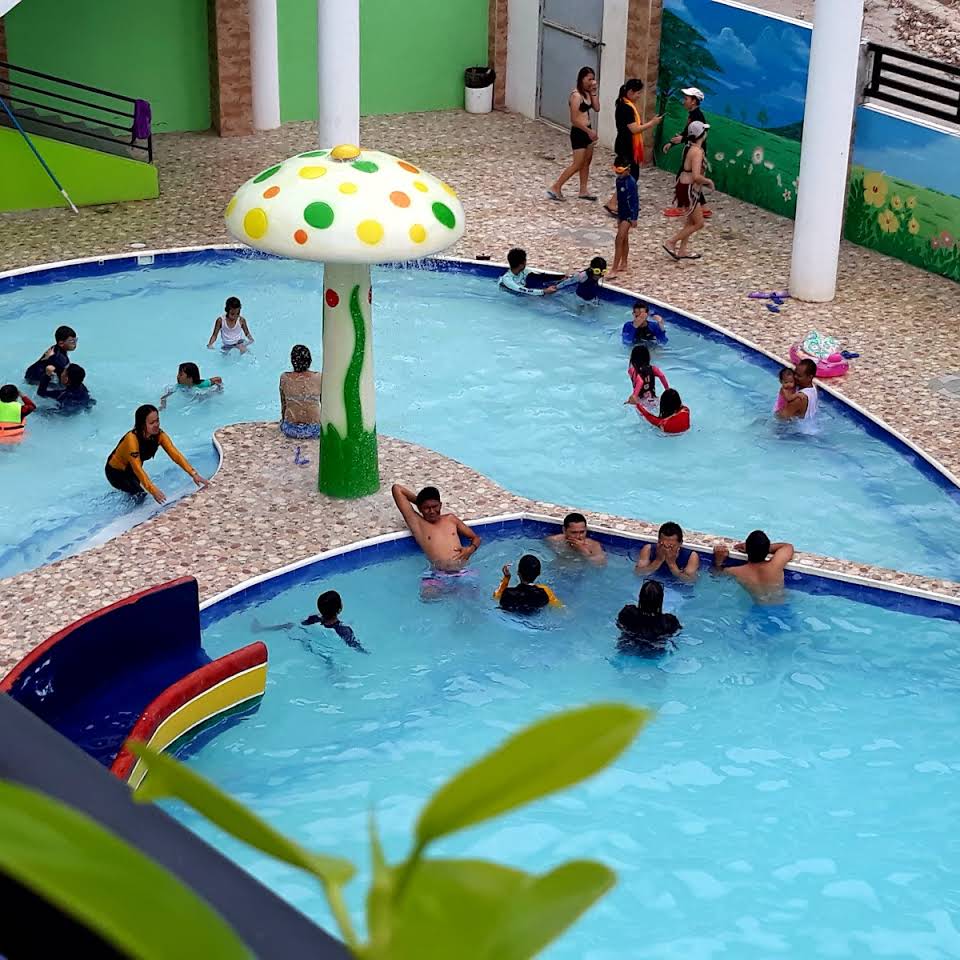 A little info on the town of Minglanilla, it is known as the "Sugat Capital of the South". They have this annual tradition called "Sugat – Kabanhawan Festival" on Easter Sundays. This practice reflects the devotion of the residents of Minglanilla to the resurrection of Jesus Christ.
They're so lucky to have a freshwater spring up in their mountains – which leads us to Tubod Bukid Resort. The word tubod actually translates to "spring" and bukid, translates to "mountain"; hence the name.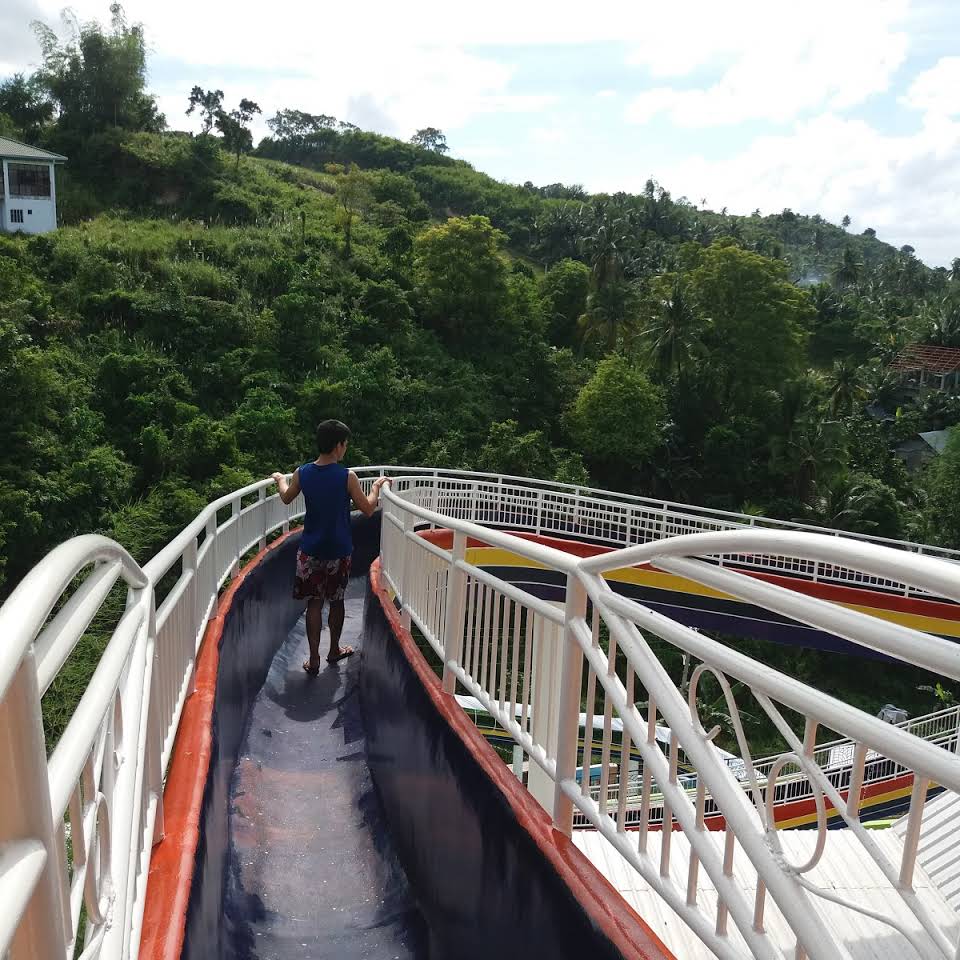 The resort is situated in the mountains overlooking the town of Minglanilla. The place has swimming pools for guests to cool off, and its main attraction is the longest waterslide with a length of 125 meters or 411 feet.
The waterslide starts at the top of the mountain, where guests can have a 360-degree view of the town while sliding down into the main pool. At the end of the slide, there is a 10-foot long pool that serves as a stopper for the waterslide.
Tubod Bukid Resorts' pool's design is similar to those that are used for the waterslides in Jpark Island Resort and Waterpark. Would you be brave enough to slide down this waterslide? 🙂
Read: Minglanilla's Ruvi Cave Resort
Rates
The Tubod Bukid Resort is open from 8:30 AM to 4:30 PM during Saturday; 8:30 AM to 5:30 PM on Sundays
The entrance fee of the resort is at Php 220 for Adults and Php 110 for children (8 years old and below)
Round Cottage – Php 500
Table with Chairs – Php 400
No overnight rooms are available at Tubod Bukid Resort — But you can stay overnight at Tubod Flowing Waters; Room Rates are the ff:
Standard Room for 2 – Php 1,400
Family Room for 4 – Php 2,300
Deluxe for 2 persons – Php 1,900
Deluxe for 3 persons – Php 2,400
Deluxe for 4 persons – Php 2,900
Deluxe for 7 persons – Php 3,900
Deluxe for 8 persons – Php 4,000
Dormitory Rooms (good for 10, 12, 16 or 20) – Php 360 per head
Deluxe Dorm Room (good for 10) – Php 5,500
Amenities of Tubod Flowing Water Resort & Tubod Bukid Resort
Spring Swimming Pools
Adult & Children's Water Slides
Halls – bigger cottage type good for 20 persons and up
Room Accommodations
Canteen
Basketball and Billiards
Bird Sanctuary
9D Virtual Reality
Gyroscope
Meniscus Coaster Ride
Grilling Area
Function Rooms
Catering Services
Wedding Package
*Note: There is no corkage fee in the resort. Guests are free to bring food and drinks from outside. NO Alcoholic drinks allowed.
Read: Anjo World Theme Park
How to get there
Tubod Bukid Resort is located in Upper Tubod, Sandayong, Minglanilla, Cebu. It's approximately 15km from the city proper and may take a 30 to 45 minute – drive.
CAR: The easiest way to get there is through a private or rental car. Just search Tubod Flowing Water on Google Maps or Waze and follow the directions. There is enough parking space available for guests at the resort.
JEEP: Take a jeepney going to Minglanilla. Tell the driver or konduktor that you'd like to get off at the Upper Pakigne where you will see a signboard "Tubod Flowing Water Resort". From there, take a habal-habal or tricycle to take you to the resort. Tubod Bukid Resort is located right across the Tubod Flowing Resort.
TAXI/ GRAB CAR: Tell the driver to take you to Tubod Flowing Resort in Minglanilla. The drivers mostly know of the place already, if not you can just use Google Maps or Waze as a guide.
Information
For more information, inquiries, and reservations; you may contact them on their Facebook page – Tubod Flowing Water Resort.
You may also give them a call through the following numbers: (032) 383-1533, (032) 272-3467, (0917) 601-8843
Also, visit their official website at https://tubod-bukid-resort.business.site/