Balamban is mostly known for nature, fresh and chilly air, and adventure. There are not so many extreme adventures available in the area but we are aware that if we want a good, quick adrenaline rush, we can always drive to Balamban.
If you love thrills, then this new feature is for you!
Adventure Cafe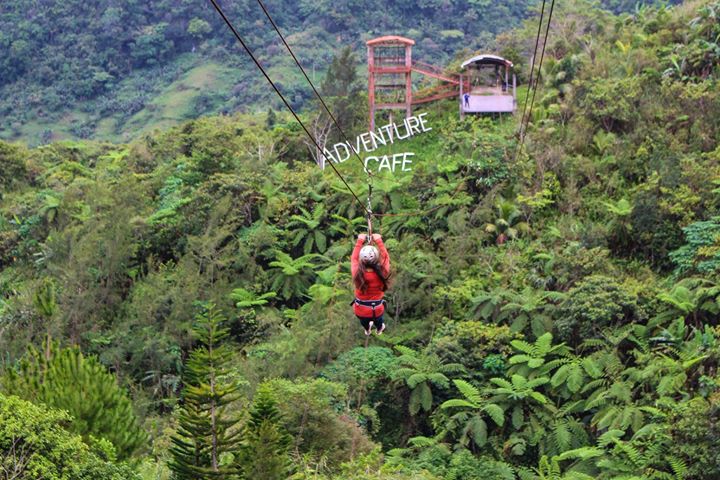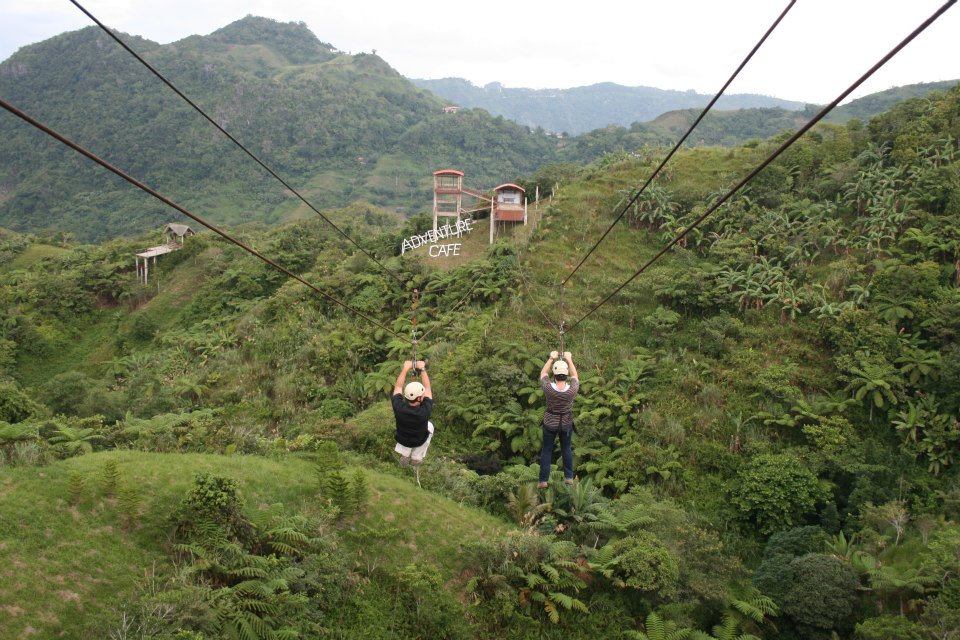 I think that the cafe should be named "Adrenaline Cafe" because the activities that are available in the cafe caters to those who want to release stress (Stress Wall), people who want to put their potential energy to good use (Wall Climbing) and those who want some adrenaline rush (Zip Lining).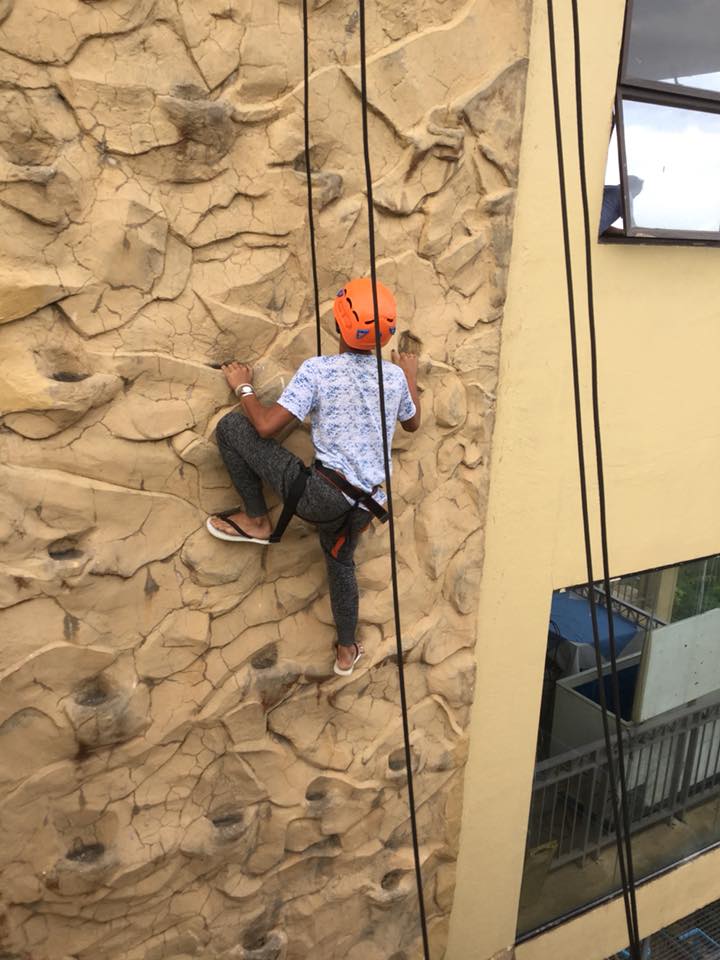 I love the trees and the view and all the things that they offer, but swinging up in the air would stress me out big time! I am no adrenaline junkie, so wall climbing I can do anytime. If you are a little more adventurous, you can level up by trying zipline (256 meters long).
READ: JVR Island In The Sky
This, I can also do– Stress Wall.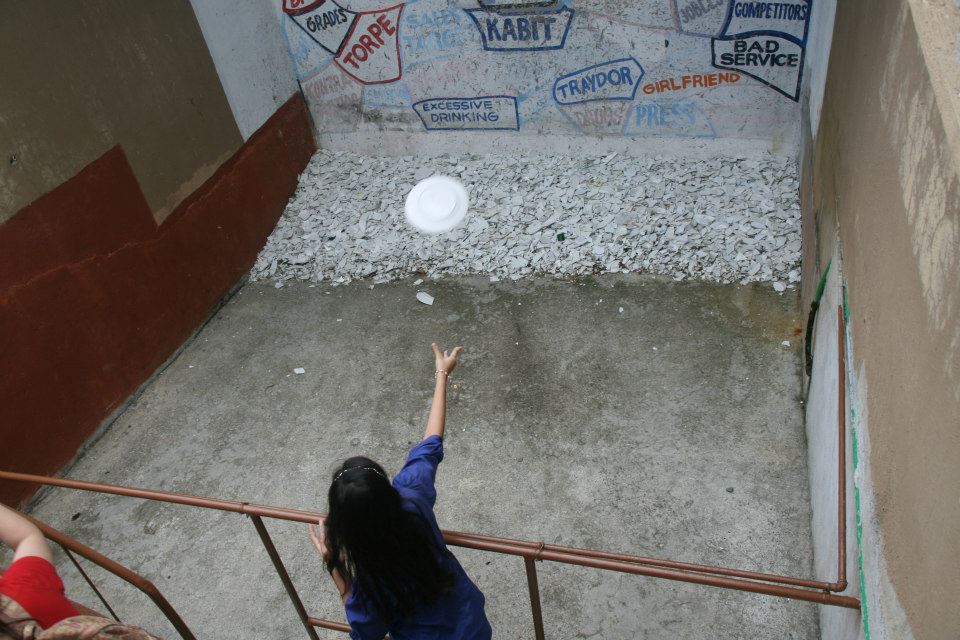 I have always wanted to try something like this where you can freely throw and break things because you are mad, frustrated or feeling defeated. We have a lot of stressors in life, love, and work– and while we cannot eliminate these triggers completely, we can, however, divert our attention to release our tension.
This may seem immature to some people, but we actually need to liberate ourselves at some point, even if it means paying for a couple of plates to break into a wall. And you know what? This little activity is really effective. We should have something like this in the city!
Restaurant
You are not allowed to bring your own food, and if you must insist, you will be required to pay a corkage fee. This is because they have a restaurant that's overlooking the Balamban mountains.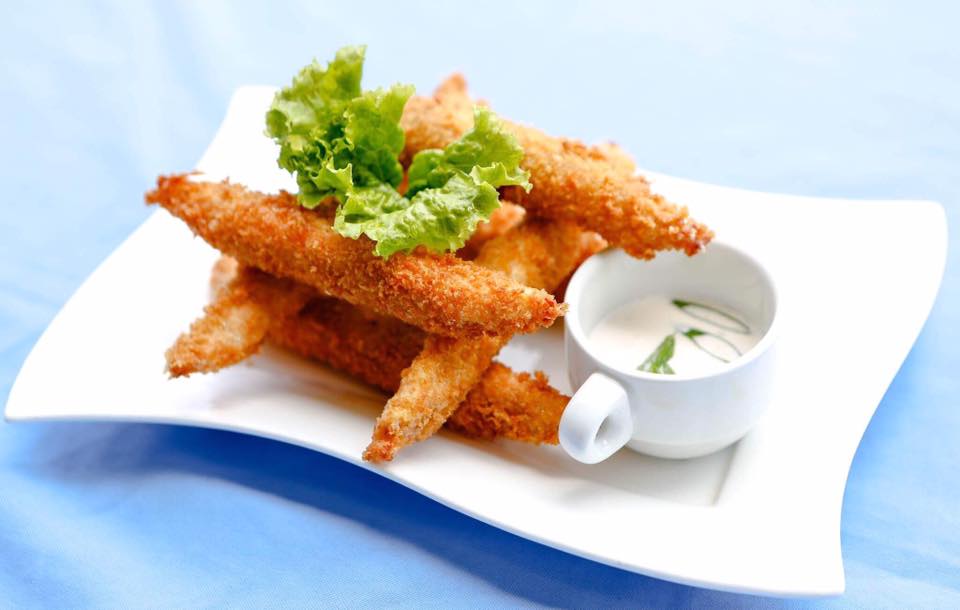 They have serious business in feeding their customers so don't bother bringing your own baon.
Events
Adventure Cafe also accommodates events such as this wedding ceremony. If you are looking for an affordable venue with less cost but with astounding view, this is it. After all, a marriage is an adventure, too!
Rates
Trying out the 256 long zip line is priced at 200 pesos per person*new rate*, the wall climbing activity is 100 pesos and the stress wall is 25 pesos per plate. That's a pricey breakable, but worth every happy cell! An oh, an additional of 5 pesos as the environmental fee.
If you are wondering if you can stay there overnight, the answer is no. There are no available rooms to accommodate you so you better plan our the rest of your day.
READ: Buwakan Ni Alejandra: Cebu's One Of A Kind Flower Garden
How to get there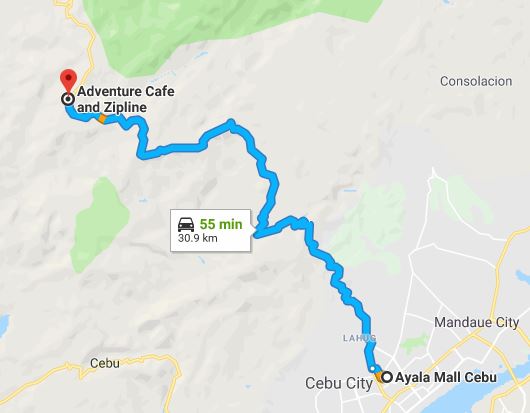 Coming from Ayala Center Cebu, take a V-hire to Balamban or Asturias. Tell the driver to drop you off the Adventure Cafe. The fare is estimated to be 120 pesos only; 240 back and forth. One way trip is about 1 hour by car.
The cafe is open daily from 7 AM to 7 PM. You may reach out through Facebook and (032) 516-7697 or +63 998 599 9722.