Aerial view of the Busay Holiday Pools // Photo source: Busay Holiday Pools Facebook Page
The good thing about living in Cebu is how close we are both to the beach and the mountains. In less than an hour, we can already get to our destination for some quality time and relaxation.
And those looking for a greener scenery while they take a dip in the pool with loved ones – Busay Holiday Pools just might be the place for you. Not only will you enjoy the cool breeze and get to swim in their pool, but you will also have a stunning view of surrounding mountain ranges, as well as the skyline of the metro.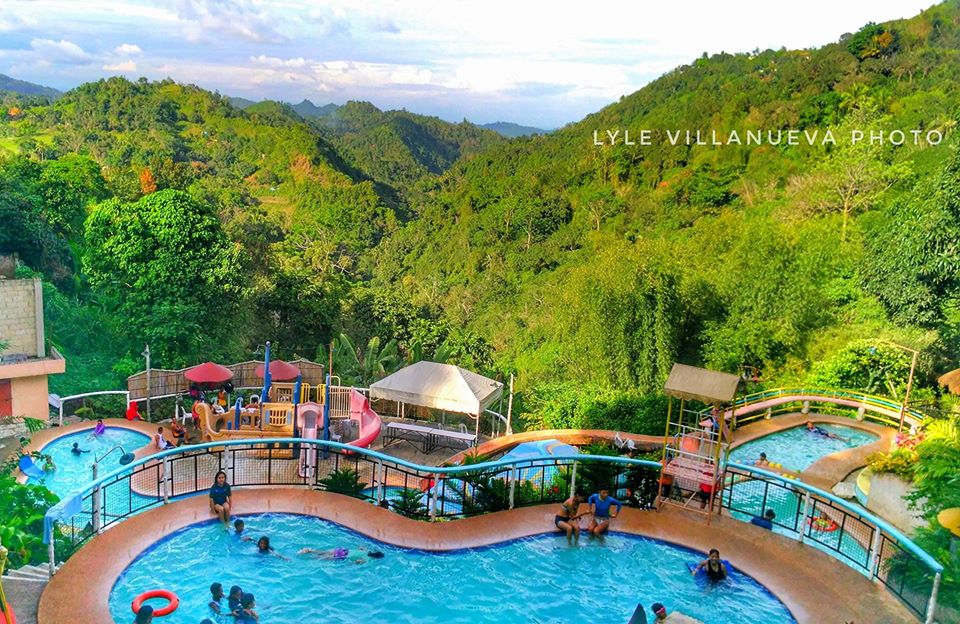 Busay Holiday Pools has two Adult swimming pools with cool water and can accommodate a big number of families or a big group. The water is deep in the adult pools, so be sure you guys know how to swim, just to be safe. There are also two kiddie pools for the children to enjoy and play in. As well as water slides both for the adults and kids to enjoy.
Those seeking for that little adrenaline rush, there's a hanging bridge at the resort. If you're brave enough to walk the bridge, you'll get to enjoy amazing views from it. And when the kids get tired of jumping and swimming in the pool, they can play in the resort's playground – it's right beside the kiddie pool.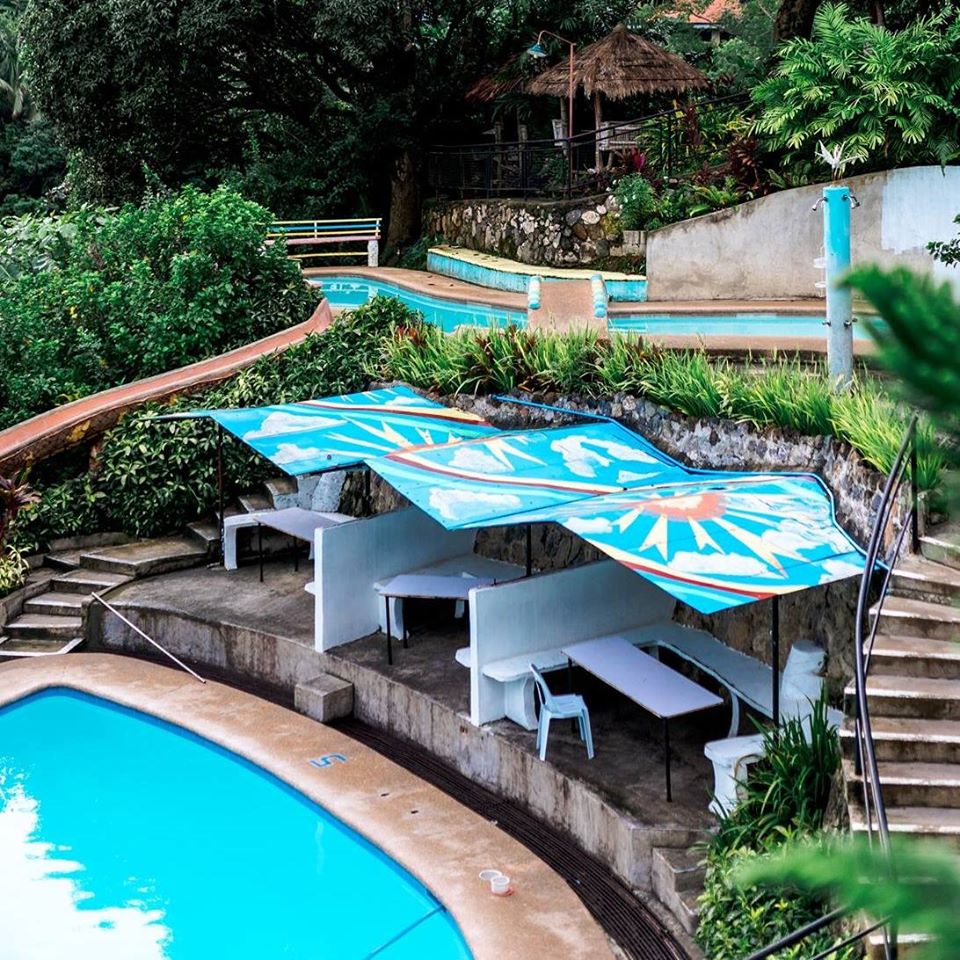 The resort has cottages available for rent for guests to stay at. Smaller groups can rent the cottage close to the entrance part – this way you guys can enjoy a panoramic view of the surroundings and you're also closer to the adult pool. There's no restaurant at the Busay Holiday Pools, so it's better to bring your own food.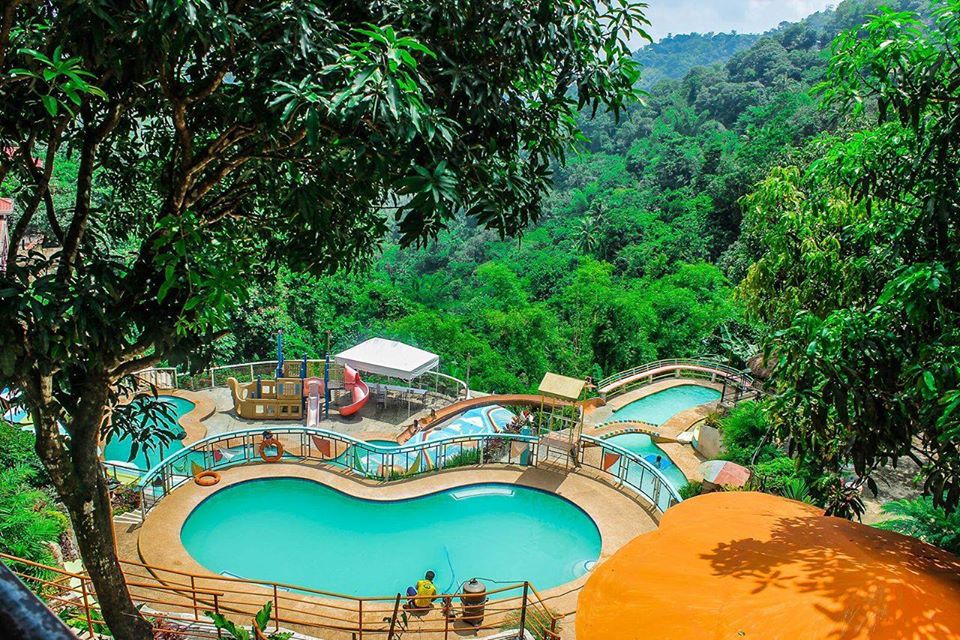 In addition to the picturesque view of the mountain ranges, you will also find a lot of wildflowers and plants around the resort. It makes the place a lot more vibrant, appealing, and greener.
Rates
These are the Busay Holiday Pools Rates:
Day Use
Entrance Fee:
Adult – Php 100 and
Child – Php 75
Tables and Cottages:
Varies from Php 300 to Php 400
Depends on the number of guests and size of cottage
Night Swimming:
Php 120 per guest
From 6 PM until 12 MN
Corkage:
The resort doesn't have any corkage fee, so guests can bring their own food to the resort
Note:
Pets are not allowed in the resort
Operating Hours:
Busay Holiday Pools are open daily from 8 AM until 12 MN
For those who wish to stay overnight, the resort has rooms ranging from Php 1,200 for 2 persons and Php 2,500 for a group of 4. 
READ: Chill with friends at the Cabanas Busay
How to get there
Busay Holiday Pools is located in Brgy. Malubog, Busay, Cebu City.
PUV/ JEEPNEY: You can take a jeepney bound for Bonbon, Busay from Lahug Market. That's near JY Square Mall. Let the driver or conductor know you'd like to be dropped off at the way going to Busay Holiday Pools.
HABAL-HABAL: You can also take a habal-habal ride going to the mountain resort. The habal habal riders can be found around JY Square Mall. They already know where the place is, just be sure to have a proper agreement on the fare which is about Php 150 only.
CAR: The fastest and most convenient way to get there is through a private or rental car. Just search "Busay Holiday Pools" on Google Maps or Waze and follow the instructions. There is parking space at the resort. 
READ: Recharge and Relax at Unplug Busay
Information
For more updates and inquiries, visit their Facebook Page – Busay Holiday Pools and also give them a call at 0917 598 4774