Guest featuring the Bahay Kubo at the Imelda Aroma Mountain Paradise / Photo submitted by Princess Orquez
Families and barkadas who are looking to have some fun but are on a budget – there is this nice resort in Catmon you guys can visit. The Imelda Aroma Mountain Paradise with the campaign "Our business is to give you the best service".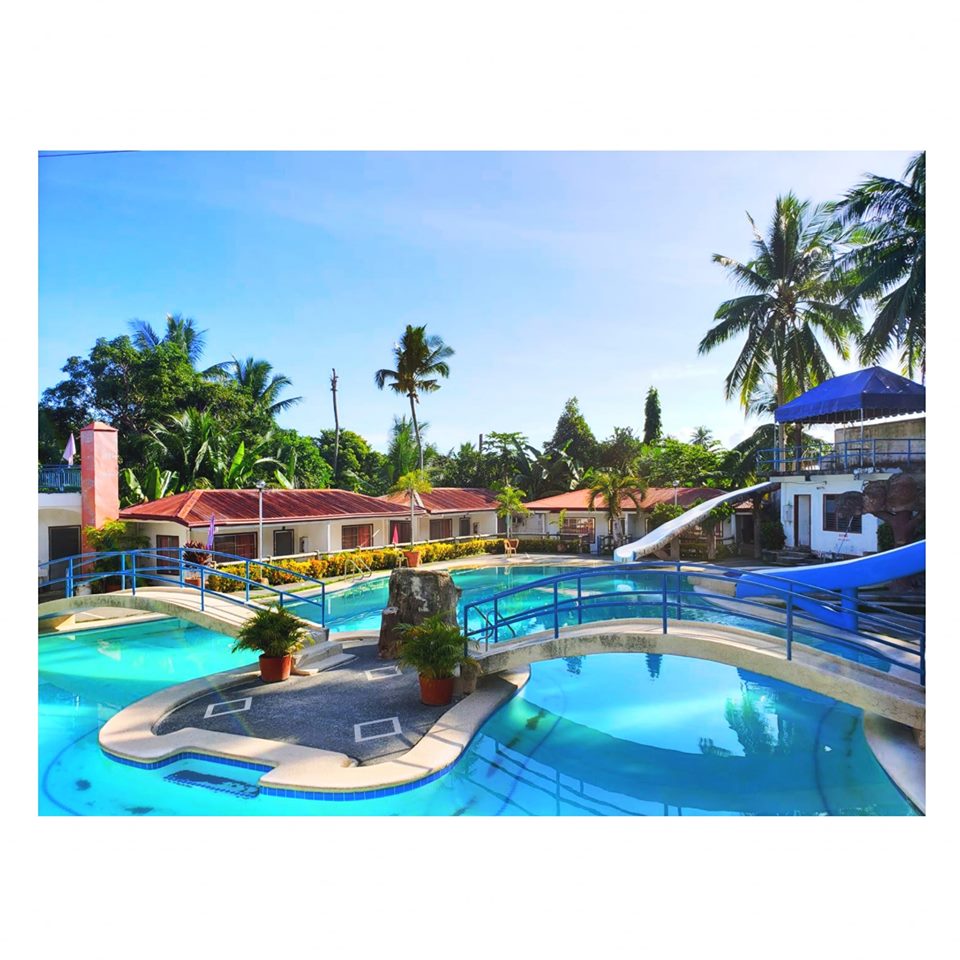 The waterpark/ mountain resort has been operating for seventeen (17) years, they opened on July 6, 2002. It also serves as a hotel and a place for parties and events. Imelda Aroma Resort is situated on top of a mountain in Catmon, with accommodation facilities and swimming pools, surrounded by coconut trees.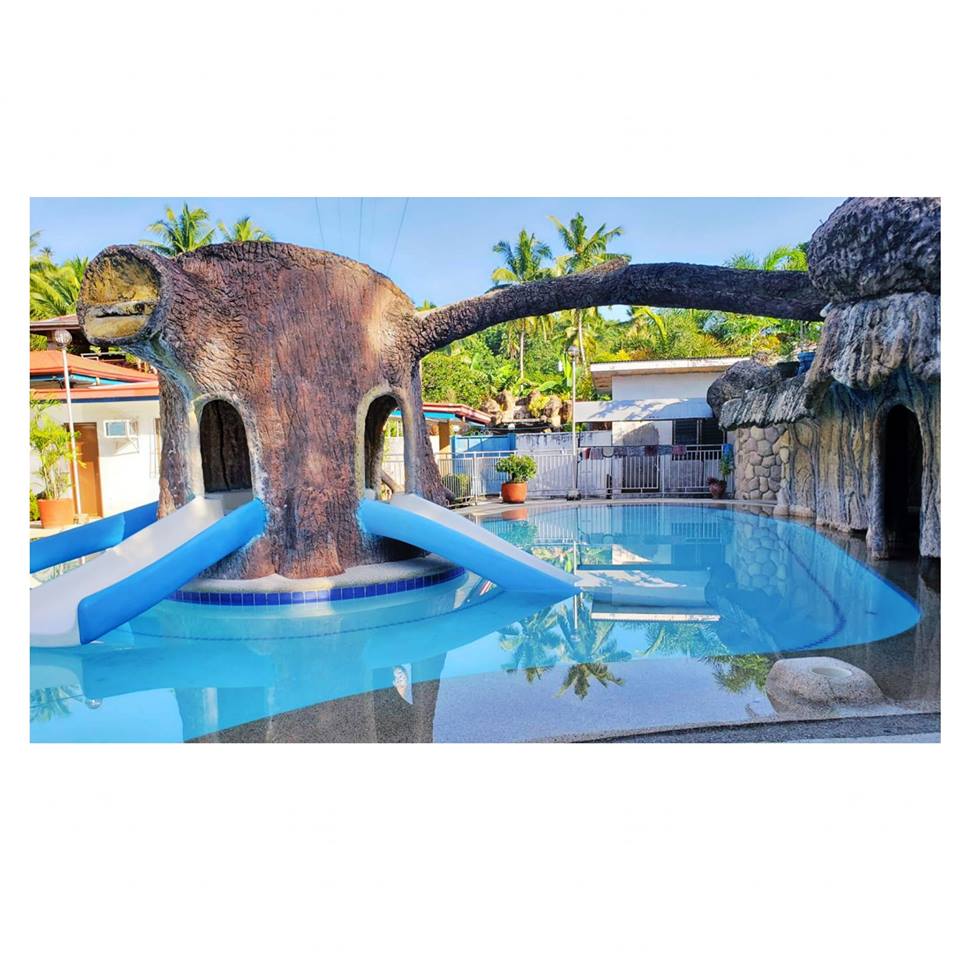 You and your family can take a dip here and enjoy their water slides as you guys bring and eat your lunch at the resort. It's nice that guests are allowed to bring their own food and drinks from outside. However, beverages by the case are subject to a corkage fee of Php 50 per case.
There are three (3) pools in the mountain resort – one kiddie pool and two pools for adults, with water slides. The resort's most sought after room is the Bahay Kubo – it sits beautifully on top of the hill and is surrounded by this pool or what they call the lazy river. Take a floater and just be lazy, let the current take you around the pool.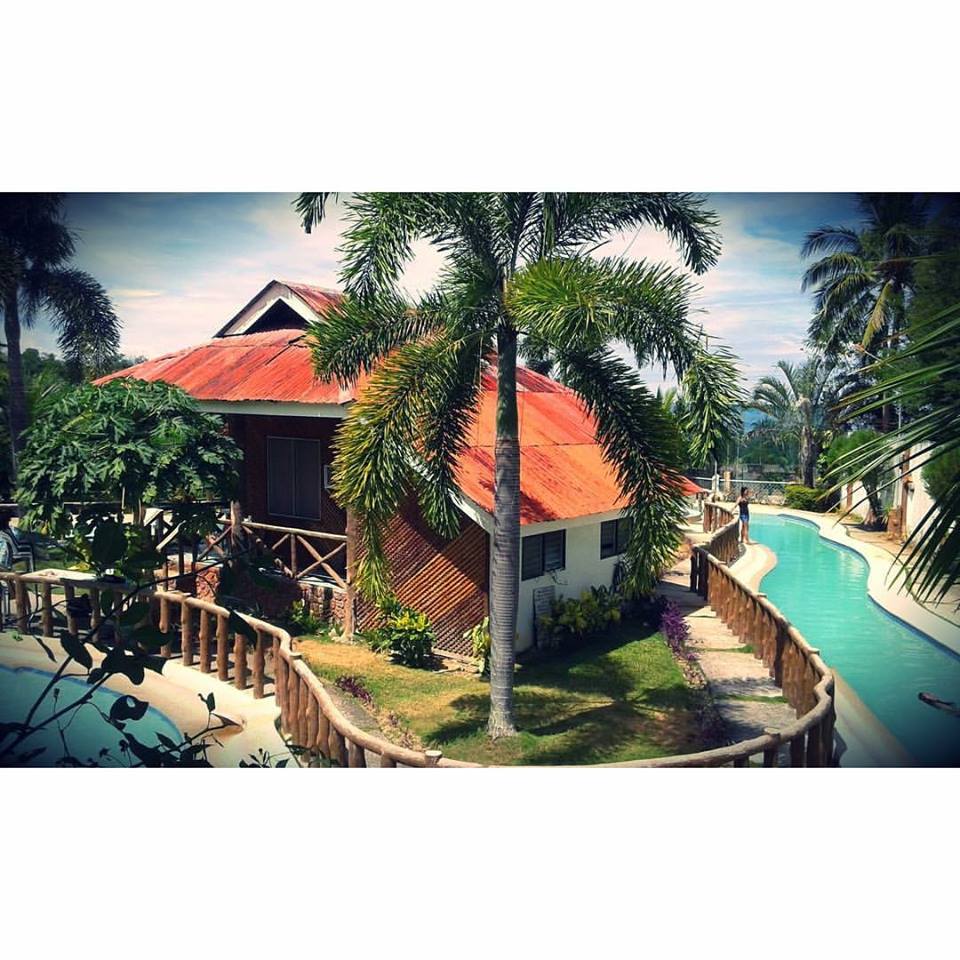 Moreover, they can cater to different parties and events such as birthdays, company picnic or party, weddings, seminars, and team-building. As well as family gathering or reunion, thanksgiving parties, and all sorts of social gatherings at affordable rates.
Rates
General Admission:
Adults (11 yrs old and above) – Php 100
Childen ( ages 3 to 11) – Php 50
Rooms:
Standard Room
good for 2 persons
Php 1,800 a night
Bahay Kubo
good for 2 persons
Php 2,000 a night
Family House
good for 4 persons
Php 4,000 a night
Services/ Rentals:
Private Pool – Php 4,000
Restaurant – Php 2,500
Rooftop (large) – Php 2,500
Rooftop (small) – Php 1,000
Stage – Php 1,000
Cottage (kiosk) – Php 500
Table – Php 250
Lechon (corkage fee for large) – Php 500
Lechon (corkage fee for small) – Php 300
Beer (corkage fee per case) – Php 50
Softdrinks (corkage fee per case) – Php 50
Note: Please call their office to check for availability and reservation arrangements.
Read: Catmon Travel Guide
Amenities
Kiosks and tables with umbrellas
45-meter long water slide
600 square meter swimming pool
Waterfalls with jacuzzi
Mountain top lazy river cruise
Children's paradise pool
Hidden paradise restaurant with a rooftop view
Gift shop
Catering services
Notes:
Guests can make reservations online, give them up to 24 hours to get back to you
The front desk is available to answer phone inquiries from 9 AM to 5 PM daily
For reservations, management says that deposits are not necessary
They will need your details – name, phone number or email to confirm the reservation a day before your expected arrival
Pools close at 7 PM for day-use guests and 10 PM for overnight guests
Check-in time for overnight guests is at 2 PM and check out is at 12 PM
Parking space is available for guests
Read: Budbud Kabog Festival in Catmon
How to get there
Imelda Aroma Mountain Paradise is located in Maca-as, Catmon, Cebu. It's south of Sogod and north of Carmen and can be seen right off the main highway.
CAR: The easiest way to get to the resort is through a private or rental car. Just search Imelda Aroma Waterpark in Google Maps or Waze to find the fastest possible route. It's approximately 56km north from the city proper, and the drive may take up to an hour and a half (1.5 hr).
BUS: You can take a bus headed to Bogo/ Daanbantayan/ Maya/ San Remigio or Hagnaya from the North Bus Terminal. These routes all pass by Catmon, just tell the conductor you'd like to be dropped off at Imelda Aroma in Maca-as. When you get to the resort's signage, you will have to do a 5 to 10-minute walk going into the resort proper.
Information
For more information and photos, you may visit their Facebook page – Imelda Aroma Mountain Paradise. Call them in their office at +63 32 430 9441. Also, you can send them an email at mountainparadisecebu@gmail.com, and follow them on Instagram @mountainparadisecebu.