The quiet town of Moalboal is known to many for the white sand beaches and the colorful marine life. During the day, the shores are busy with people swimming, sunbathing, playing volleyball, and some even camping (I don't think it is still allowed though). The deeper side of the water is also busy because several adventure seekers find joy in diving and playing with the underwater creatures. Our marine life is beautiful. You should check it out.
Are you traveling to Moalboal but you have no idea where to go and what to do? Here is a quick guide for your little DIY adventure.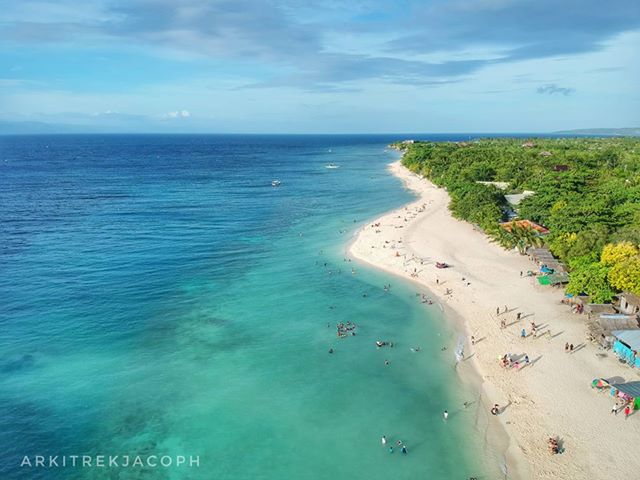 READ: Diving With The School Of Sardines In Moalboal
Basdaku Beach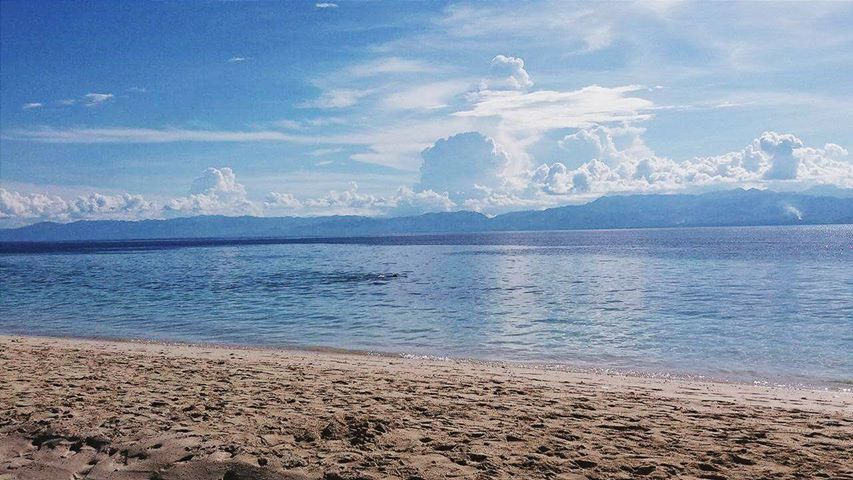 My instinct tells me that Moalboal IS Badaku. The beach represents Moalboal so beautifully that I need not search another beach in the area. The sand is white and fine, no trash around (while I was there), the water is clean and really clear. The sunset is amazing, too!
The only con I find is the rocky beach and the itchy water. Is it just me? Because I got small bite marks probably from tiny sea insects?
Overall, the place is a wonderland. The sunset is more beautiful in person.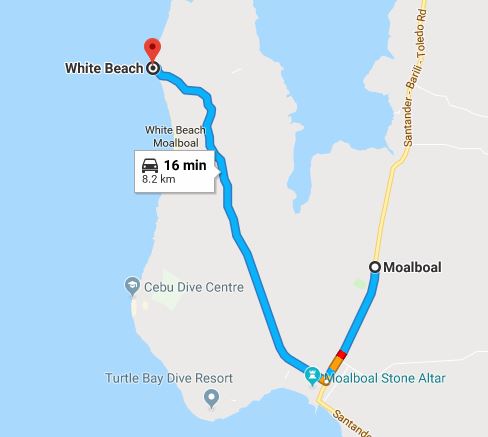 Conching's Place
Conching's Place is a decent homestay which you can book to give you an easy access to the beautiful Basdaku Beach. This is the most budget-friendly and reasonably priced resort around the area. It was really hard to reach them so if you are interested, I'll leave their phone number below.
As seen on the photo above, the room is nothing fancy. It is complete though. It has a private bathroom, aircon, a bed good for two people and up, and a table for dining.
A room good for two is 1,500 pesos only. The resort is only a couple of meters away from the beach so it is really a great location.
For room reservations, please call or send them a message at 09271441549. The owner is very nice and friendly. Their Facebook page is at Conching's Resort but they are not online most of the time.
There is no eatery in the resort but you can hop on to the next because they have a carenderia. You can order grilled seafood or whatever you wish, just let them know and they will shop and cook for you.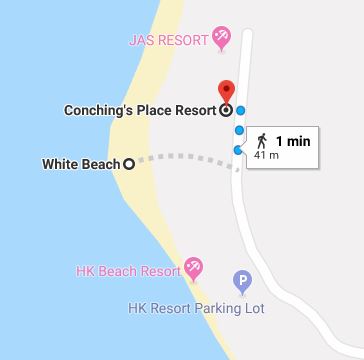 Moalboal T Breeze Coastal Resort
Next stop is Moalboal T Breeze Coastal Resort. If you need a quieter break, this is the place where you would love to be tucked in. It is peaceful, no noisy groups would be around because this place is meant for lazy breaks. There is also no sandy seashore so expect a rocky coast.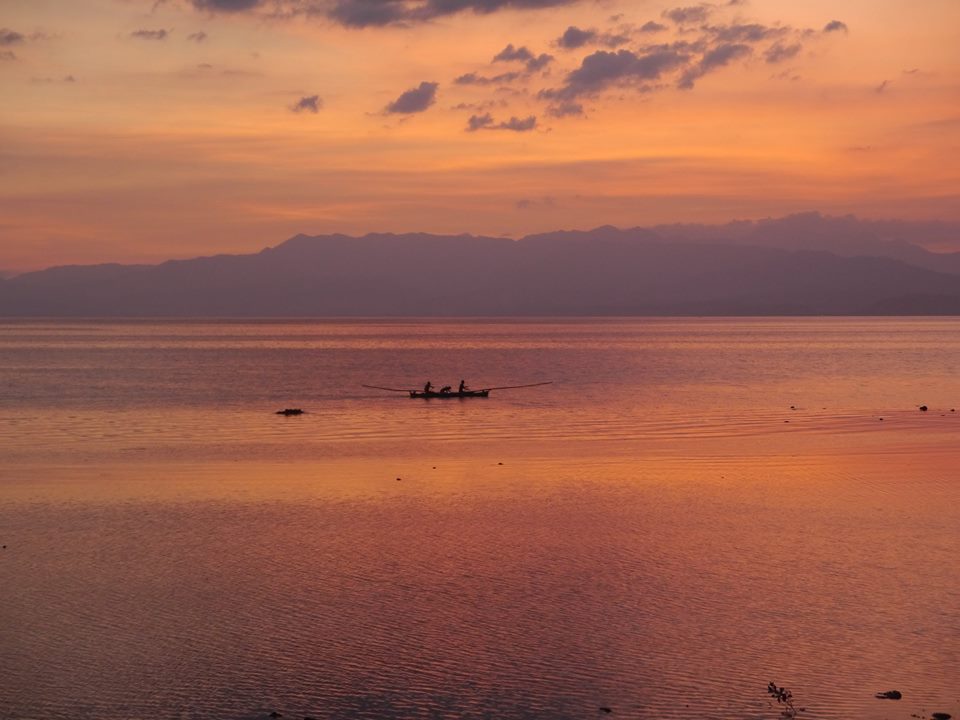 But the view of the sunset is a stunner. The pastel colors of blue, purple, yellow, and orange come in great harmony and it is mesmerizing.
They have a Shell Cottage at around 1,400 pesos with very basic amenities. Also a great location for those who are not picky with rooms but are after great views and experience.
You may contact them at 0919 695 0588. Their Contact Us option on Facebook is driving me crazy but click here to check their FB page and here for the website.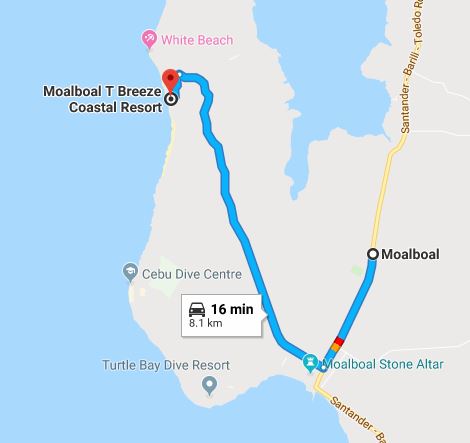 Archery-Asia Nipa Huts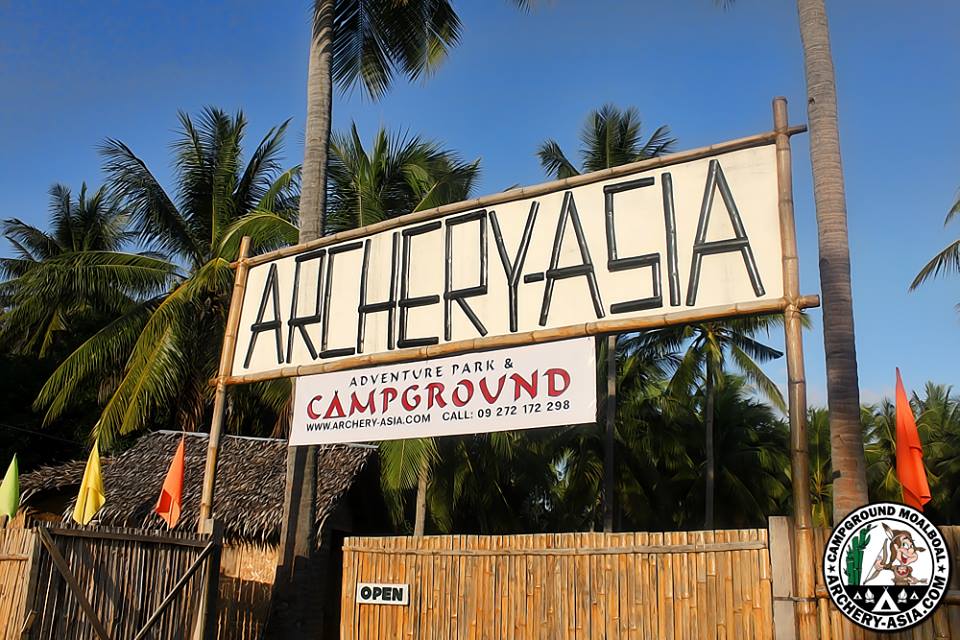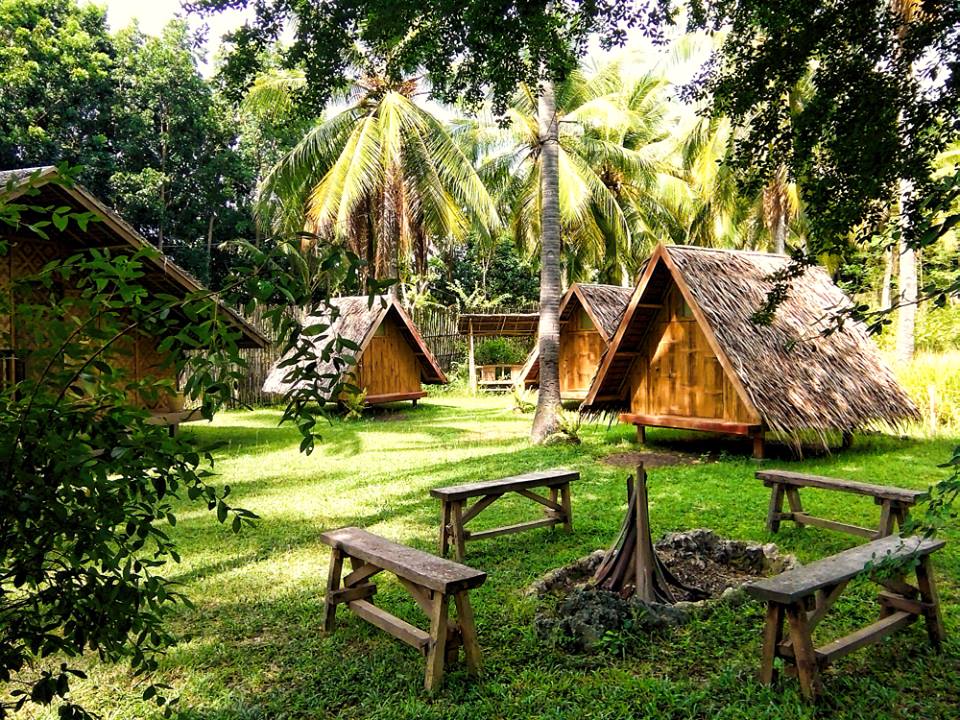 Another gem that boasts of Moalboal's other side is Archery Asia which offers a nice sleeping cottage, tents, and archery.
This is a really cool place if you want to bond with your family and friends through small reunion gatherings, camping or retreats. Here, you will be exposed to the basics, featuring the nice bamboo cottage.
READ: Camping: Archery-Asia Nipa Huts, Moalboal
The cottage/bamboo tents are 690 (small) pesos each, the big ones are 990 pesos each while the archery is 140 for 10 arrows.
Call them directly at 0927 217 2298 for more information.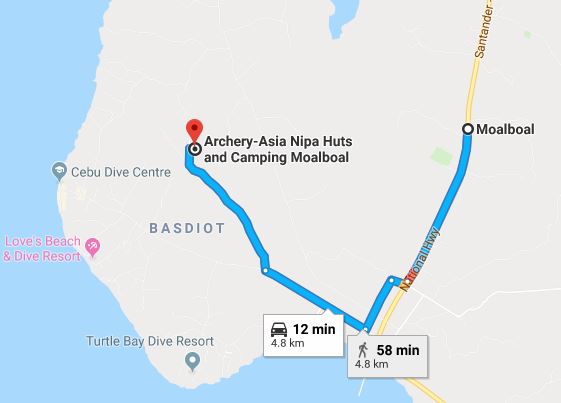 Panagsama Beach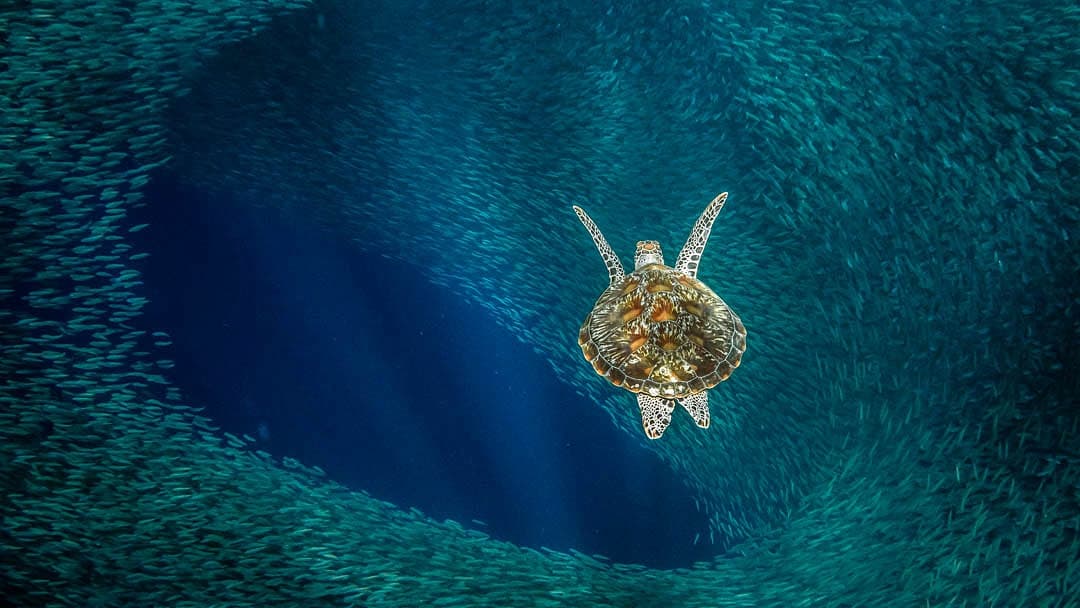 Back to the shores. Panagsama Beach is home for the divers. As mentioned, Moalboal is very rich in marine life, which is why diving centers are almost everywhere. The photos above speak of the sardines ball, which Moalboal is also famous for.
READ: Diving With The School Of Sardines In Moalboal
So, if you are an aspiring diver or just someone who would love to explore the depths of the Moalboal sea, ping any of these centers so that they can guide you.
Moalboal Tropics
I know some people who are allergic to saltwater which makes is a great option to place a pool resort in Moalboal. Moalboal Tropics is not a boring one. They have a massive adult pool and a pretty big kiddie pool in the middle of the resort. They have slides, for the young and the young at heart.
Their room rates start from 1,750 pesos good for 2 pax, inclusive of breakfast, pool use, and other basic necessities. For day use, The entrance fee is 150 pesos per person. Children below 3 years old are free of charge.
For inquiries, check their Facebook page or dial 0917 321 4702.
Stone Altar, Jose Rizal Statue, Seaside Park
Before you leave the town, make sure to spare some time to visit the Stone Altar, Jose Rizal Statue, and the Seaside Park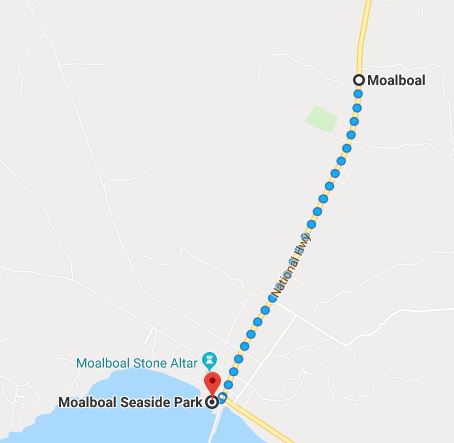 How to get there
Moalboal is approximately 3 hours from Cebu City. From the South Bus Terminal, take a Barili/Badian route (ask the terminal personnel which bus goes to Moalboal) for only 150. For a trip hopping from one place to another, it would be much better if you could drive your own vehicle, especially if you have kids with you.