We can all agree that Sinulog is the grandest festival in Cebu and people from all over the world flock the province to experience how Cebu celebrates. But do we, as the people of Cebu, understand why we do what we do every third Sunday of January?
Sinulog plays a huge part in our history as a people but we have limited knowledge as to why it is such a big deal. So now, allow me to write a couple of words to summarize the history behind Cebu's Sinulog icon and the most awaited event itself.
History of Sinulog
Sinulog dates back in 1980s when David S. Odilao Jr., the Regional Director of the Ministry of Sports and Youth Development (MYSD) at that time decided to organize an event to honor Cebu's patron– Sto. Niño. He gathered several Physical Education teachers to discuss until they came up with Sinulog. The drum beats and the dance moves are inspired by the back and forth movements of the water current from Pahina River in Cebu.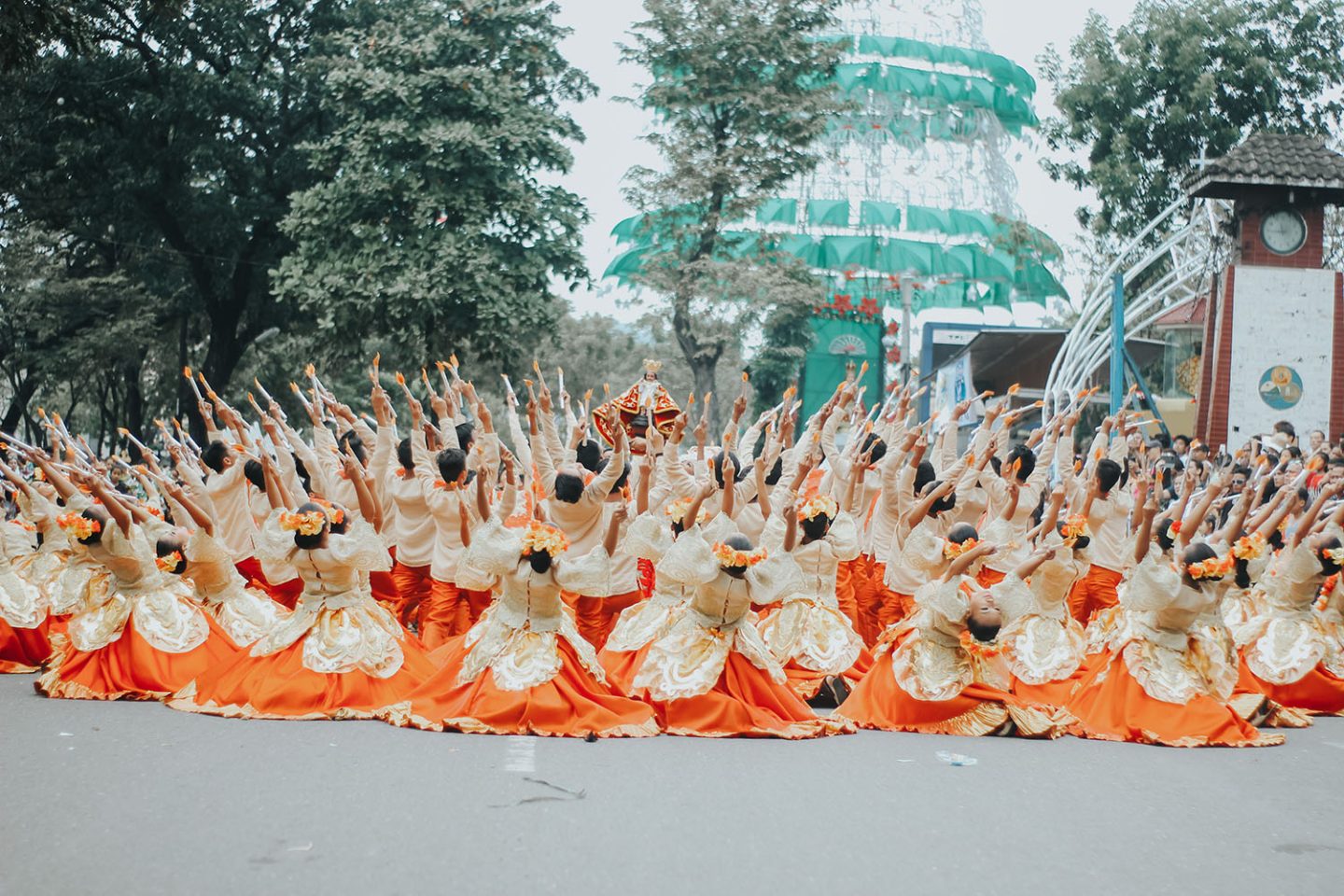 The first Sinulog parade participants were from the different college universities in Cebu. This tradition is still ongoing. Sinulog organizers coordinate with different schools to allow their students to participate in the competition supported by the government. This event makes up a huge part of the entire celebration.
READ: Fun Facts about Cebu's Sinulog Festival
Who is Sto. Niño?
Before we got to enjoy the colorful streets during this time, history tells us that Sinulog is more than just a dance competition. It is a religious event– like it has always been.
When Magellan came to the Philippines, he gifted the Queen of Cebu, Hara Amihan (wife of Raja Humabon), an image of Sto. Niño– which was believed to be a miraculous icon. The image was meant to be a symbol of freedom from paganism and a start of a new life as a Christian.
Why we celebrate Sinulog
The event is huge. We have free concerts, street parties, parades and all the other things that's happy, vibrant, loud and carefree– all the reasons why people flock the event. Restaurants and hotels are always fully booked, roads are closed– it is insane. The parties start weeks before the date, so it's basically a continuation from Christmas, and New Year parties.
The reason why we find joy in hearing the beat is because of all these happenings. We get to enjoy socializing to strangers, participate in dancing and other cultural activities, we see people giving more value to their faith. In a world where being religious and spiritually active is deemed strange, it is but liberating that you get to express and honor the one that you believe in.
And although we live among a people of diverse beliefs, it is nice to be able to awaken the sleeping faith that we all have whether or not you believe in the same faith.
For more information about this year's Sinulog, click here.