Cebu is a lovely place. Whether you want to seek refuge in a hidden farm house or go sunbathing in a white sand beach, Cebu has all that– and more.
But if you are so done with relaxing and being too safe in a hotel room, maybe it's time for you to look for new and daring activities.
Adventure is not for everyone but if you are one of those who seek adventure– underwater, to be exact, we have a place for you in Cebu, too. Scuba diving and snorkeling are not activities for the weak. But, if you are brave and want to explore the depths of Cebu's magical underwater life, then keep on reading.
Devocean Divers Malapascua
According to TripAdvisors, Devocean Divers Malapascua is the best when it comes to scuba diving and snorkeling tours. Devocean Divers Malapascua holds the highest PADI (Professional Association of Diving Instructors) accreditation, which means that choosing this tour will provide you with 100% security. They offer PADI dive courses, free dive, dive safaris, and a safe encounter with Thresher Sharks.
Operating Hours: 8:00 AM– 7:00 PM
Address: Bounty Beach, 6013, Philippines
Contact Number: +63 917 322 5161
Facebook Page: Devocean Divers Malapascua
Website: devoceandivers.com
Read: Malapascua Island – How to Get There, What to Do, and Insider Tips
Evolution Diving
Still in Malapascua, Evolution Diving ranks second according to over 750 voters. Evolution Diving is also a 5-star PADI Dive Resort and is a TDI 5-star Instructor Training Facility. Evolution Diving offers fun diving, tech diving, and PADI scuba courses. Since Malapascua is a Thresher Shark territory, you will also be offered to dive with them!
Operating Hours: Always open
Address: Malapascua Island, Daanbantayan, Cebu
Contact Number: 0917 631 2179
Facebook Page: Evolution Diving 
Website: www. evolution.com.ph
SK Divers Center
Are you a foreigner? SK Divers Center is widely recognized as a diving center that successfully delivers when it comes to diving courses using various international languages. By booking them, you will have access to beach dive (2 or more beaches), and their amazing courses: Discover Scuba (pool and open water dive), Scuba Review (open water dive), Adventure Dive, Advanced Open Water, and many more. It's a must if you want to explore the depths of Mactan.
Operating Hours: 8:00 AM– 5:00 PM
Address: Punta Engano Road beside Palm Beach Resort, Lapu-Lapu City
Contact Number: 0915 568 3722
Facebook Page: SK Divers Center
Website: www.skdiverscenter.com
Read: Quick Guide to Mactan's Island Hopping Tours
SiDive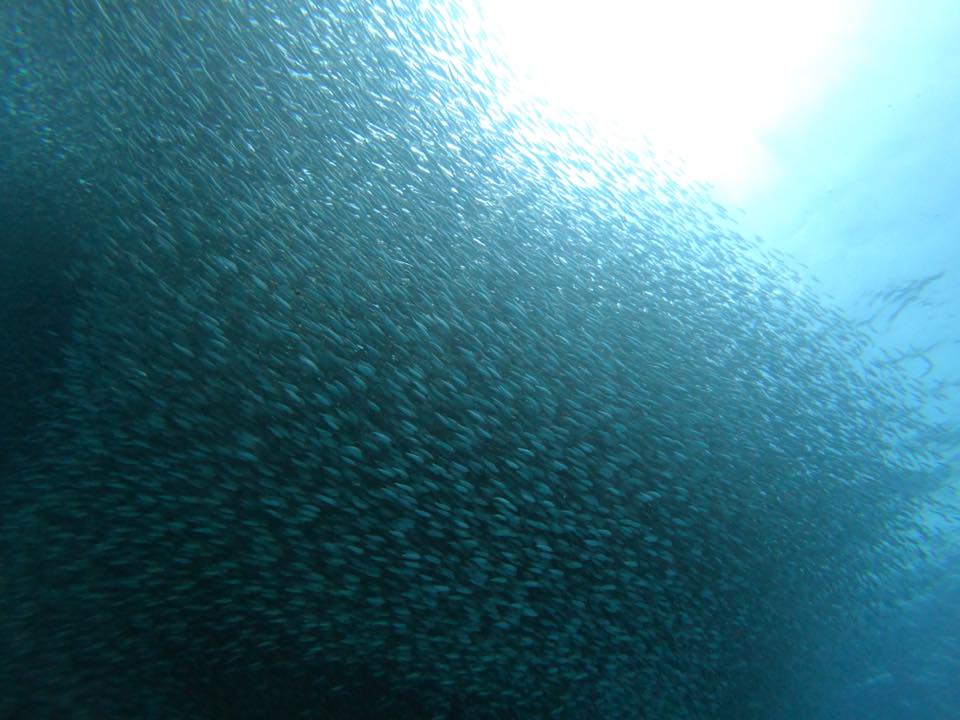 Also in Lapu-Lapu, SiDive is a name that's popular among Mactan divers. SiDive offers PADI diving courses, open water and advanced packages which includes free accommodation for 4 nights, e-learning (online diving lessons), PADI Nitrox course, snorkeling and diving with Oslob's whale sharks, and more!
Operating Hours: 8:30 AM – 5:30 PM
Address: Kontiki Marina, Pajac-Maribago Rd, Maribago, Lapu-Lapu City
Contact Number: 0906 222 2000
Facebook Page: SiDive
Website: www.sidive.com/
Cebu Dive Center
Moalboal is a well-known area for spotting a huge, mesmerizing school of sardines. Starters may want to start diving with the sardines to make your first time a fun one if you are terrified to come face to face with fish sharks and/or other big sea creatures. For diving options, they have boat dive, shore dive, and night dive services. For snorkeling, you can rent gears for 100 pesos only.
Operating Hours: 8:00 AM – 8:00 PM
Address: Panagsama, Moalboal, Cebu
Contact Number: 474 3047
Facebook Page: Cebu Dive Center
Website: www.cebudivecentre.com
Also read: Diving With The School Of Sardines In Moalboal
Cebu Fun Divers
Moalboal is such a stunning destination for underwater adventures because of its rich marine life. Cebu Fun Divers will take you to some of the best diving and snorkeling spots in Moalboal such as Pescador Island (islet) and the popular Sardine Ball. They also offer courses and snorkeling gears.
Operating Hours: 9:00 AM – 5:00 PM
Address: Panagsama, Moalboal, Cebu
Contact Number: 0915 916 8096
Facebook Page: Cebu Fun Divers
Website: www.cebufundivers.com
French Kiss Divers
French Kiss Divers is not what you think it is! Originally from Thailand, this scuba diving tour will take you to a whole new world of underwater fun and adventure because they offer diving with Thresher Sharks. These sharks are proudly found in the Philippines. Along with the quick shark tour, French Kiss Divers also offer SSI and CMAS diving courses, and fun dive.
Operating Hours: 8:00 AM – 7:00 PM
Address: Barrio Beach, Logon, Cebu
Contact Number: 0917 814 6861
Facebook Page: French Kiss Divers Malapascua
Website: www.malapascua-plongee.com
Lion Dice Centre
Can't get enough of Moalboal? Here's another top diving center that you might consider booking– Lion Dice Centre. Scuba Diving is an activity that can be enjoyed by many, and although not too threatening, it needs to be properly taught before action. Lion Dice Center is an Instructor Training Centre, so if you are a newbie in the field, you need not to worry.
Operating Hours: 8:00 AM – 8:00 PM
Address: Moalboal, Panagsama Beach, Cebu
Contact Number: 0915 345 9478
Facebook Page: Lion Dive Centre
Website: www.liondivecentre.com
Ocean Dreamer Island Tours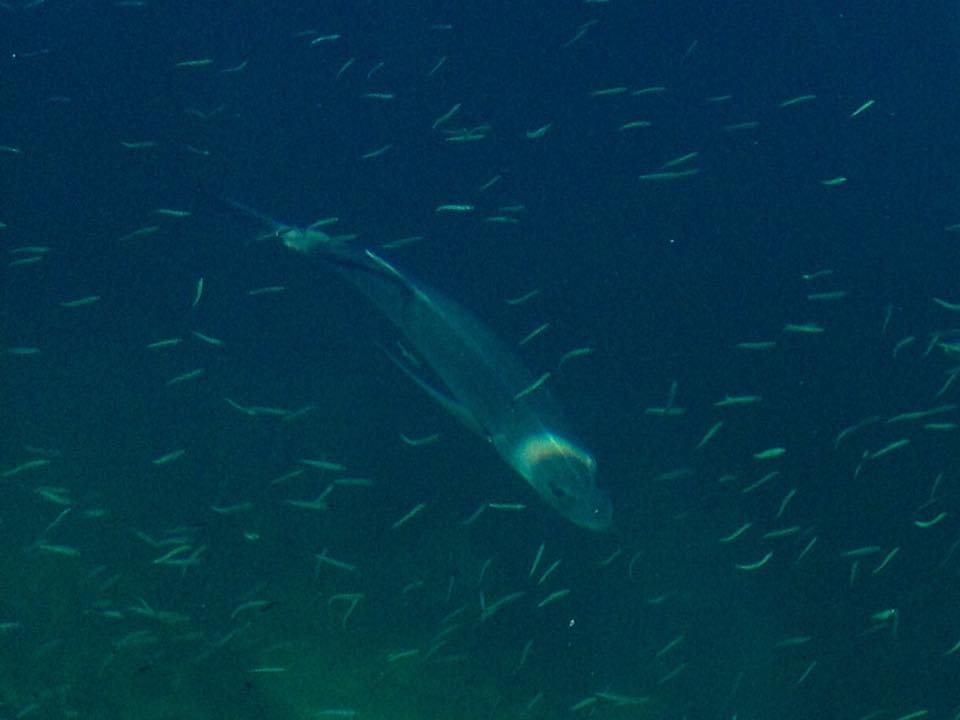 Offering island tours is Ocean Dreamer Island Tours. They will take you to places where you can relax, snorkel, and go sea urchin hunting. You will be taken to the different surrounding islets near Olango and also to Oslob's whale sharks where you can watch (or swim with) the gentle giants.
Address: Jumao-as Compound, Brgy. San Vicente, Olango Island, Lapu Lapu City
Contact Number: 0943 505 6006
Facebook Page: Ocean Dreamer Island Tours
Website: www.ocean-dreamer.com
AJ's Place Day Tours
AJ's Place is a beach resort and a perfect spot for whale shark watching, snorkeling, and scuba diving. Their packages include whale shark scuba diving/watching/swimming, Pescador Island hopping, Sumilon Island tour, and Mactan Island hopping. These spots are great for snorkeling above all else.
Operating Hours: Always open
Address: Tan-awan, Oslob, Cebu
Contact Number: 0922 360 8100
Facebook Page: AJ's Place
Website: www.ajsplace-oslob.com
Read: 2 Days And 2 Nights Oslob-Samboan Travel Guide
Friendly reminder: DO NOT TOUCH, STEP ON, BREAK, DESTROY, KILL, OR TAKE ANYTHING THAT BELONGS TO THE SEA.
Have you gone scuba diving and snorkeling with these top tours in Cebu? How was your experience? Let us know in the comments!