Whether we like plants or not, there is no denying that gardens affect our mood in a positive way. Plants breathe in carbon dioxide and breathe out oxygen, which makes it a good match for us!
Here we have a list of all the nice flower gardens in Cebu that you shouldn't dare miss!
Sunflower Garden in Mantalongon, Dalaguete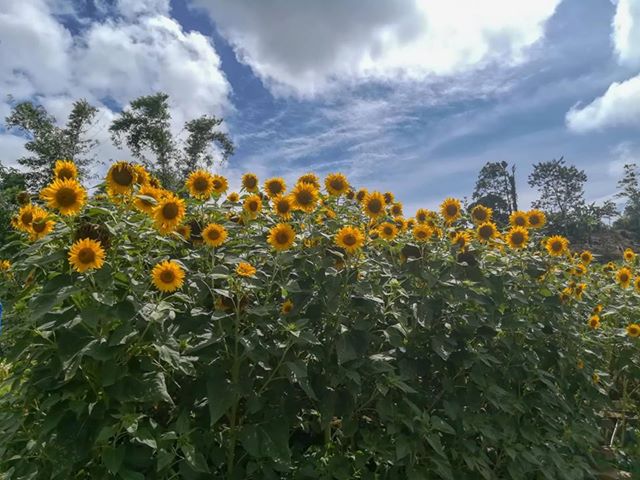 Sunflowers are my favorite flowers because they give us hope that if you keep looking at the brighter side, everything will bloom and fall into place. Naks! That means sunflowers remind me of new beginnings, better chances and happy thoughts only. Plus, isn't yellow just the best color in the world? 😉
The entrance fee to the Garden is only 50 pesos per head, open daily from 8 AM to 5 PM.
How to get there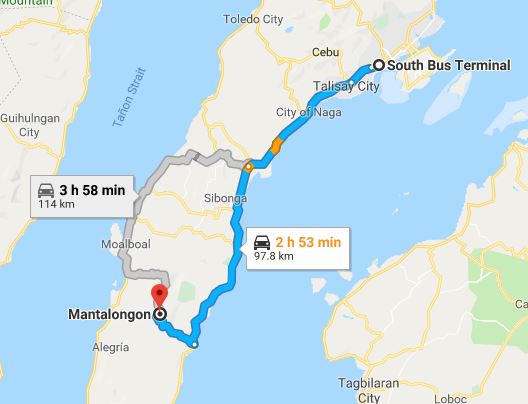 If you are from Cebu City, then going the garden can be quite a long trip of 3 hours. It is located in Sitio Alang-Alang, Mantalongon, Dalaguete. From the South Bus Terminal, hail a bus going to Dalaguete. Inform the driver or the conductor that you are headed to the sunflower farm so that they can drop you off where you can take another ride (habal-habal) going to the garden. Total budget is about 500 pesos back and forth.
Other places in Dalaguete that you should check out are the Mantalongon Highlands and the Casay Dalaguete Beach.
READ: Next Stop: Endless Adventure in Dalaguete
Terrazas de Flores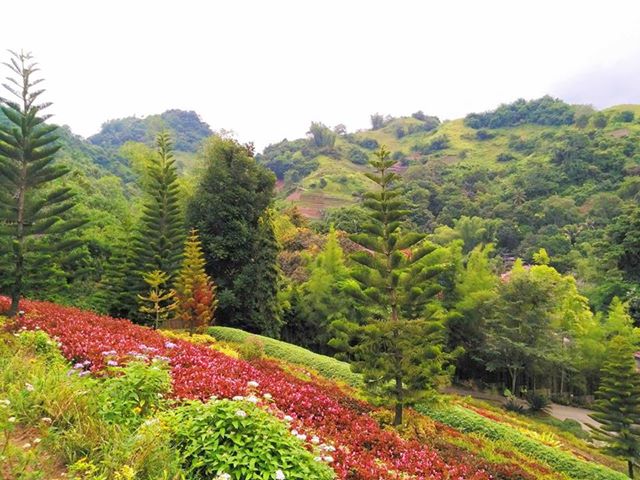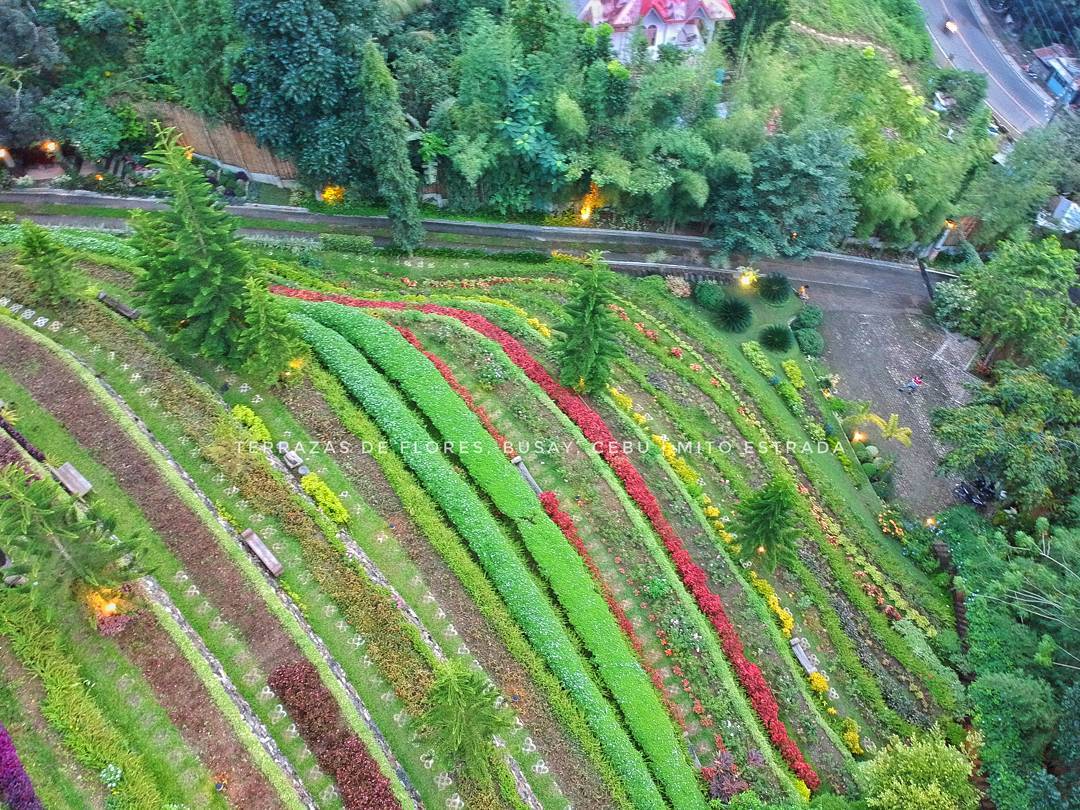 Garden terraces remind us of Banaue, one of the natural wonders that we own. We have our own little terraces, too, in a form of a colorful flower garden: Terrazas de Flores.
You can enter this wonderful world of flowers for only 100 pesos per person. They are open from 8 AM to 12 midnight.
How to get there
Terrazas de Flores is in Malubog, Busay, just before you enter the road to Serenity Farm & Resort, after Malubog Integrated School and before Busay Holiday Pools.
Sirao Garden
Dubbed as the "Little Amsterdam" of Cebu, Sirao Garden boasts brights colors of yellow, green and red which leaves every goer with a happy smile on their faces.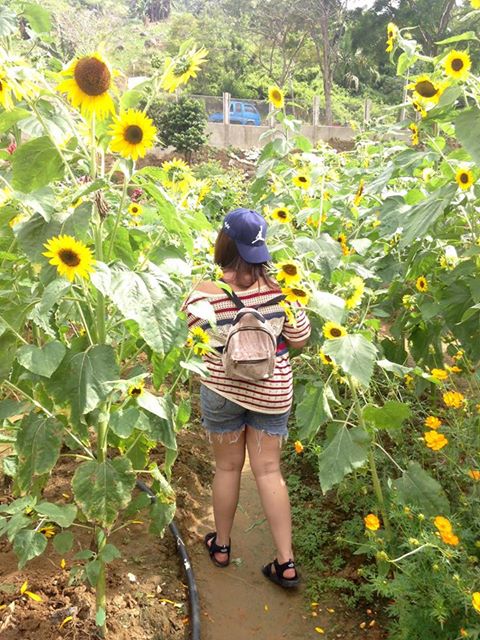 Sirao Garden requires 100 pesos per head as entrance fee, open from 6 AM to 6:30 PM daily.
How to get there
From JY Square, take a habal-habal to Busay, tell the driver that you are headed to Sirao Garden. The fare is estimated to be 200 pesos per person, roundtrip.
MSDEA Ornamental Garden
The latest garden attraction in Cebu is MSDEA Ornamental Garden in Pung-ol, Brgy. Sibugay, Cebu City. It is just 30 minutes away from J.Y. Square and is near Sirao Garden. The fare doesn't vary at all.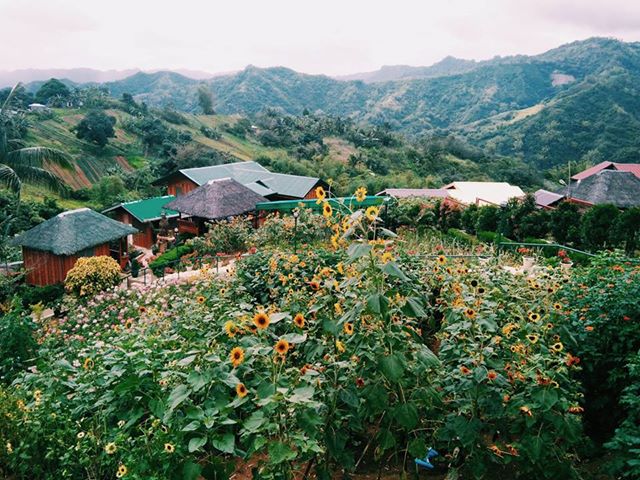 How to get there
From J.Y. Square, take a habal-habal to MSDEA (Cebu Transcentral Highway), but opposite direction to Sirao Garden. The fare is approximately 200 pesos per person, back and forth.
The entrance fee is 60 pesos only for both kids and adults, discounts are available for the seniors at 20% off.
They also have some cottages so you could stay longer at the garden and enjoy the view and smell of nature. If you stay there for less than three (3) hours, you don't get charged at all. However, if you want to enjoy the place while having those eats and chats for 3-4 hours, they charge you with a P500 fee which is already inclusive of the corkage).
If half a day of stay at the garden is not enough, you could stay overnight for P2,000 per night which is good for 2-4 persons. Not to worry on your snacks there as they also sell chips and some drinks.
The garden is open from 9am to 10pm.
Related: Buwakan Ni Alejandra: Cebu's One Of A Kind Flower Garden
Did we miss any flower farm garden on the list? Comment it down below or you can message us at [email protected]