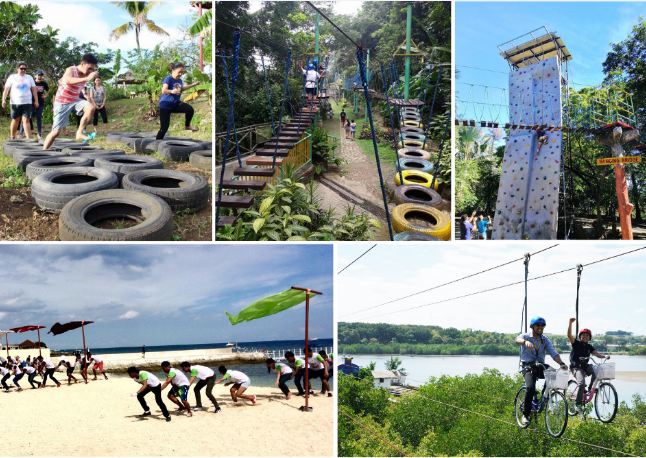 It's that time of the year again for the annual teambuilding weekend (which everybody is looking forward to) and I know that you are here on this page to search for that perfect venue. So here it is!
Below is a list of venues from hotels to beach resorts and everything in between.
BE Resorts Mactan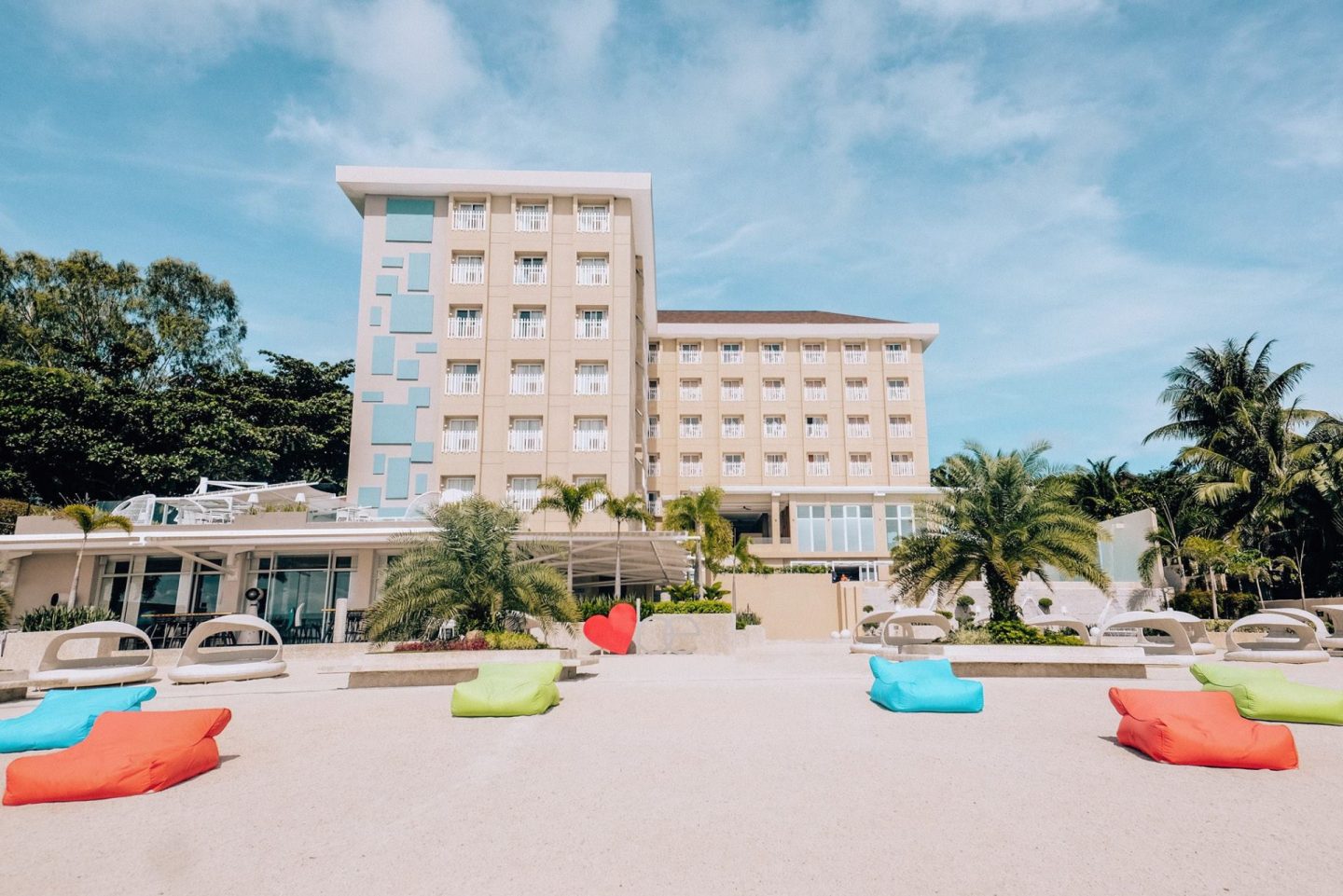 BE Resorts Mactan is a popular option among corporate companies because BE offers a good deal for corporate outings. The resort has a youthful and summery vibe, perfect for that crazy beach day! There are plenty of activities that you can do here.
There is a beach, of course, a nice swimming pool, and a space big enough for running back and forth.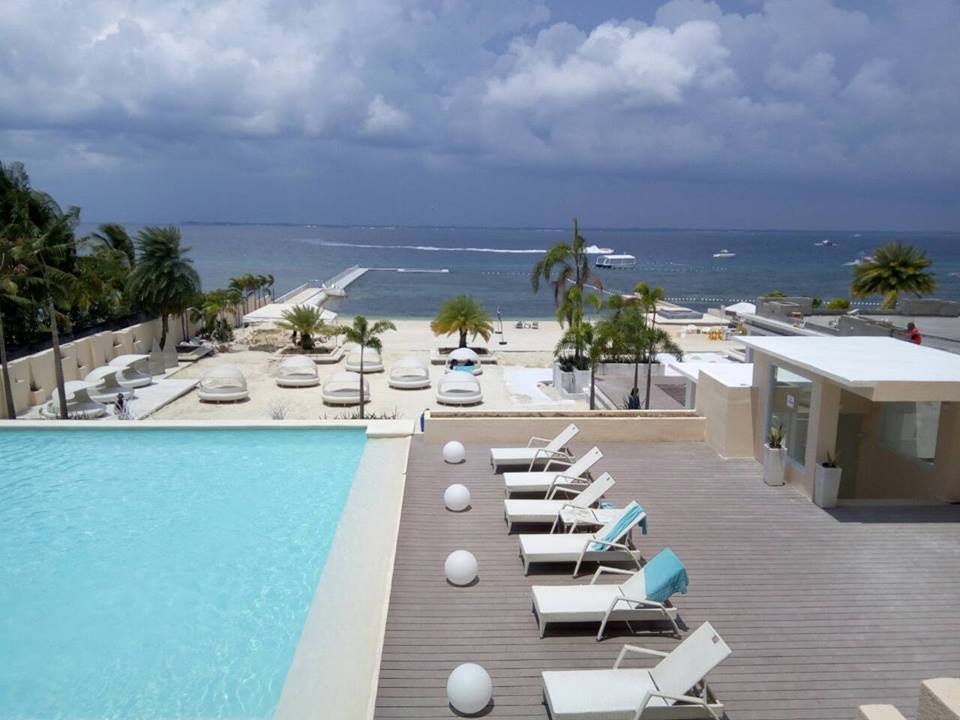 Teams are free to play around the resort for as long as the games are not too crazy, and only if you are not disturbing other guests.
You can use this part of the beach, or organize a swimming competition at the pool. Whatever floats your boat.
Day use is 1,200 per head (summer 2019 promo), inclusive of a lunch buffet. This also comes with free use of the beach, of course, the pool, billiards, and gym. What makes it a great deal is that food is already provided. All you need to do is to prepare your games, show up, and have fun under the sun!
Location
BE Resort is in Lapu-Lapu City, Mactan. For reservations, please book here. If you have questions, please contact them directly at 236 8888.
Bluewater Maribago Beach Resort
There is no denying that Bluewater Maribago Beach Resort is among the quickest answers to the "asa ta mag outing" questions that we have. But is it a nice venue for teambuilding activities though?
Well, a good venue is a good venue whatever the occasion is.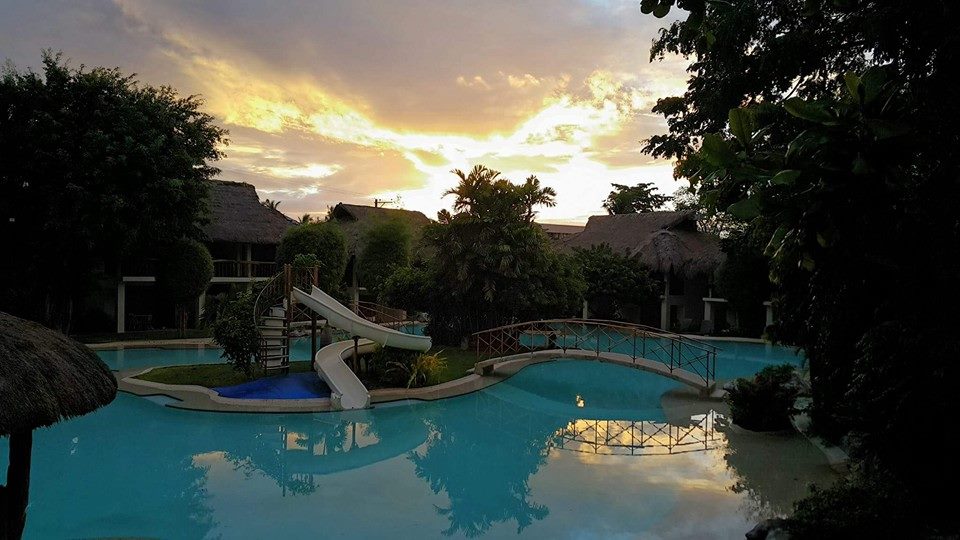 Below is a photo from Bluewater's Amazing Race: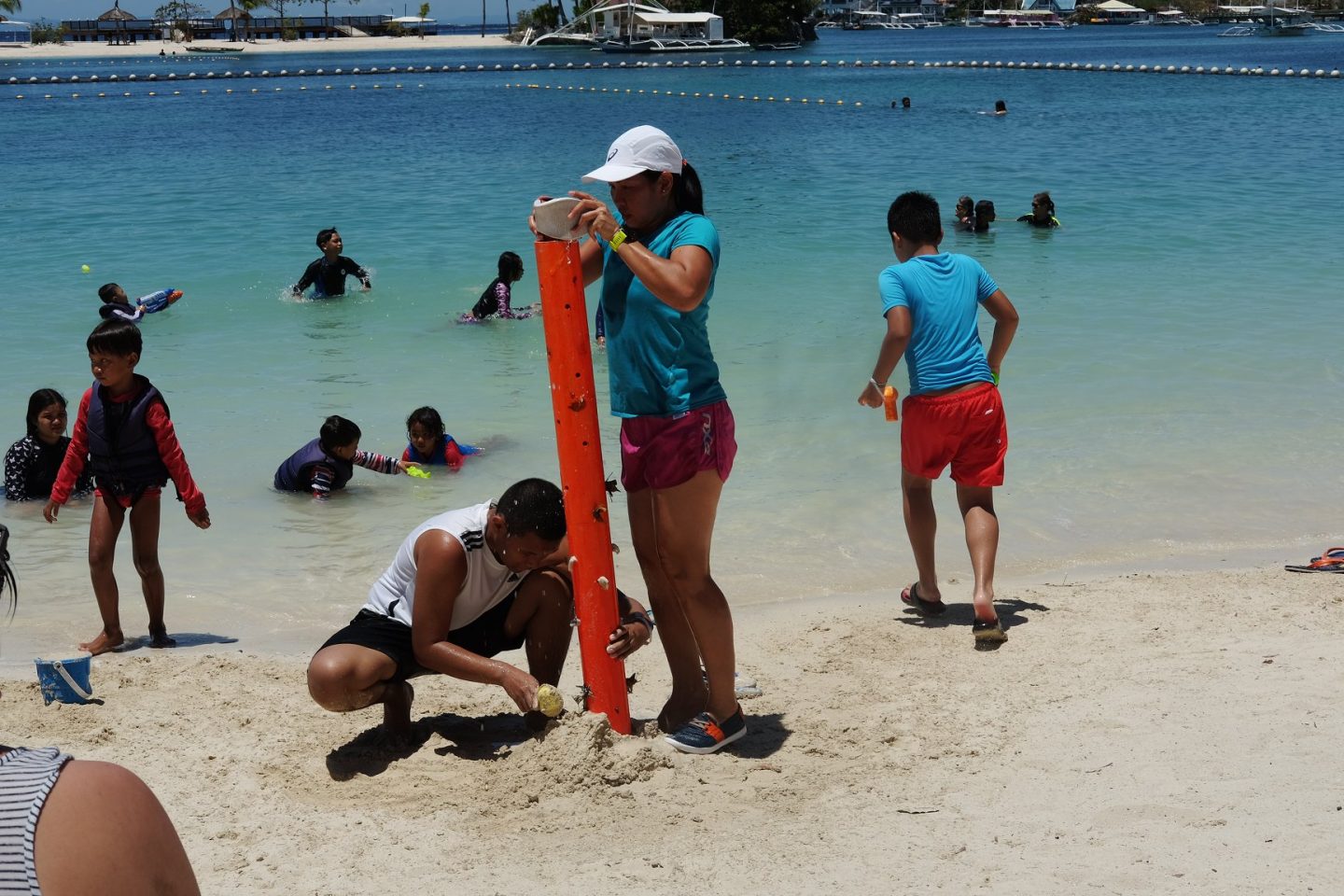 Day use is 2,000 pesos per head (weekdays), and 2,500 on the weekends. This fee comes with free use of the beach, swimming pool, games (Foosball, Billiards, Badminton and Volleyball), and a lunch buffet.
Resorts are an expensive option but think of it as a treat to your employees. They work so hard for your business, what's a little gift for their hard work?
Location
Bluewater Maribago Beach Resort is in Mactan Circumferential Road, Lapu-Lapu City. You can reach them through Facebook or by calling 402 4100.
Mountain View Nature Park

A massive pool and trending infinity pool are all that you need for a weekend getaway. But, since we are talking about teambuilding venues, we will talk more about the other facilities found in Mountain View Nature Park. Although you can absolutely use this enormous pool to play water volleyball and other water games, this park has more than that.
Welcome to Rope Course.
The course is an adventure course which you and your team can do to compete with each other. It is a fun activity to do to sweat off during hot summer days. Go swim right after to cool off!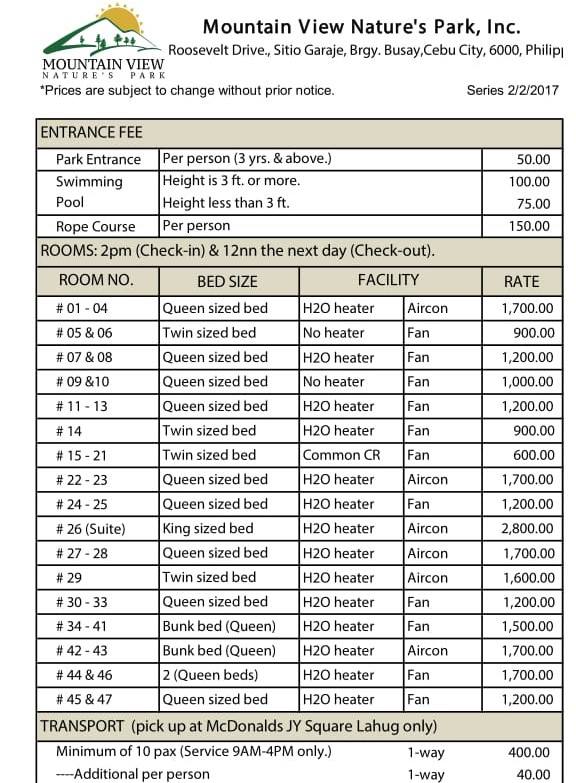 This is a very affordable choice that's fitting for smaller groups. The entrance fee is only 50, pool use is 100, and the rope course is only 150 pesos per head. That's just 300 per head!
Location
Mountain View Nature's Park is in Roosevelt Drive, Sitio Garaje, Brgy. Busay, Cebu City. To know more about the resort, please visit their Facebook page here or call them at 0917 632 1253.
Papa Kit's Marina and Fishing Lagoon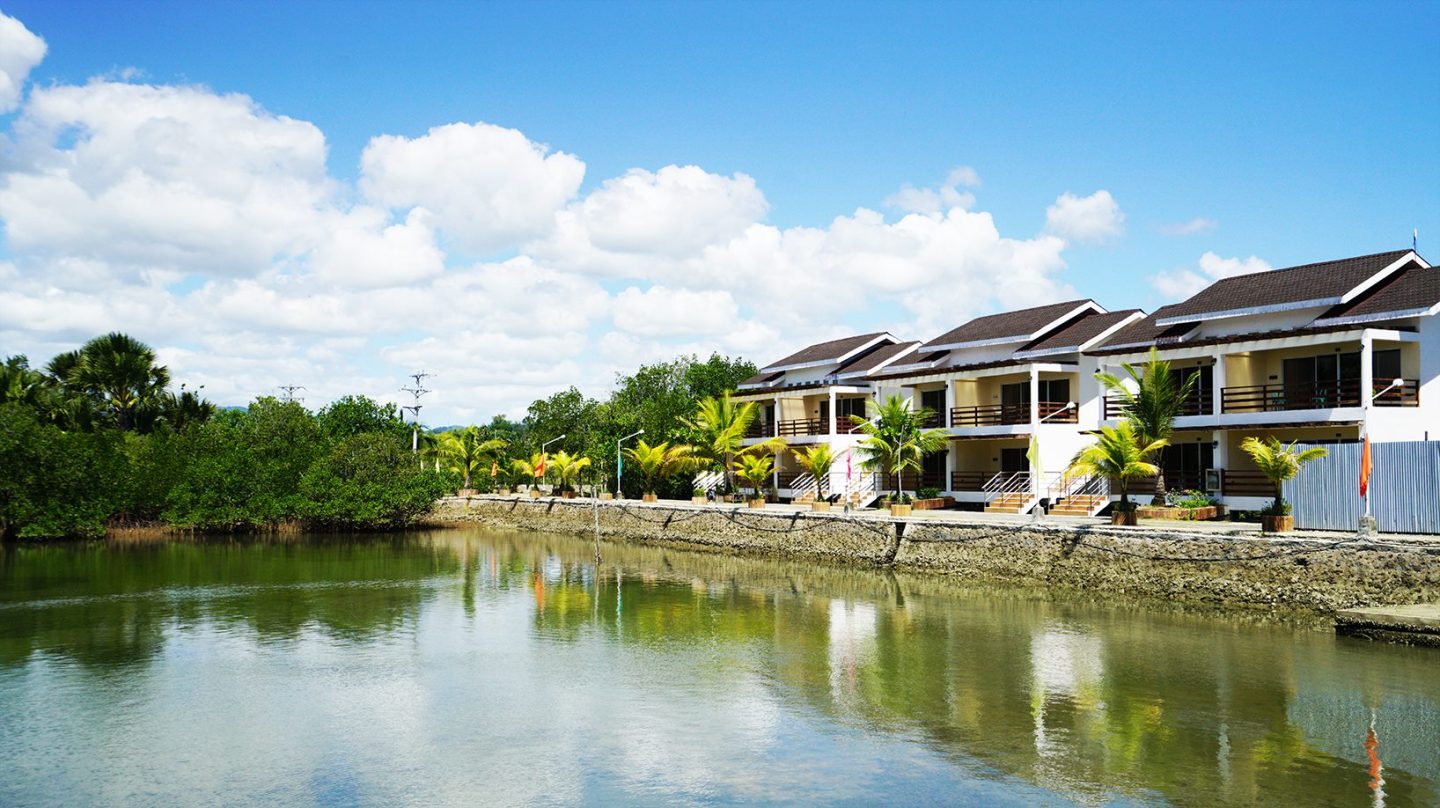 A fishing lagoon that has brought families closer offers more than just a simple lagoon, but a whole load of fun activities for everyone as well.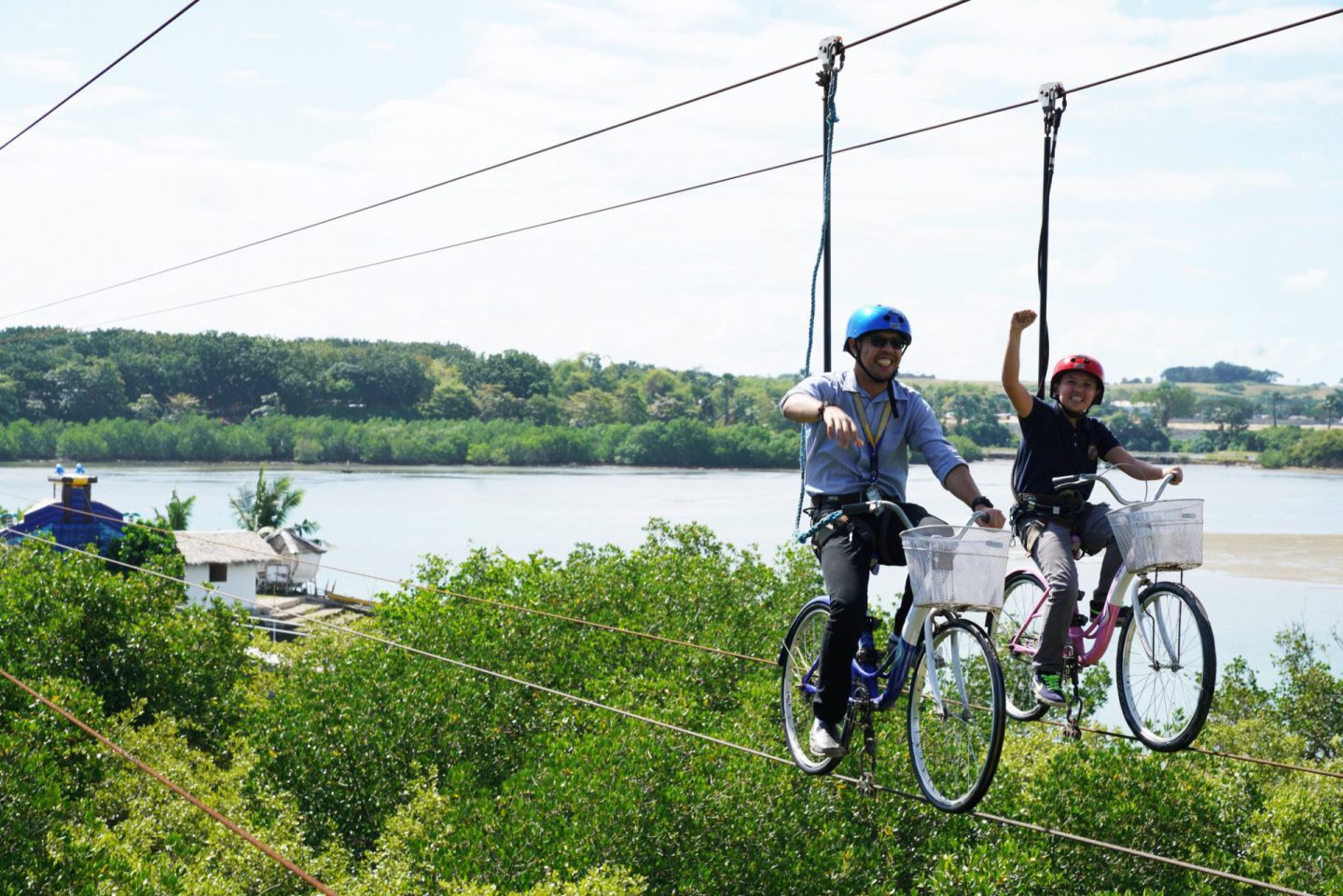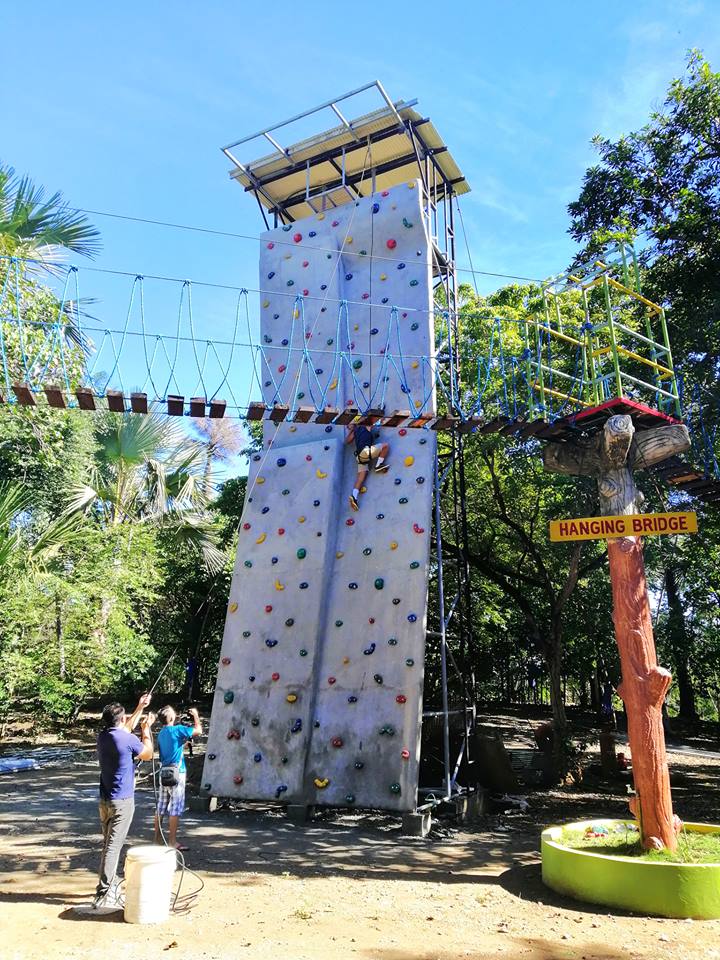 Activities vary. You can customize or DIY games or make use of the existing facilities. At Papa Kit's, they have a fishing lagoon, sky bicycle, wall climbing, hanging bridge, and ziplining, horse back riding and a lot more.
Below are the rates:
Zipline(Two-way) – 200.00
Sky Bicycle (Two-way)- 200.00
Stress wall – 10.00/bottle or plate
Wall Climbing – 100.00
Hanging Bridge (one-way) – 50.00
Jungle Obstacle (one-way) – 150.00
Horseback Riding (20 min.) – 100.00
Fishing – 100.00
Of course, water activities are a must during summer outings, so you better plan your future teambuilding strategies with the activities below:
AQUA SPORTS
Pitti (7pax)- 600.00
Kayak- 150.00
Canoe/Paddleboat – 200.00
Infinity Pool/Salt Water Pool – 100.00
You can rent cottages as your resting place. Prices are below.
COTTAGES RATE
Floating Cottage – 1,500.00
Medium Cottage – 500.00
Large Cottage – 700.00
Location
Papa Kit's is in Silot Bay, Liloan Cebu. To know more, please visit their Facebook page. Don't be confused, I know they have hundreds of inactive Facebook pages but this one is the active account.
For reservations or for faster transactions, please call 505-4595.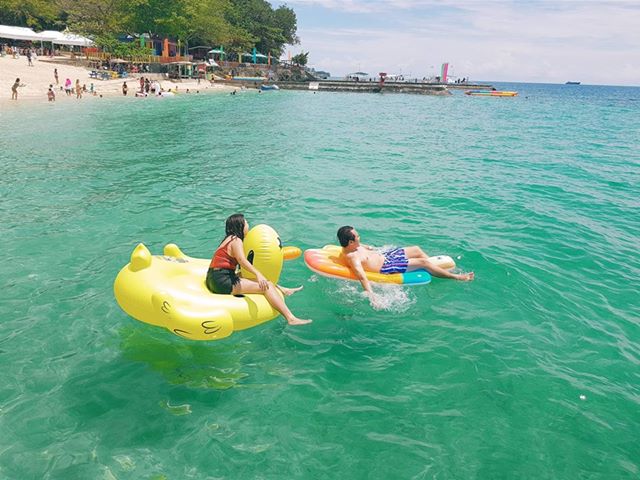 What's a beach trip without looking through Mactan Newtown posts? It's one of the first beach resorts in mind when it comes to very affordable and accessible beach resorts in Cebu.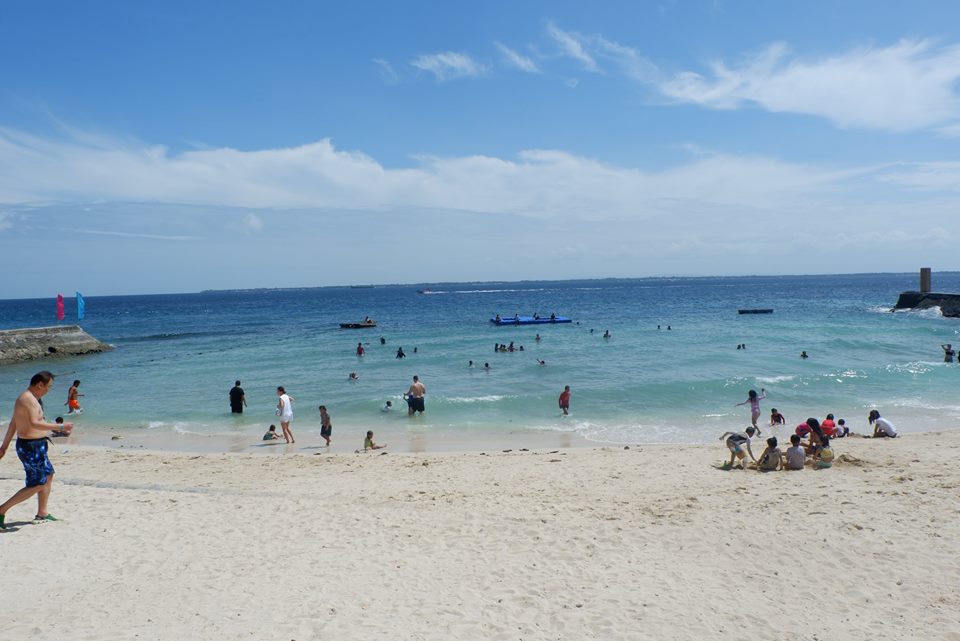 This place, however, is a little too crowded for team activities but it's a really cheap choice, Just pick the right dates (avoid holidays and weekends) to enjoy the day. But still, there is no doubt that Mactan Newtown (formerly Portofino) has what it takes to give you that fun bonding day on the beach.
Also read: Mactan Newtown Beach: Your Perfect Budget-friendly Getaway
During weekdays, the entrance fee is 150 pesos. On the weekends, you pay 200 per head. You can rent tables and cottages, there are no rooms available.
Wooden Table – 800
Sea View Cabana – 1,500
Native Cottages – 1,800
Beach Side Cabana – 1,500
Small Tent – 1,500
Big Tent – 1,800
Nipa Hut – 1,500
Parasol – 800
Beach Bamboo Cabana – 1,000
Table with 4 Chairs – 500
Beach Mat – 300
Table – 300
Location
Mactan Newtown is in Brgy Asangil, Lapu-Lapu City. They accept walk-in so there is no need to reserve (except for renting cottages, etc.). You may call or text 0917 704 4893 to reserve your cottage.
Monteray Farm Ecofarm and Resort
We have featured this wonderful farm resort on our blog a couple of times already but we can't get over the fact that we have this place that can be our place for soul-searching retreats and fun physical activities.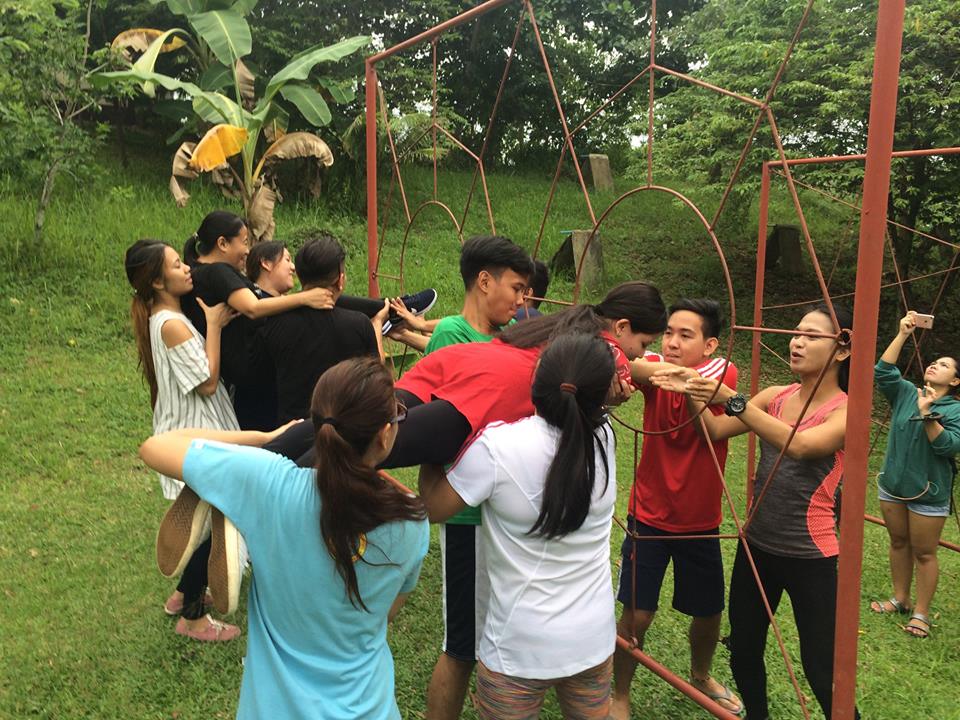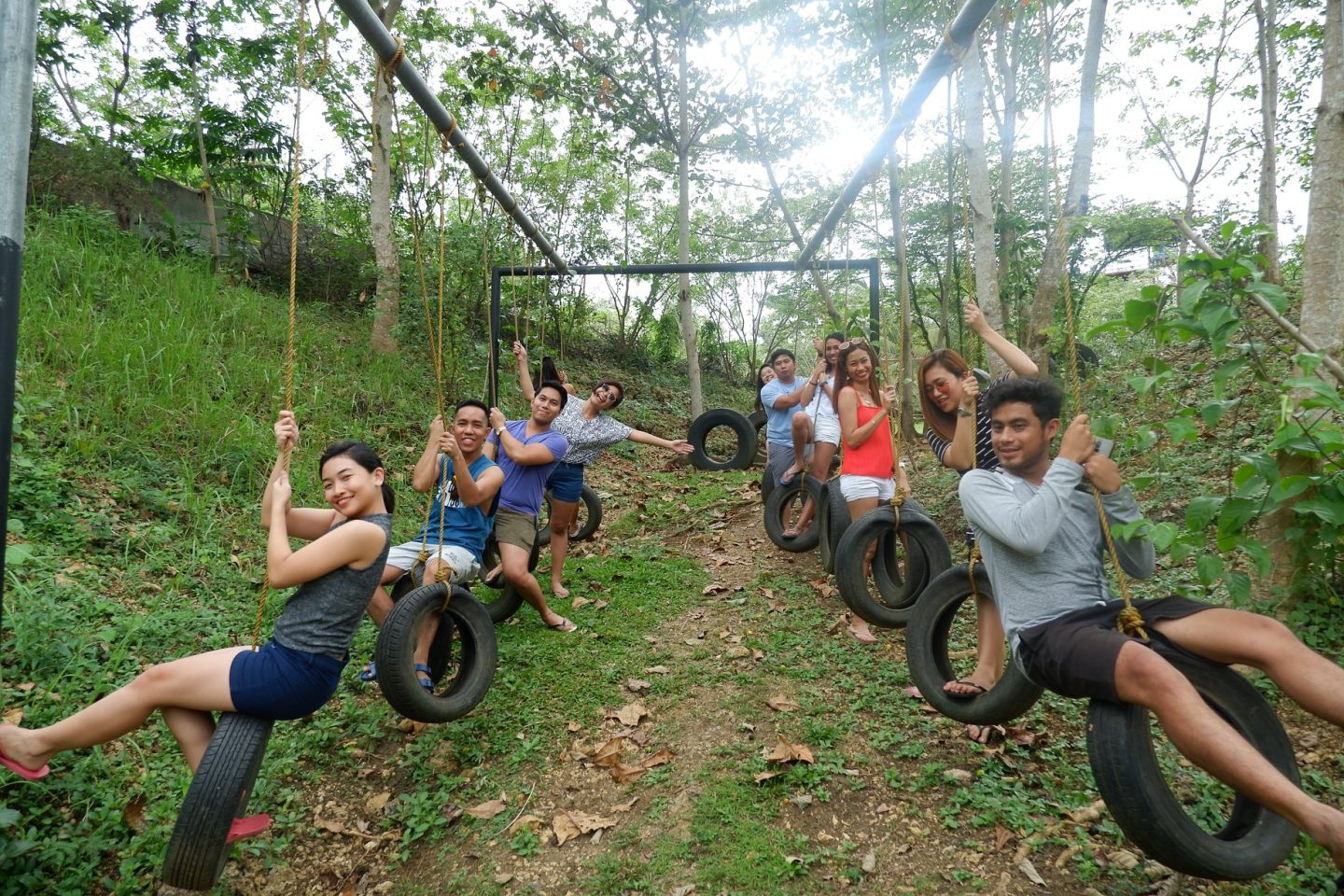 The farm resort is peaceful, and not crowded, so it allows teams to focus on their team members and the tasks.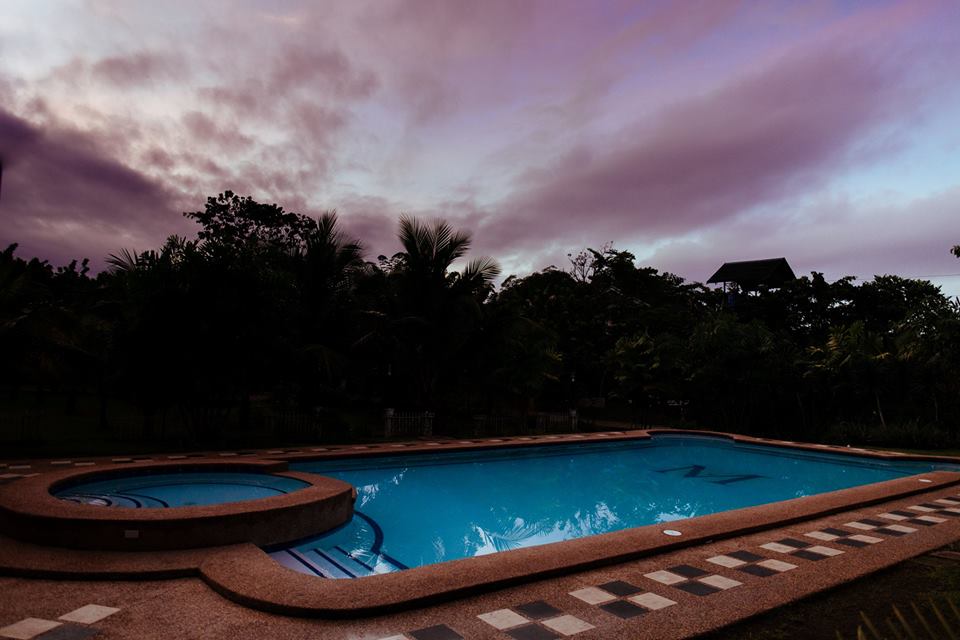 The entrance fee is only 80 pesos and you can already enjoy their swimming pool. You can bring your own food because there is no corkage fee.
Location
Monteray Farm Ecofarm and Resort is in Pinamungajan, Cebu. Also, read this article for more detailed information.
For more details, please contact Monteray at 514-1341 or 0922-867-9458, or visit their Facebook page here.
Basdaku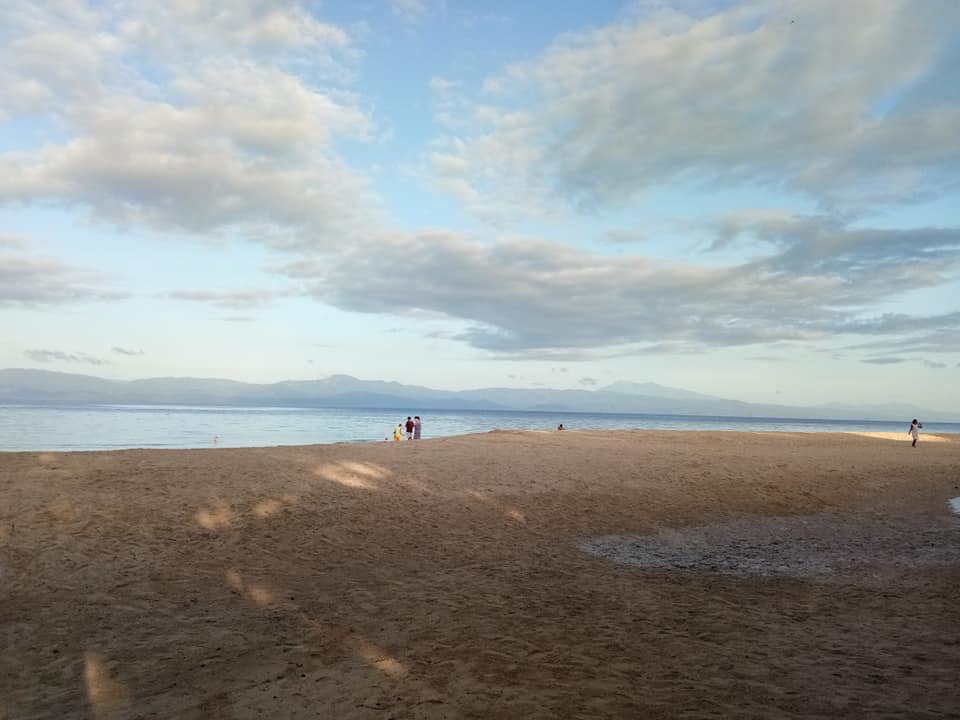 Bare. That's what comes to my mind when I think about Basdaku. Basdaku is not (really) entirely bare, but it's spacious enough for competitive running and hustling on the beach. Also, people don't really care. The place will take you to a carefree day of sports and just enjoying summer as it is.
There are several resorts along the Basdaku shore, and one of my personal recommendations is Conching's. Conching's Resort is very simple but it is located right in front of the beach.
Also read: Moalboal Adventure Guide
Location
Basdaku is in Moalboal, south of Cebu. You can read the guide about for a more specific guide to the beach.
Beach Montemar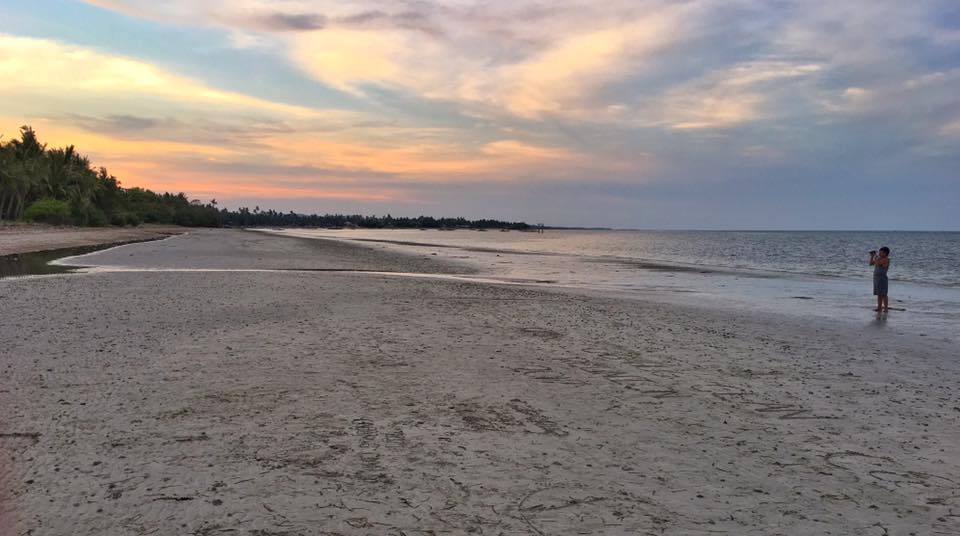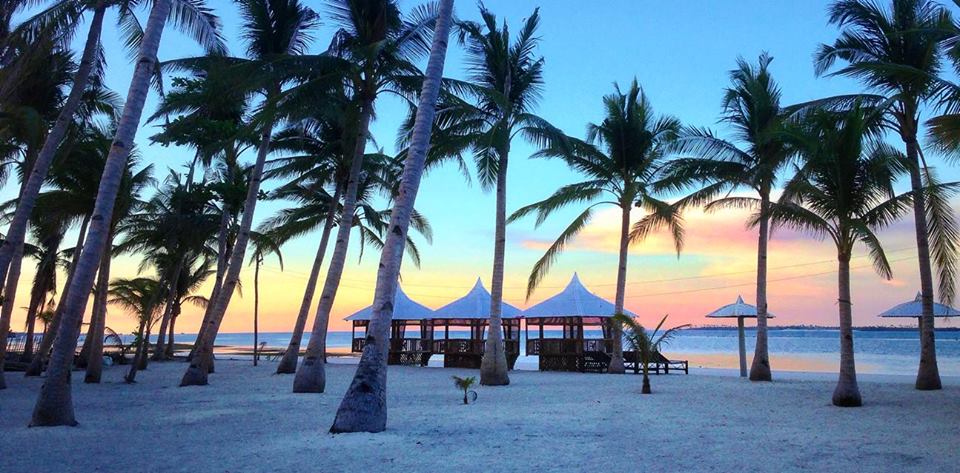 This beach resort is a little far, but it is worth it. If you are willing to invest a little time to travel, you will discover a paradise that you probably haven't gone to yet.
Since you can't just walk in, use the resort for a day and just walk home (because Bantayan is far), expect a little additional expense for your room accommodation.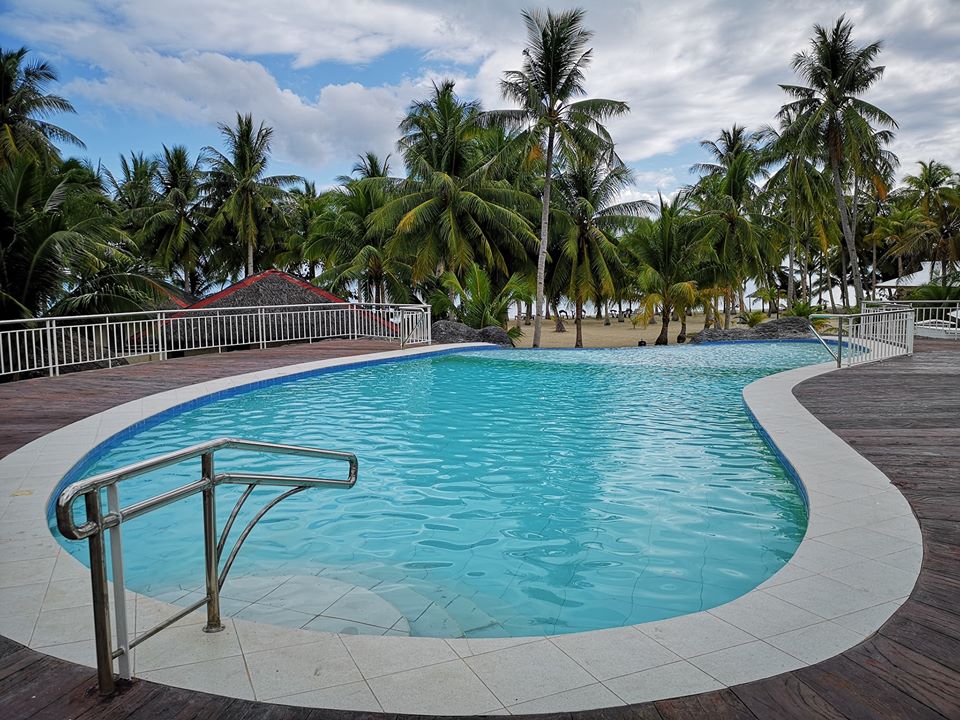 They also have a swimming pool where you and your colleagues can compete against one another.
On their Facebook page, they pinned a 2-year post bearing their rates. I believe that the rates have not changed since posting.
Air Conditioned room (good for 2) – 2,000/night (free breakfast for two)
Fan room (good for 2) – 1,000/night
Fan room (good for 3) – 1,500/night
Fan Room Family (good for 4) – 2,000/night.
Barkada Fan Room (good for 8) – 3,800 /night
Location
Beach Montemar is in Baigad, Bantayan Island, Sta. Fe. Please check out this article for more information about how to get there.
For reservations, please contact them at 0927 981 7224 or simply send them a message on Facebook.
Your recommendations are welcome! Please write your suggestions in the comments so we can update this post.