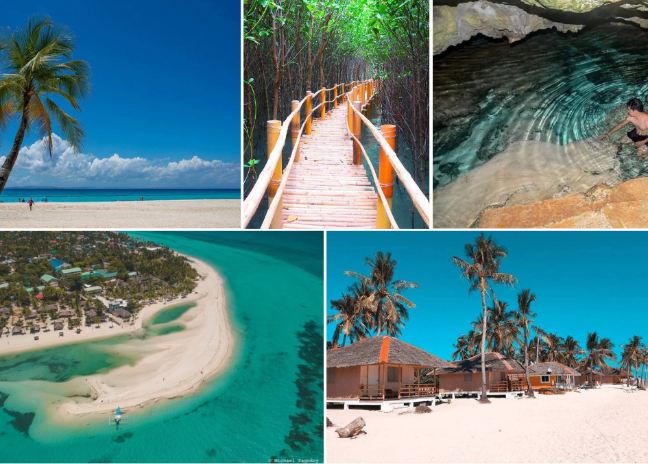 What immediately comes into your mind when you hear the word 'Cebu'? Lechon? Sinulog? Butanding? Sardines Run? Well, these are all good reasons to describe the province but if you extend more a little of your time to explore, there's so much that you will know about the Queen City of the South.
Up in the northwestern part of the island is another island that awaits for adventurers, beach lovers, foodies, and history junkies to explore – the Island of Bantayan. While this beautiful island has been featured in few movies as a place to heal a brokenheart, there's actually more productive things to do here than to lament over a failed relationship.
What to do in Bantayan Island?
Island hopping to nearby islands
Aside from Bantayan Island, there are other neighboring islands around this beautiful paradise. For only P1,500, you can already arrange a boating trip with local boatmen and spend half day visiting nearby islands like Virgin Island and Hilantagan Island. As these places are rich in marine life, you may opt to go snorkeling, freediving, or simply enjoy the white sand beaches of these islands.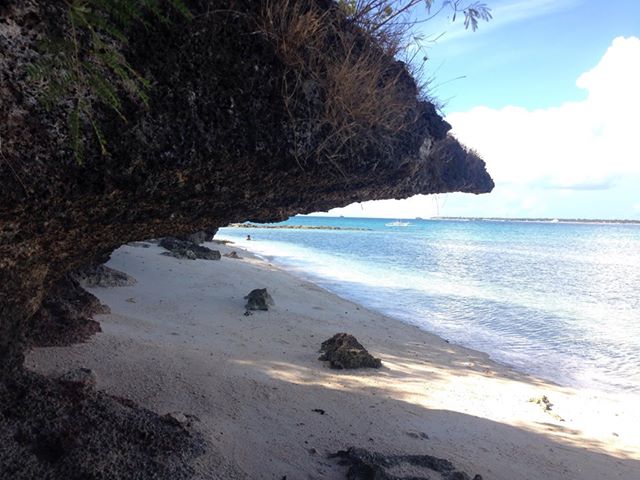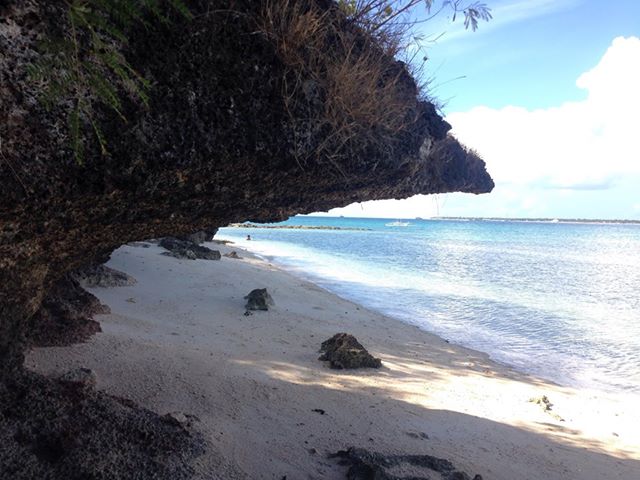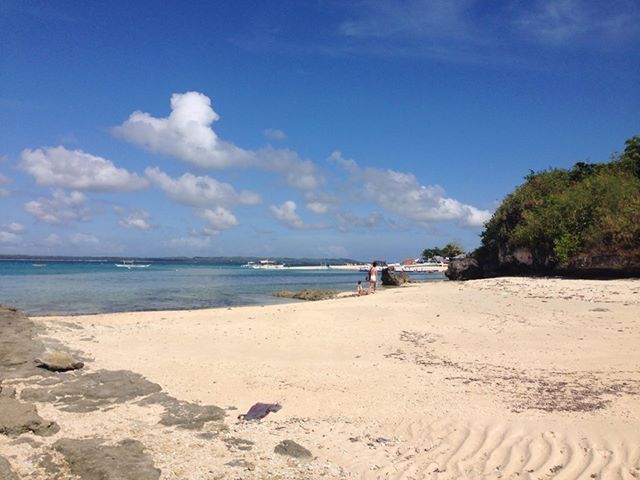 Soothe your stress at Ogtong Cave
Stressed? Then try to relax at Bantayan Island's cold spring located at the Ogtong Cave Resort (sister company of Santa Fe Beach Club). This small cave gives a spectacular underwater cave experience to those who would like to relax and soothe the negative energies overflowing in the body. Though the area is not that big for swimming, you may opt to go swim deeper into its very own swimming pool of the resort.
Entrance fee for Ogtong is P200 which comes with free access to its pool and underwater cave. However, this comes for free if you are a guest of either Ogtong Cave Resort or Santa Fe Beach Club.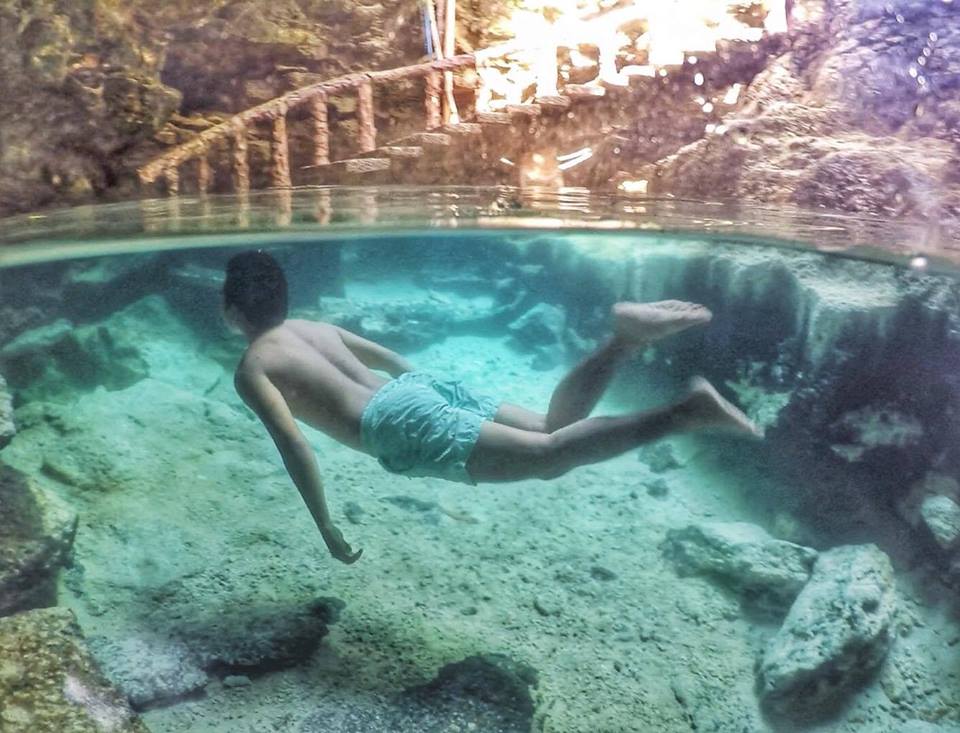 Read: Rainbow Feels At Jelly's Haven Resort In Bantayan
Feel the beauty of nature at Omagieca Ob-ob Mangrove Garden
Have you watched the ultimate movie for moving on "Camp Sawi"? Connect more with nature like the main casts of the movie by venturing into these amazing naturally conserved mangrove garden! For only P50 you can already learn a lot from the different types of mangroves, stroll on bamboo bridges, and take numerous photos like your favorite local artists!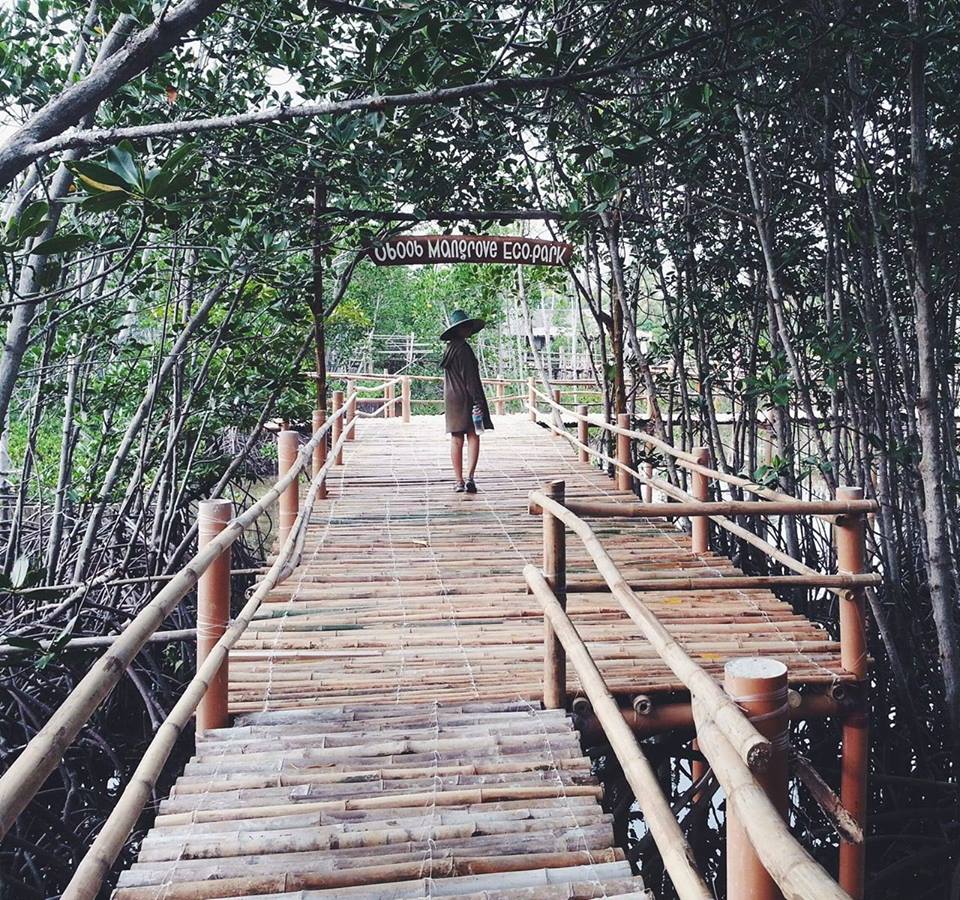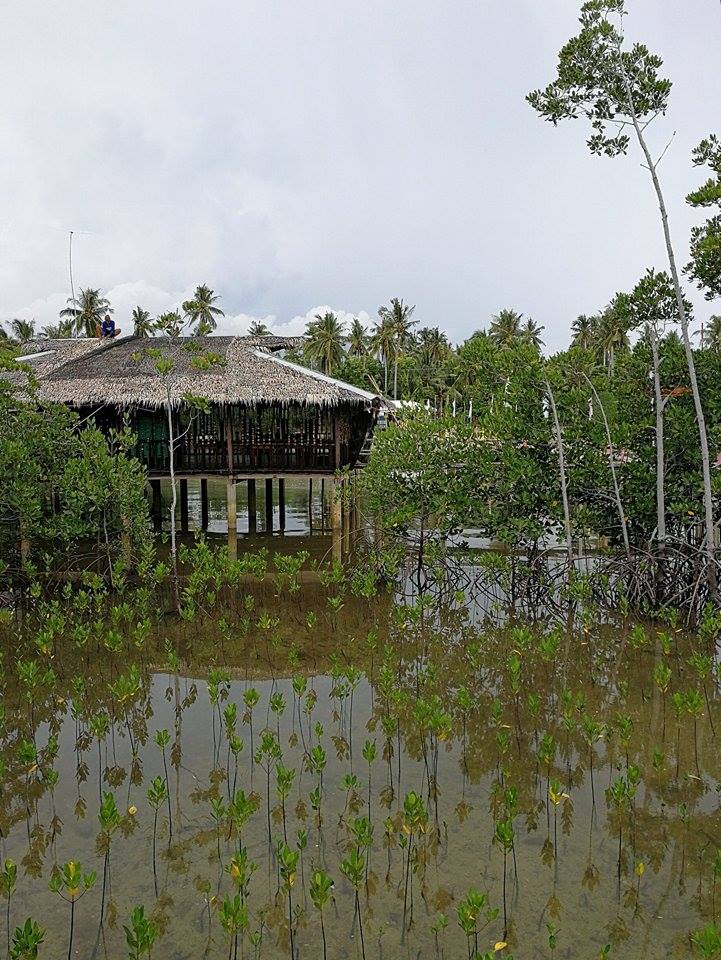 Read: Floating Cottage in Bantayan for That Budget Friendly Destination
Visit Sts. Peter and Paul Church
If you want to go on a historical trip, then this church is a must visit. This church is one of the oldest in the Philippines that has stood its ground even after being hit by typhoons and earthquakes. This church is very iconic as this has been duly-preserved as a symbol of Catholic faith that holds quite a number of sculptures of saints and religious artifacts.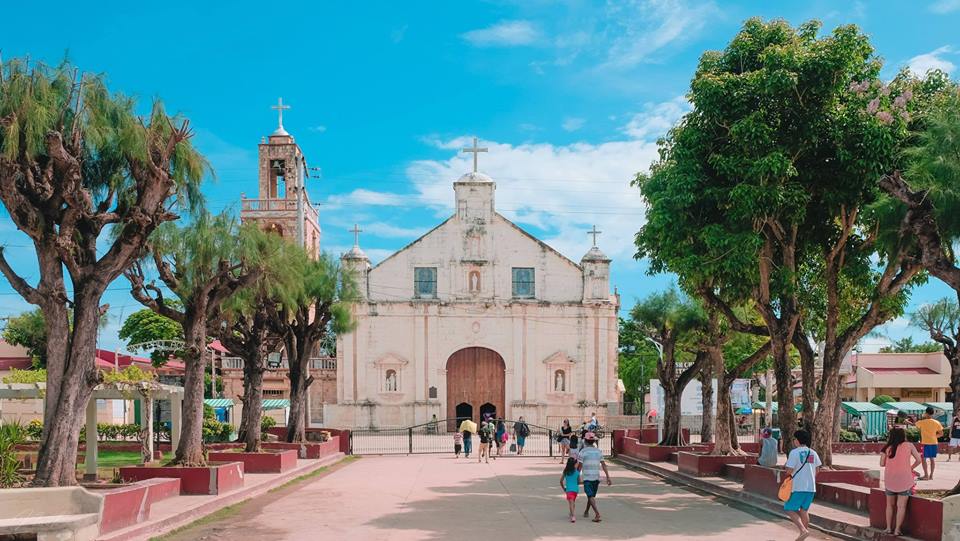 Indulge in a seafood adventure
As a community greatly reliant to fishing, Bantayan offers a wide array of seafood to choose from – fish, shrimp, scallops, wasay-wasay, danggit, mussels, clams, and many other delicacies that you buy in the public market or ask in your resort to be served!
Go on an exotic food escapade
Gone tired of seafood? Why not try something exotic. For only P15 – P50 you can already enjoy an appetizing experience of eating the whole uterus of a chicken – taguangkan / tago-angkan!  Aside from being a fishing village, Bantayan's economy has been booming as well because of the poultry farms grown in the island. The island is actually one of the major supplier of eggs in Cebu mainland and other neighboring islands. 
Set forth on a historical journey to Kota Park
Way back 1790, Kota Park served as a military camp and watchtower during the Spanish occupation. This was used in order to protect the locals and Spaniards from the invasion of Moro pirates. When the Spaniards left the country, the area was turned into a public cemetery until recently it was converted into a historical park. Once in the area, don't forget to visit the 187 meter footbridge for a beautiful sunset view at Bontay Baywalk.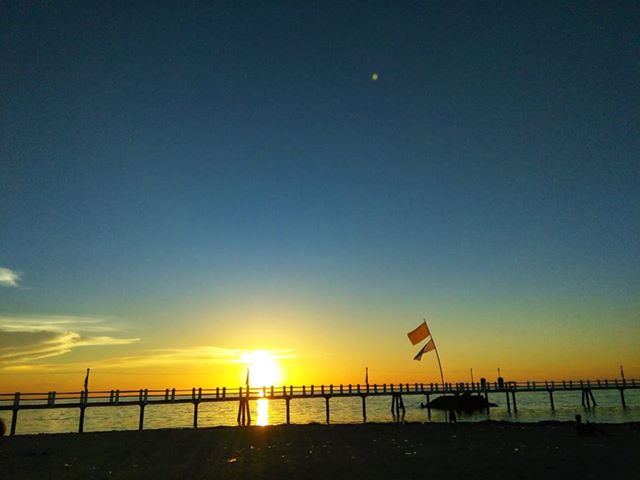 Be at peace at Paradise Beach
If you want to go beaching but doesn't want to be bothered by the raging crowd, then Paradise Beach is the best place to be! This secluded island getaway is located behind a long and rocky trail which is about 10 minutes away from the main road. For only P50, you can already enjoy the tranquility of the place, its crystal clear waters, and cliffside garden overlooking view.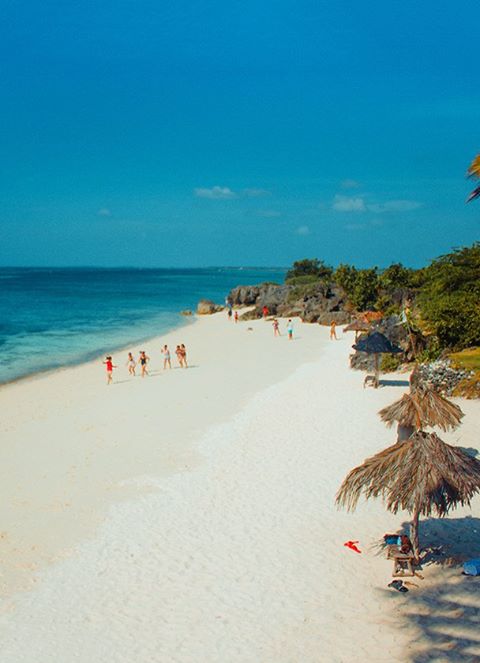 Read: Must Visit 'Paradise Beach' In Bantayan Island
Be astounded at the Quarry Site of Kabangbang, Bantayan
Tired of the beach? Might as well visit this quarried site and take panoramic shots created by the magnificent view of the different formations of these once quarried mountains.
Bring pasalubong to your loved ones!
Of course, this is the most important part of the trip: to bring goodies for friends and families. As Bantayan Island is known for its danggit, why not share the indulging experience brought about by this food to your family and loved ones? Bring them dried fish and dried pusit!
Tip: Oh, and don't forget to stay near the beach to watch the sunset.
HOW TO GET TO BANTAYAN?
From Cebu City, ride a bus or van in the North Bus Terminal bound for Hagnaya Port. Take note that this is a more or less four to five hour land trip.
Once in Hagnaya, buy ticket for a ferry that will bring your to Bantayan Island. Price range may vary but usual rate would go from P200 – P300. Discounts are given to children, students, and elderlies.

Read: Ultimate Ferry Guide to Cebu's Islands
HOW TO GET AROUND BANTAYAN ISLAND?
If you want to ditch the hassles, feel free to book for tour packages around the island from your resort.
If you are in groups and want to save a little, feel free to hire tricycle drivers to bring you around the island for P1,000 – P1,500 whole day trip.
If you want to explore on your own, you may rent a motorcycle from locals for P250 – P500 depending on how long you plan to use it.
WHERE TO STAY?
Kota Beach Resort | (032) 438-9042 | Rate: P900 and above
Santa Fe Beach Club | (032) 438-9090 | Rate: P1,300 and above
Ogtong Cave Resort | (032) 438-9129 or 438-9436 | Rate: P1,200 and above
Anika Island Resort | (032) 438-9073 or 0917-328-4898 | P1,700 and above
Amihan Beach Cabanas | Rate: P2,700
If you haven't booked in advance, there are several personnel in the port that would welcome you give you different accommodation and tour packages.
Read: Beach Montemar: Bantayan's Summer Paradise
Also Read: Villacastin's Beach Resort, Sta. Fe